You Can Now Get DIY Gelato Messina Cocktail Kits Delivered to Your Door Just In Time for Summer
Cocktail Porter will deliver receive everything you need to make dulce de leche espresso martinis — or gin-fuelled coconut and lychee piña coladas.
If you're a fan of Gelato Messina and its frosty sweet treats, 2020 is the year that just keeps on giving. That saying doesn't apply to much over the past 12 months, but it definitely fits in this situation. The dessert chain has released all manner of one-off specials, launched a new range of chocolate-covered ice cream bars in supermarkets, dropped a new merchandise line and brought back its Christmas trifle, for starters — and now it's aiming to take care of your summer drinks list.
Teaming up with Cocktail Porter, Messina is now serving up DIY kits that'll let you make your own boozy beverages — either using Messina's gelato or its just-as-beloved toppings. Basically, it's the answer to a familiar dilemma, especially when the weather is warm. No one likes choosing between tucking into a chilled, creamy dessert or having another boozy beverage, after all.
The Messina dessert cocktail packs come in two flavours: dulce de leche espresso martinis, and gin-fuelled coconut and lychee piña coladas. In the former, you'll get Ciroc vodka, coffee liqueur, premium cold-drip coffee and Messina's dulce de leche topping, plus Messina's chocolate hazelnut spread and shaved coconut to go on top. In the latter — which are being called 'giña coladas' — you'll receive Tanqueray gin, coconut water, pineapple juice, verjuice, and vouchers to go pick up a tub of Messina coconut and lychee gelato.
As well as choosing with variety you'd prefer — caffeinated and zesty or fruit and refreshing, basically — you can pick between two different-sized packs. A mini espresso martini kit costs $85, while a mini giña colada kit costs $89, and both serve up six drinks. Or, you can opt for the large ($149/159), which makes 18 dessert cocktails.
Cocktail Porter delivers Australia-wide, if that's your summer drinking plans sorted.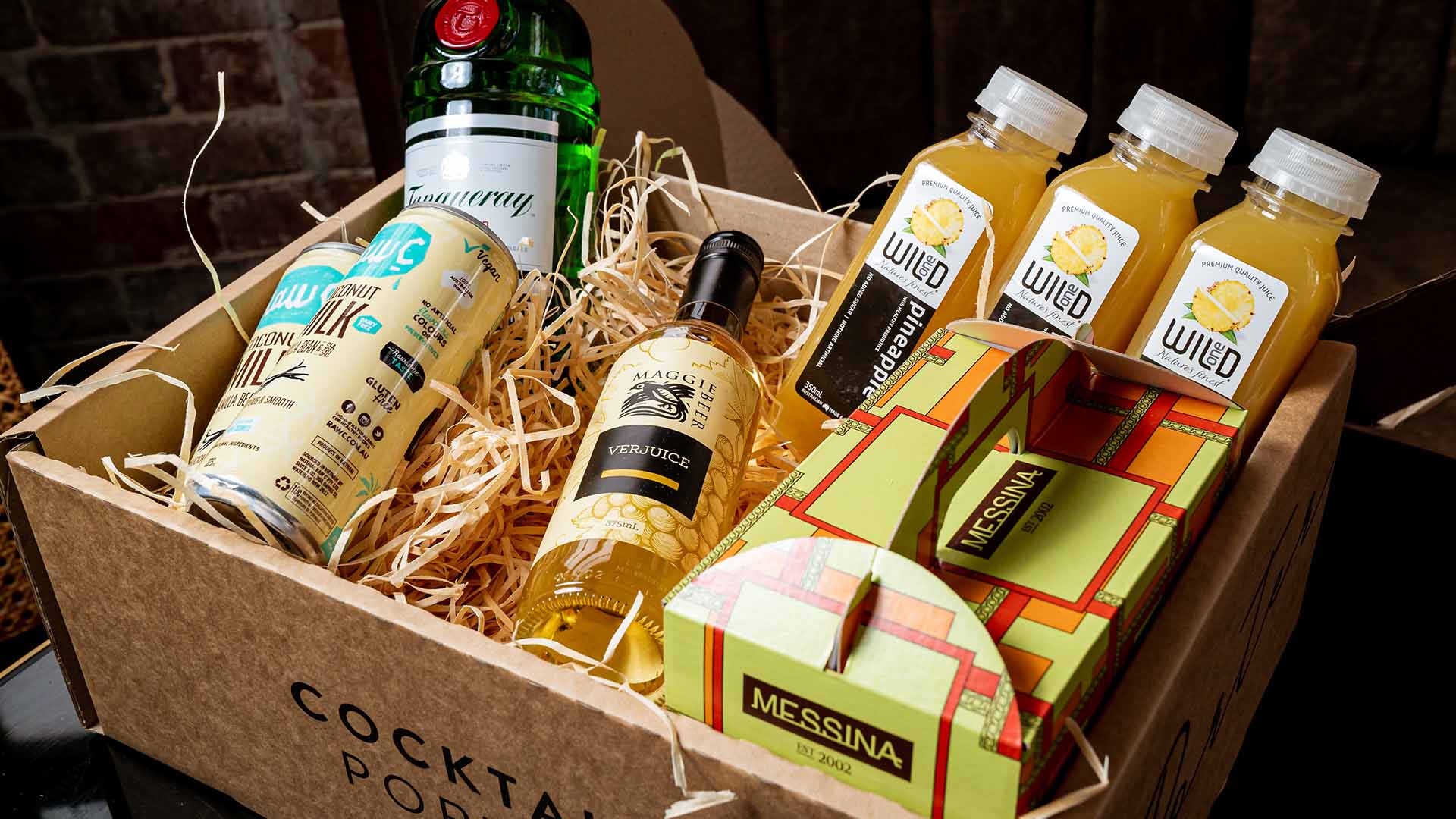 To order Cocktail Porter's Gelato Messina cocktail kits, head to the Cocktail Porter website.
Concrete Playground Trips
Book unique getaways and adventures dreamed up by our editors