DESIGN & STYLE
Sydney's New City Around the Western Airport Will Be Named After Engineer John Bradfield
It'll span more than 100 hectares of land north of existing suburb Bringelly.
In 2015, the New South Wales Government declared that western Sydney's Badgerys Creek would become the site for the new Western Sydney International (Nancy-Bird Walton) Airport. Following the announcement came plans to expand the infrastructure around Badgerys Creek and the new airport, all in order to create an 'Aerotropolis' — which, as part of the NSW Government's plan for a three-city metropolis, would operate alongside current city centres in the Sydney CBD and Parramatta.
Today, Tuesday, March 16, the NSW Government has announced that this Aerotropolis will be named Bradfield. The moniker is in honour of John Bradfield, an influential engineer who helped shape Sydney throughout the 20th century — including significant work overseeing the construction of the Sydney Harbour Bridge and the city's first railway network. The name was selected by a panel following community submissions.
Bradfield is expected to grow into a bustling employment hub that will reportedly bring up to 200,000 new jobs to the area. NSW Premier Gladys Berejiklian called Bradfield "Australia's first 22nd Century City", and said "this area will be transformed into a thriving city centre, home to advanced manufacturing, research, science and education".
According to Minister for Western Sydney Stuart Ayres, Bradfield will occupy more than 100 hectares of land just north of existing suburb Bringelly. Ayres also thanked the community for their participation in the naming of Bradfield, and said other submissions for the city would be repurposed for street names, park names and other local landmarks.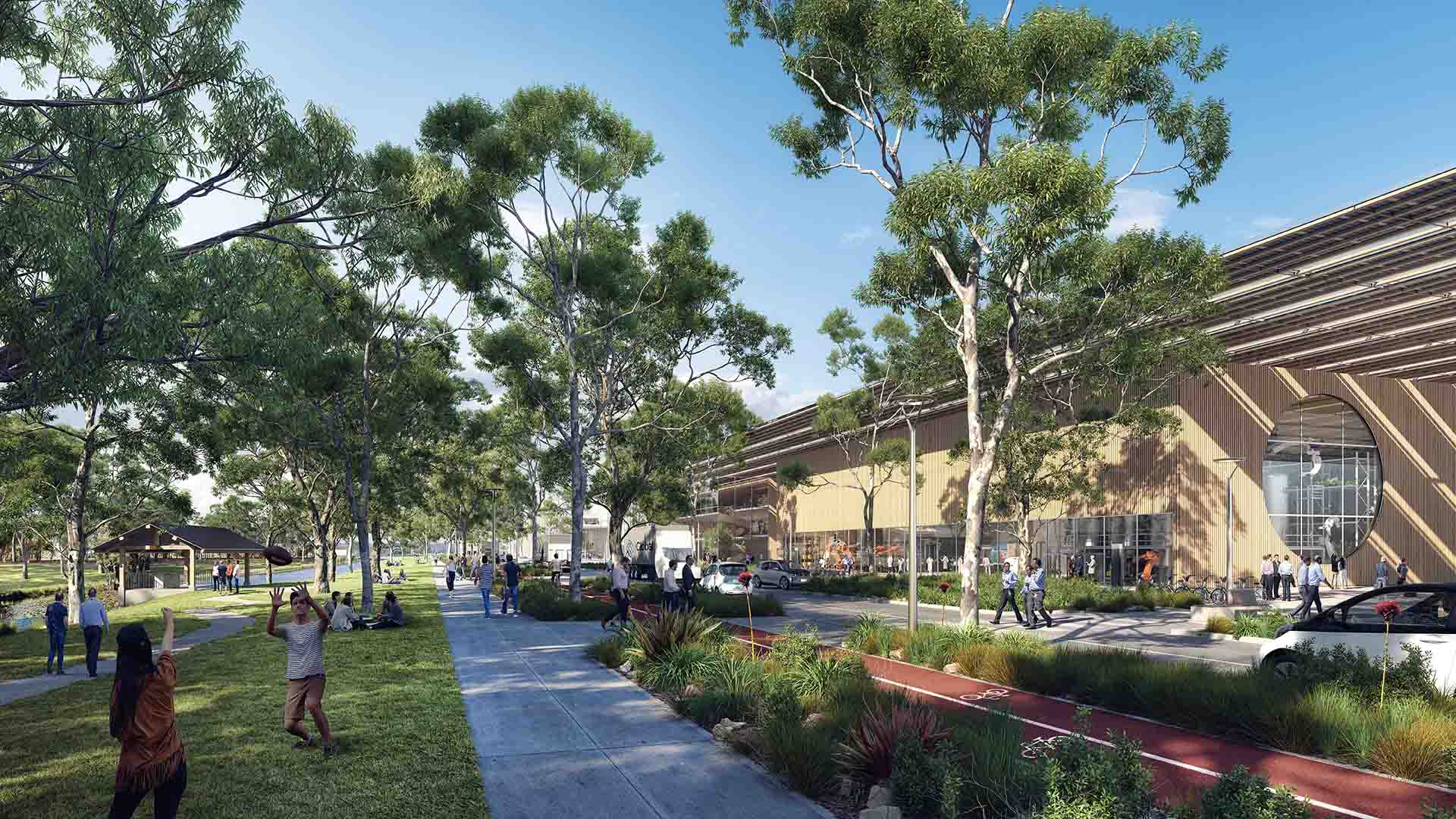 The new western Sydney airport terminal is expected to cost $5.3 billion and be fully operational by 2026. The airport is named after Nancy-Bird Walton, a pioneer for female aviation in Australia who trained female pilots in World War II.
A six-stop metro line is also being constructed that will connect the western Sydney airport and Bradfield to greater Sydney. The driverless metro line will connect directly to St Marys Station, and provide access to the Sydney CBD and greater western Sydney from there.
The NSW Government has announced that Sydney's third city centre will be called Bradfield. For more information, head to the government's announcement.
Images: NSW Government renders of the Aerotropolis.
Published on March 16, 2021 by Ben Hansen