New Sydney Openings to Put in Your Diary
The newbies we're counting the days for.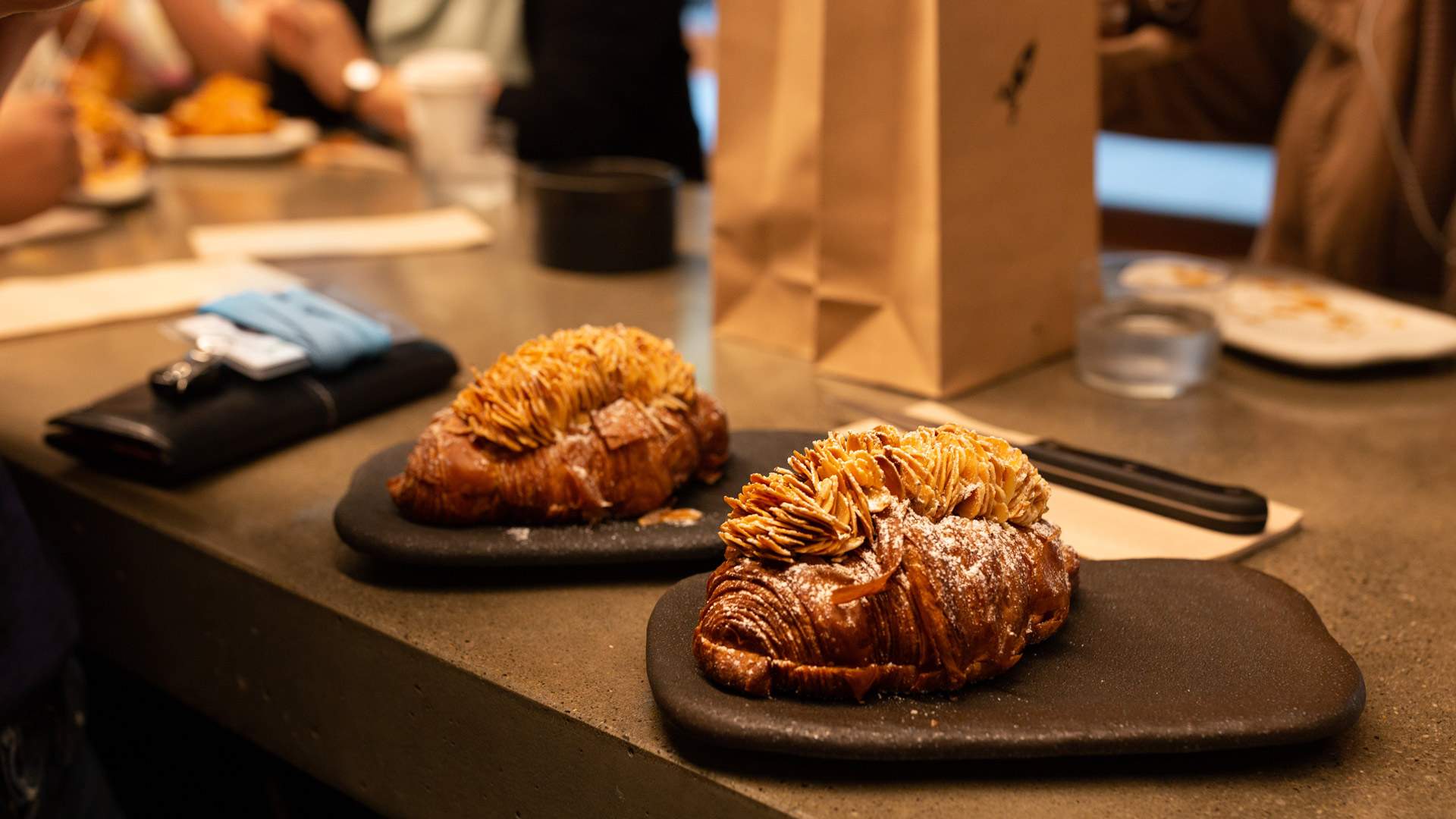 Despite legislative appearances, Sydney's seeing plenty of new restaurants, cafes and bars actually open of late. Seems every week we're ranting and raving about the next newbie, bringing its own proposed offering/theming/novelty viral food item to this fine city of ours. Here's a useful little list for you to get excited about, in case you're despondent over having eaten at Every Sydney Venue Ever. Take heart, there's plenty more where that came from.
Image: Lune Croissanterie by Marcie Raw.
Food & Drink

Prepare for queues — some of the world's best croissants are heading north.

Food & Drink

That means gluten-free croissants, danishes, sausage rolls and sandwiches could be your new go-to work lunch.

Food & Drink

Smyth runs a two Michelin star-restaurant in London and cooked at Prince Harry and Meghan Markle's wedding.

Food & Drink

The inner west craft beer mecca will welcome Philter into its fold come early 2020.

Food & Drink

The acclaimed chef will also act as the precinct's ambassador, leading a diverse lineup of food and cultural events throughout the year.

Travel & Leisure

The 18-storey development will feature 264 rooms, a ground-floor lobby bar, and rooftop bar and restaurant.

Travel & Leisure

David Walsh's plans for Motown hotel include indoor and outdoor theatres, a giant library and a spa designed by James Turrell.

Food & Drink

The Crown Street 'Drinks Lab' will produce small batches of gin, host masterclasses and serve up cocktails.

Food & Drink

The Pokebars will pop up in Sydney, Melbourne and Brisbane with themed food, cocktails and 'battles'.

Food & Drink

He's teaming up with OzHarvest to open a restaurant for the city's vulnerable communities — and possibly the general public.

Design & Style

A neighbouring abandoned warehouse will be transformed into a new food precinct with fresh food markets and a Coles 'black label' concept store.

Design & Style

The Ultimo museum is moving to Parramatta — for the cool sum of $645 million.

Food & Drink

The first two outposts will open in Queensland later this year, with many more to follow in other states.

Design & Style

Mastery by Crown Group will have a diverse spread of eateries to complement its luxury, Japanese-designed residences.

Food & Drink

The new $250 million precinct will boast a curved scale-like roof, a waterside promenade and a new ferry stop.

Design & Style

The designs for the redevelopment — which includes the addition of 157 apartments — have just been released.

Travel & Leisure

The 12-storey hotel will have a basement swimming pool, plant-filled rooftop and in-house restaurant and bar.

Food & Drink

It's aiming to open more stores in Vic, WA, the ACT and NSW over the next four years — and has plans to expand across Asia, too.

Food & Drink

After testing the waters with six stores in Queensland, the Japanese chain will open 100 eateries in the next five years.

Design & Style

The 270-metre-tall mixed-use tower will be constructed in the current George Street Event Cinemas space.

Travel & Leisure

The development, set to open in 2020, will house an IMAX theatre and an infinity pool with views across the city.

Design & Style

The 200-metre-tall tower is part of a $2.7 billion Quay Quarter Sydney precinct.

Food & Drink

Australian hospitality empire Rockpool Dining Group will open two of their cornerstone restaurants at upcoming dining and entertainment precinct 8 Phillip Street.

Food & Drink

A curated mix of eating, dining and shopping options is coming to Summer Hill's old flour mill.
Tap and select
Add to Home Screen
to access Concrete Playground easily next time.
x