FOOD & DRINK
Waverley's Much-Loved Wholegreen Bakery Is Opening a Completely Gluten-Free Cafe in the CBD
That means gluten-free croissants, danishes, sausage rolls and sandwiches could be your new go-to work lunch.
Waverley's Much-Loved Wholegreen Bakery Is Opening a Completely Gluten-Free Cafe in the CBD
That means gluten-free croissants, danishes, sausage rolls and sandwiches could be your new go-to work lunch.
---
Waverley's Wholegreen Bakery is the only place in Sydney that you can get gluten-free croissants, fruit danishes, eclairs and sausage rolls alongside gluten-free baguettes and loaves of olive and rosemary sourdough. The bakery's goods can be tracked down outside of the eastern suburbs, too — at some cafes, and at Carriageworks Farmers Market and the North Sydney Produce Market — but most gluten-free Sydneysiders make the journey to Waverley to pick up a haul. However, soon they might be able to load up on their lunch break, when Wholegreen opens a second gluten-free cafe in the CBD.
The venue — which is due to open on Clarence Street in early March — will, like its Waverley counterpart, be 100 percent gluten-free. This is important because those that suffer from coeliac disease have a sensitive reaction to even a small trace of gluten and, this way, there is no chance for cross-contamination. But, unlike the original cafe, this one will be way bigger with room for 60 diners.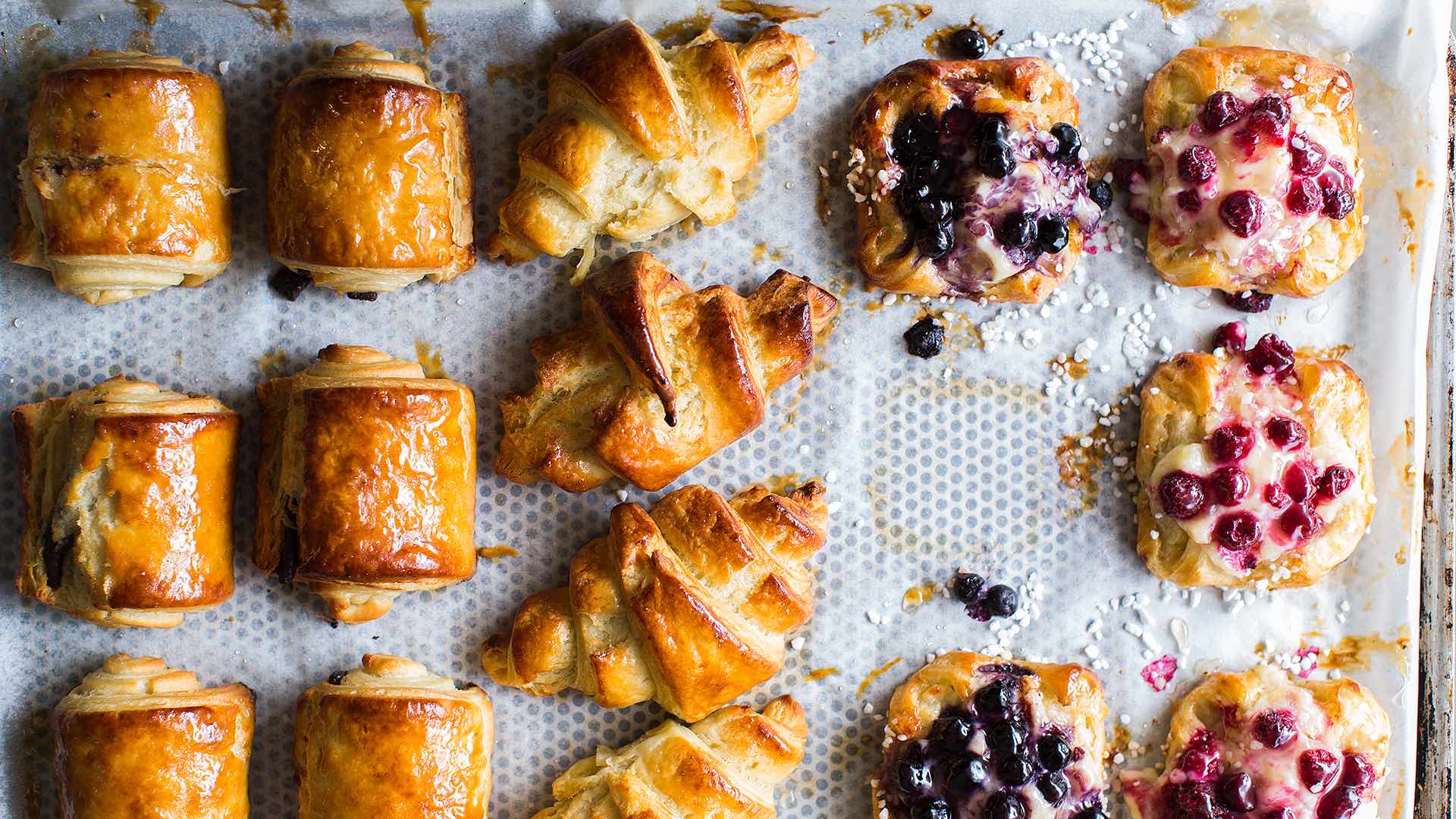 While it's all gluten-free, Wholegreen will be catering to all city workers as a place to grab a coffee and something to eat. It'll be baking all of its bread and pastries each morning, meaning that you'll be able to get your hands on one of its golden croissants, pain au chocolats or even a loaf of sourdough to take home. The bakery also does a wide range of cakes and sweets, including lemon tarts, banana bread and frangipane tarts. Plus, there will be some dairy-free, vegan and sugar-free options.
It'll also pump out some lunch items worthy of walking a few blocks for, including spinach and feta pasties, sausage rolls, toasties and fresh rolls stuffed with ham and salad. It'll also be licensed, so wines and gluten-free beer will be on the menu if you're eating in.
Cherie Lyden, Wholegreen's owner, got into gluten-free when her daughter was diagnosed as coeliac and needed to eliminate gluten from her diet. She quickly found she was "disappointed with what was available on the market" and, in an effort to lift the — sometime dismal — standards of gluten-free products, she started doing what no one else was doing at the time: making actually good gluten-free bread. She's operated the wholesale side of the business for six years now, and the Waverley cafe for four. Both cafes are 100 percent gluten-free, and are currently in the process of getting accreditation from Coeliac Australia.
Wholegreen Bakery's new CBD venue is set to open on Clarence Street in early March, 2020, and will be open Monday to Saturday. We'll keep you updated when we know more details. 
Published on February 11, 2020 by Lauren Vadnjal