Bistecca
This underground CBD restaurant specialises in just one cut of steak.
From the folks behind Grandma's and The Wild Rover is Bistecca, an Italian steakhouse that specialise in Tuscany's top chop, the bistecca alla Fiorentine.
Duck in the back alley entrance on Dalley Street and emerge two stories below in a charmingly quaint Italian restaurant, as smooth and polished as its crooning jazz soundtrack. Despite the Carrara marble wraparound bar and beautiful farmhouse furnishings, all eyes are on the butcher's block, which is topped with a bright crimson slab of steaks tracked with veins of creamy marbled fat.
Just like pizza, soccer and leather man bags, Italians take their bistecca very seriously, and, as such, there are strict rules that govern its cooking and eating. In Florence, the ancient Chianina cow breed is used, but due to the impractical nature of importing it, Bistecca has opted for a local alternative, a high quality black Angus beef from the Riverine region of NSW.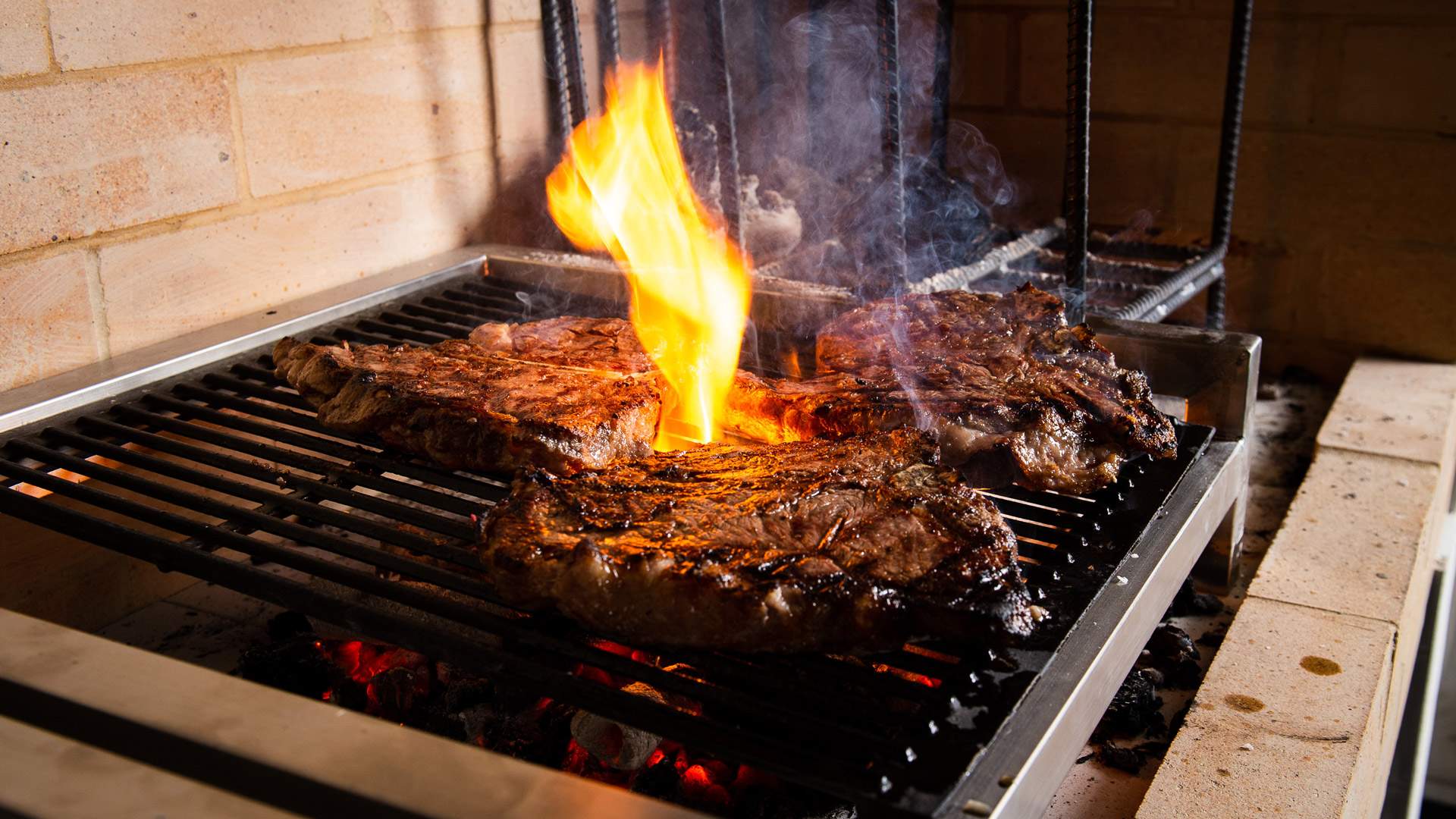 In Florence, T-bones are cooked either rare or bleu, at Bistecca medium rare is the default. If you ask for well done, you won't be asked to leave, as per the Italian tradition. Once you've selected your steak size, the flesh is presented to you for approval. It's then thrown on an open hearth to spit and sizzle on a bonfire of olive and wood branches.
To distract you from staring at the fire all night, mouth agape, drool puddling, Bistecca diverts its diners with an edible candle made from beef dripping. It's not quite as good as Heston's white chocolate and caramel-filled candle, but the tallow has a simple stocky flavour and the whole thing is good old fashioned fun.
Around 40 minutes after ordering, steaks arrive sliced and ready for attack. Ours is cooked to perfection, the fillet is blushing while the sirloin is ruby red and wobbly, the fat rendered like room temperature butter. It's scantily dressed, naked except the salt and pepper, olive oil and a cheek of lemon. Each mouthful reveals unadulterated beefy pleasure, a satisfying savouriness and a soft, relaxed texture.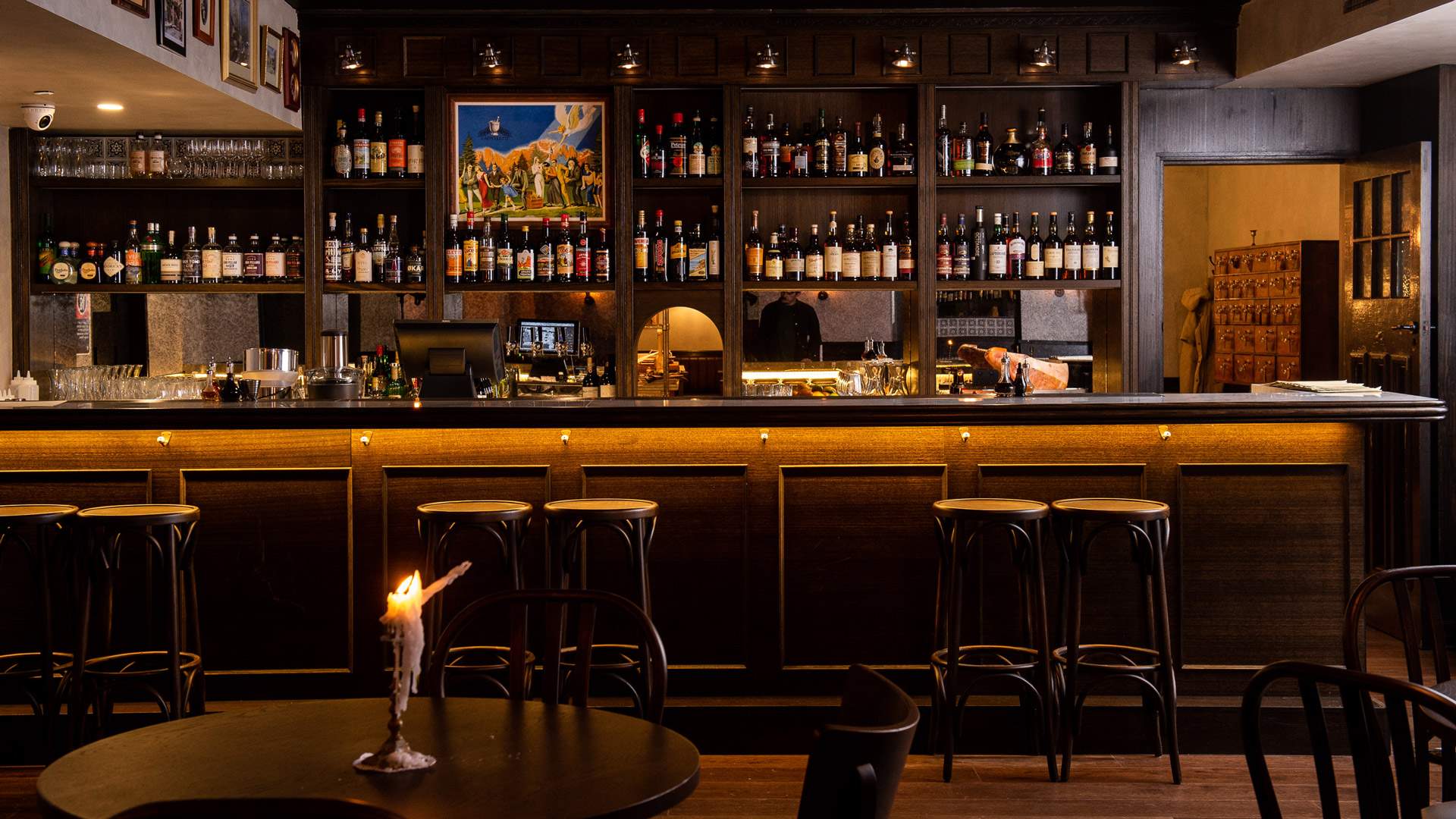 Create your own meat and three veg with a sample from the sides menu. Traditional accompaniments include the cannellini beans which are braised in chilli, garlic and fennel seeds, with a kick of kombu for depth, and the creamed cavolo nero, which sees sautéed Tuscan kale drizzled in a caramelised garlic and sherry cream. Our pick is the Brussels sprouts, which are deep-fried until golden and crunchy (á la Porteño's) then tossed with shaved pecorino and a delightfully acetic sour cream.
For those who don't want just a hunk of meat, there's also a cicchetti menu of Venetian-style bar snacks, which include pecorino slices drizzled in truffle honey, whipped salt cod and calf liver pâté, which is available until late.
The extensive wine list celebrates two of Italy's great grapes, nebbiolo and sangiovese, with female winemakers distinguished by the Venus symbol. Rather than choose from the menu, you can also hand pick your own bottle from the 300 on display in the adjoining enotecca.
Bistecca may not offer a strictly traditional Florentine experience, but for steaks this bloody good, we're willing to overlook it.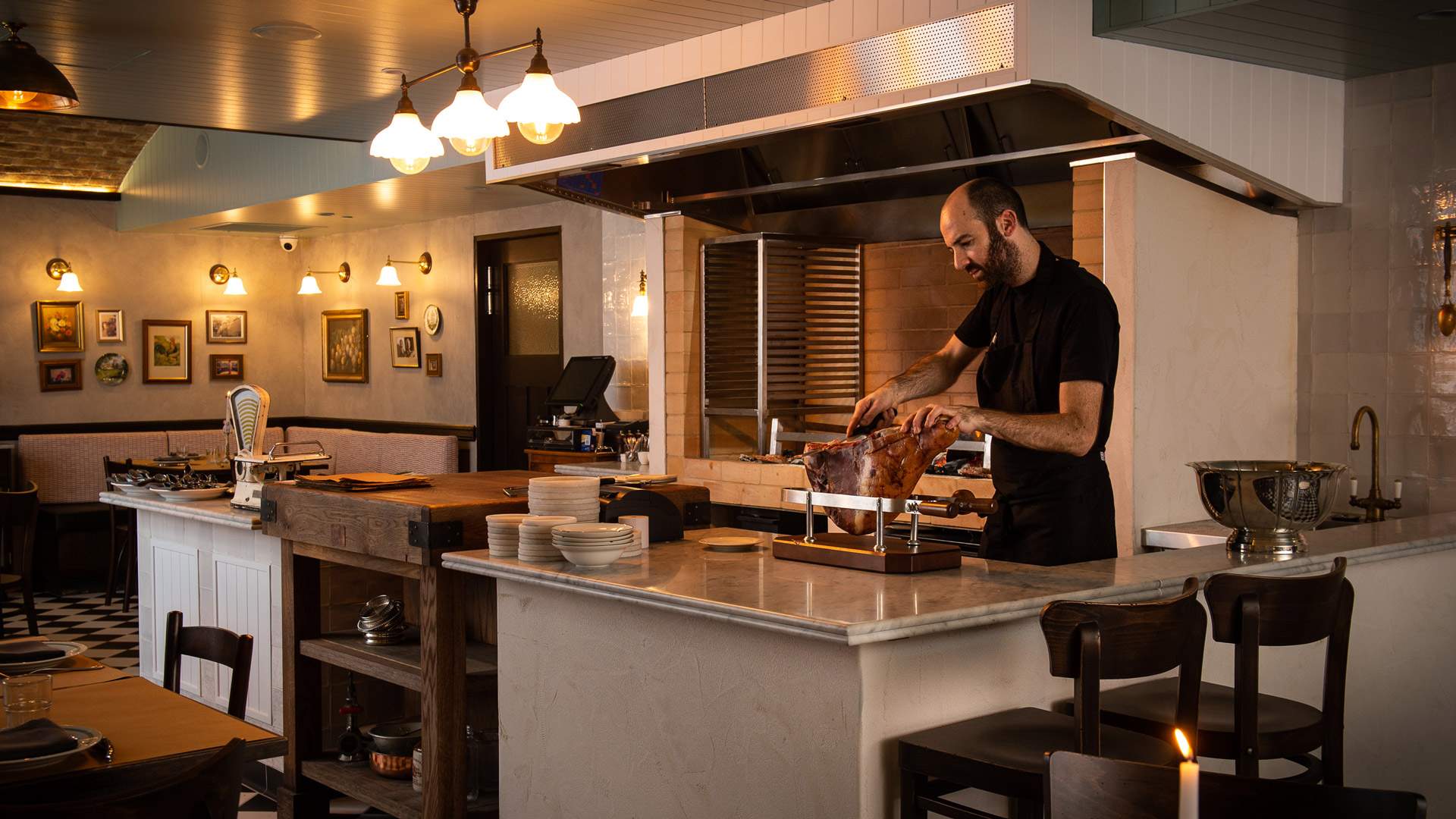 Images: Dominic Loneragan
Concrete Playground Trips
Book unique getaways and adventures dreamed up by our editors