Charcoal Fish Rose Bay
Find rotisserie Murray cod, yellowfin tuna cheeseburgers and cocktails at this sustainable fish and chip shop from the Saint Peter team.
Sourcing restaurant-quality takeaway is a tall order at the best of times. The team behind Paddington favourite, Saint Peter, is looking to change that with their latest venture — Charcoal Fish. The Rose Bay outpost headed up by co-owners Josh and Julie Niland is initially open for takeaway-only for those within five kilometres of the venue, but as restrictions ease, the 26-seat seafood spot will also house indoor and outdoor dining.
Charcoal Fish is the seafood equivalent of your neighbourhood charcoal chicken shop, with a menu featuring Aquna Murray Cod from Griffith, a sleepy regional town in the NSW's northwest colloquially known as the food bowl of Australia. The cod has been specifically chosen for its grill-ablity and stability in transit — each cod is in for a six-hour journey from home to Rose Bay. The Aquna Murray Cod also gives the Nilands the ability to use up to 95 percent of each fish, in line with the same nose-to-tail philosophy at Saint Peter.
Gravy will be extracted from fish heads, frames and fins — and lathered over floury rolls stuffed with boneless cod fillets, stuffing and crispy skin ($22). Barbecue cod fillets ($19), grilled cod wings ($18) served with fermented tamarind hot sauce and a unique yellowfin tuna cheeseburger ($20) are some of the other menu highlights.
As is customary with your neighbourhood takeaway store, there will be options that feed the whole family and a next-level kids menu, however, the family meals at Charcoal Fish might set you back a little more than your typical fish and chip combo. The $120 whole Murray cod fillet feeds six people and comes with pickles, baps and chips on the side. If there's just the two of you home for the night, you can opt for just the quarter cod with sides for $30.
A rotating selection of salads and chargrilled veggies changes daily, but expect the likes of grilled leeks and green garlic, corn polenta and radicchio with sweet and sour grilled grapes, and a rocket, cucumber, radish and avocado salad.
Rounding out the menu is an exciting range of drinks. Craft beers are on hand including Saint Peters' own Sea Spray Ale created with Lord Nelson alongside a selection of wines and cocktails from Matt Whiley and his sustainability-focused bar RE-. Whiley has concocted two special cocktails specifically for the occasion — a Charcoal Fish old-fashioned and a Saint Peter martini.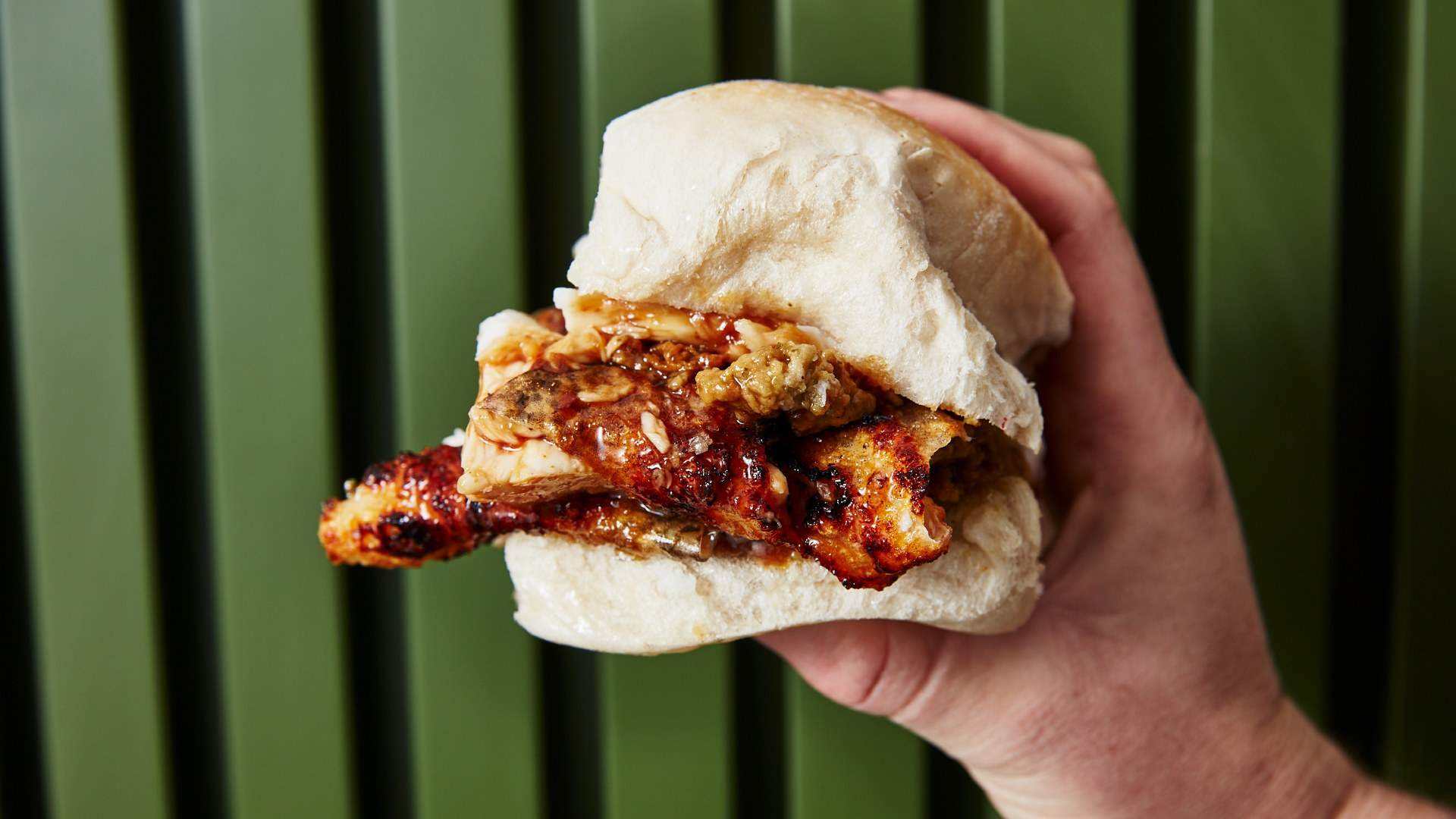 Concrete Playground Trips
Book unique getaways and adventures dreamed up by our editors