Good Ways Deli Alexandria
You'll find kangaroo mortadella sandwiches, Milo mocha and freshly baked loaves of bread at Good Ways Deli's Alexandria outpost.
Good Ways Deli has built a cult following for its fresh piled-high sandwiches and standout coffee since opening in Redfern in 2021.  Despite arriving in a suburb known for top-notch bakeries, the brainchild of Jordan McKenzie and Tom Pye has carved out a beloved niche with kangaroo mortadella sandos, nostalgic baked goods, milo thickshakes and a selection of top-notch pantry items. Just over one year later, Good Ways has expanded with a second outpost just a couple of suburbs over in Alexandria.
Similarly to its Redfern counterpart, the Buckland Street cafe is located in a heritage-listed corner shop adjacent to a leafy park — a perfect spot for a new cafe and one that McKenzie and Pye came across almost by accident.
"We were kind of looking, but not really looking," Pye says. "And then I cycled past one day and there was a little A4 piece of paper in the window which said 'for rent'. So I called the number and I met the landlord that day."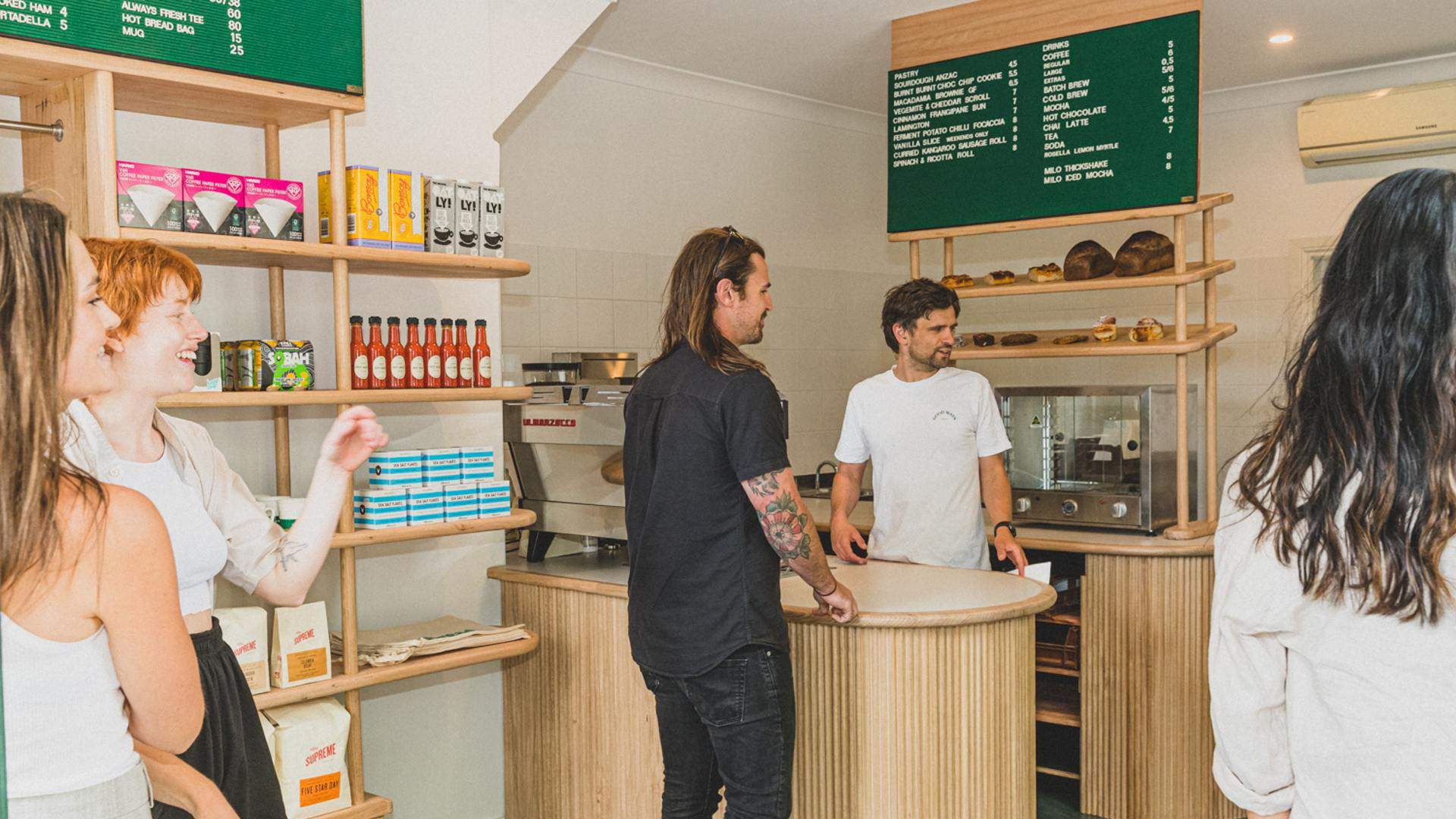 The menu here brings across favourites from Redfern while introducing more baked goods into the fold. This includes new forrays into the world of pastries and cakes like rhubarb jam lamingtons, sourdough ANZAC biscuits, Maffra cheddar and Vegemite scrolls, and an iteration of a classic bee sting cake. There are also loaves of bread available for purchase and the roo sausage rolls that were recently an absolute standout at the Bush Bake Sale.
Sandwiches were at the core of the first Good Ways Deli's success, and they're still here on Buckland Street. There are six house sambos on offer, accompanied by a rotating special. Expect the daily house-made sourdough ciabatta rolls to be filled to the brim. There's the renowned Good Ways salad sandwich with mushroom pate, a deli-focused number with Whole Beast Butchery kangaroo mortadella and LP's salami cotto, a cheese toastie, a next-level ham sandwich and a brekkie creation.
"Since we opened Redfern we've constantly been evolving the mainstay sandwiches, now we feel they're content. The focus for the sandwiches was always to do less, but best, and we'd be stoked to become the people of Alexandria's go-to lunch spot," says McKenzie.
Complimenting the food is the nostalgic drinks menu featuring bottled Milo mocha, Milo thickshakes, house-made sodas and shrub spiders, as well as provisions like jars of pickles, Good Ways mech, Pepe Saya butter and bake-at-home ANZAC biscuit dough.
McKenzie and Pye are hoping to get to know the local community and become an Alexandira mainstay.
According to Pye: "We want this shop to be a go-to for dog-owners (the park's across the street), school folks, commuters, everyone. A place to drop into for a quick takeaway or just for a yarn. The best part about hospitality for us is the honour of people taking time out of their day to spend time and hard-earned money with us. It's pretty humbling."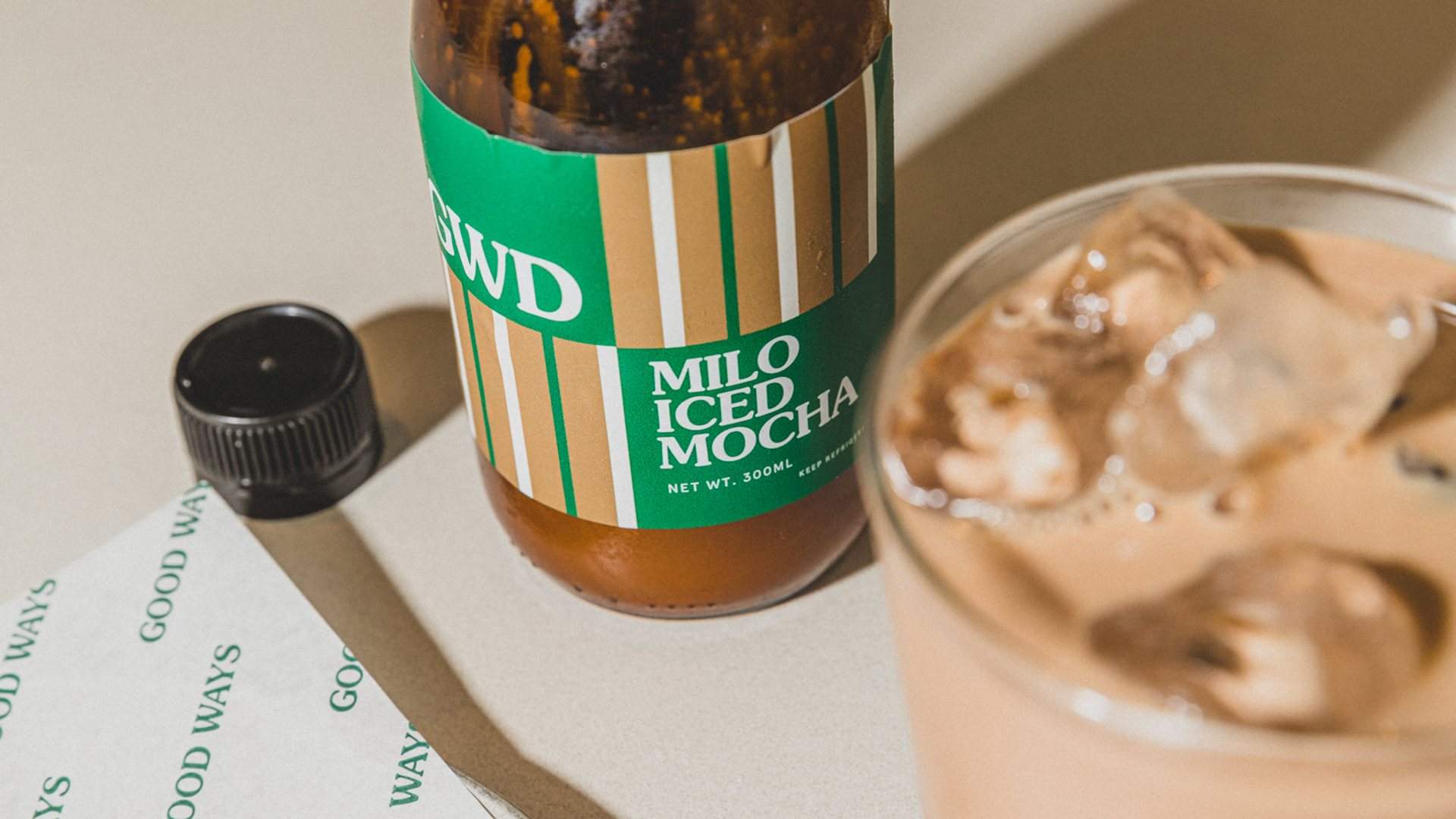 Images: Nikki To
Concrete Playground Trips
Book unique getaways and adventures dreamed up by our editors