Il Pontile
Woolloomooloo's Cowper Wharf has an impressive Italian newcomer with seafood, harbour views and a delightful wine list.
Il Pontile is a fresh new addition to Woolloomooloo's dining precinct at Cowper Wharf. The Italian name translates to 'the jetty' and with harbour views and a handful of moored super yachts out front, it's an aptly named newcomer among the long-time dining institutions like China Doll and Otto that have resided on the deck for years.
The menu, designed by head chef and fourth generation restauranteur Mario Percuoco, is a refined and inventive tribute to his Napoli roots. Seafood is the hero at Il Pontile, and it's represented in a number of different executions (Cured! Fried! Steamed! Baked!) and hat tips to the different epicurean regions of Italy.
There's the delicate kingfish crudo that comes with a citrus dressing, tobiko, edible flowers and fresh raspberries, all beautifully assembled. Want to go for something with a little more heft? Try the fritti of calamari and exceptionally sweet prawns served with a gutsy aioli. Then there's the signature pasta: the Linguine al Cartoccio, a seafood linguine that arrives in a paper parcel that's ceremoniously opened at the table. It's a great dish, full of flavour and a beautifully briny sauce.
The wine list at Il Pontile offers quality and variety across ten-plus pages. It's an impressive showcase of Italian producers, along with a selection of Australian, French and handful of New Zealand wines. There's a good range by the glass and, for diners with deeper pockets, you can really invest in a bottle of something special here.
The service is generous, friendly and efficient (possibly too efficient, so maybe let them know the pace you want dishes to come out when you order).
This is a grown-up destination for special occasions without the stuffiness, where the food matches the views.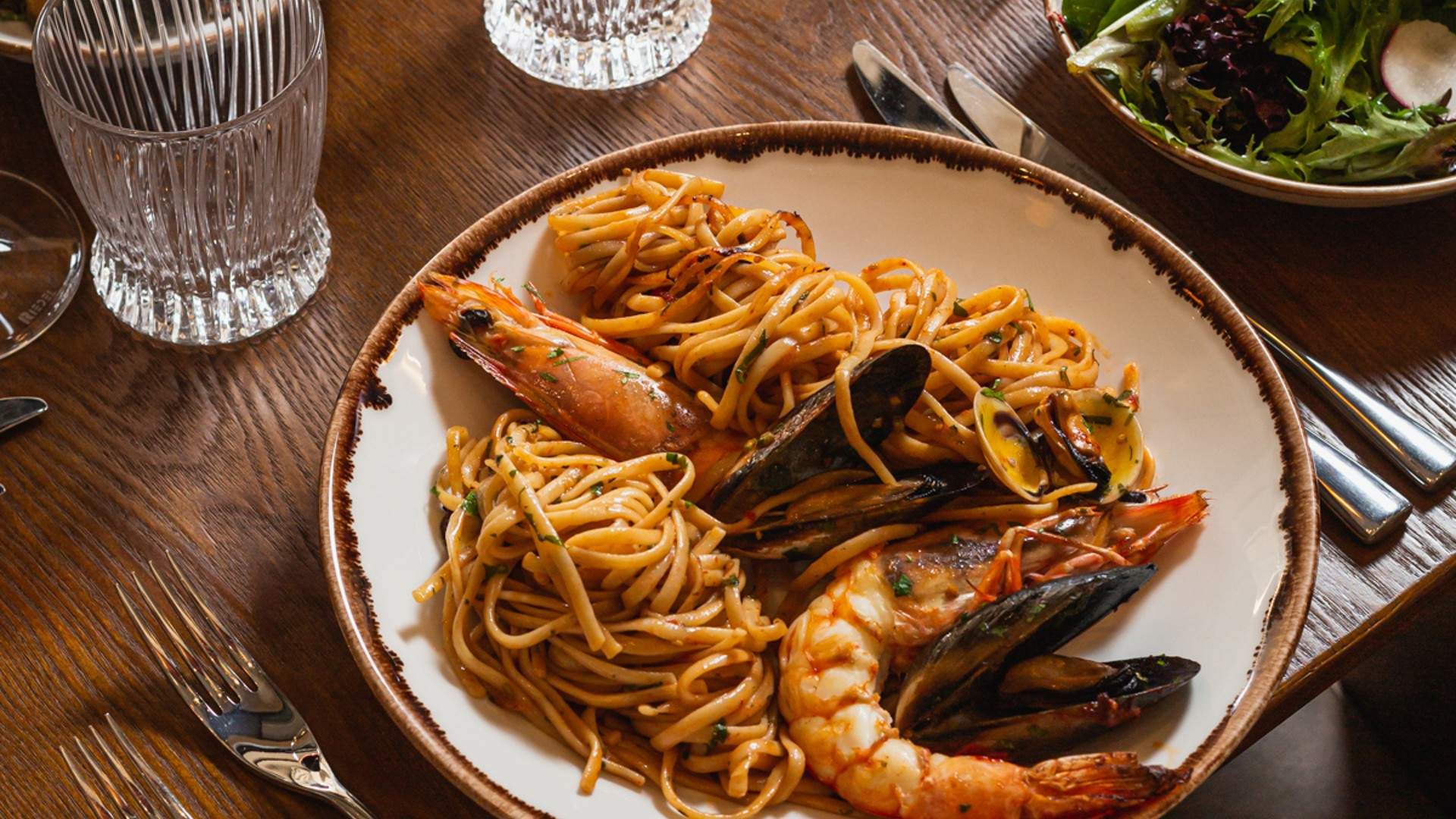 Photo credits: Dexter Kim and Bruno Stefani