Maiz Mexican Street Food
Flavour-packed Mexican dishes, weekly tostada nights and specialty cocktails await you at this King Street spot.
Maiz has been named in Concrete Playground's Best Restaurants in Sydney for 2022. Check out the full list for 15 Sydney spots that should be at the top of your must-try list.
Rolling down King Street looking for somewhere to dine can be a daunting task. The sheer amount of options spanning every price point is enough to stress anyone out. Newtown's Maiz, is here to make that choice easier, offering central Mexican cuisine, affordable tostadas and specialty cocktails in a beautiful openair courtyard.
Maiz started as a family-run food stall at the Summer Hill Flour Mill Markets from brother and sister Juan Carlos Negrete and Marissa Negrete, and their respective partners Freija Brandie and Carlos Levet. The team began by selling sopes, a thick corn torilla topped with fillings. They were Maiz's biggest sellers at the Flour Hill Markets and remain one of Maiz's best-selling dishes at the restaurant nowadays.
The Maiz team made the leap to a brick-and-mortar restaurant in early 2021, finding a historic 1830s building in a prime position among the bustling atmosphere of south King Street. Juan Carlos Negrete told Concrete Playground he originally planned to open in the eastern suburbs, but fell in love with the inner west through the Flour Hill Markets.
"It's a city vibe, full of grounded and hard-working people, full of diversity and incredibly artsy. The buzz you get in this part of Sydney is the closest buzz we get in the streets of Mexico. Opening up a street food concept could only make sense in this environment," Negrete said.
Maiz's menu is inspired by Negrete's time living in the central region of Mexico. The neat selection of dinner options purposefully steers away from tacos and highlights other mainstays of Mexico instead. Alongside the sopes ($8), you'll find slow-cooked corn kernels in epazote broth and seven chilli mayo ($5) tamales verdes ($28) and wild spanner crab molotes ($11).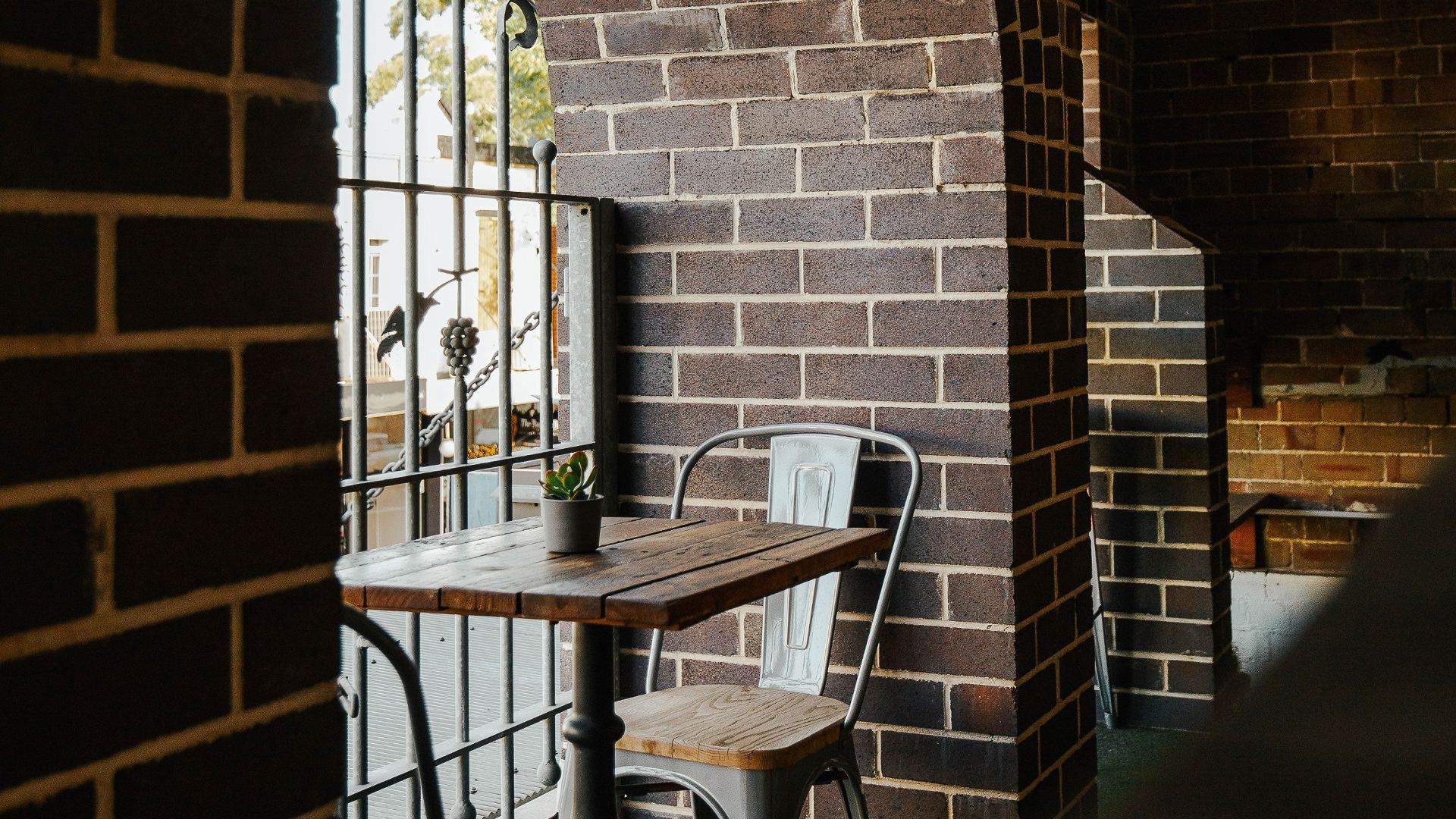 Alternatively, tuck into the Ulladulla kingfish presented with leche de tigre, rockmelon and radishes ($24), oaxaca cheese tostadas accompanied by grilled octopus, charred pineapple and guacasalsa ($36), or tetela de huitlacoche ($24) — blue corn pockets filled with corn truffle and sweet corn espuma.
Those looking to add a cocktail to their meal can choose between a series of margaritas and house specialty creations. The El Ombligo De La Luna ($22) packs in Mexican favourite wild fermented pulque — often referred to as 'the drink of the gods' — mezcal, vanilla, coconut and orange zest; or the Calientito ($21) mixes Taraco Rum, Montenegro, cold-pressed juice, guava and cinnamon syrup. Pulque is also available on its own, as are a variety of wines.
Maiz has a strict no-taco policy on its ever-changing menu, but on Tuesdays, it brings the variety and versatility of tacos through a special weekly tostada menu. Ranging from $7–9, you can order your tostadas topped with the likes of braised hibiscus flower al pastor, chipotle chicken, cactus ceviche or the catch of the day.
And, on Sundays, the Newtown restaurant returns to its brunch roots and opens early to serve some daytime favourites. When Maiz originally launched in lockdown, its loaded tortas were a huge hit. These piled-high sandwiches are packed with flavour and are available alongside other longtime Maiz favourites like tlacoyos from 10.30am until 2.30pm every Sunday.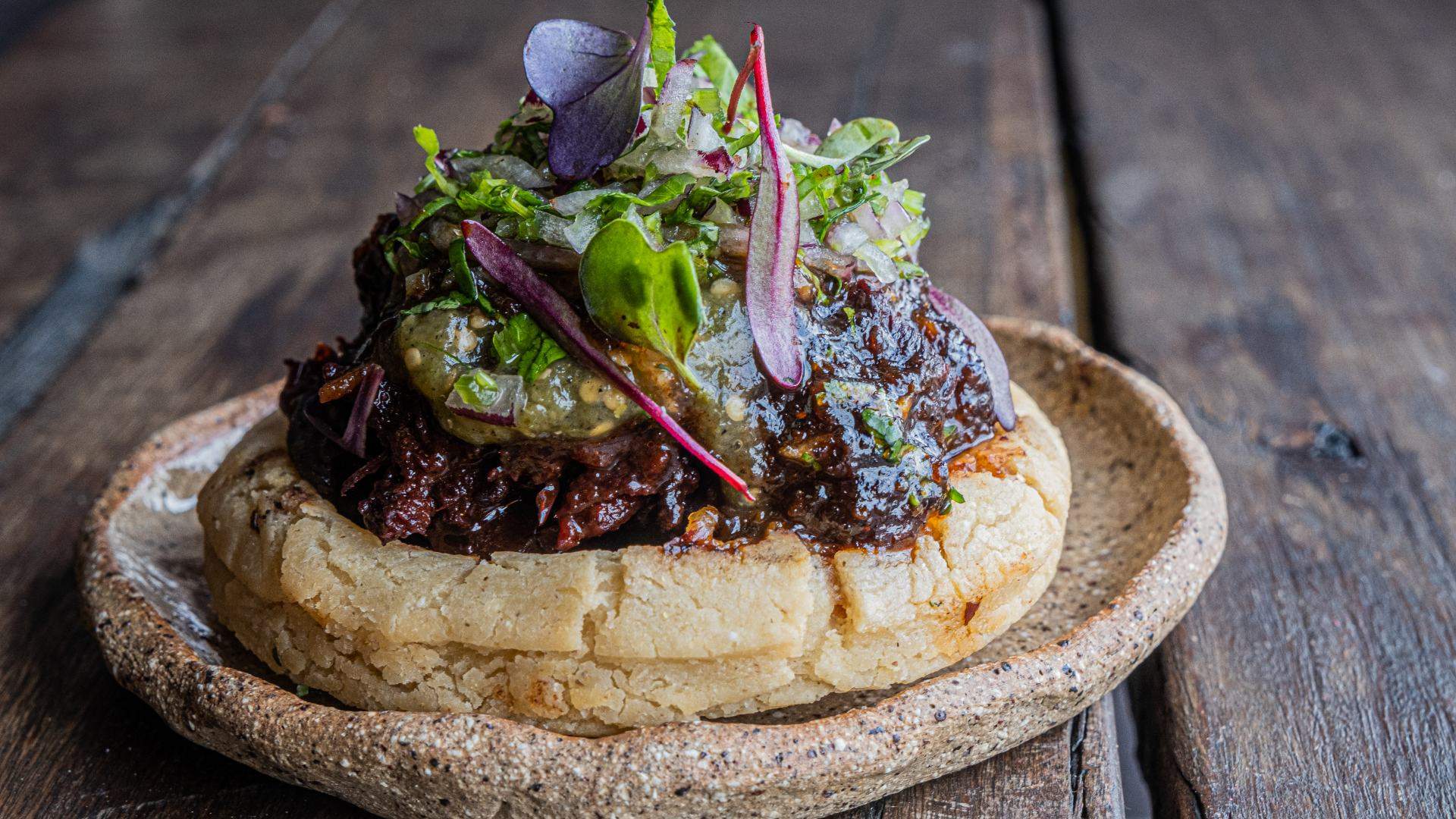 Updated Monday, October 24