Maydanoz
This Carrington Street spot boasts a predominantly plant-based menu and a seriously good happy hour.
This Carrington Street spot comes from award-winning Turkish chef Somer Sivrioğlu (Efendy). With Maydanoz, Sivrioğlu is pushing towards vegetarian and plant-based cuisine in a 100-seat venue with his business partner Tarik Köni that takes inspiration from the Turkish coast and its veggie-loving meze bars.
The menu at the expansive venue is predominantly vegetarian with a smattering of meat dishes found on the menu. "So often, people equate Turkish cuisine to kebab or lamb, but in fact, the meat is often secondary to the incredible array of vegetable-driven dishes available in Turkish cuisine, particularly in the West," Sivrioğlu said.
Sivrioğlu and Köni have created a series of distinct menus, based on dishes cooked in olive oil zeytinyagli style. If you are heading to Maydanoz for dinner, you'll be greeted with an extensive a la carte menu with highlights like lentil kofte ($8); beetroot, rhubarb and aged feta sandwiches ($10); honey, sesame and rosemary haloumi kebabs ($14); and carrot hummus ($14). A smattering of meat options are also on the menu, including Murray Cod collar with brussel sprouts ($44) and sheep's head wedding soup ($38).
If you want to sample your way through the menu, you can opt for the feast menu for $88pp. This includes aforementioned highlights like the hummus, sandwiches and haloumi kebabs, alongside cacik, chilbir on toast, imam bayildi and Tencere-style chicken.
This fun doesn't stop at the feast menu. The restaurant has just added an express lunch deal, which offers an array of signature dishes and a glass of wine for $49pp. Featuring stone-baked bread with Pepe Saya butter, hummus and Murray cod collar kebab to name just a few of the dishes, the deal is available from midday until 3pm and is ideal for work catch-ups with your colleagues.
Plus, head to Maydanoz between 4–6pm and you will receive a complimentary stone-baked bread and dips to snack on, as well as $12 cocktails and $7 hour beers, wines and spirits.  Cocktails on offer include the Spice Market Negroni which adds seven spices gin, ginger, star anise and rhubarb liqueur to a usual negroni recipe; or opt for the Turkish coffee and date martini.
Maydanoz marks Sivrioğlu and Köni's first of two new venues. Keep your eyes out for their next venture Tombik, which is set to arrive in Barangaroo in the near future.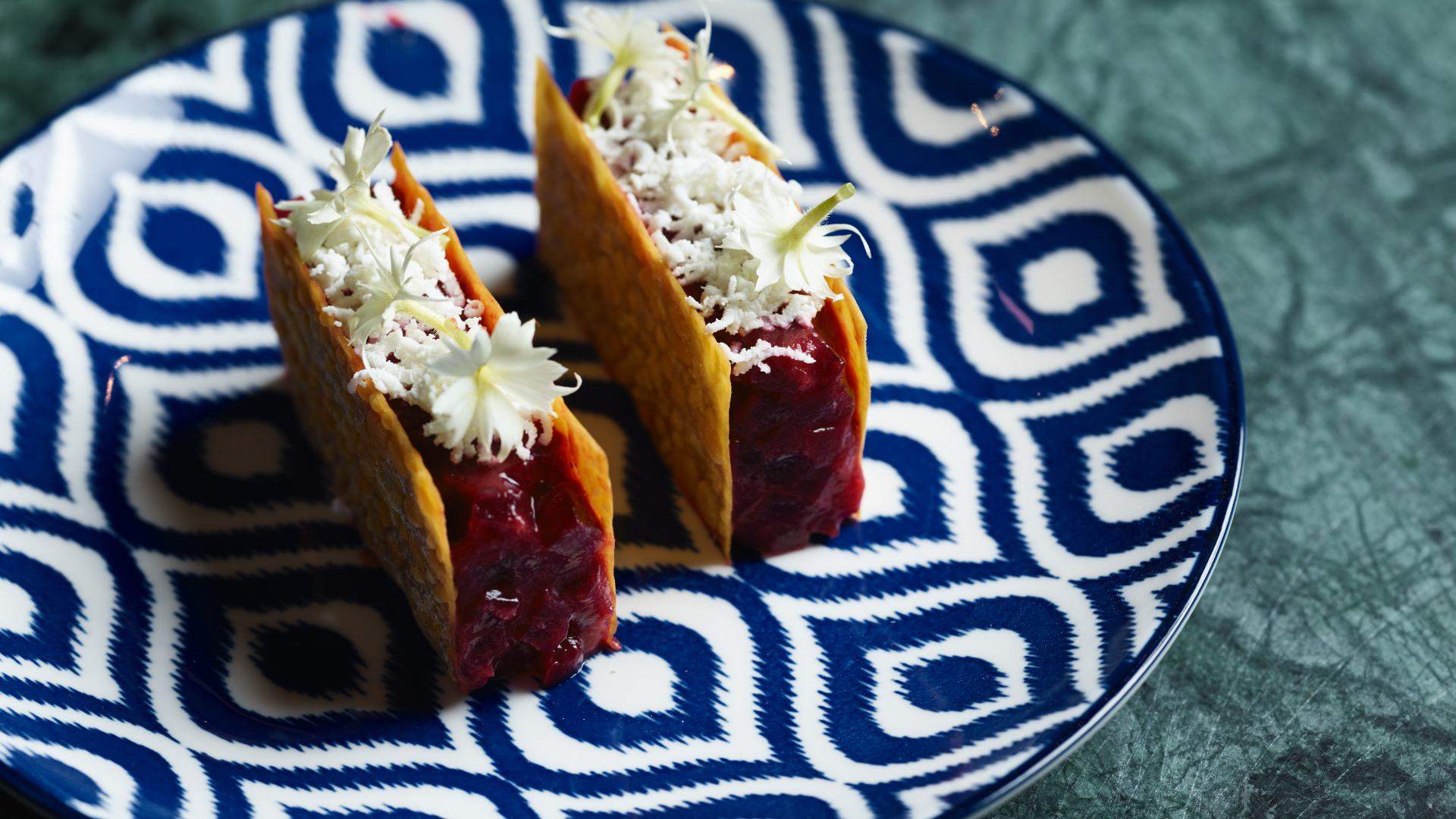 Images: Steven Woodburn