Pioik Bakery
A prime Pyrmont pitstop for coffee, bread and cake.
In the middle of Pyrmont, beyond The Star and behind Blackwattle Bay, you'll find family-run Pioik Bakery. Inside? Breads, cakes, meringues, pastries, tarts and any other baked good you can think of.
The Harris Street bakehouse and cafe is a local favourite, with the large shopfront window brightening up the exposed brick interior. Sit at the wooden communal table for a coffee and you'll feel like you're in someone's home in an instant. But, you're coming here for the food, so we'll skip right ahead.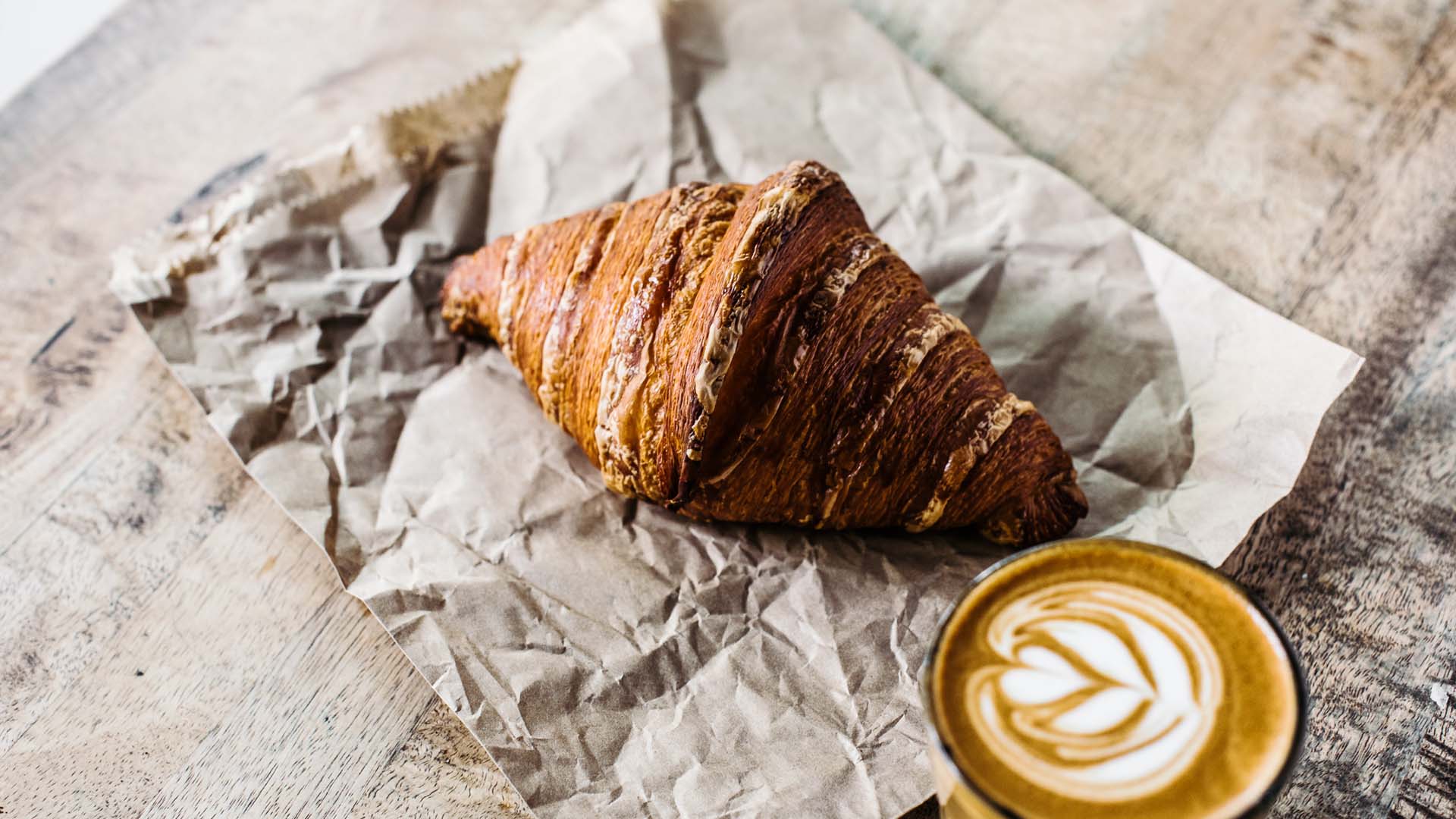 Pioik started off with the mission to create simple, great food. There are flatbreads topped with veggies and egg sandwiches alongside sweet treats like flaky croissants, cinnamon scrolls and orange cake. The bread alone is worth the visit. First up, there's Epooro (The King)  which is two kilograms of organic whole wheat dough. The Aftonf is a classic sourdough, Kemo is a dark rye style, there's a fruit loaf dubbed Owtah and The Etyoo has five grains: organic sprouted rye grain, fermented whole oats, whole spelt, freekeh and pearl barley. Plus, there are baguettes, focaccia and gluten free loaves.