A Loft Story
Newtown's greenery-filled hair salon.
Tucked away on Lennox Street, along the Newtown side of Camperdown Memorial Rest Park, A Loft Story is a leafy oasis of a hair salon. Here, you can have your hair cut among plants aplenty, adding to the relaxing vibe that is so necessary at any salon.
True to its Newtown home, these specialists offer up the latest, greatest and funkiest hairstyles around. The shop specialises in colouring, so expect to see patrons leaving the salon with turquoise and bright pink dos aplenty — along with the more typical platinum blondes, balayage and tints. Women's' cuts start at $100 and men's' from $75, with treatments starting at $120.
And at 240-square-feet, the beautiful warehouse has plenty of space to spare, so it often hosts workshops, parties, gigs and other events.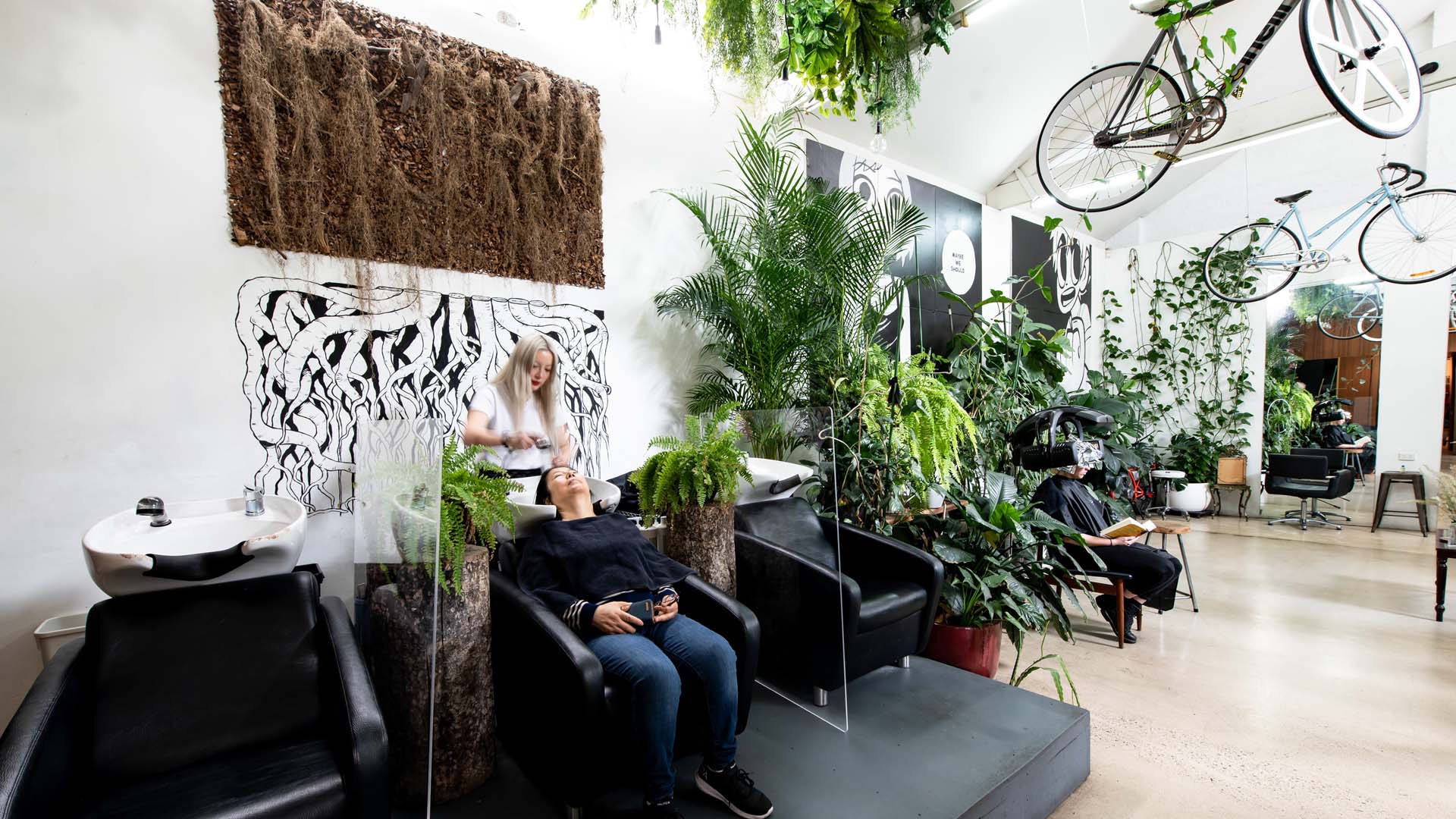 Images: Cassandra Hannagan