TRAVEL & LEISURE
An Adventure-Packed Date Itinerary If You and Your Partner Aren't Big on Romantic Dinners
Take your romance to new heights and make your next date non-basic.
An Adventure-Packed Date Itinerary If You and Your Partner Aren't Big on Romantic Dinners
Take your romance to new heights and make your next date non-basic.
in partnership with

Planning a date isn't always easy. Sure, big romantic dinners are nice, but they can start to feel a bit humdrum if that's all you and your boo do. This week, swap your same-old date night for an action-packed day instead. We've teamed up with the adventure expert, Adrenaline, to bring you this date itinerary where you can travel to another dimension with a VR experience, take your date to daring heights on a Blue Mountains hike or try your hand at bouldering — and taste some out-of-the-ordinary eats along the way. Whether you're newly dating or lifers, this list has you covered, and takes all of the stress out of the planning too.

ENJOY A HEARTY BREKKIE AT PERCY PLUNKETT
As fuel for your action-packed day ahead, start your date with a hearty breakfast. Instead of stopping at your local, change it up and head to Penrith's Percy Plunkett. Set in a historic brick house on Station Street, the cafe's old-timey vibes are part of the appeal. On a nice day, grab a seat on the porch and enjoy your brekkie in the sunshine. The all-day menu offers something a little different from your average Aussie cafe — think lamb eggs benedict, Korean fried rice, with kimchi, pickled slaw, avocado and a fried egg, and a deep dish pancake, served with butterscotch sauce, white chocolate mousse, caramelised banana and berries.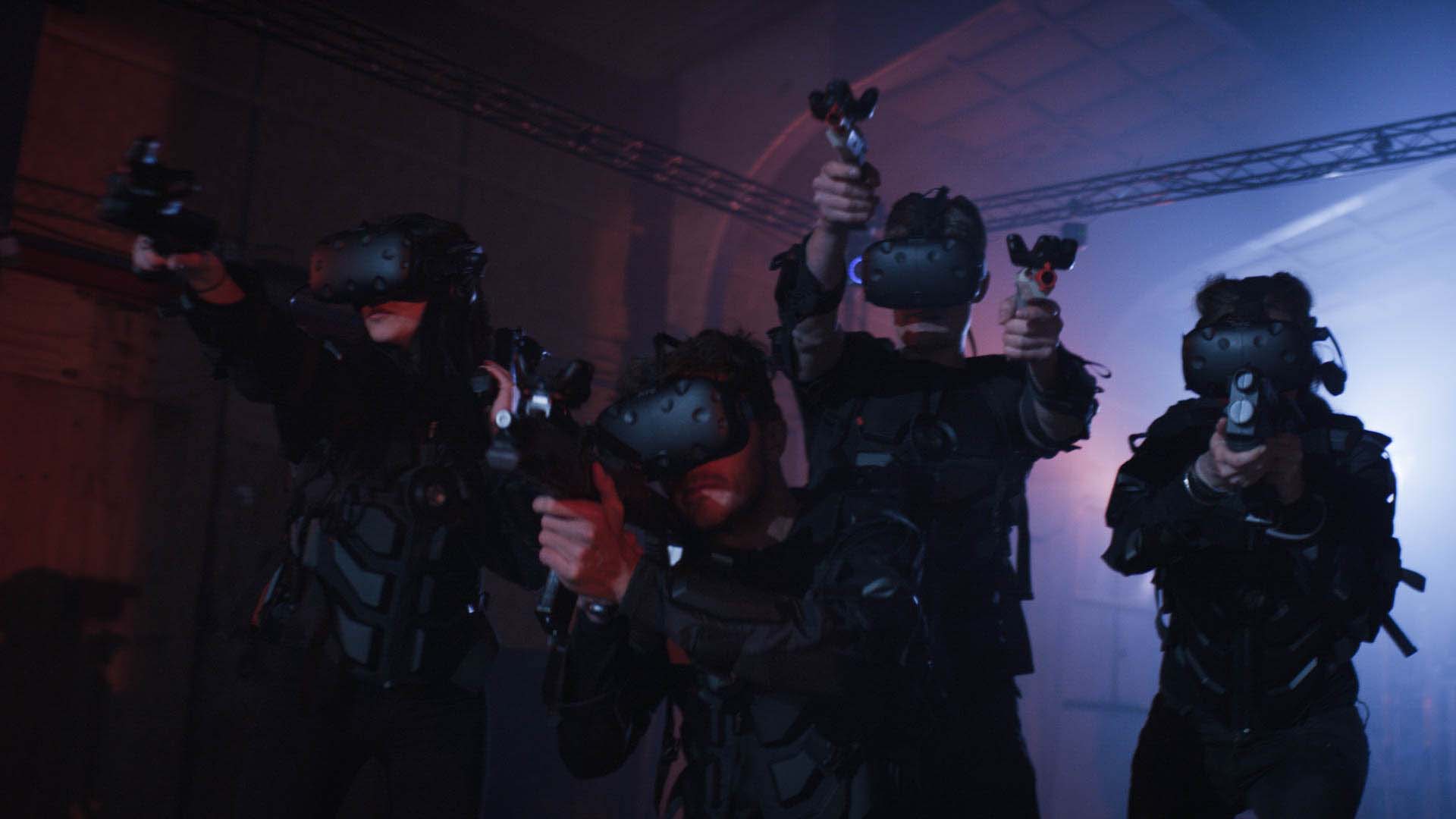 TRAVEL TO ANOTHER DIMENSION WITH A VIRTUAL REALITY EXPERIENCE
If you and your date are missing overseas travel, why not travel to a different world instead? Adrenaline's multi-player VR experience will transport you to a post-apocalyptic world where zombies reign. You don't need to be into video games to enjoy this immersive experience — it's just an absolute blast. FREAK VR Penrith has exclusive rights to this game, which is a step above your average virtual reality experience. Its world-class 4D effects means you'll really feel like you're inside the game, even when it carries you up and down 'elevators'. It's suitable for up to four players ($189), so you can even turn the day into a double date if you fancy — you can either work as a team or in competition. Bookings start at 9.45am and regularly book out, so be sure to secure your spots in advance.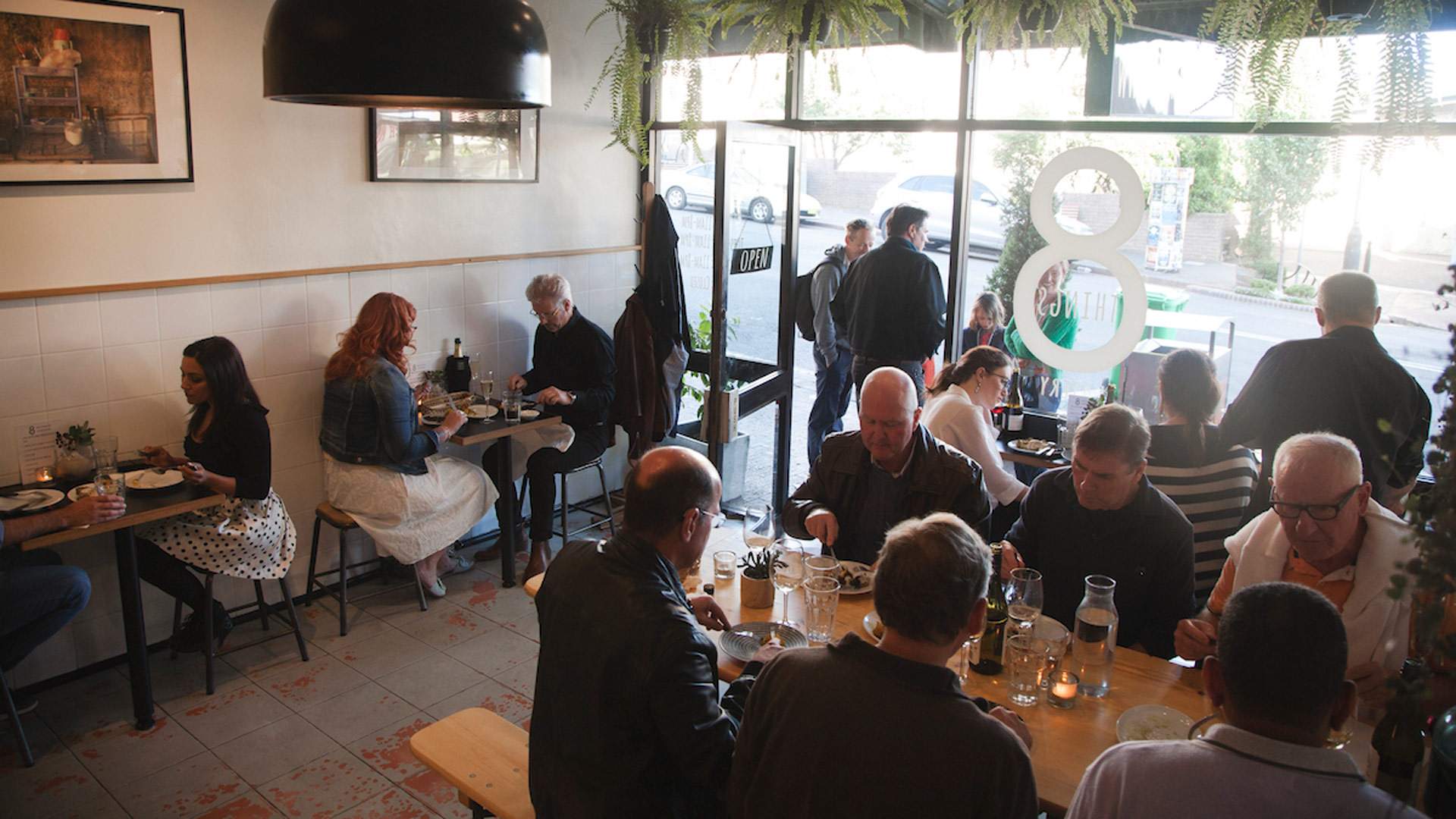 EAT YOUR WAY AROUND THE WORLD IN KATOOMBA
After FREAK VR, you'll need to calm your nerves from all that immersive zombie killing. Take a break from the physical adventure and enjoy a food-filled one instead. At Katoomba eatery 8Things, you can eat your way around the world from a succinct menu of eight street food-style dishes. The menu changes regularly and spans dishes from a range of regions, including Southeast Asia, Africa, North America and the Mediterranean. At the moment, there's South Indian-style dosas, Korean-style pork belly bao, NYC-style cheeseburgers and Balinese-style nasi goreng on offer.

TAKE YOUR DATE TO DARING HEIGHTS ON THE WENTWORTH FALLS HIKING TRAIL
Now you've braved a virtual world, it's time to take your date on a daring adventure of a different kind. Katoomba is surrounded by heaps of gorgeous Blue Mountains hikes, but one of the most adventurous is the Wentworth Falls track. This trek may be quick (only 1.4-kilometre return), but it is no cakewalk. The steep hike will take you 100 metres up to Jamison and Wentworth lookouts before descending 200 steps to the cliff's edge of Fletchers lookout. It offers sweeping valley views far below, with sharp drops hidden at every turn — so you'll have to tread carefully.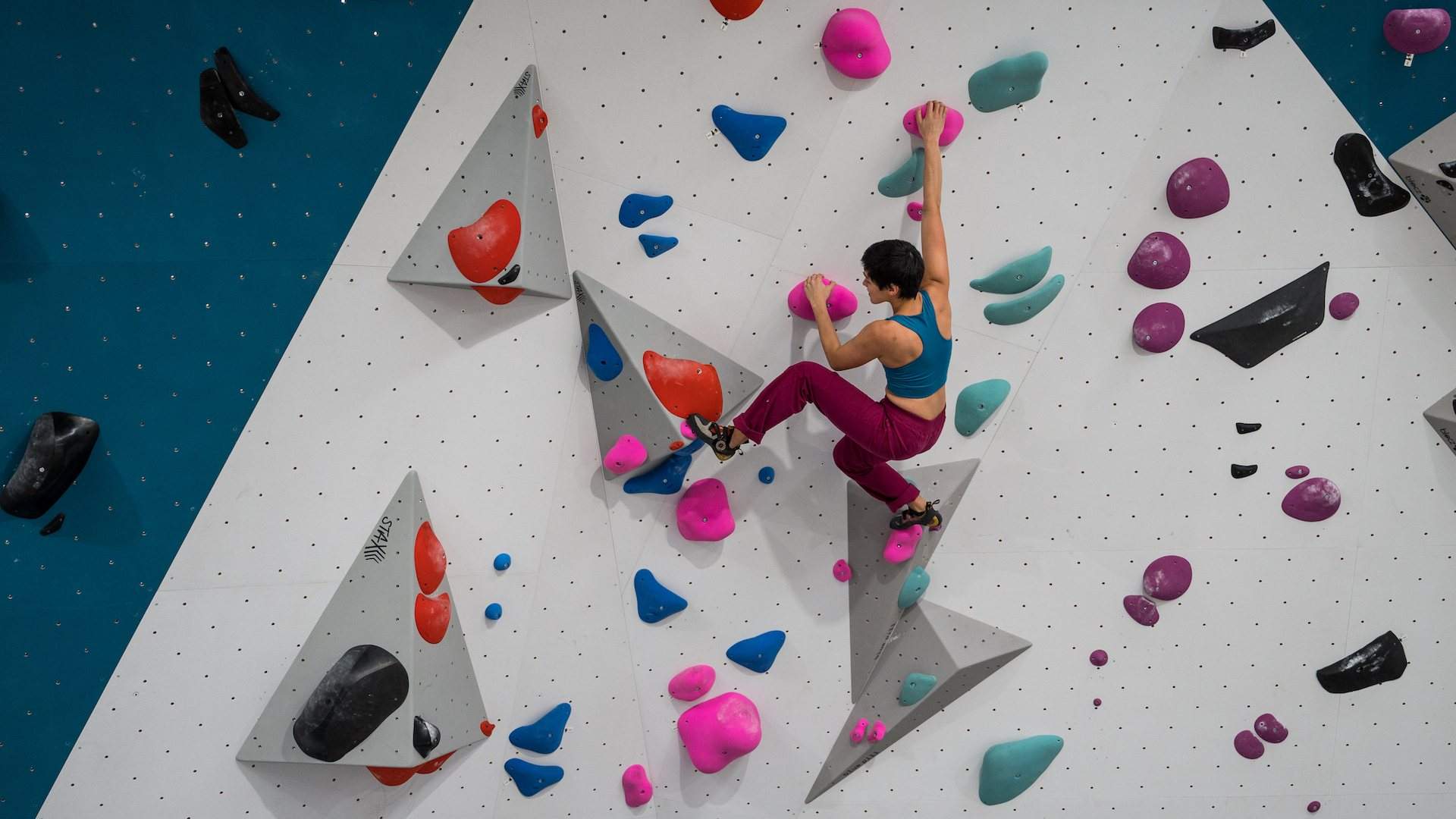 TRY YOUR HAND AT BOULDERING IN PARRAMATTA
When you've finished scaling the Blue Mountains, head off to try another type of climbing experience. On your way back into the city, stop in Parramatta to go bouldering at 9 Degrees. The gym is split into nine levels of difficulty, each of which is colour-coded. If you're new to bouldering, you can start with yellow (the easiest); more experienced climbers can go for white (the hardest). The gym also has a training wall (dubbed the kilter board) to help you level up. 9 Degrees also boasts locations in Lane Cove, Alexandria, and a brand new outpost in Waterloo, so you can choose the one that's most convenient for you, and a day pass costs just $20 (with an extra $7 for optional shoe hire).

END THE DAY WITH COCKTAILS AT SYDNEY'S NEW SKY-HIGH BAR 83
After a full day of adventure, end the day with cocktails at a brand new, sky-high Sydney venue. Bar 83 sits, as you'd expect, 83 floors above the city in Sydney Tower — claiming the title of the city's tallest bar — and offers glittering 360-degree views. While your focus may be on the panoramas, the bar's fit-out is impressive in its own right. A mix of retro and futuristic vibes, the bar has circular red and white lounges, gold lights and striking mirrors. Now, for the drinks. The cocktail list was created by award-winning bartender Jenna Hemsworth (Restaurant Hubert, The Baxter Inn) and offers signature drops like the Pain Pleasure Principle (cognac, cacao and lemon myrtle) and the Ignore All Rules (tequila, sherry, tomato and basil). Sit back, relax, and enjoy a well-deserved tipple after your jam-packed date day.

To explore all of the Adrenaline experiences available in Sydney and beyond, head over here.
Top image: Wentworth Falls Track, Destination NSW
Published on November 23, 2020 by Marissa Ciampi