TRAVEL & LEISURE
This New On-Demand Bus Will Drive You to the New Metro North West Railway
Cooee Busways works similarly to UberPool.
This New On-Demand Bus Will Drive You to the New Metro North West Railway
Cooee Busways works similarly to UberPool.
---
Since launching late last month, Sydney's billion-dollar Metro North West railway has already seen over one million passengers pass through its train station doors. To help even more commuters travel the 36-kilometre journey, linking Rouse Hill and Chatswood, Transport for NSW has launched a new on-demand bus that'll pick you up and drop you right by a new railway station.
Cooee Busways works a little bit like UberPool, combining both fixed route and on-demand transit. To book a trip, jump on the smartphone app — which you can download for free for IOS and Android — input your pick-up location and your destination station, and a booking confirmation will be sent through with a nearby pick-up spot and estimated drop-off time. You'll also be sent a SMS notification two minutes before the bus is due to arrive, with its corresponding bus number. It'll then drop you at the station, possibly picking up a few other passengers along the way.
The on-demand buses operate between 5am and 9pm on weekdays (including public holidays) and run to the Tallawong and Rouse Hill Metro stations, as well as to the Schofields Train Station. The area they service, at the moment, includes Schofields, The Ponds and Kellyville Ridge, and is outlined in the map below.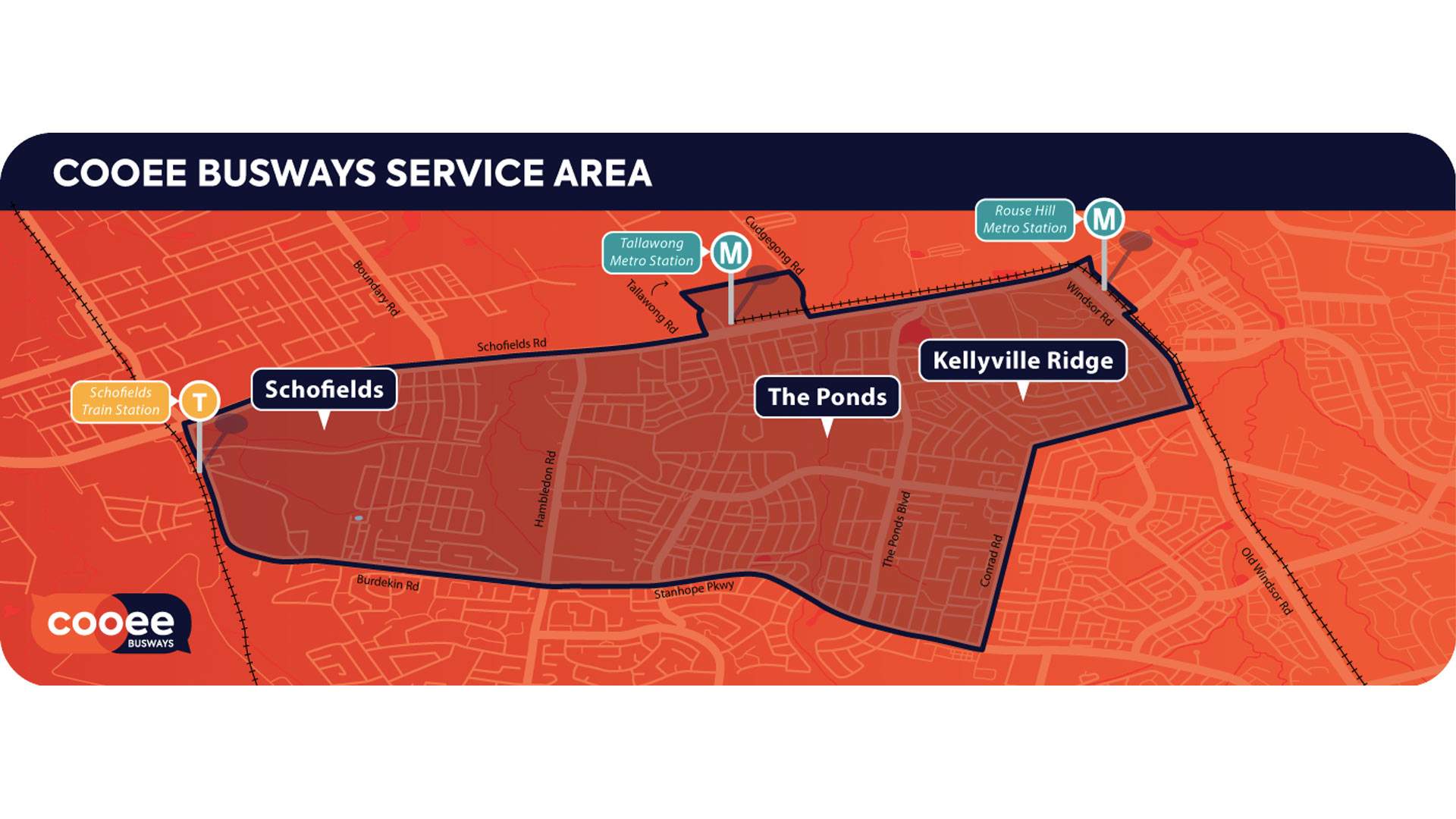 As the on-demand bus service is currently only serving a fraction of the Metro's surrounding suburbs, we're hoping there are plans to expand it in the near future.
Fares cost between $2.20 and $3.66 (depending on how far you're travelling), and concession card holders pay between $1.10 and $1.83. You can pay either through the app or by tapping your credit or debit card on board the bus. You, unfortunately, can't use your Opal card on the service.
While the idea of on-demand public transport may seem novel, it's not new for Sydney. As well as an on-demand ferry, the city already has on-demand buses running in the inner west and eastern suburbs.
Cooee Busways are now running from 5am–9pm, Monday to Friday in the Schofields, The Ponds and Kellyville Ridge areas. You can download the app for free via the Apple or Google stores.
Published on June 17, 2019 by Samantha Teague