TRAVEL & LEISURE
Five Late-Night Activities to Head to After Dinner This Winter
Resist the urge to crawl home to bed and head out to one of these.
Five Late-Night Activities to Head to After Dinner This Winter
Resist the urge to crawl home to bed and head out to one of these.
---
in partnership with

In our buzzing city, winter is no excuse to close yourself off from the world and stop enjoying all that Sydney has to offer after dark. The lockout laws may have hindered some late night options, but there are still some good'uns out there if you know where to look. Let's face it, your Instagram feed could probably use a shake-up with some epic night snaps — which could easily be achieved thanks to the low light feature on the new Galaxy S9 and S9+ phone from our friends at Samsung. Instead of heading straight home after dinner, own the night by checking out one of these venues for some of the city's best after-hours activities.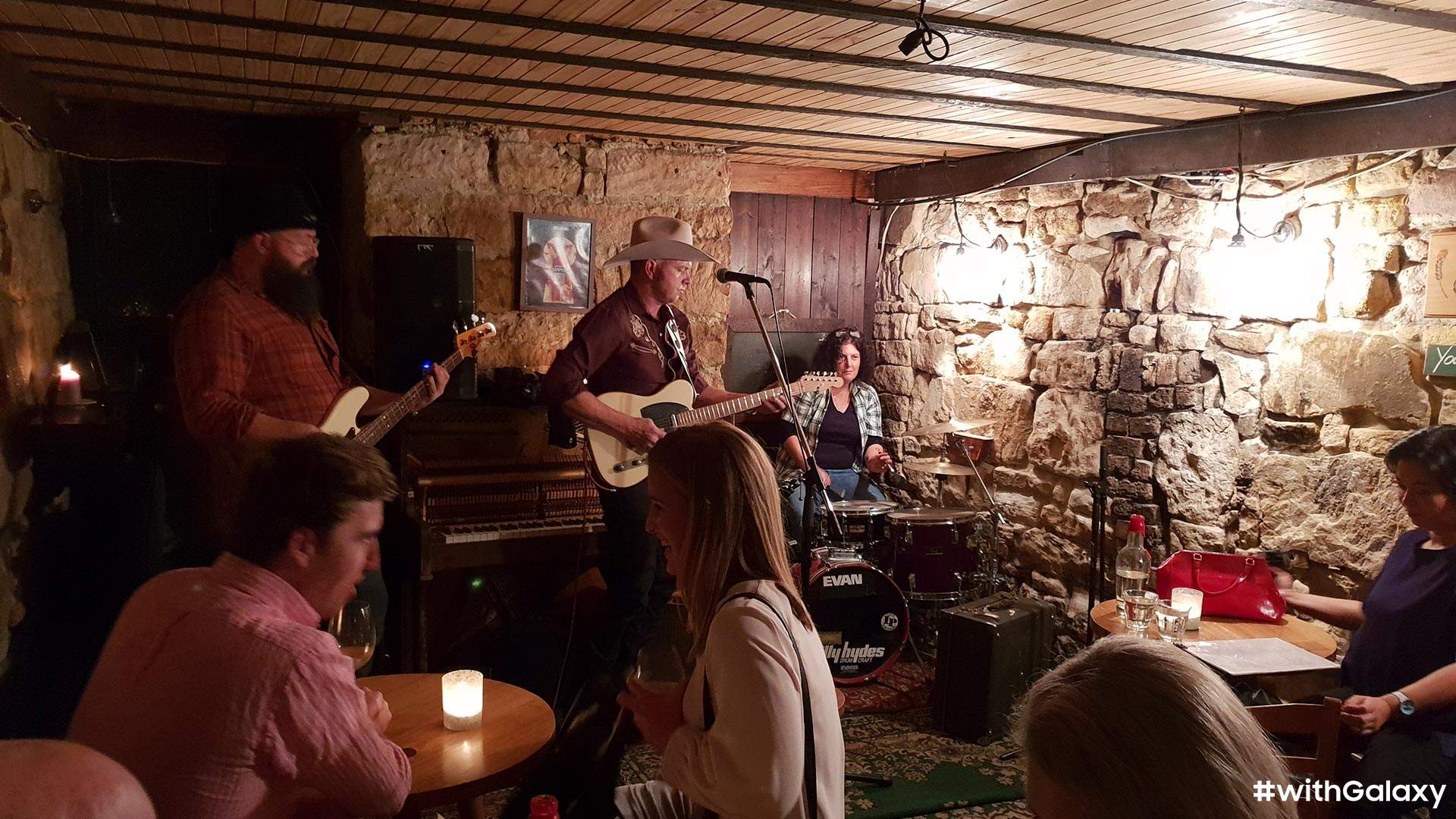 CATCH A GIG AT THE COMMONS
Downtown Bar at The Commons is set in a 168-year-old Darlo cellar and it's cave-like acoustics make it an ideal spot for live gigs. And The Commons is happy to oblige with jazz and blues acts on every Thursday through Saturday from 9pm. Regular artists include ragtime group Sugar Bowl Hokum, the soulful Bonnie Kay and The Bonafides and punk-blues sets by Jesse Redwing. From behind the bar comes classic golden age cocktails with a focus on vermouth. Try the Don Martinez, with Oscar 697 sweet vermouth, Gran Centenario reposado tequila, rhubarb liqueur and Booker's bitters. Then sit back, drink in hand, and let the music transport you to another time with speakeasy vibes.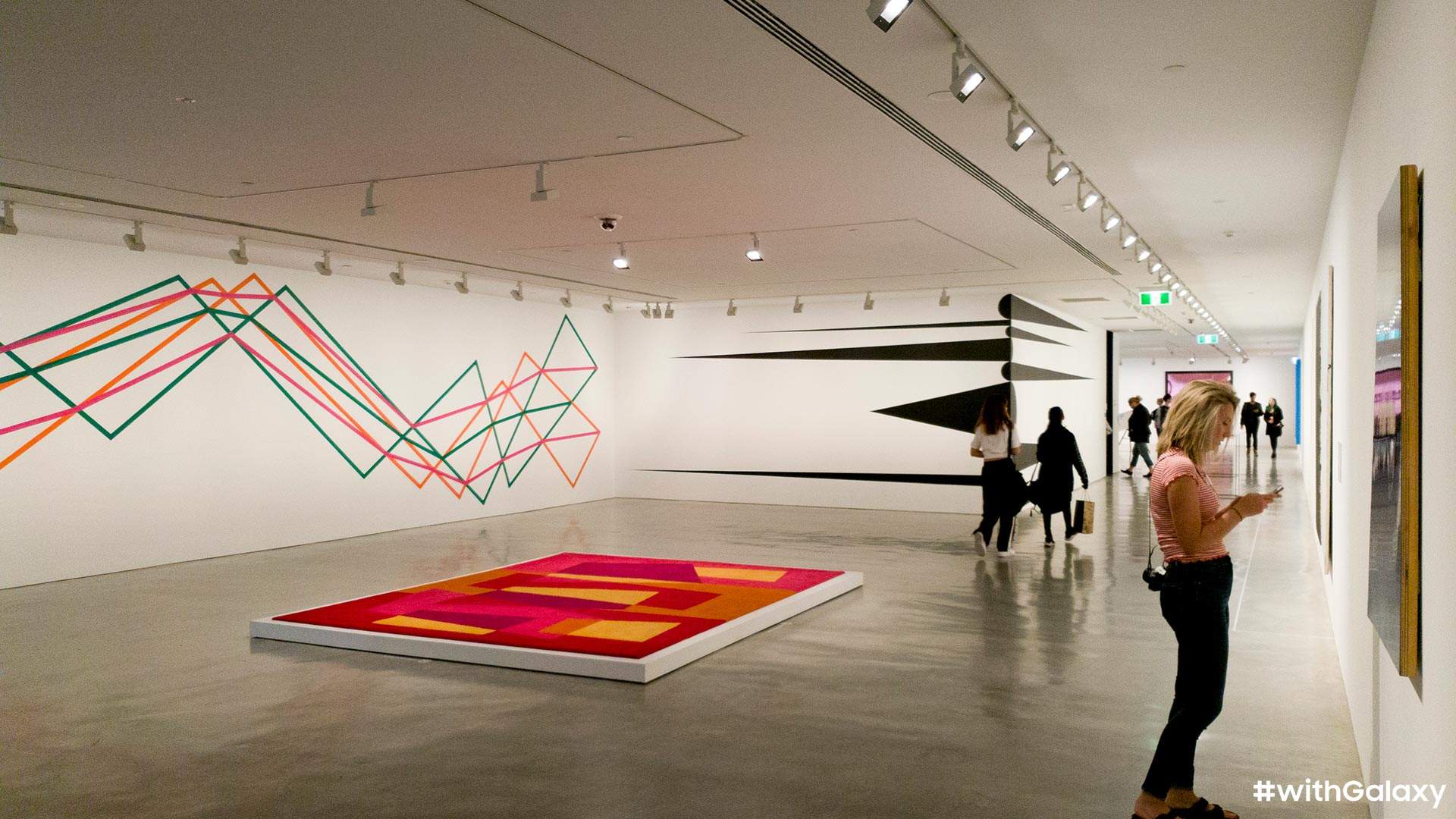 CATCH LATE NIGHT ART AT THE MCA'S LIGHTS ON LATER
If you're looking to get your fill of art this winter but can't make it to the galleries before dark, the MCA keeps the lights on later until 9pm every Wednesday. This means you can check out its art post-dinner, including the 21st Biennale exhibition that runs through June 11 and an installation dedicated to Melbourne-based artist Emily Floyd till August 5.
Plus, if you head in during Vivid (till June 11), the Lights on Later program is extended to include Friday and Saturday nights, too. Don't be camera shy, the MCA will also have its rooftop bar open late, which boasts one of the best spots for Vivid views and snaps for your feed. This year, Bombay Sapphire is running the pop-up bar, serving glowing gin cocktails with unobstructed views of the Sydney Opera House light show.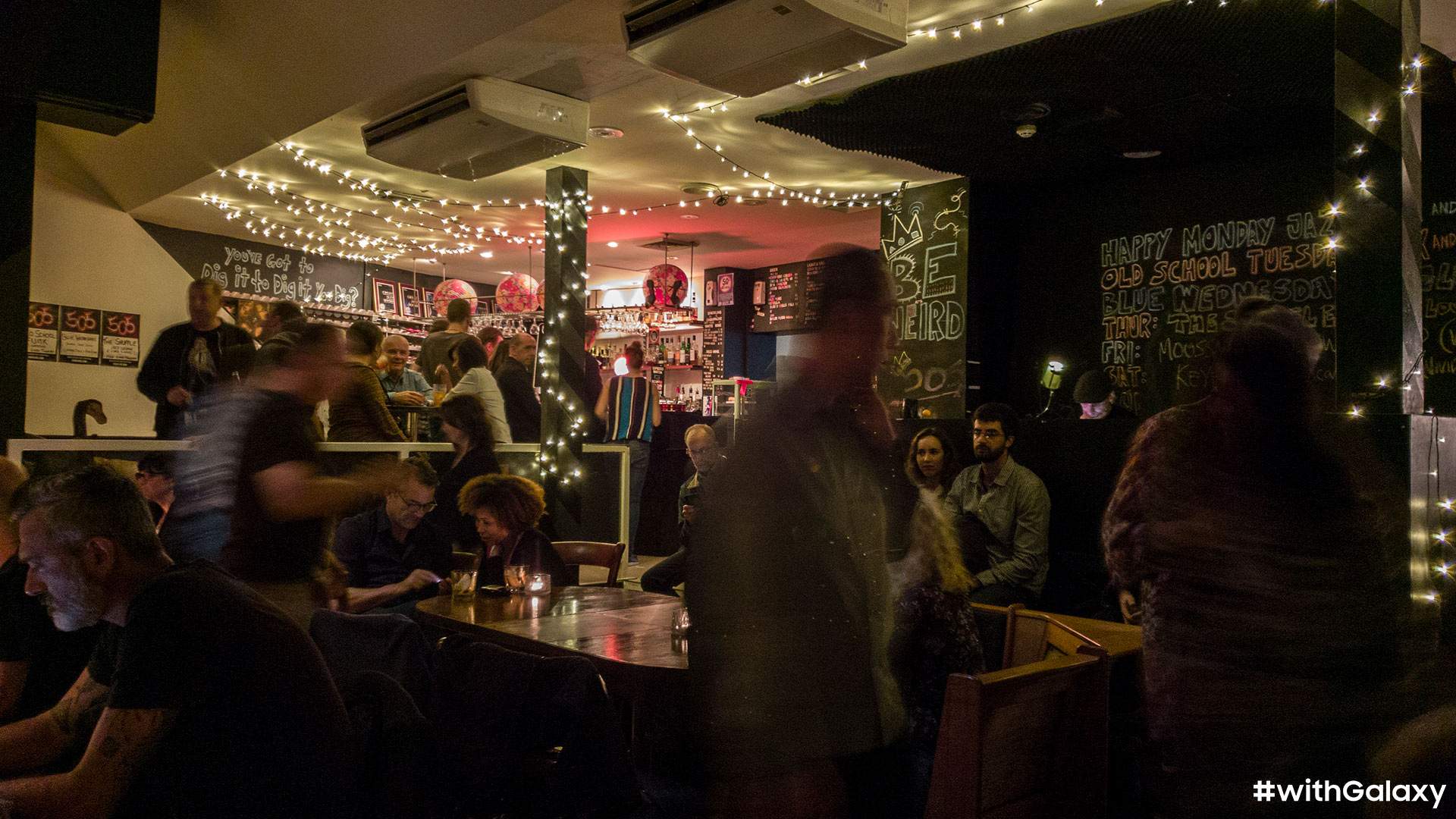 PLAY BOARD GAMES AT VENUE 505
Venue 505 is known for hosting some of the best jazz gigs in the city, including getting in some huge interstate and international acts — and often for free or on the cheap. If you really want to get some bang-for-your-buck action, every Monday is jazz jam and games night. Their selection of board games is legit, with classics like Scrabble, Cluedo and Monopoly all on offer. If you're looking for something specific, guests are also welcome to BYO board games — and budding musicians are encouraged to bring along instruments to join the band. Grab your crew and get competitive in this moody low-lit space, all while sipping on craft beer or whisky and listening to a free jam session by some of the city's best musicians.
Camera Tip: A longer exposure will capture the light at night and create a dynamic motion effect. Adjust your settings by swiping your S9 into Pro Mode. Lower the ISO, increase the shutter speed and keep very still as you take your shot.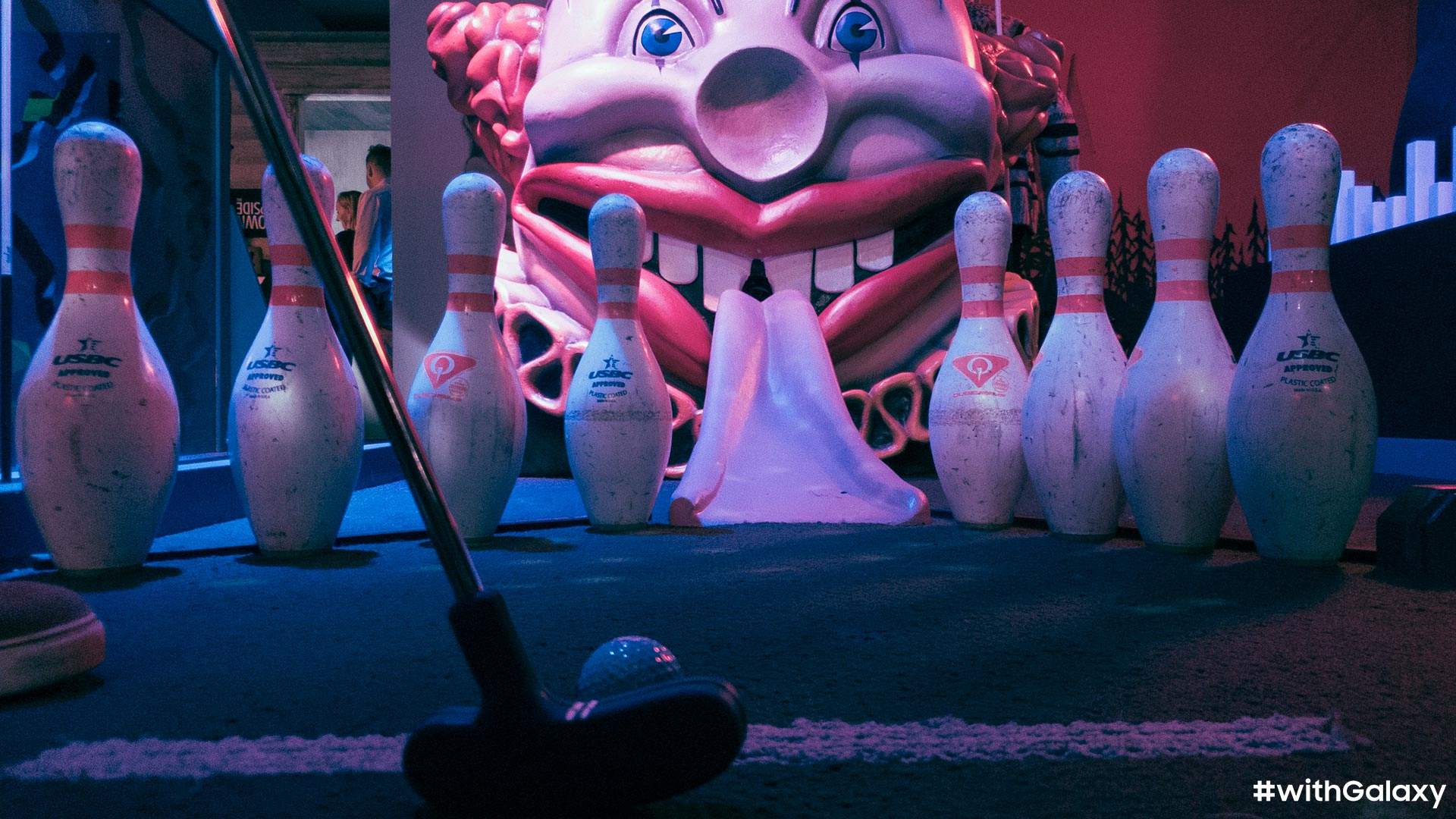 PLAY PUTT-PUTT AT THE NEW HOLEY MOLEY IN DARLINGHURST
Holey Moley Darlinghurst has just opened its doors under the iconic Coke sign in Kings Cross and the newcomer is Sydney's biggest yet, with 27 holes and three bars. The new highly 'grammable fit-out is themed around the roaring 20s — think art deco interiors, jazz-age inspirations and decadent party vibes — with one of the nine-hole courses located in a former piano room. Plus, the mini golf bar has a brand new cocktail menu, with drinks like the Austin Sours with grapefruit, Aperol and vodka, and live DJ sets, to boot. Open until midnight every day, the bar gives you an excuse for a night of friendly competition any day of the week. Just don't forget to capture that epic Boomerang of you sinking a hole-in-one.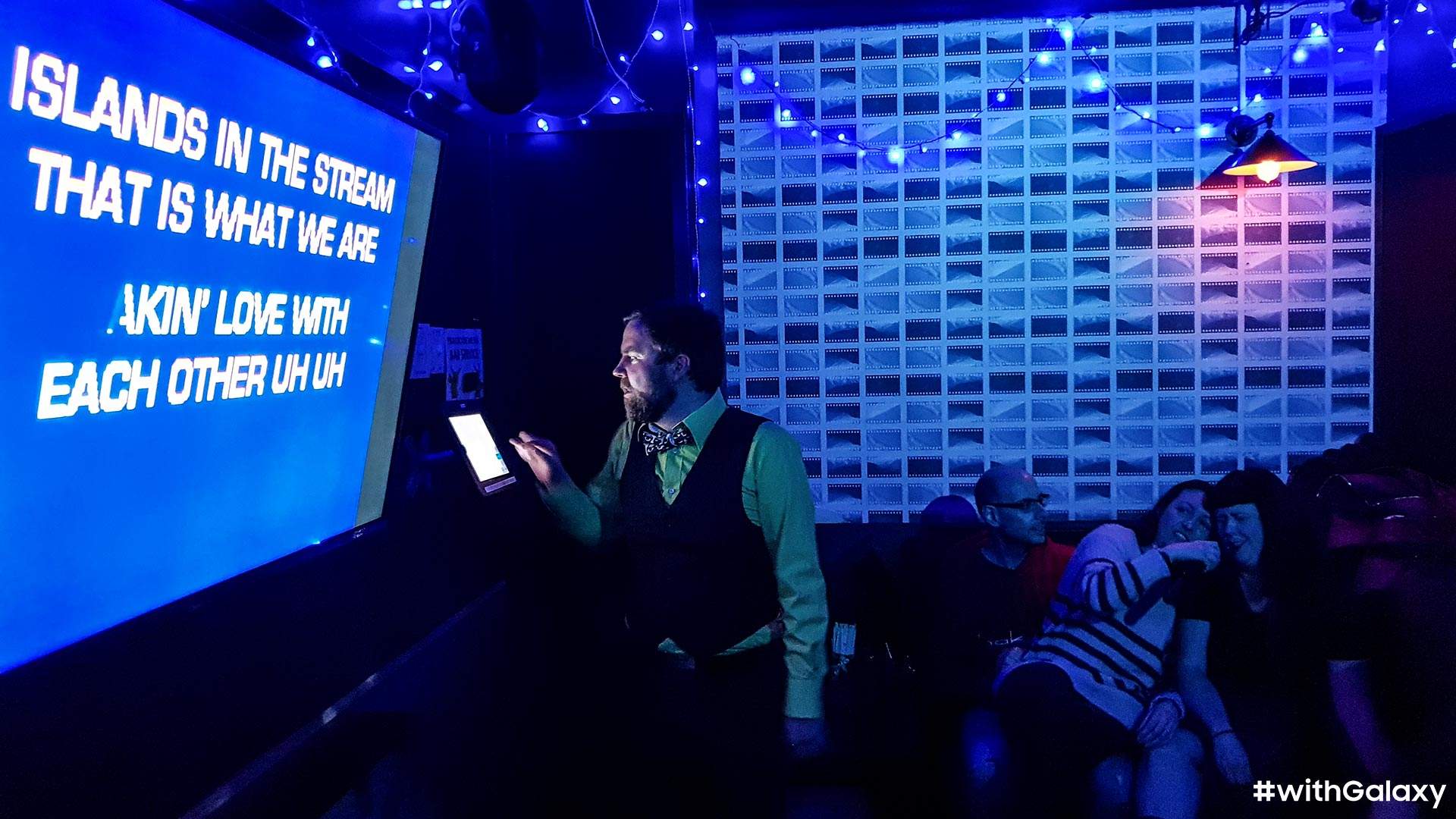 SING KARAOKE FOR FREE AT GOROS
Goros offers up state-of-the-art karaoke rooms — and they don't charge ya a dime. The Japanese-style bar is open six days a week, with late nights on Thursdays till 1am and Friday through Saturday till 3am. Have a few extra-large mugs of Sapporo at the bar to boost your courage, then belt out your favourite Britney Spears or Journey songs. You can book a karaoke room online or at the bar anytime, but it is a popular joint, so best to book as much in advance as possible — though we know you can't always predict when the karaoke bug will strike.
And since there's no better combination than karaoke, booze and gyoza, Goros has this trifecta down with their late night eats, available after 10pm, Thursdays through Sundays. Apart from the aforementioned pork, chicken and mushroom gyoza, the late night menu includes spicy edamame, karaage chicken and shoestring fries with Japanese curry ketchup.

Instead of spending your winter nights on the couch, discover all the after-dark happenings in your city here — and don't forget to document it all on the new Samsung Galaxy S9 and S9+, designed especially for low light so you can capture your best moments no matter what.
Images: Cole Bennetts.
Published on June 06, 2018 by Marissa Ciampi