TRAVEL & LEISURE
The Eight Best Mountain Walks Near Sydney
Started from the bottom now we're here.
The Eight Best Mountain Walks Near Sydney
Started from the bottom now we're here.
---
Australia's most spectacular peaks might be restricted to its south-east corner, but there are several summits worth surmounting within cooee of Sydney. Just 90 minutes' drive to the west lies the eucalyptus haze of the Blue Mountains, where mountain walks criss-cross with heritage trails and wilderness views. To the northwest, the Barrington Tops National Park affords lush vistas of the Hunter Valley on one side and Newcastle's sand dunes on the other. Then, to the south, three hours' drive brings you to the rugged terrain of the Budawangs. Here are eight of the best places near Sydney to give your altitude a boost.

MOUNT BANKS, BLUE MOUNTAINS
For dazzling views of the Grose Valley, loads of troglodyte hideouts and wombat spotting, head to Mount Banks. The five-hour, 15-kilometre trail starts at the Mount Banks Picnic Area and begins with a short yet steep climb before ascending gradually to the summit. Most peaks in the Blue Mountains are sandstone, but this is one of the few to have kept the basalt covering created by volcanoes 20 million years ago. Look out for unusual vegetation, including smooth-barked monkey gums.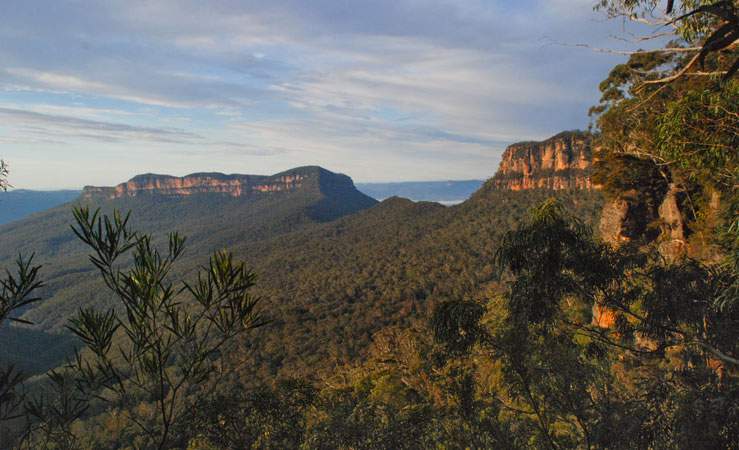 MOUNT SOLITARY, BLUE MOUNTAINS
Grab a sturdy pair of hiking boots and a streak of determination to conquer this one. It's one of the tougher walks on the list — as in nine-kilometres-take-six-hours kind of tough. But you'll be well rewarded with steal-your-breath-away panoramas. And eagles. Start at Federal Pass, where you'll follow a former tramway track (harking back to the days when horses did the tram-pulling), before taking a rough path along Mount Solitary's ridge, including a detour to Chinamans Gully. Leave early, so there's time to relax on the summit.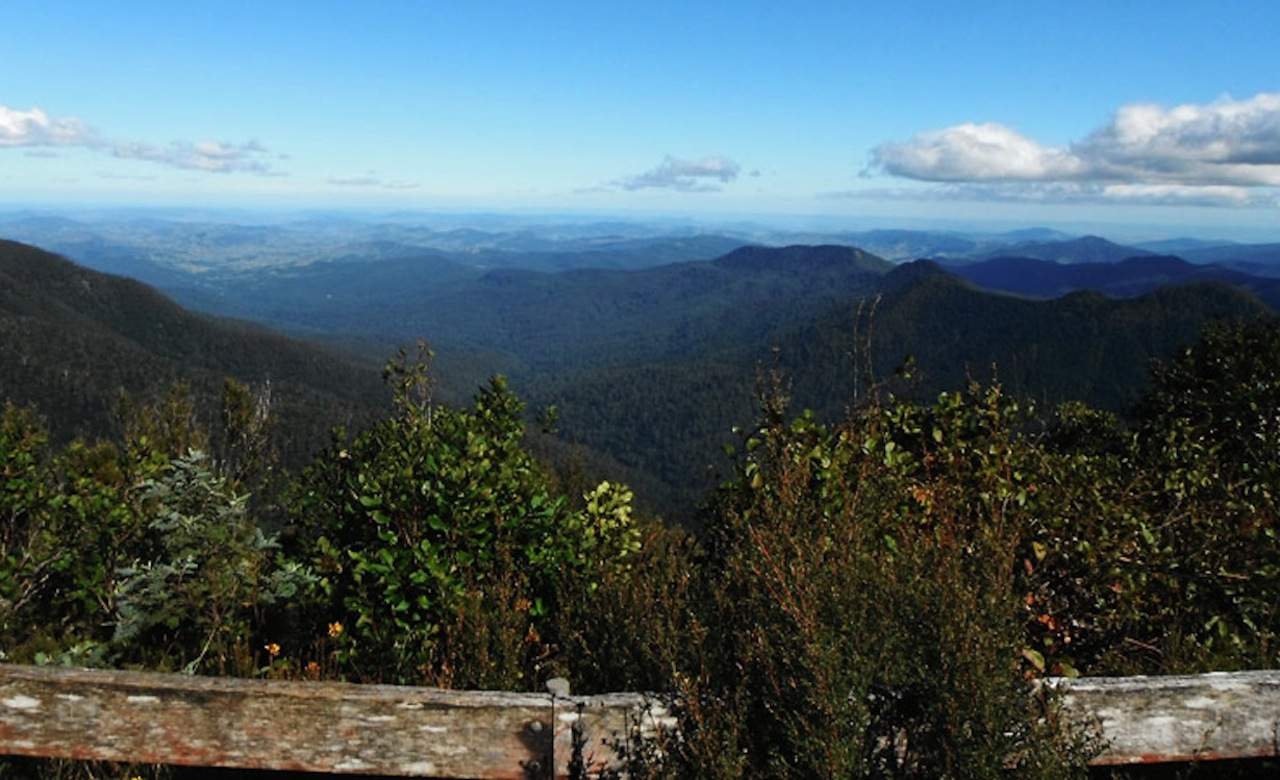 CAREYS PEAK, BARRINGTON TOPS NATIONAL PARK
For an experience that's easier yet not short on scenery, visit Careys Peak, within the World Heritage Gondwana Rainforests of Australia wilderness. The 7 kilometre walk begins at Mount Barrington Picnic Area (near Scone) and takes you through Lord of the Rings-esque country, complete with gnarled Antarctic beech trees dating back to ancient times, snow gums, mountain gums and a historic hut. From the peak, 1,544 metres above sea level, soak up the pastoral glory of the Hunter Valley on one side and the Barrington wilderness on the other.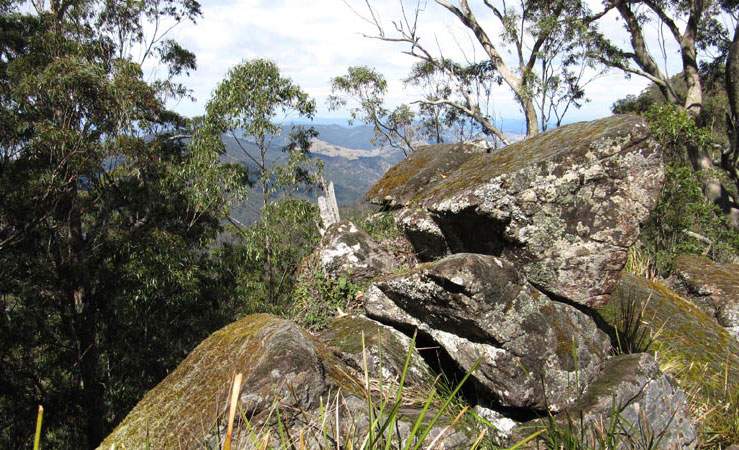 PIERIES PEAK, MOUNT ROYAL NATIONAL PARK
The 1.5-kilometre hike to Pieries Peak makes up for in steepness what it lacks in length. Starting at Youngville camp ground (2156 Putty Road, Bulga), the trail launches straight into action, climbing through patches of snow grass and rainforest. Keep your eyes peeled for lyrebirds, brush turkeys, honeyeaters and wompoo fruit doves. At the top, kick back, enjoying views of the Hunter and Lake Saint Clair.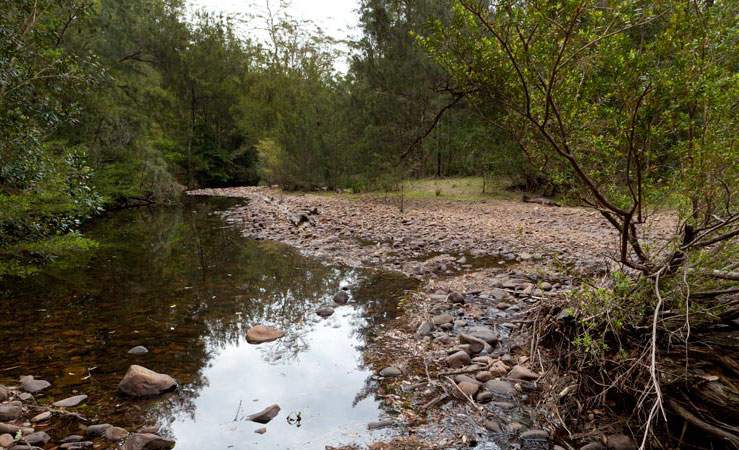 THE CASTLE, THE BUDAWANGS
The Budawangs are three hours' drive from Sydney, so if you can't cut an early start, head down the night before and pitch a tent by the river at Long Gully. Like that Mount Solitary, The Castle hike is a tough nut. Prepare for some rock scrambling and, if heights freak you out, make an appointment with a phobia doctor beforehand. You'll be glad you did — The Castle is hands down one of the best mountain walks in New South Wales, giving you amazing views over Morton National Park, the Byangee Walls and Pigeon House Mountain. It's 11 kilometres return and takes about 10 hours.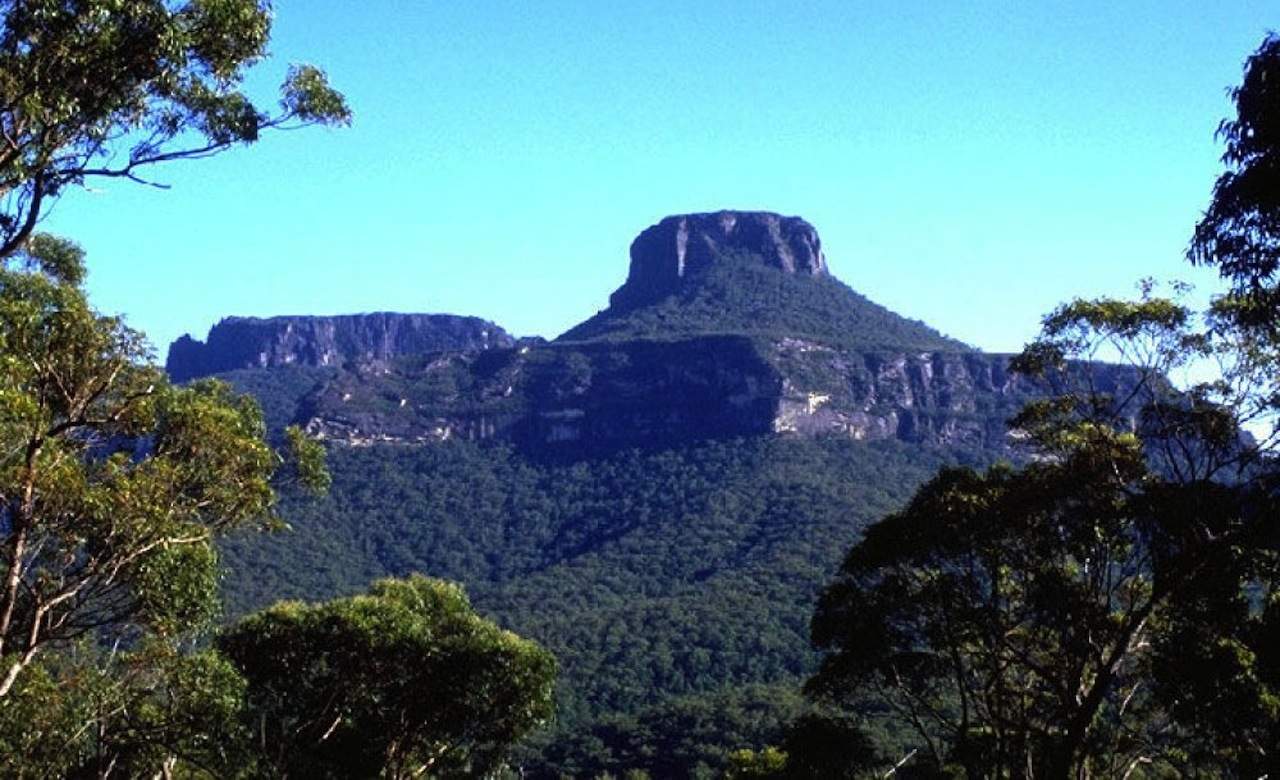 PIGEON HOUSE MOUNTAIN/DIDTHUL, THE BUDAWANGS
Pigeon House/Didthul is an excellent option for pre-The Castle training. The 5-kilometre return walk, which begins at the picnic area off Yardboro Road, takes five hours. All-in-all, it's moderate-going, with some sharp sections and a few short ladders to clamber up at the top. Expect stunning sandstone formations, cliffs, gorges, lyrebirds and a rare tree species known as the Pigeon House Ash eucalypt. Captain Cook gave the mountain its Anglo name in 1770. Its Indigenous name, Didthul, means 'Big Mountain'.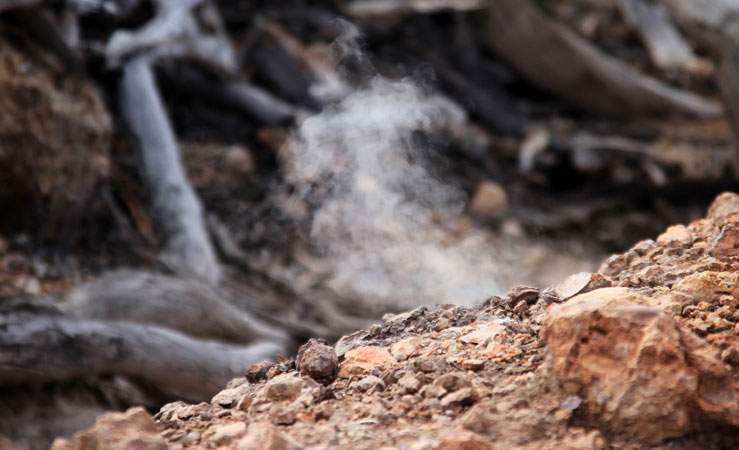 BURNING MOUNTAIN, SCONE
Strictly speaking, Burning Mountain (aka Wingen Mountain), at 520 metres, is more a hill than a mountain, but the 'burning' part is spot on. Thirty metres under the ground, a coal seam has been on fire for around 6,000 years. As far as we know, it's the oldest coal fire in the world. An accessible, 4.5 kilometre loop allows you to explore this phenomenon, checking out its impact on geology, animals and plants — from the smoke billowing out of the ground to the hollow logs that provide ghostly homes to little creatures to the red gums growing along cracks in the earth. Find the Burning Mountain Nature Reserve 20 kilometres north of Scone.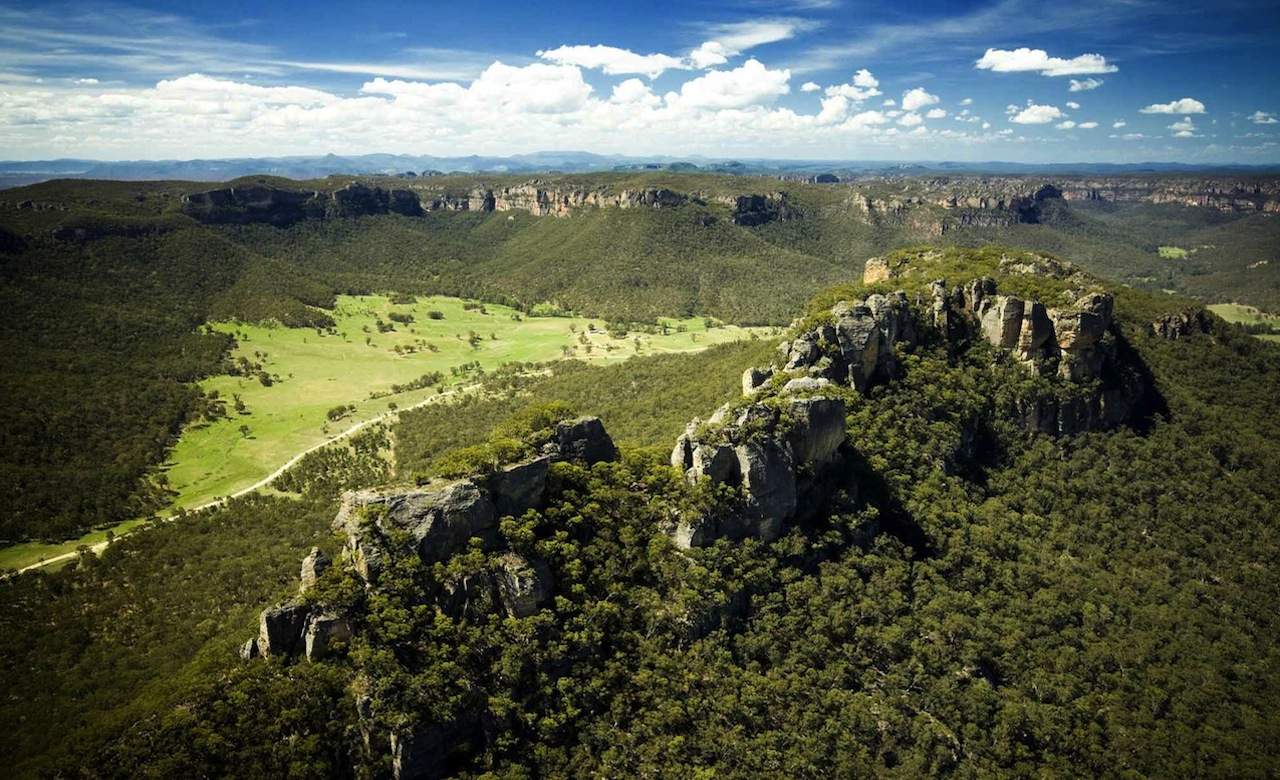 DONKEY MOUNTAIN, WOLGAN VALLEY
Situated in the Gardens of Stone National Park in Wolgan Valley, Donkey Mountain is a mind-blowing series of rock formations. Reaching its summit involves weaving your way through an adventurer's paradise — in and out of canyons, pagodas and caves splashed with rock orchids, ferns and natural vertical gardens. Probably not the mountain of choice for claustrophobes, though.

Top image: Dollar Photo Club. Other images from NSW National Parks and Wildlife Service.
Published on September 11, 2015 by Jasmine Crittenden