TRAVEL & LEISURE
Ten Ways to Get on the Water in Sydney
How to get active — or get a glass of champagne — on Sydney's harbours, rivers and beaches.
Ten Ways to Get on the Water in Sydney
How to get active — or get a glass of champagne — on Sydney's harbours, rivers and beaches.
If there's one thing Sydney has a lot of, it's water. Whether it's the gobsmackingly beautiful harbour, the many rivers snaking their way to the sea from the west or the scores of pristine white sand beaches that stretch along the city's giant coastline, this whole place is full of H2-oh-wow moments. They're basically at every turn. But sometimes heading to Bondi Beach for the umpteenth time just won't cut it. So here are a few ideas to help you get wet, steal some sea spray and cool down creatively.

STAND UP PADDLEBOARDING AT BALMORAL BEACH
There are a heap of places to rent a paddleboard in Sydney, but head northside to the stunning harbour beach of Balmoral to be rewarded with calm waters, beautiful views of the bay and island and several options for top-notch coffee when you've conquered the board. Hit up Balmoral Boatshed on The Esplanade, where you can hire a board and get taught the basics before being sent out on your own. It's $30 for the first hour, with discounted rates for subsequent hours.

GRAB A KAYAK AT ROSE BAY
If you've accidentally skipped arm day at the gym, a session in a kayak at one of Sydney's eastern suburb beaches will help you even things out. The folks at Rose Bay Aquatic Hire will fit you out with a life jacket, paddle and your choice of a one- or two-man kayak for around $25 an hour per person. The lightweight boats are surprisingly easy to manoeuvre and, once you get the hang of it, you'll be able to explore a pretty large section of the bay and harbour. Kayak out to Shark Island (if you buy entry first) or pull up at Milk Beach for a little rest and/or lunch break. They don't require a hefty deposit either — just some photo ID to be left behind as security. And if you're keen for more kayak time, check out our other favourite places to kayak in Sydney.

TAKE A SURFING LESSON AT MAROUBRA
Maroubra is one of the most underrated beaches in Sydney's east. The parking is considerably easier and cheaper than Bondi or Bronte, and the waves are consistently good. It's the perfect spot to try your hand (or feet) on a surfboard. A two-hour beginner's lesson with Let's Go Surfing is only $60 and includes all equipment and instruction. Classes are kept to a maximum of six people too, so you'll get plenty of one-on-one help — and if you want to keep practicing after class, board hire is available for around $20 an hour. And if you can't get to Maroubra, try one of these prime surfing spots for beginners.

HIRE A BOAT AND EXPLORE SYDNEY HARBOUR
You do need a boat license for this one — so if you don't have the paperwork, find a mate who does. It'll be totally worth it — because once you've got control of the boat, you'll have the freedom of exploring all the amazing nooks and crannies of Sydney Harbour. Spend a few hours cruising around the eastern suburbs playing 'which waterfront house would I buy if I won Lotto?', and then head to a secluded inlet like Milk Beach or Chinamans Beach to drop anchor and have a swim. There are a heap of places around Sydney that will rent you a vessel, but we like EastSail at Rushcutters Bay, which is reasonably priced and has a good selection to choose from.

RIDE THE FERRY TO MANLY
This one might not be that exciting for those who do it as part of their commute every day, but it's a classic Sydney experience for a reason. There aren't many views of the harbour city more beautiful than from the deck of a giant yellow (or green) ferry as it glides past the Opera House and under the Harbour Bridge. Pack a picnic and take it to Manly; Little Manly Cove is perfect for a quiet afternoon, otherwise smash some fish and chips on Manly Beach and have a quick dip before jumping on a ferry home. Hot tip: make it a Sunday journey and you'll pay only $2.50 on your Opal card for the entire return trip.

TAKE THE RIVERCAT UP THE PARRAMATTA RIVER
For a unique look at Sydney that you may not have yet considered, jump on a RiverCat and make the trip west without having to deal with traffic, freeways and the endless car yards that line Parramatta Road. The catamaran hits decent speeds on the way, and the journey takes about 45-minutes from Circular Quay. Once you arrive, head into Parramatta's CBD to explore an area that is bustling with great cafes, bars and restaurants. There's even a Gelato Messina. The Village People were right – 'Go West', life is peaceful there.

GET YOUR HEART PUMPING ON A JET BOAT
You might dismiss this as a tourist trap, but the Sydney Harbour jet boat rides are actually pretty fun. You'll hit high speeds, get spun in circles all over the place, and the ratio of splashes to enjoyment is pretty high. Add in the incredible views you'll get of Sydney Harbour and you've got yourself a pretty sweet little ride. Thunder Jet Boat and Harbour Jet are both good options. Book online for better deals.

GET A BIRD'S EYE VIEW FROM A SEA PLANE
Yes, we're moving into seriously luxe, seriously expensive territory here — but if you have the funds, the opportunity to see the city from above is totally worth it. Taking off in a sea plane is unlike anything you'll have ever experienced — it's sort of a cross between a speedboat and a go-kart. But then, all of a sudden you'll lift up and above what is arguably the world's greatest harbour. Go all out and book a fly-and-dine package at Jonah's through Sydney Seaplanes for a harbour tour followed by a fabulous meal and a view of Whale Beach. It's certainly not cheap — but for an anniversary or special occasion, it will be utterly unforgettable.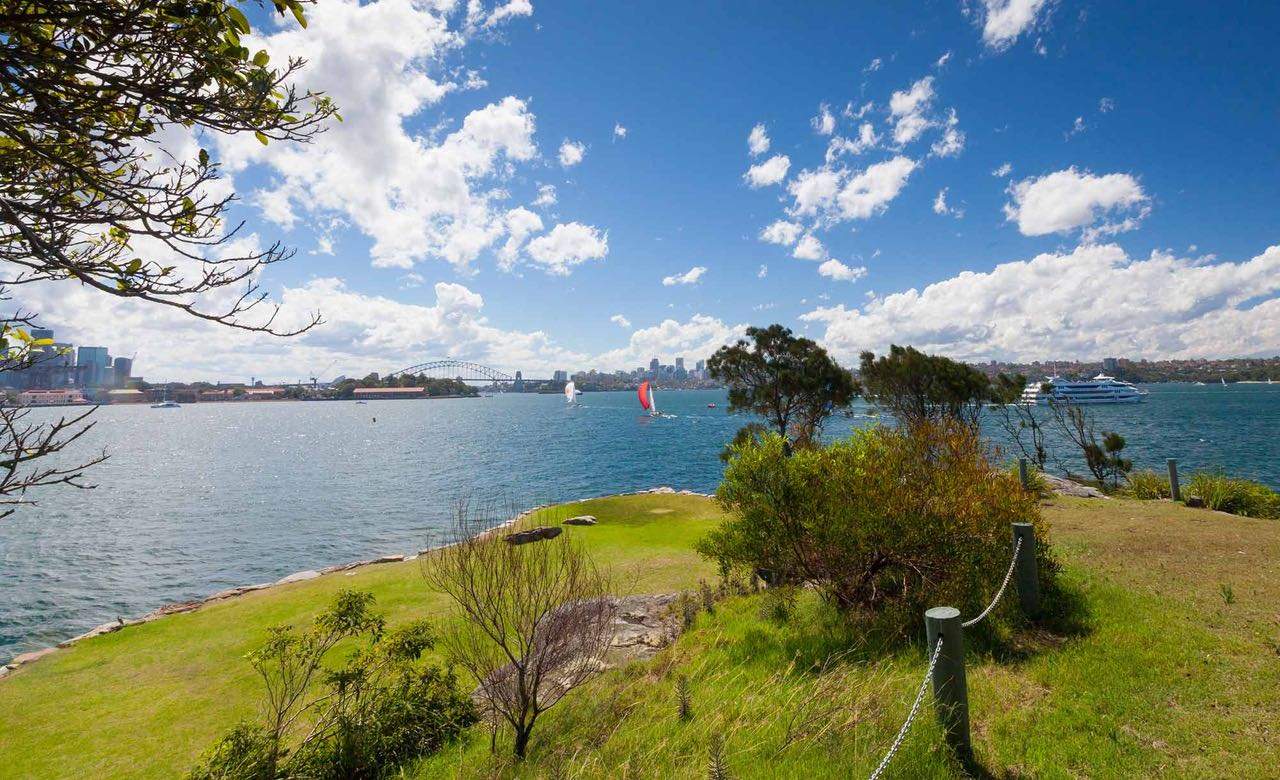 EXPLORE CLARK ISLAND
If it's a picnic with extremely good views of the water you're after, pack your rug and basket and head to one of Sydney's islands and most unique national parks. You can get to Clark Island either by water taxi, private boat or kayak — just note that a $7 landing fee applies. There are gorgeous shaded gazebos dotted about the island, and plenty of places for a swim. You'll just need to book your trip in advance through the NSW National Parks and Wildlife Service.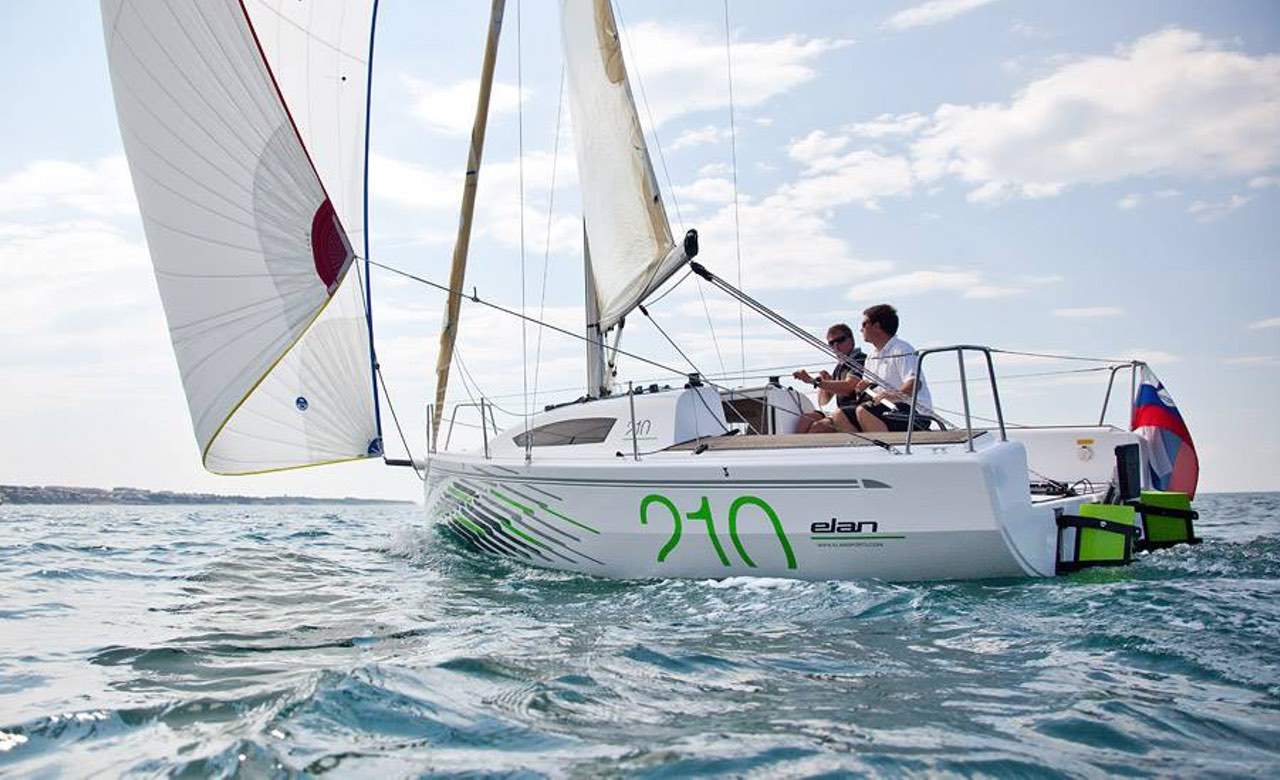 TAKE A SAILING LESSON
Sailing has so many excellent words: Dinghy! Starboard! Ahoy! Use them with confidence after you've felt the sea spray in your face and the wind through your hair. Sydney By Sail offers one-off day cruise sailing trips where they'll show you the ropes (quite literally in this case), or you can sign up for an intensive two-day 'Introduction to Yachting' course that will build you some serious sea legs. They're located right near the Maritime Museum as well, for more #boatspiration.

Top image: Visit St. Pete/Clearwater via Flickr
Published on January 19, 2016 by Bonnie Sutherland