TRAVEL & LEISURE
The Best Ways to Get Out and Enjoy Sydney This Month
Gear up with SPF30+ and broad-brimmed sunhats and squeeze the most out of the last days of summer.
The Best Ways to Get Out and Enjoy Sydney This Month
Gear up with SPF30+ and broad-brimmed sunhats and squeeze the most out of the last days of summer.
---
Gear up with SPF30+ and broad-brimmed sunhats and squeeze the most out of the last days of summer. It can't be time to put actual pants on and face up to the changing seasons. We're already nostalgic for long, lazy afternoons of Redleaf Paddle Pops, pining for balmy cider-fuelled nights outside the Speigeltent, disdainful toward slight jacket-prompting breezes offensively well before sundown.
Never fear, there's still plenty of summer lovin' to have you a blast. We've pulled together a few ideas to help you truly squeeze the last unruly droplets of sticky, sweaty, daylight savings-y goodness out of summer. Just remember to be a total legend and whack on some sunscreen and a hat before you head out; that summer sun ain't goin' nowhere yet and Sydney's UV rays are pretty brutal all the way through autumn too. Check out Pretty Shady for their (free) go-to skin savers and get out there.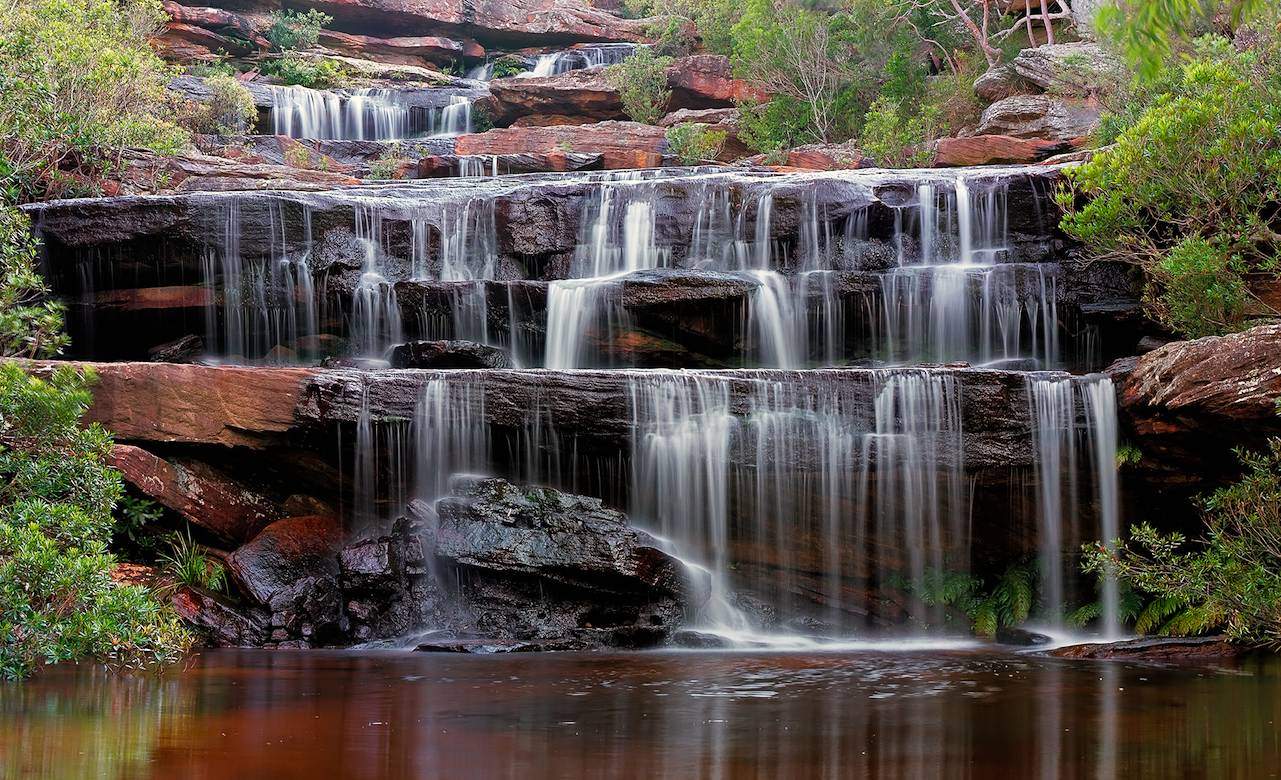 SWIM: WATTAMOLLA
As far as watery outdoor day trips go, Wattamolla has everything — not only a waterfall but a lagoon and a beach to boot. Reaching the 7m high waterfall requires a 50m swim from the lagoon's edge. Some people attempt a shortcut by jumping straight in, but that's actually against National Parks and Wildlife regulations. After a swim, relax in the shade of cabbage tree palms, take a bush walk or spend the rest of the day looking out for sea eagles and oystercatchers. Wattamolla is a 50-minute drive from the Sydney CBD, in the eastern section of the Royal National Park. Just be sure to bring along your ol' friend SPF30+ and your best broad-brimmed hat — the sun can get through those trees alright. Check out Pretty Shady for their (free) go-to skin savers.
Wattamolla has one of the best five waterfalls near Sydney. Check out the rest here.
Royal National Park, Sydney's South Coast.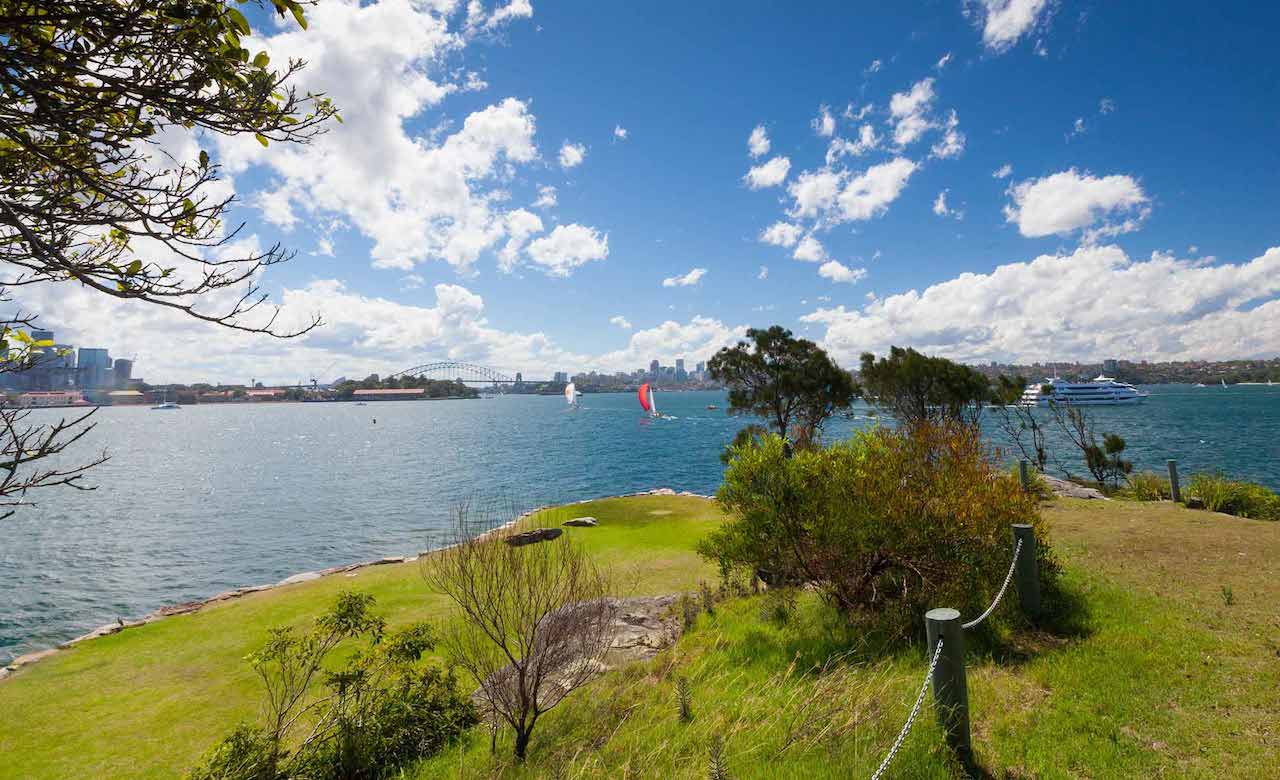 PLAY: CLARK ISLAND
Clark Island boasts the urinal with the best view in the entire city. It's an en plein air affair, carved into the natural rock and facing Darling Point's multi-million dollar mansions. The island's other claims to fame lie in agriculture: it's the only place in the Sydney Basin where rare rainforest tree celery wood grows, and back in the 18th century, it hosted one of the colony's first vegetable gardens. To get there, grab a water taxi, take your own boat or get your paddle power on. Let the Sydney Harbour National Park Information Centre know you're going by calling (02) 9253 0880. Just be careful of that sun. Check out Pretty Shady for free tips.
Check out our Guide to Sydney's Islands here.
Clark Island, Sydney Harbour.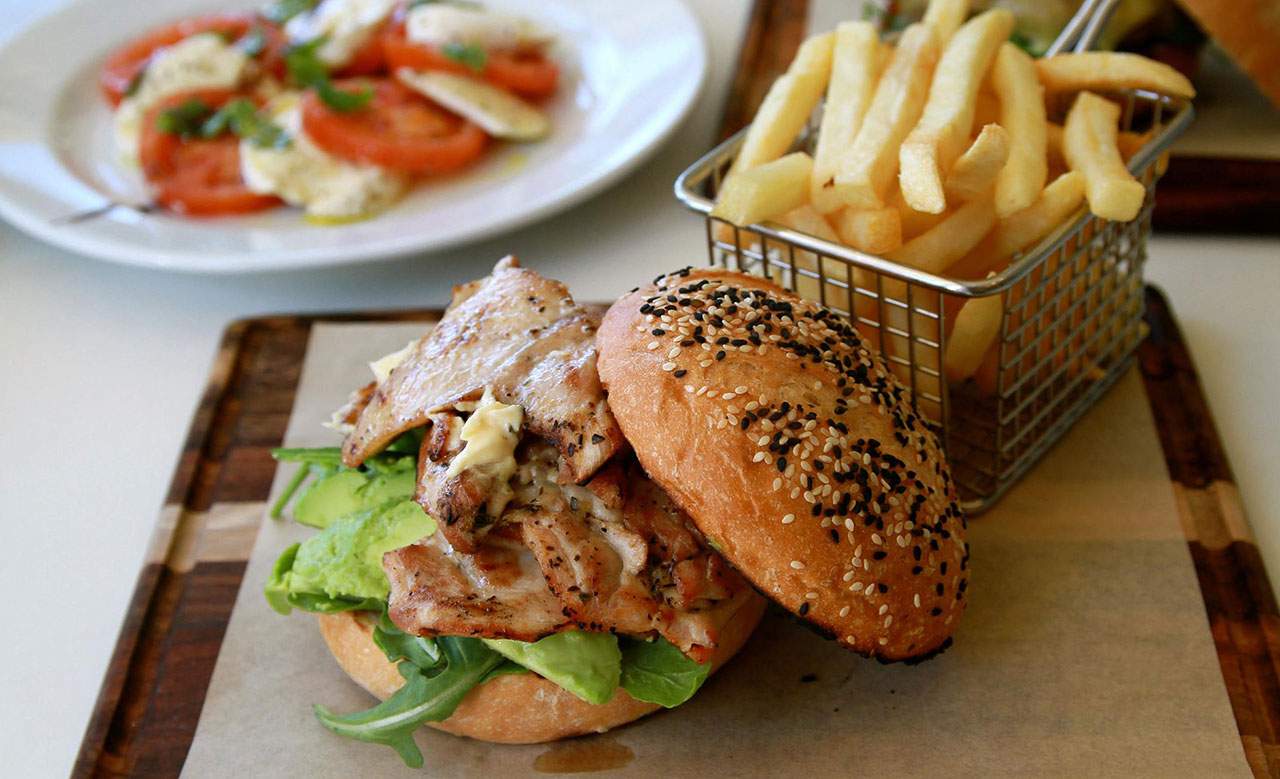 Forget sandy sandwiches. Next time you visit Balmoral Beach, congratulate yourself on your sun-safe prowess and splash out on exquisite Italian fare at Beach House by GPO. Just like the parking, this seaside cafe fills up pretty quickly, but if you don't score a table, the takeaway fish and chips are a shore thing. Formerly Awaba Cafe, this spot was snapped up by Peter Petroulas, adding to his GPO collection, which includes Prime and Intermezzo. Retaining its nonplussed charm, the contemporary interior features an open shopfront, making the most of sea breezes and waterfront views. Patrons are welcomed in with sandy towels and dripping hair and offered a comfortable spot to enjoy a civilised lunch and a glass of prosecco.
Read our full review here.
67 The Esplanade, Balmoral.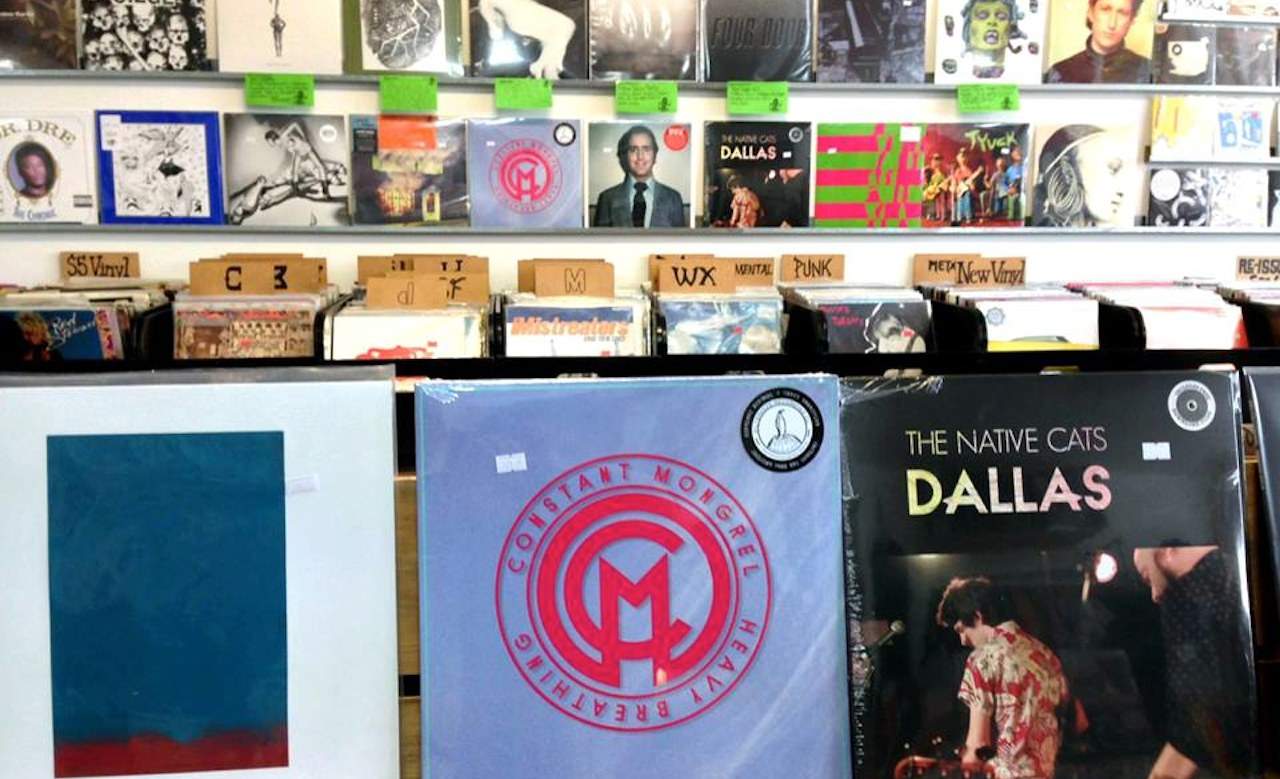 Let the team at Repressed Records push the perfect summer LP into your hands. If you've got a loved one who's losing all their funds supporting the local Sydney music scene and buying the latest LP from the newest punk/alt act, feed the habit and direct them toward Newtown's Repressed Records. The team at Repressed are champions of Australian independent music and always have something amazing in stock they can't wait to get you listening to — plus, if you're having a summer barbecue and need the perfect soundtrack, they can supply more than 'Run to Paradise' on repeat.
356 King Street, Newtown.
Check out Pretty Shady for more summer tips and ideas on how to beat that dastardly sun at its own game.
By the Concrete Playground team.
Published on February 06, 2015 by Shannon Connellan