TRAVEL & LEISURE
Nine Ways to Live Like a Parisian This Summer
Do as the French do — eat croissants and fromage, play petanque, step out for an alfresco supper and live like summer never ends.
Nine Ways to Live Like a Parisian This Summer
Do as the French do — eat croissants and fromage, play petanque, step out for an alfresco supper and live like summer never ends.
in partnership with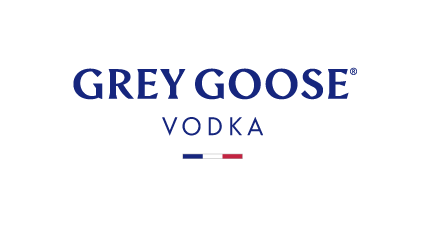 Francophiles know there's something inherently romantic about the Parisian lifestyle, shown to us Aussies through countless rom-coms and years of Instagram pics of proposals by the Eiffel Tower. Everyone knows at least one person who has spent their winter months chasing the European sun, coming home with tales of wandering the streets of Paris looking for the perfect croissant and weekenders in the French countryside.
Alas, it's not that time of year right now and you're (presumably) not in that part of the world either. Thankfully, there are plenty of ways to embrace the French lifestyle and make the most of the spectacular Australian summer in your own backyard. We've partnered with French vodka Grey Goose, to show you how to live like a Parisian in your own city this summer.

START THE DAY WITH CROISSANTS
Of course, one of the best things about being in Paris is strolling down to a market in the morning and carefully selecting a fresh croissant made from an old family recipe. The flaky, buttery treats are perfect for an easy brekkie on the go before a day of sightseeing or shopping, or perched in a window table with an espresso accompaniment. Thankfully, we've got some truly talented pastry chefs down in this part of the world, too. In Melbourne, you'll find internationally renowned croissants at Lune in Fitzroy and on Collins Street in the CBD; head to Flour and Stone in Woolloomooloo for some of Sydney's best pastries; while in Brisbane you can find scrumptious croissants all around town at Le Bon Choix.

SIGN UP FOR A FRENCH LANGUAGE CLASS
Parlez-vous francais? Non? True Parisians won't speak English if they don't have to, so why not sign up for a French language class this summer (or as your 2020 goal) and become a worldly bilingual? Alliance Francais — a network of not-for-profit organisations aimed at promoting French language and culture — has chapters in all capital cities and major regional hubs, which all run a bunch of different courses that will have you speaking like a Parisian in no time. If nightmares of your high school language classes still haunt you, it'll be comforting to know that Alliance Francais' classes are small and casual, and they run a variety of social events and workshops, such as Melbourne's weekly Vin and Fromage night.

GRAB LUNCH FROM A FROMAGERIE
Cheese, but make it fancy. Surry Hills' Formaggi Ocello has Sydneysiders covered, with the cheese specialist stocking more than 200 varieties, from French classics to lesser-known imports, plus everything you need for a truly impressive cheese board. Pop in any time for a nibble and a tipple, sign up for one its monthly cheese and wine tasting nights or stop by from 4pm for an aperitif, where you get a free cheese tasting plate with your glass of wine. In Melbourne, La Parisienne Pates is a French deli that has been specialising in traditional smallgoods for more than 20 years. At its Carlton and South Yarra cafes, you'll find rare cheeses that you'd struggle to find elsewhere in Australia, plus gourmet charcuterie delicacies and French pastries made the old-fashioned way. Up in Brisbane, market favourite turned Morningside store Le Fromage Yard will help make all your cheese dreams come true.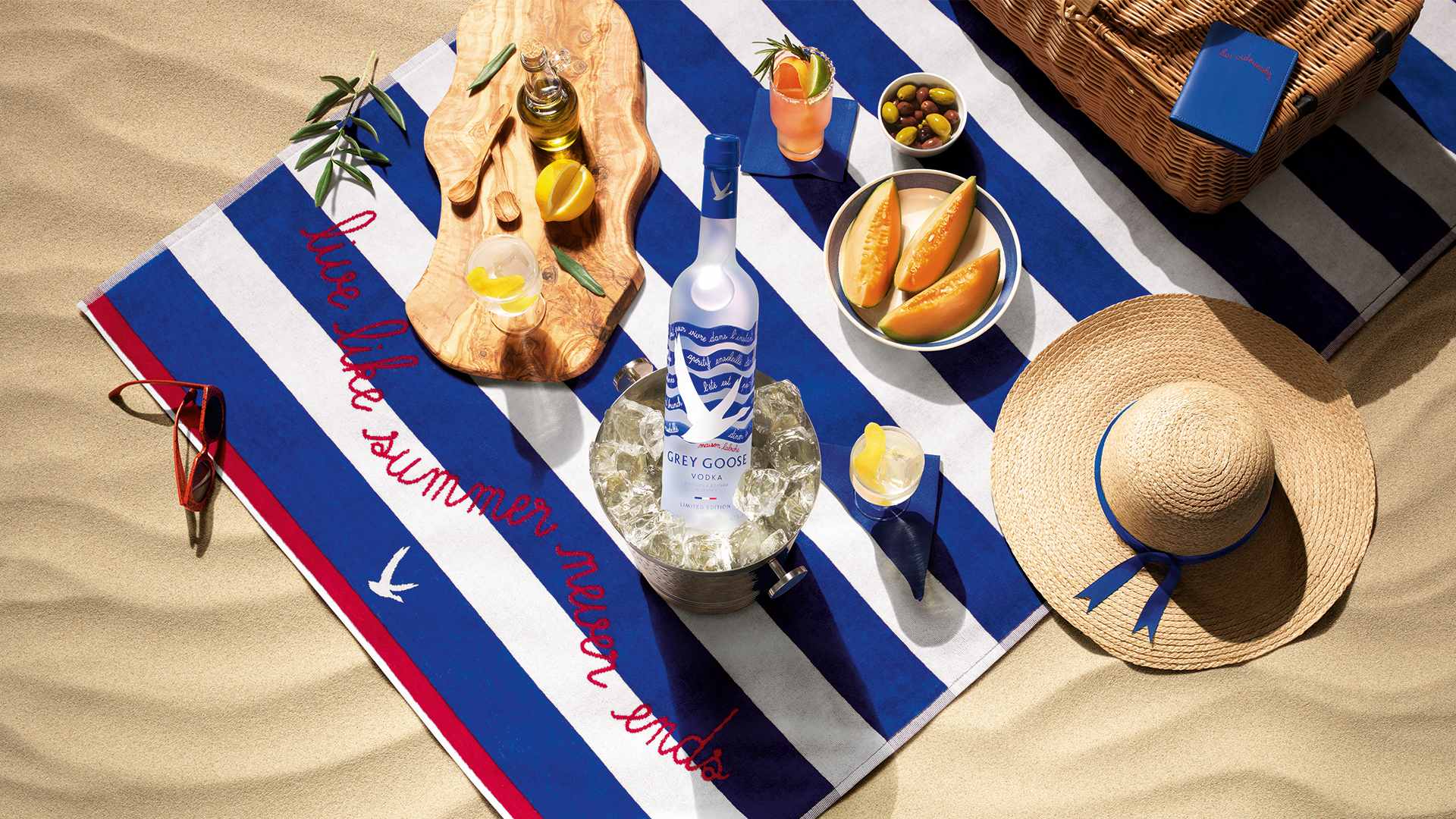 TAKE YOUR GREY GOOSE X MAISON LABICHE TOWEL TO THE BEACH
In honour of the small celebrations we have in the summer, such as catching up with friends, and making the most of the outdoors, Grey Goose and French fashion label Maison Labiche have extended their annual Riviera collaboration into a collection of fashion and travel pieces to help you live in the moment this summer. There's also a limited-edition French Riviera-themed bottle of Grey Goose that you can buy. Our pick is the Maison Labiche beach towel. Take it to the beach or a park and (if permitted — check your local council websites) make a batched Grey Goose cocktail for a boozy afternoon in the sun.

LISTEN TO THE LINEUP FOR SO FRENCHY SO CHIC
There's nothing like a good soundtrack to get you in a particular mood, so cue up some French vibes by the stellar artists taking the stage at the upcoming So Frenchy So Chic festival in Melbourne and Sydney. Say hello to disco-electronica queen Corine, who channels the glamour artists of the Parisian nightclub scene of the 70s and 80s with an erotic spin that is all her own; bow down to French pop royalty Lou Doillon (the daughter of actor Jane Birkin and director Jacques Doillon) and her 2019 album Soliloquy; celebrate new wave cover band Nouvelle Vague's 15th year as a group; and fall in love with the soulful voice of Senegal-born French troubadour Tété.

CHALLENGE YOUR MATES TO A GAME OF PETANQUE
Make the most of a warm summer day with a little friendly competition and embrace petanque like you're holidaying in Provence. If you're wondering what the difference is between petanque and other boules games like bocce, it's all in the name. Derived from an old expression, pes tancats, meaning 'feet planted' — petanque is for the truly lazy, as you keep your feet firmly on the ground. The St Kilda Petanque Club welcomes curious visitors at its weekly social gathering on Fridays at 5pm. In Sydney, the Boules Artistes Petanque Club hosts weekly social games in Kirribilli and Coogee, while the Brisbane Petanque Club welcomes novices at Kalinga Park. Or you can borrow Nan's boules set and hit the local park or beach and make it up as you go along.

PICK UP A MAISON BALZAC CANDLE FOR A SENSORY THROWBACK
French-born and Sydney-based Elise Pioch had the right idea when she created Maison Balzac — she wanted to develop a product that would take her right back to her childhood. Short of creating a time machine, she achieved that goal with her range of candles, or "signature objects that evoke olfactory memories or experiences". You can pick up one of her luxurious candles — with scents inspired by mornings in the Mediterranean, long summer days on the beach, roses from Pioch's grandmother's garden and spiritual havens in the villages of France — from Incu in Melbourne, Sydney and Brisbane.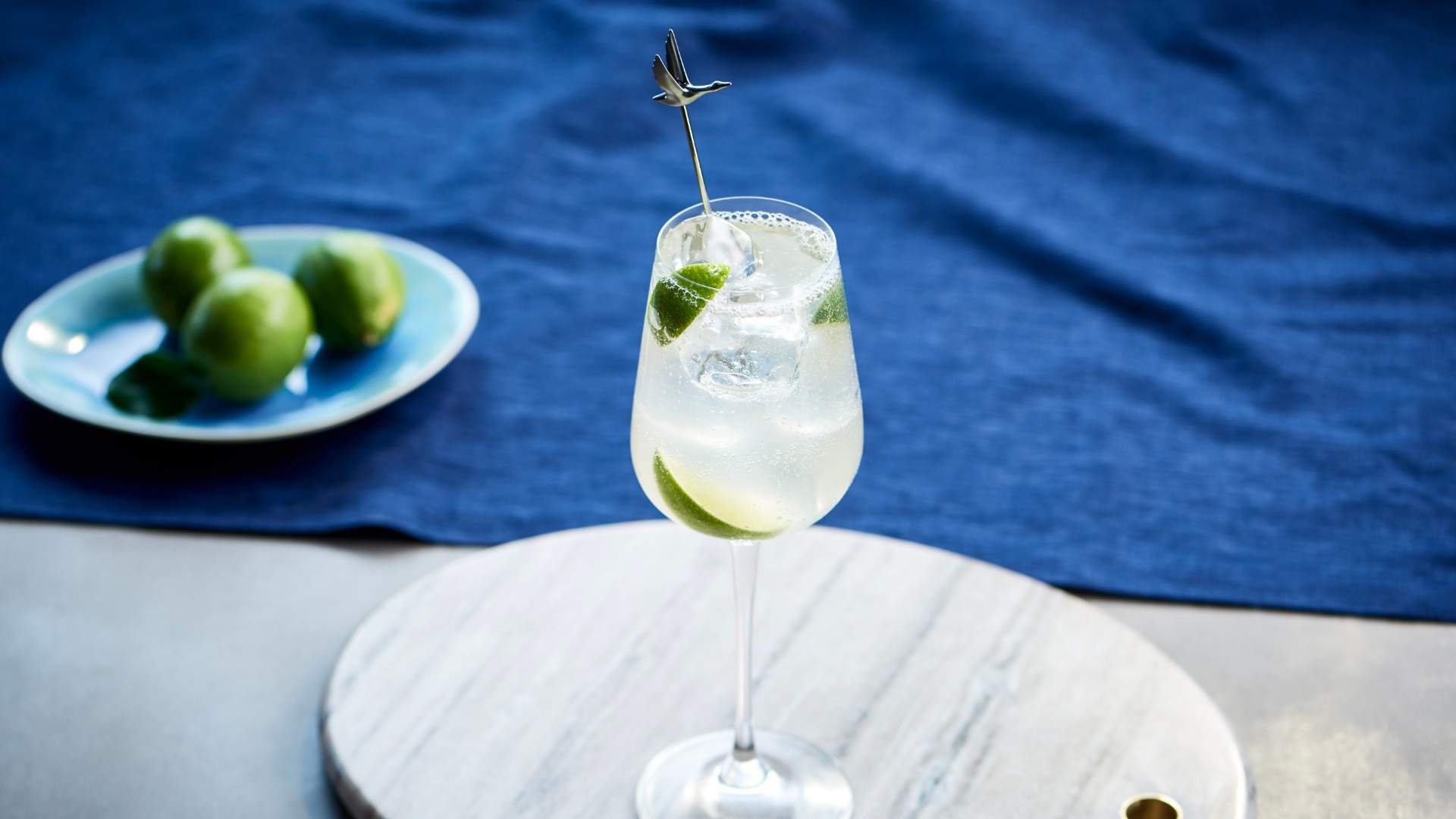 MAKE YOURSELF A LE GRAND FIZZ
To really make it feel like you're on holiday, you need a cocktail. Level up your beverage game with something ice cold with a refreshing taste, and just a little more sophisticated than your usual savvy b. Thankfully, you don't need to go out and buy a full bartending kit and a heap of ingredients. All you need for the Le Grand Fizz (find the recipe, and others, here) is Grey Goose vodka, elderflower liqueur, fresh limes and soda water.

TREAT YOURSELF TO A NIGHT OUT AT A FRENCH RESTAURANT
Relive (or imagine) long afternoons that stretch into evenings, sipping wine and luxuriating over supper at a French bistro. There are plenty of spots around Australia serving authentic French food with all the trimmings — perfect for living like a Parisian on a night out this summer. Enjoy yellowfin tuna crudo at Felix or steak frites at Kittyhawk in Sydney, have oysters on the terrace at Entrecote or beetroot gazpacho Philippe in Melbourne, and sample the saucisson brioche at Montrachet or mille-feuille aux escargots at La Cache a Vin in Brisbane.

Upgrade your summer by choosing premium vodka Grey Goose. Each bottle is distilled in France, and the high quality vodka has a 100-percent traceable production process, from crop to cork. 
Published on December 05, 2019 by Leisha Kapor