NSW Will Ease Restrictions Again on October 18 But the Regional Travel Ban Will Remain in Place
New South Wales will hit the 80-percent double-vaccinated mark over the weekend — and, after these upcoming changes, will also loosen even more rules on November 1.
Another vaccination milestone, another loosening of COVID-19 rules: that's becoming a Monday tradition in New South Wales. The Greater Sydney region just came out of lockdown this week, on Monday, October 11, after the state hit the 70-percent double-vaccinated mark — and now, with the 80-percent double-jabbed threshold set to be reached in the coming days, more rules will ease across NSW on Monday, October 18.
All those restrictions you've been abiding by for the past few days? Yes, they're about to change. And while NSW has an existing roadmap for easing back to the pandemic version of normality, the new requirements that'll kick in at the 80-percent double-vaxxed mark have also been given a tweak, with regional travel from Greater Sydney pushed back until Monday, November 1.
"Tomorrow we will probably hit 80-percent double-dose. We have set out a roadmap that from Monday will provide a removal of a number of restrictions put in place. We have only been able to do this because of the significant efforts of the people across New South Wales have made in getting us to this point," said NSW Premier Dominic Perrottet at a press conference today, Friday, October 15.
"We have made a decision today — and I know for many it will be unpopular, but as Premier I believe it is the right decision — and that is to defer regional travel from Greater Sydney until November 1," the Premier continued. "The reason we have made that decision is based on vaccination rates in front of us. If you look at where a percentage of LGAs have reached that 80-percent double-dose here in Sydney, that is where regional New South Wales will be on November 1."
Media release: reopening roadmap update. #NSWPol #auspol2021 pic.twitter.com/mKbxdO0W53

— Dom Perrottet (@Dom_Perrottet) October 14, 2021
Accordingly, when Monday, October 18 arrives, at-home gatherings can have up to 20 double-vaccinated people in attendance (not including people under 12, who aren't counted as visitors), while outdoor gatherings can go up to 50 double-vaccinated folks.
Also, weddings and funerals won't have attendee caps if everyone is double-vaccinated, but the density limit of one person per four-square-metres inside and and one person per two-square-metres outdoors will apply. Also, at both types of events — and in all hospitality venues other than nightclubs, eating and drinking while standing will be permitted both indoors and outdoors.
Speaking of nightclubs, they can reopen for double-jabbed patrons, but only with seated drinking — and dancing won't be allowed.
At other entertainment venues, up to 3000 double-vaccinated people can attend outdoor events that are both ticketed — or 200 double-vaxxed attendees if the event isn't ticketed or seated. Also, community sport returns for double-jabbed folks.
Personal services stores, such as hairdressers and beauty salons, can keep serving double-jabbed customers but with a density limit of one person per four-square-metres — and no customer limit.
Also, in offices, masks will no longer be required.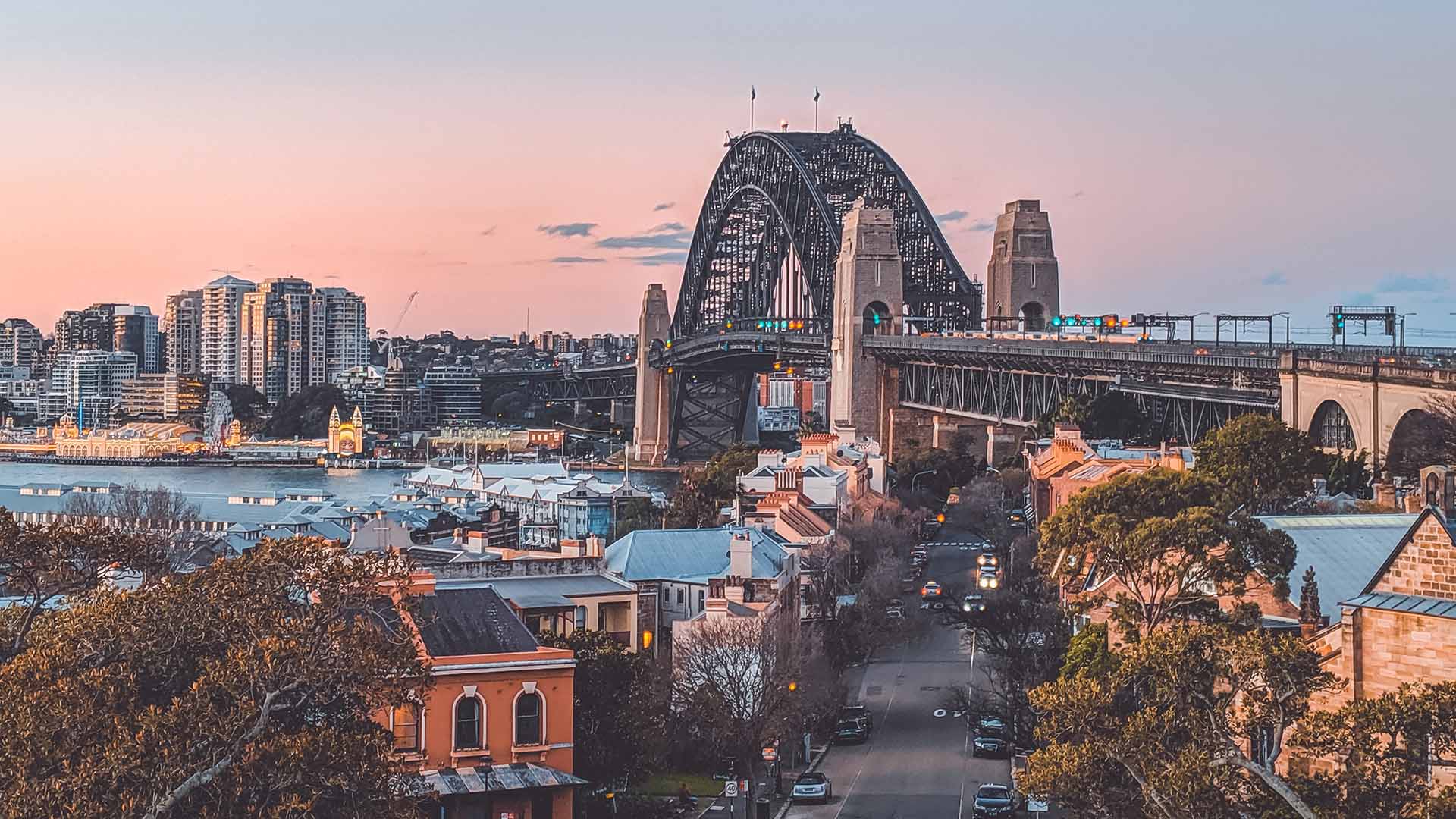 The Premier also advised that as well as allowing regional travel throughout NSW from Monday, November 1, a few other changes will become effective on that date. That's when there'll no longer be caps on bookings at hospitality venues, for starters. Also, the quarantine requirement will also be dropped for double-vaxxed overseas arrivals. So, that's when NSW will open back up for international travellers.
From there, the other eased conditions already outlined in the existing roadmap are still set to kick in on Wednesday, December 1.
Today's announcement comes as revealed that 399 new COVID-19 cases were recorded in the 24 hours to 8pm on Thursday, October 14.
For more information about New South Wales' reopening roadmap,  head to the NSW Government website. For more information about the status of COVID-19 in NSW, head to the NSW Health website.
Top image: Opera Kitchen, courtesy of Sydney Opera House.
Published on October 15, 2021 by Sarah Ward