Seven Incredible Ways to Reconnect With the Great Outdoors on Phillip Island
From private penguin parades to jet boating and nature trails, Phillip Island is filled with outdoor adventures aplenty.
in partnership with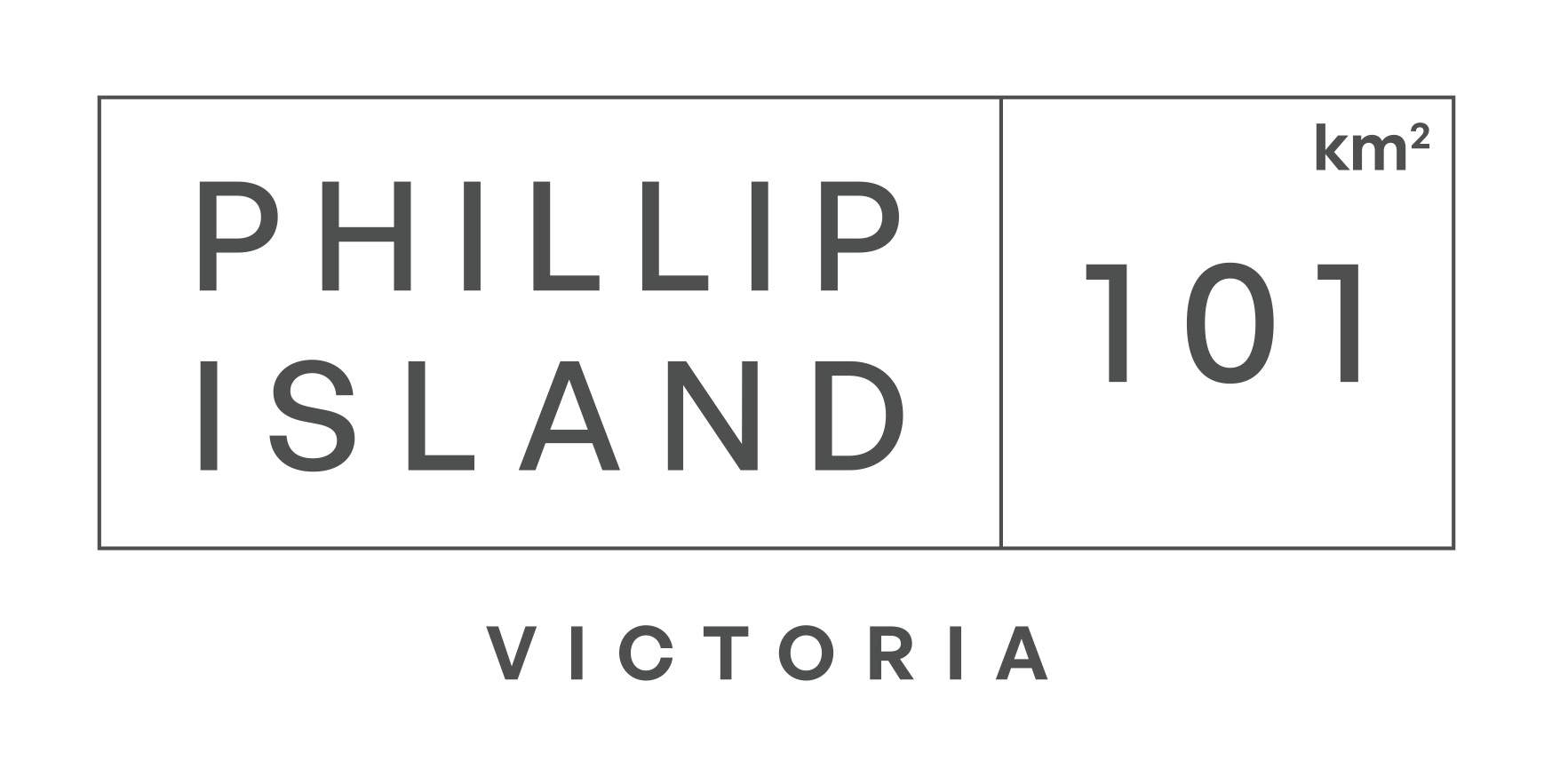 If the idea of breathtaking coastal views, unique wildlife and outdoor adventures sounds good to you, it might be time to add Phillip Island to the top of your list.
Considering the array of seaside adventures, scenic hikes and world-renowned wildlife encounters the island is home to, it's hard to believe it's less than a two-hour drive from the bright lights of Melbourne. Yet this outdoorsy wonderland is ready and waiting to help you reconnect with nature — especially now that the warmer months have arrived.
Set aside a weekend — or tell the boss you're not feeling so great — to take a trip to Phillip Island with your best pals. Experiencing these awe-inspiring outdoor adventures will ensure you feel fully rejuvenated when you get home. Because we could all do with a system reboot after spending a long winter hiding indoors.
Read on for a collection of unbeatable activities that you and your mates have to try out.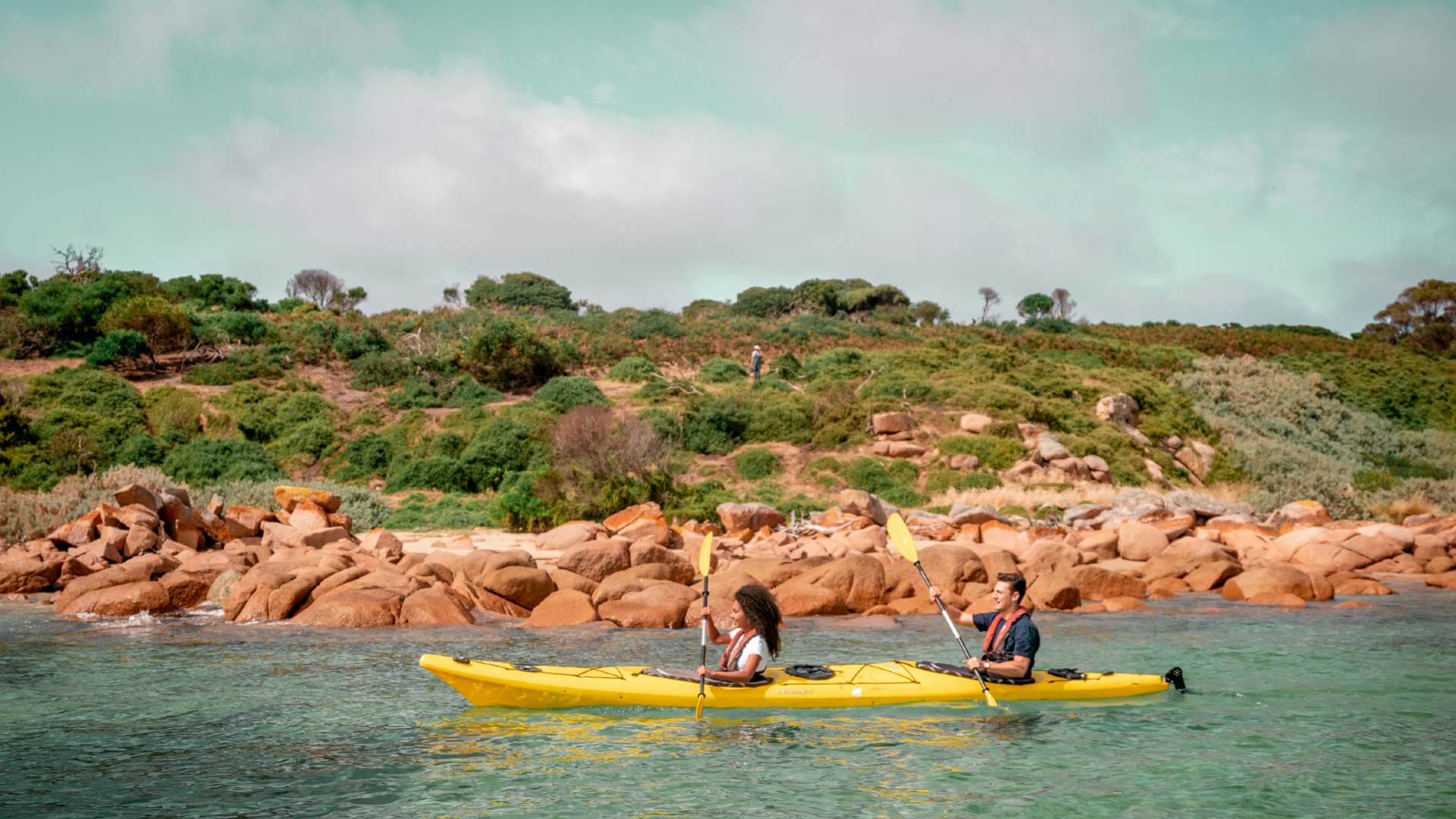 GO KAYAKING AROUND CAPE WOOLAMI
Make the most of Cape Woolamai's incredible coastal scenery by linking up with Pioneer Kayaking for an offshore adventure. Across a three-hour guided journey, you'll paddle beneath rugged cliffs to get an up-close glimpse of the sheer pink granite rock that hugs the coastline. Plus, you'll uncover mind-blowing caves hidden within the crag.
This fascinating voyage also includes stops at some of Phillip Island's most secluded beaches. With shorter tours also available to destinations like Rhyll Inlet, Churchill Island and Cowes foreshore, there's no better introduction to the island's coastal delights.

SET OUT SEAL SIGHTING
Set two kilometres southwest of Phillip Island, the aptly named Seal Rocks is home to more than 25,000 fur seals, making it one of Australia's largest colonies. If you're keen to meet these playful creatures, the experts at Phillip Island Seal Cruise offer a two-hour journey to this veritable marine haven.
Thanks to a complimentary morning or afternoon tea and a well-stocked bar on board, heading out for an adventure among the waves is a glorious idea. Although the breeding season from October to December is when the seals are most active, it's possible to get up close all year round.

FEED YOUR NEED FOR SPEED
Phillip Island isn't just about serene wildlife encounters. Add an adrenaline-pumping activity to your itinerary with a 30-minute Thundercat boat ride from Ocean Adventures. Led by Captain Risky (yes, really), you'll admire several impressive coastal spots while getting the inside word on some local secrets as you whip along the coastline.
Phillip Island also features a selection of world-class scuba diving spots, accessible only by boat. The Guided Sea Scooter Tour is perfect for beginners, as you'll join up with a PADI-qualified instructor to master snorkelling basics. Plus, you'll learn how to handle the sea scooter like the best of them.

HIT THE TRAILS FOR INCREDIBLE SCENERY AND PICTURESQUE VIEWS
If you're worried about your sea legs, tackling one of Phillip Island's captivating hikes delivers an equally thrilling experience. The Cape Woolamai Circuit traverses from the island's southern tip to its highest point. Although the full distance combines three walks, ranging from four to seven kilometres, completing a single section is a stellar option. No need to push yourself too hard —you're on a holiday, after all.
The Pyramid Rock Walk is another top out-and-back hike, stretching from the cliffs overlooking the Bass Strait to the sweeping views along Berrys Beach. For something shorter, The Nobbies Walk is takes you along the stunning southern coastline. Here, you'll navigate scenic boardwalks and even get the chance to spot a whale or two during winter.

PEEP THE PENGUINS AT A PRIVATE BEACH
Don't miss your chance to meet Phillip Island's most famous residents when attempting to reconnect with nature. With around 32,000 little penguins calling the shoreline home, there's a great selection of eco-friendly tours that ensure your experience with the famous Penguin Parade is one to remember.
Perhaps the most extraordinary is the Ultimate Adventure Tour. Here, you head out to a remote beachfront (equipped with night vision scopes) to see what the penguins get up to after dark. Plus, you'll receive live commentary via a personal headset from the resident experts, ensuring you learn precisely what makes this event so exciting.

TEST YOUR BALANCE ATOP THE SEA
The beaches of Phillip Island are incredible, with their many surf breaks considered some of the best in Australia. The team at Island Surfboards offers group and private lessons, including boards and wetsuits, to level up your skills and help you catch the waves of your dreams.
Stand-up paddle boarding is also perfect for those seeking a less intense beachfront activity. You can rent all the gear at Island's Cowes and Smiths Beach stores. However, the waters around Phillip Island can get pretty choppy, so remember to always surf and swim at a patrolled beach.

CRUISE THE COASTLINE ON TWO WHEELS
Spanning around ten kilometres from end to end, Phillip Island is easily explored on two wheels. Rather than bringing your own, hop on a Super Cruzer electric bike. Featuring ultra-powerful pedal assist and a seven-speed gear system, these zippy bikes make exploring the island's relatively flat countryside a breeze.
With two pickup points available in Cowes, you can set off in any direction to see the sights. Whether you want to check out the Rhyll Inlet State Wildlife Reserve or even trek across the bridge to San Remo, these comfortable e-bikes have more than enough oomph to make your two-wheel adventure fly by.
Keen to explore Phillip Island? For more information and to start planning your trip, visit the website.
Concrete Playground Trips
Book unique getaways and adventures dreamed up by our editors