TRAVEL & LEISURE
Seven Spots Where You Can Catch Epic Vivid Views Without the Crowds (and on Any Budget)
Catch glittering views from atop a ferris wheel, at a harbourside secret garden or at one of Sydney's finest diners.
Seven Spots Where You Can Catch Epic Vivid Views Without the Crowds (and on Any Budget)
Catch glittering views from atop a ferris wheel, at a harbourside secret garden or at one of Sydney's finest diners.
---
in partnership with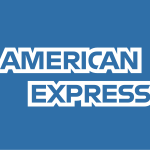 Just as the cold starts to set in, Vivid comes to light up Sydney, enticing us to stay out of hibernation for just a little longer. This year, the festival is bigger and brighter than ever with a jam-packed lineup of gigs, parties, art installations, talks and, of course, all the pretty lights.
Attracting a bevy of tourists and locals alike, Vivid's ever-growing popularity means ever-growing crowds to navigate. Never fear though, with the help of our friends at American Express, we've put together a cheat sheet on how to see some key sights without battling the hordes. Plus, we've made it friendly for all — from penny pinchers to high rollers and everyone in between.
Whether you're after a cheap and cheerful twilight picnic in a harbourside park or an extravagant night of feasting at one of Sydney's finest, we've tracked down the best spots to catch some Vivid views sans crowds, no matter your budget.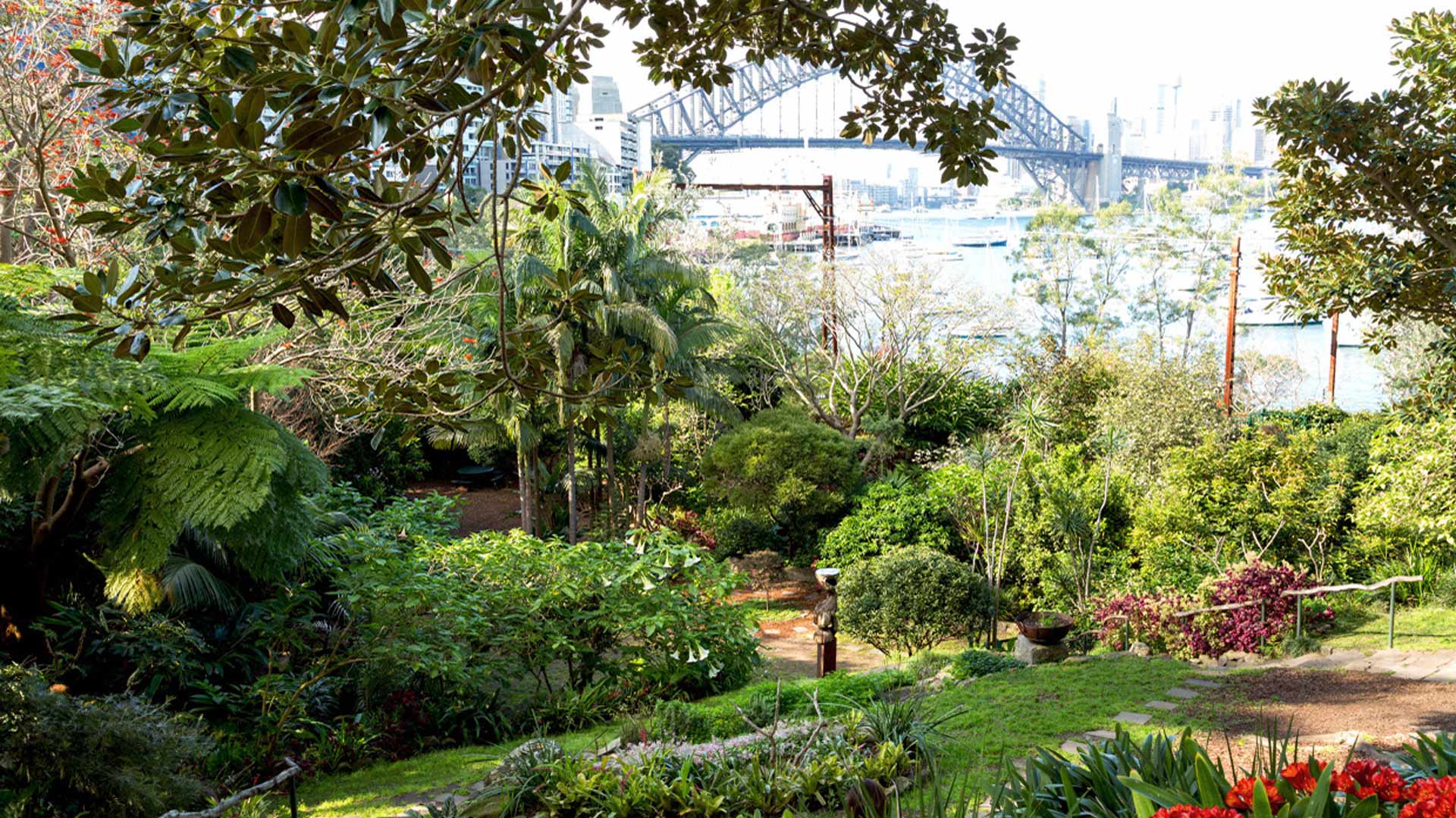 FREE: LAVENDER BAY
Want to sip a glass of red in a fairy garden for grown-ups while soaking in Vivid from afar? Too niche? Not in Lavender Bay. Head to Wendy's Secret Garden to picnic in the dark while Sydney Harbour lights up the night. Sure, it may be a bit chilly, but the vista of the harbour and the bridge is well worth it. Besides, it's the perfect opportunity to bring a blanket and get cosy with that special someone. If FernGully vibes aren't your thing though, Lavender Bay Parklands has some more spots with stellar Vivid views and elbow room to boot, including Clark, Watt and Quibaree parks. There's plenty of grass for all; just be sure to pack a jumper.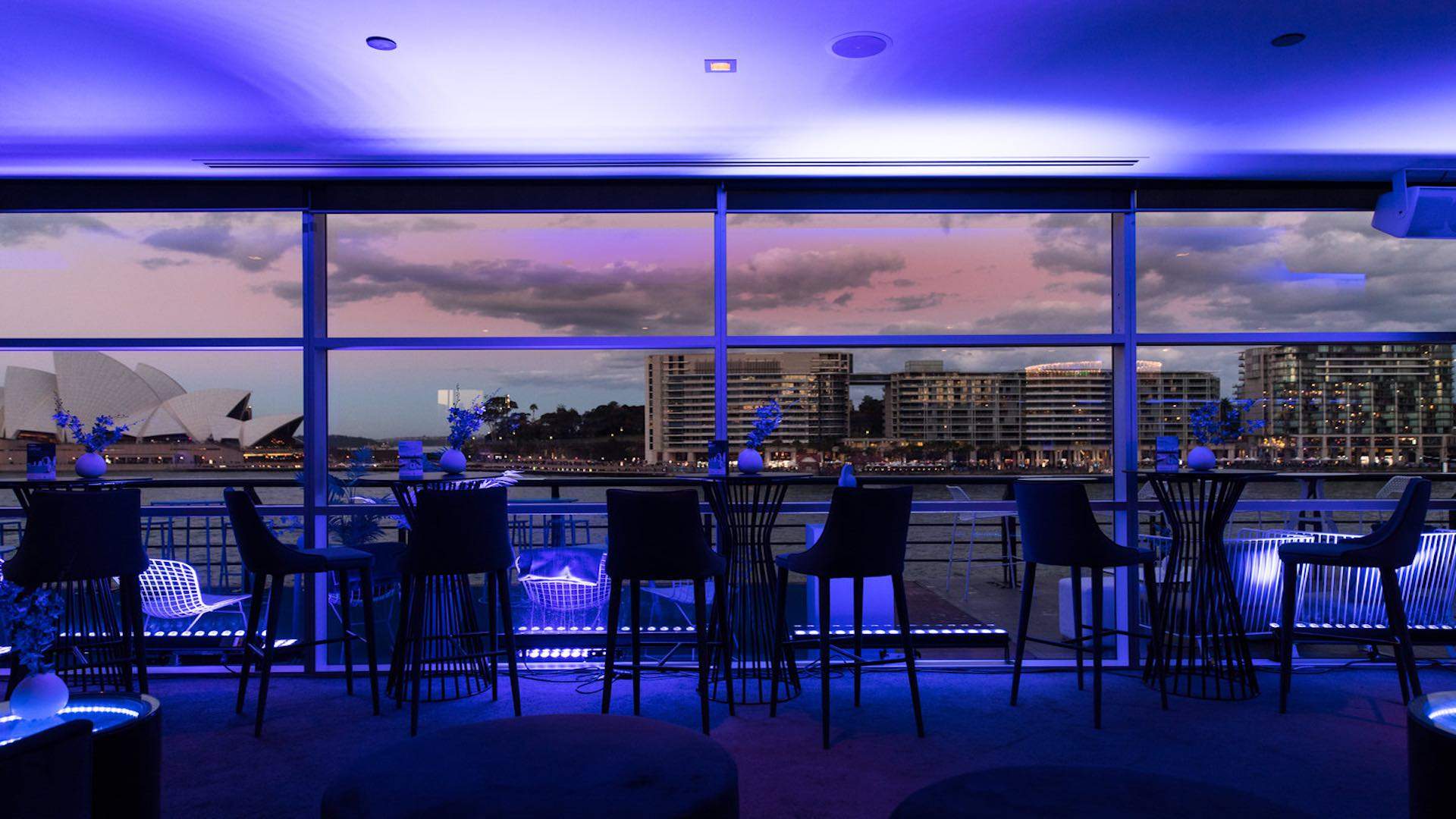 FREE ENTRY: AMERICAN EXPRESS VIVID LOUNGE
Sometimes all the Vivid hubbub in Circular Quay can be a bit too much. If you still want to enjoy the heart of the festival without dealing with the masses, head to this rooftop. American Express has set up a Vivid Lounge throughout Vivid where you can lounge about, drink in hand, and take in all the surrounding lights. You don't even need an American Express card to get in — just register for access here. Sitting atop the Overseas Passenger Terminal, the lounge has access to unparalleled views, including a perfectly framed Opera House.

UNDER $30: TARONGA ZOO
Tap into your childlike wonder at Taronga Zoo, where 300 large-scale animal light sculptures sit alongside all the real furry critters that live there. Not only will you get to roam around the zoo after dark here, but you'll also get to take in some spectacular views across Sydney Harbour. Plus, Taronga's Lights for the Wild is supported by American Express, meaning if you already have an Amex Card, you'll receive ten percent off tickets (otherwise priced at $26.95) and a complimentary Sky Pass for the zoo's cable car. Take in the city skyline before you and the glowing, colourful animals around you; this is one of the best spots to avoid that Circular Quay scrum.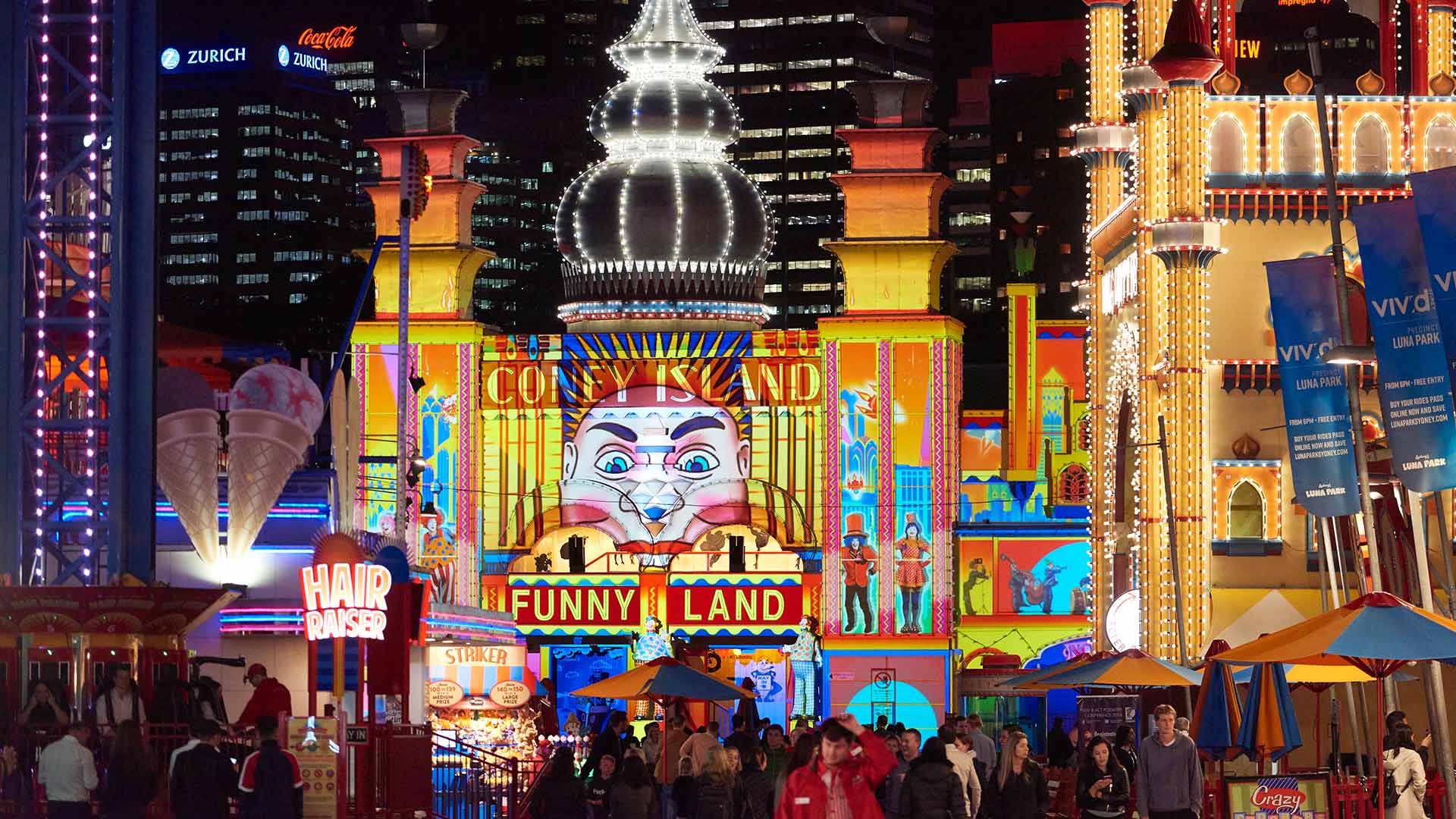 UNDER $40: LUNA PARK
Back for a second year, the Luna Park precinct has heaps of over-the-bridge Vivid activations, plus harbour views aplenty. Thousands of LED lights have been strung across the ferris wheel and thrill ride Volaré, but the best views in the house are from atop the glittering wheel. Snag a $37 twilight saver ticket and you'll get unlimited rides (and views). As you wander around, keep an eye out for street performers twirling and whirling about in illuminated costumes, too. If all the fun gets you hungry, the park's waterfront Mediterranean-inspired restaurant Altum has sweeping views of the lights on the Sydney Harbour Bridge, Sydney Opera House and Circular Quay.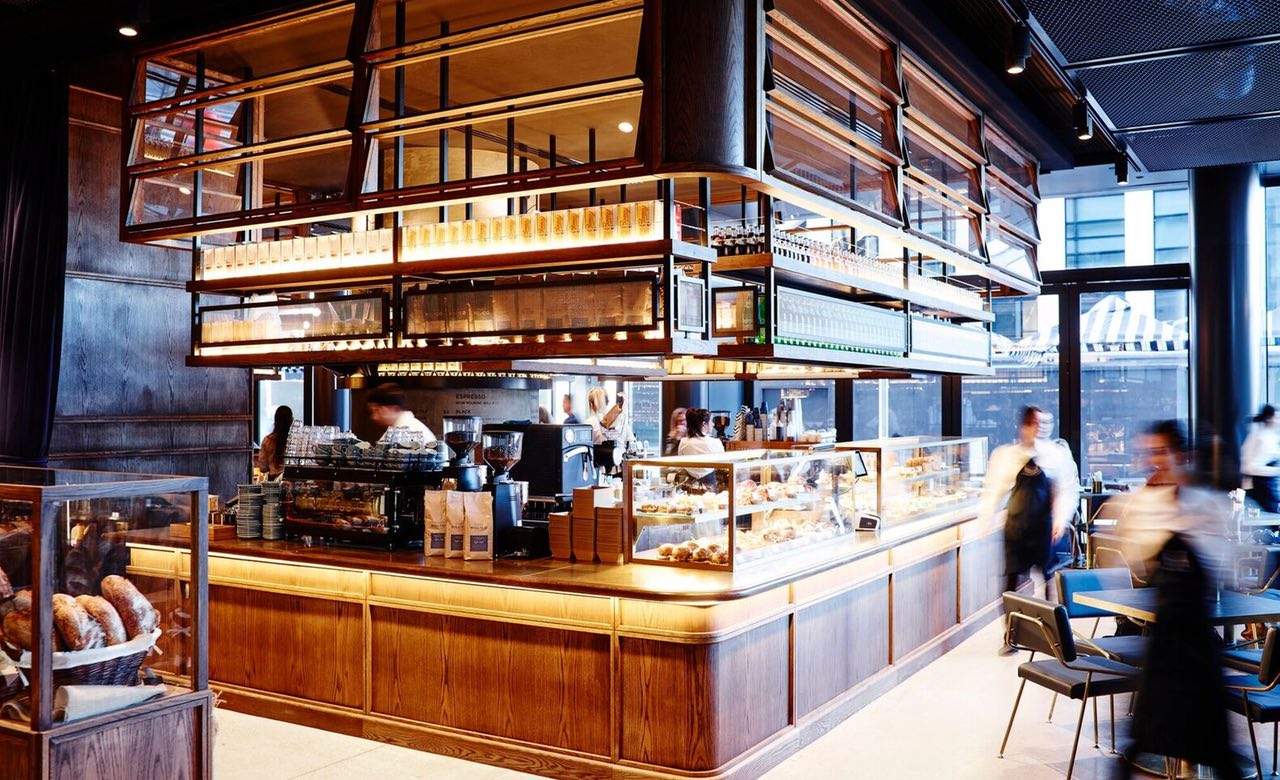 UNDER $100: BEL & BRIO
It may not be the main event, but Barangaroo is still hosting quite the spectacle, transforming into a glowing winter wonderland — a Winter Camp to be exact. The installation has taken over Exchange Place with a glowing six-metre-tall puppet called Marri Dyin — a spirit who portrays the important influence of First Nations women. Sit with Marri Dyin by a fire and share in the practice of hunting and gathering before stopping into Bel & Brio for a feed and tipple. Fuel up on European-inspired share plates to prep for the Vivid Light Walk crowds. Or you could opt to settle in for a while, away from the light-seeking hordes, and order the $78 banquet share menu.

OVER $100: ON THE WATER
Crossing the seas seems a pretty extreme move just to leave the masses behind, but sometimes it's necessary — and highly rewarding. With Sydney Habour as Vivid's playground, there's nowhere quite like being on the water to take it all in. While catching a ferry provides such views, you won't be the only one with this bright idea. If you want a primo view without fighting your way to the best seat, get a bunch of mates together, book a private boat and scoot around the harbour, catching Vivid at every angle. For a blow-you-out-of-the-water experience (with prices to match), Sensational Sydney Cruises offers exclusive boat hire — with canapes, an open bar and unrivalled harbour views — at $2000 for up to 16 people (that's just $125 per person if you can round up 15 friends). If you're after something a bit lighter on the wallet though, Captain Cook Cruises, Australian Cruise Group and Tribal Warrior Cruises are good options if you don't mind a bigger (shared) boatload.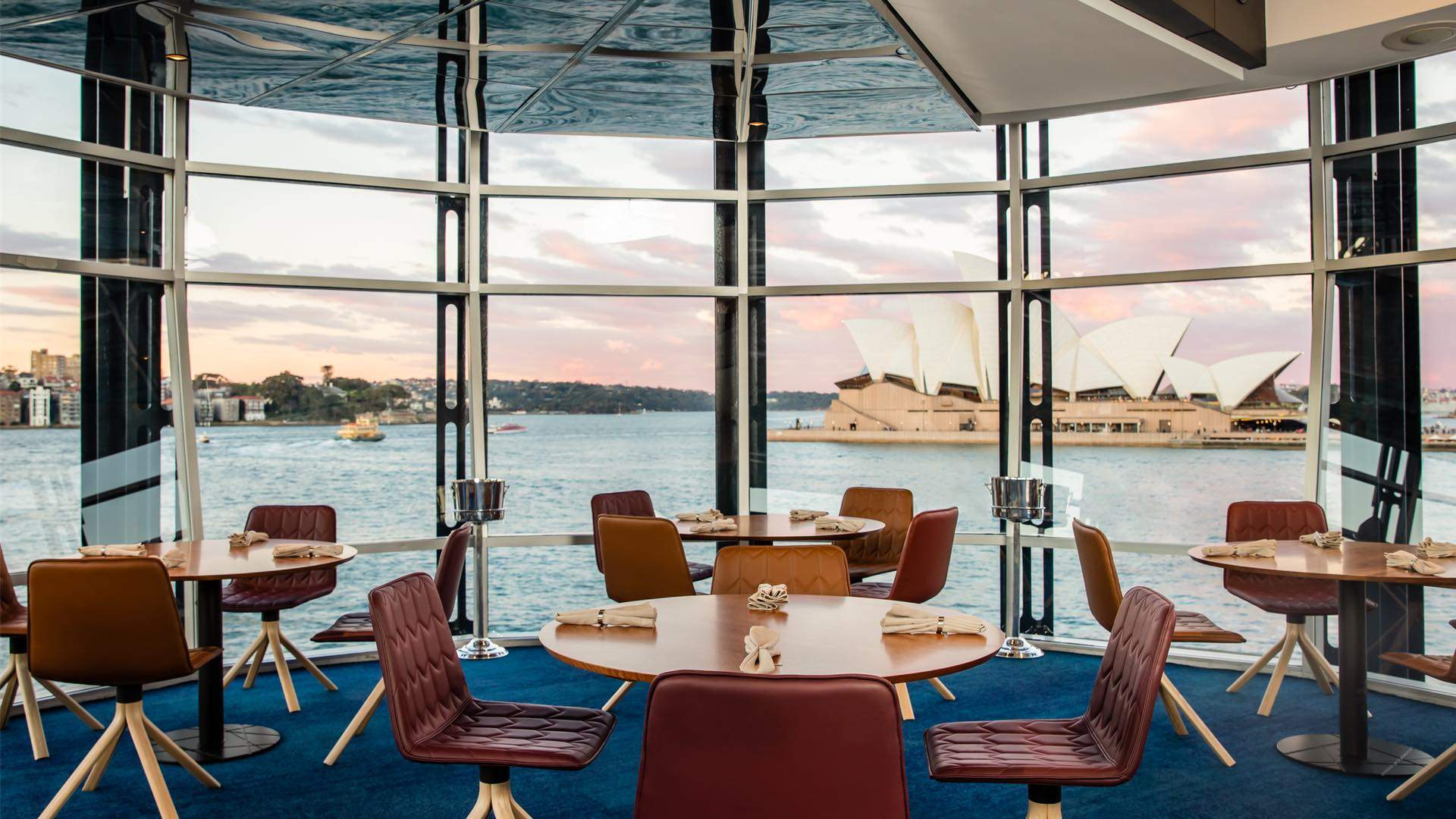 OVER $200: QUAY
After a hefty renovation last year, Quay's dining room now faces both the Opera House and the Harbour Bridge and only seats 80 — meaning the most epic of Vivid views and just an intimate number of people to share them with. The Sydney fine diner has been an institution since opening back in 2001 and continues to be one of Australia's most celebrated restaurants, with famed chef Peter Gilmore at its helm. With the new facelift, Quay is a hard one to beat when it comes to dining out during Vivid (or any time of year, really). The ten-course tasting menu ($275) best showcases Gilmore's passion for rare and beautiful ingredients and, although it will set you back a pretty penny, it's one of the finest feasts in town. Even more so with all the Vivid theatre as a backdrop.

When you need a break from the crowds but not the lights this Vivid season, American Express has your back. Gain access to the American Express Vivid Lounge — even if you don't yet have an American Express card. All you have to do is sign-up here.
Top image: Courtesy of Destination NSW.
Published on May 27, 2019 by Cordelia Williamson