Taronga Zoo Has Just Welcomed Five African Lion Cubs and It's Live-Streaming Them 24/7
For the first time in more than 18 years, lion cubs have been born at Taronga Zoo Sydney — and you can spend your day watching them.
Sydney's Taronga Zoo hasn't been humming with crowds over the past three months, given that it's been closed during the city's ongoing lockdown. It'll be roaring a little louder in its lion enclosure from now on, though. Back on Thursday, August 12, the zoo welcomed five African lion cubs — three females and two males — and this quintet of cuteness actually marks the first lion cubs to be born at the venue in more than 18 years.
These little balls of fluff were born to experienced mum Maya and first-time dad Ato, and they've grown from weighing around 1.5 kilograms at birth to hitting the scales at between five and six kilograms now. As they've been growing, Taronga's staff have been keeping an eye on them via the zoo's CCTV cameras. And, if that sounds like a great way to spend your own day, you can now join them via a new 24/7 live-stream.
Taronga already lets you fill your time staring at capybaras, seals, meerkats, otters, sumatran tigers, lions and elephants, all without leaving your home, thanks to its online TV channel. All those animals are all well and good. They're great, and they're very easy to spend too much time staring at, actually. But, because we all grew up watching The Lion King, we all have an extra fondness for lion cubs.
The zoo's cub cam is doing things a little differently, however. This time, you'll need to make a tax-deductible donation of $7 to access the all-day camera footage. Your cash will then help support Taronga, its ongoing research and conservation programs, and its work to save African lions — and if you're able to, you can donate more if you like.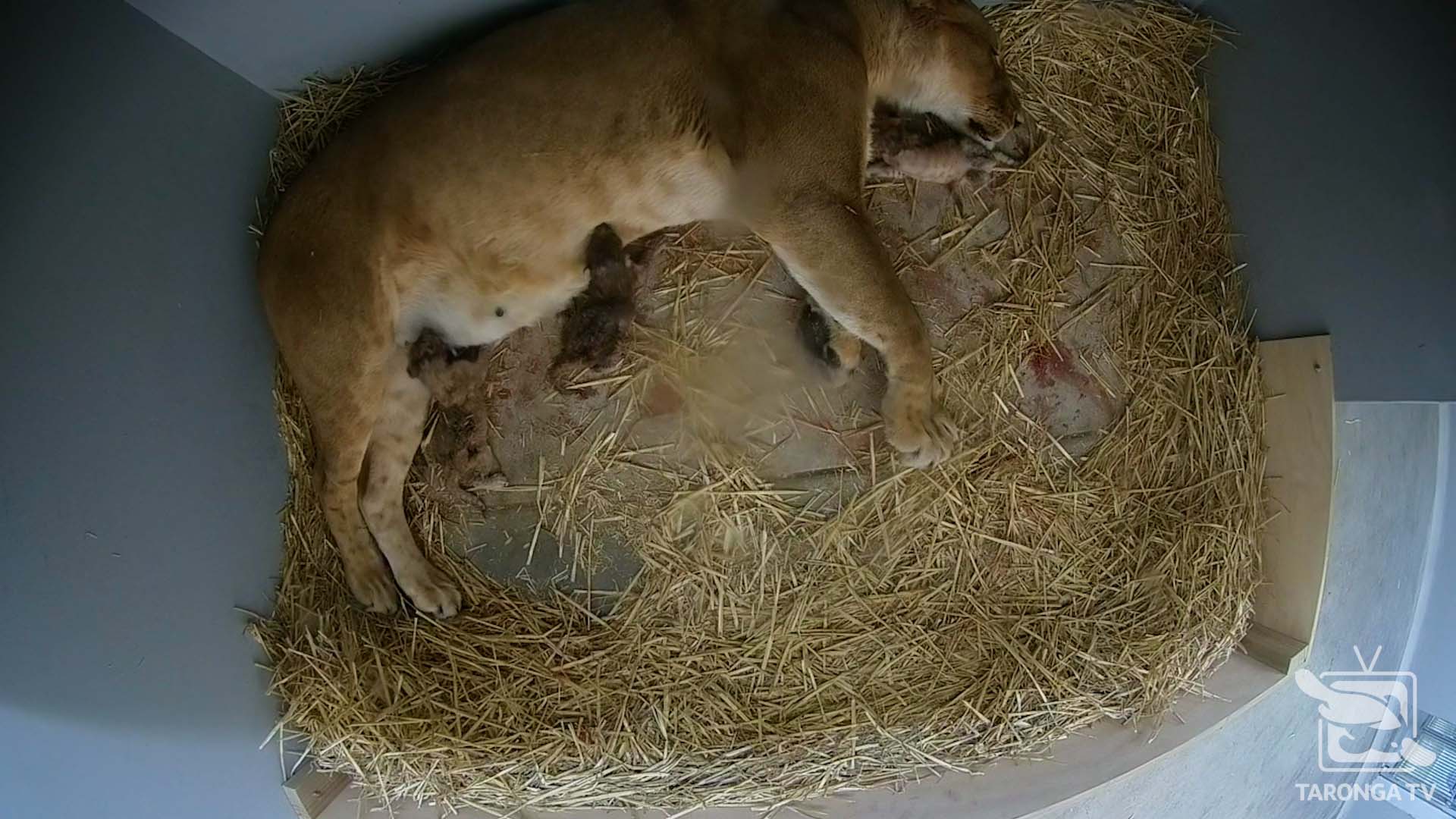 There's your background viewing sorted. Popping the stream on in the background while you work from home suits these kinds of feeds, in fact, because sometimes the critters in the spotlight aren't in view. Or, in this case, those cubs like to sleep between 12–20 hours per day.
Taronga Zoo Sydney and Taronga Western Plains Zoo Dubbo started their online streams in 2020, and they're back now for obvious reasons. Taronga is also releasing regular videos across its Facebook, Instagram and YouTube channels, and making keeper talks and other clips available online as well.
To subscribe to Taronga Zoo's cub cam, head to the zoo's website. To check out Taronga TV, head to the channel's website — or keep an eye on its videos on its Facebook, Instagram and YouTube pages.
Introducing Concrete Playground Trips
Book unique getaways and adventures dreamed up by our editors