TRAVEL & LEISURE
Ten Melbourne Hot Spots for Visitors Who Want to Explore More
Your ticket to cutting-edge cuisine, culture and cocktails in the Victorian capital.
in partnership with

It's hard to get a true snapshot of a place you're holidaying in when you don't know a resident who can show you around. It can take years to truly get to know a place, and while tourist spots are the obvious starting point, they can also leave you wanting to dig deeper.
We've teamed up with Pullman Hotels and Resorts to bring you a guide to Melbourne's less obvious but obviously fabulous experiences. It's not exactly a local's guide, because visitors are not exactly locals and we all want to treat ourselves while on vacay. But it is a round-up of the best of the best art, food and fun found in Melbourne. And as Melbourne has a lot to offer in the way of premium coffee, tasty treats and good times, this was no easy feat.
Putting our heads together with Pullman Melbourne Albert Park's chief concierge, Rhett Constantine (a man who's been giving out recommendations for two decades), we've curated a list of must-dos that will leave you wanting more of Melbourne. Whether you're into cuisine, culture or cocktails, you'll find your perfect day out right here.
Check out the rest of our Explore More content series to hone your itinerary for some of Australia's best holiday destinations.
FOOD & DRINK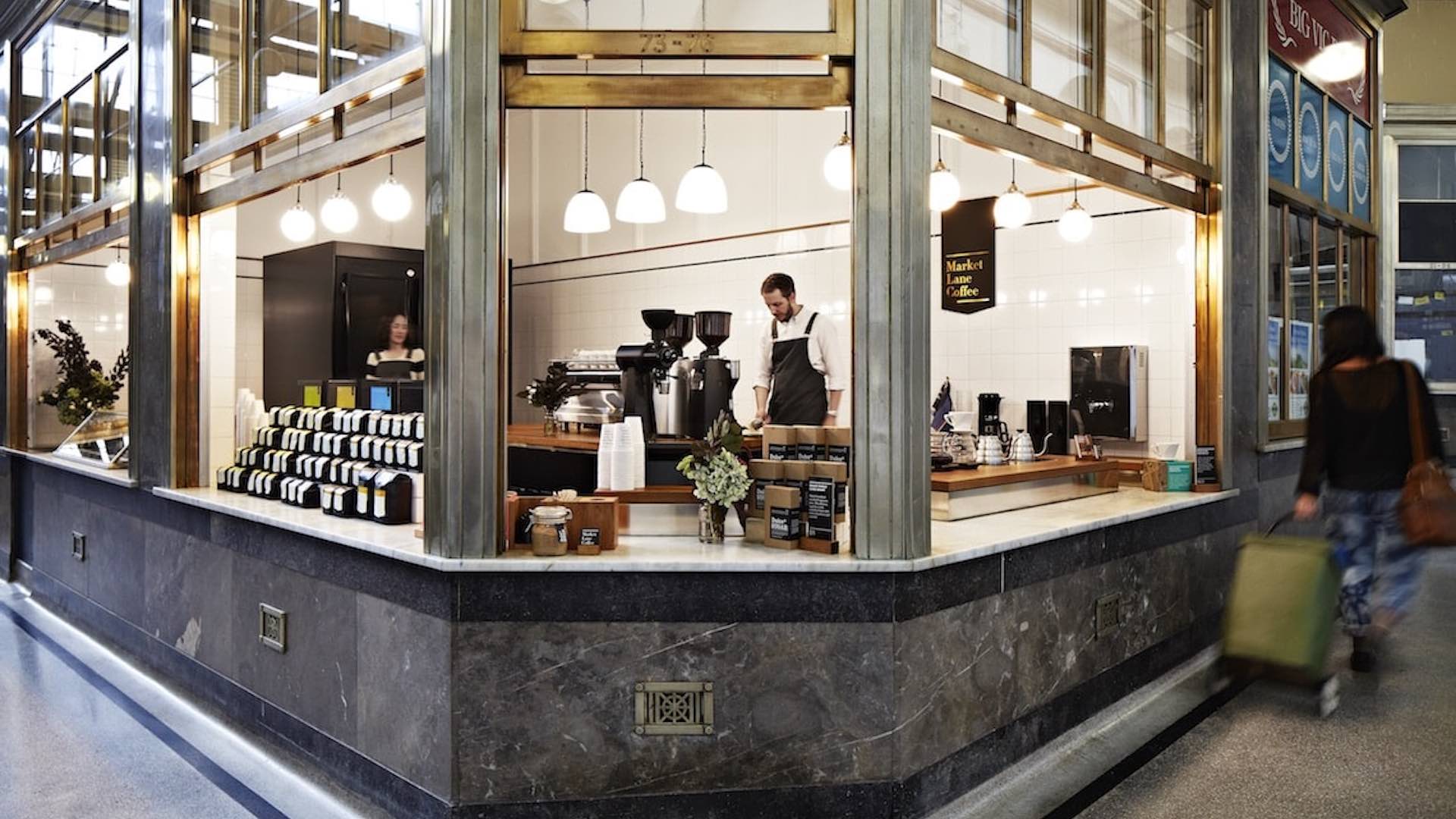 MARKET LANE COFFEE AND QUEEN VICTORIA MARKETS
Melbourne is a city that runs on coffee. It is a pillar of the economy as both a primary export and a productivity booster, and as a result, we've perfected it. And among some of the world's best coffee establishments is the king: Market Lane. The cute and efficient little operation has a few cafes in the city and inner-northern suburbs, but we recommend heading to their stall at the Queen Vic market. Pair your impeccable brew with something from their endless supply of varied baked goods.
Don't miss: On Saturdays, have your coffee with a handful of doughnuts from the American Doughnut van. Some clichés make sense and coffee and doughnuts is one of 'em.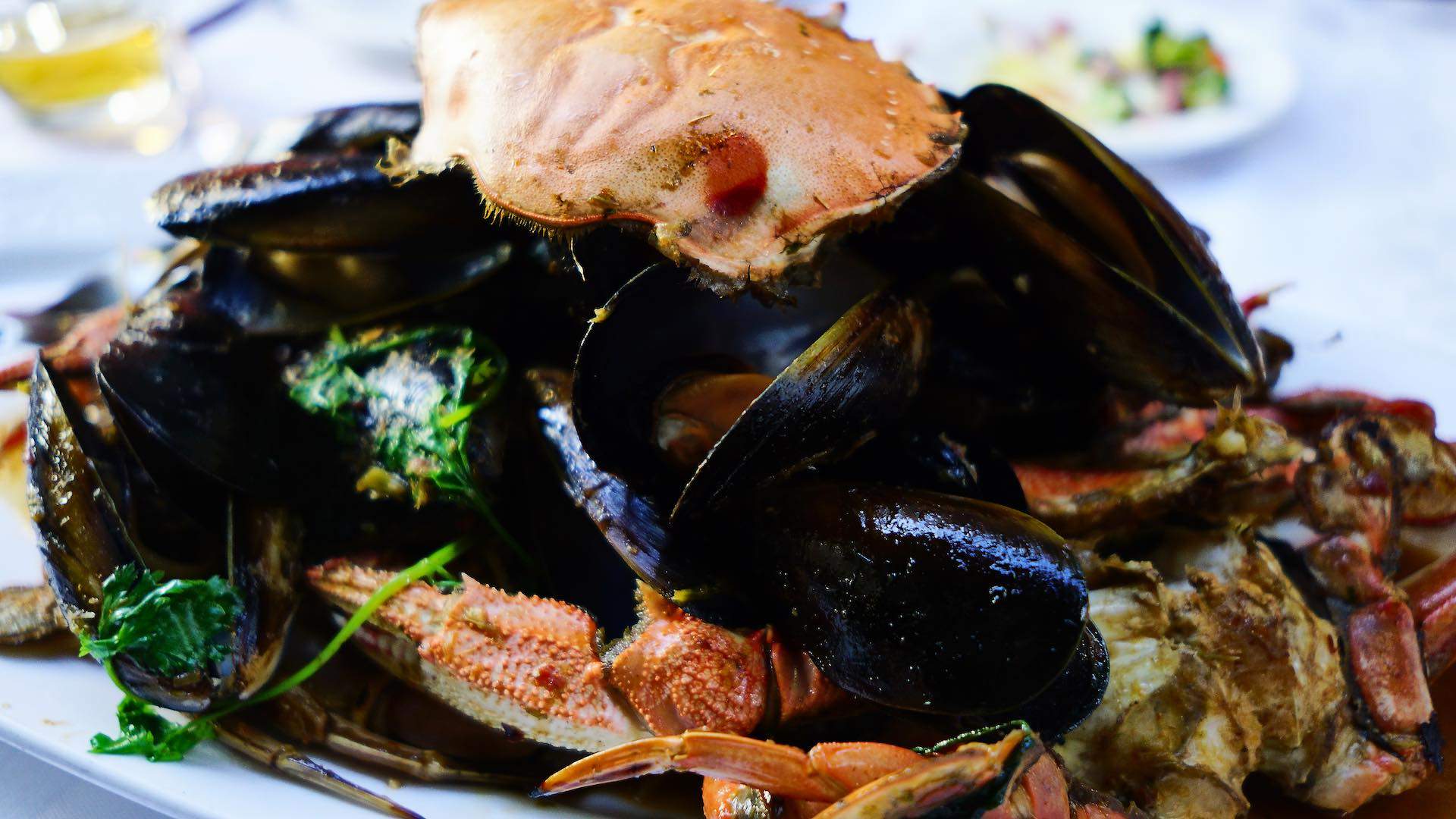 CLAYPOTS SEAFOOD
Melbourne's beaches may be a little frosty, but the seafood on the shores is exceptional. Claypots in St Kilda is one of the most well-known seafood eateries, so book in advance or you may miss out entirely. The menu is almost entirely seafood and changes depending on the haul of the day. You have to try their signature claypots ($20), with flavour profiles like the Orpheus (red wine, sweet pepper and capsicum) and the Singapore (chilli, coriander, and ginger sauce). We also recommend trying the king prawns and fresh fish dishes (prices vary) if you want to indulge. Usually, the atmosphere is romantic, warm and boisterous, thanks to live music and close quarters, making it the perfect destination for a special dinner.
Don't miss: It's all in the name — at least one claypot is a must.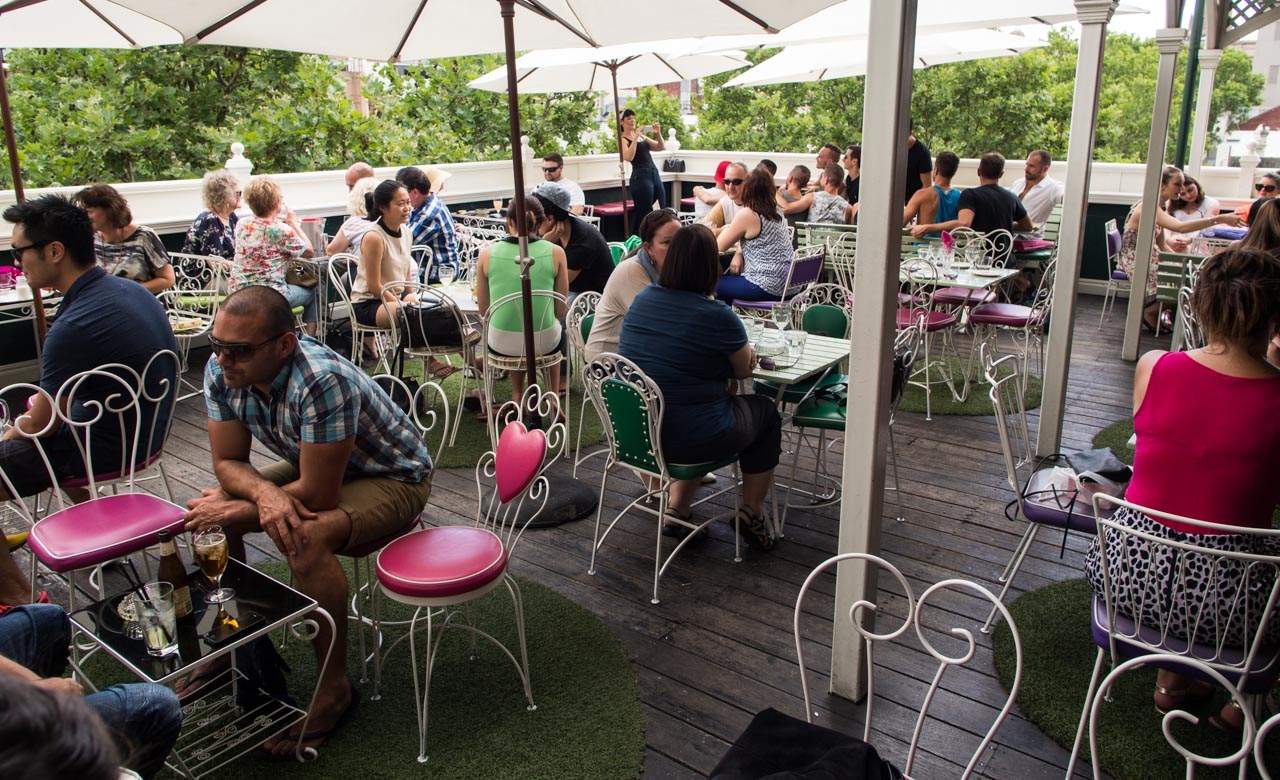 MADAME BRUSSELS ROOFTOP BAR
There's something hopelessly romantic about rooftop bars, and Madame Brussels is the queen of them all. Situated conveniently on Bourke Street, the iconic establishment is styled to look like a really fancy, if a little kitschy, garden party, with white lattice, fake flowers and wrought-iron chairs you might remember from your grannie's garden. The open-air deck is cosy, designed for reclining instead of standing. We recommend trying the (hilariously named) boards: the Rather Fancy and Slightly Smelly Old Cheese Plate ($28) or the Butch charcuterie board ($30).
Don't miss: A jug of Pimms in the sun — it will have you feeling as fancy as the royal family.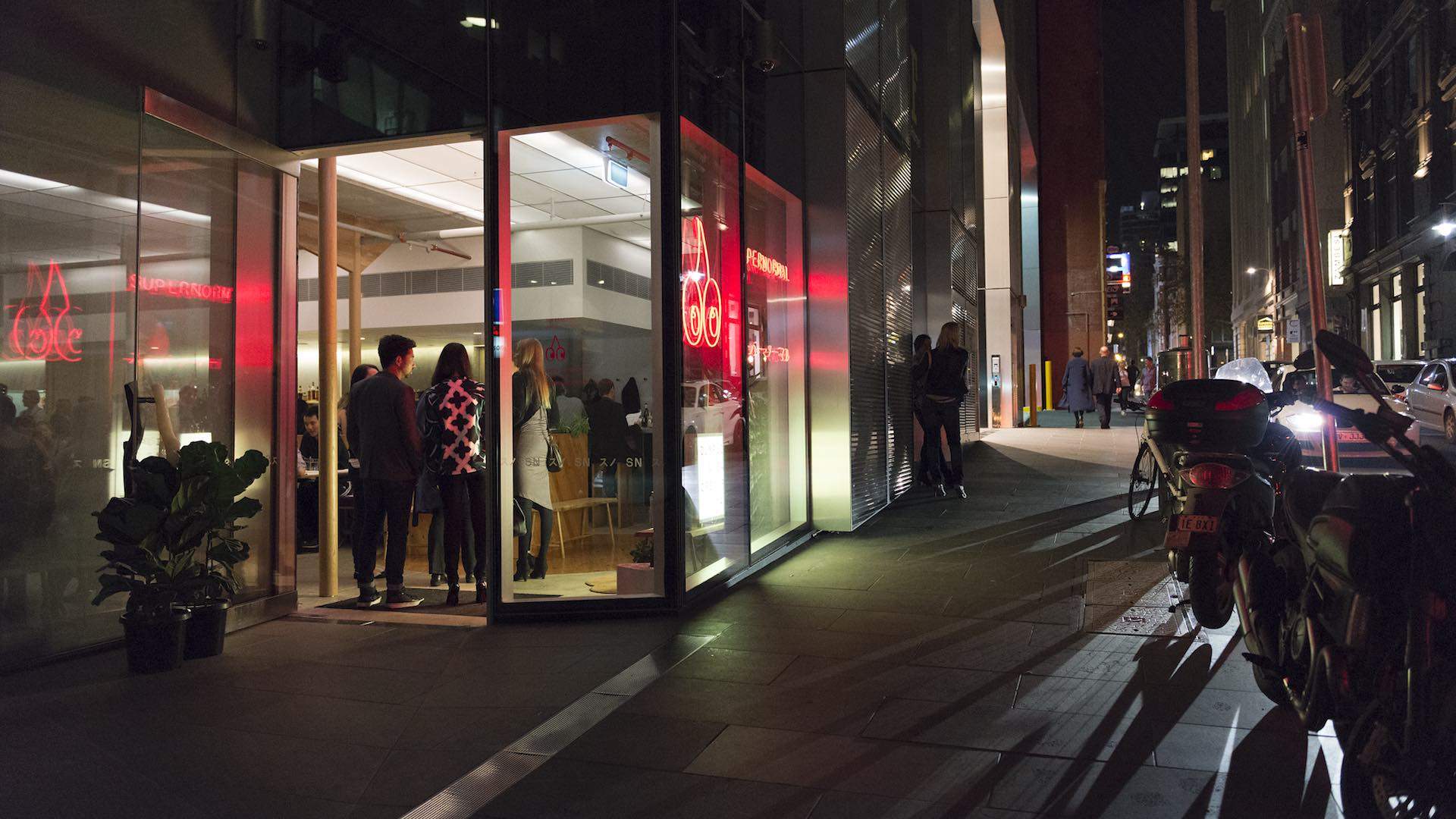 SUPERNORMAL FOR DINNER
You're going to have make some hard choices when it comes to dining in Melbourne. There's just so many world-class venues and never enough evenings to explore them all. But, trust us, you don't want to miss Supernormal. Don't let the name deceive you; it's anything but normal. We recommend sharing a few smaller dishes so you can sample broadly from the menu. Try the tuna with perilla and kombu ($19) and the pot-sticker dumplings ($15), and make sure you don't overeat, because you're going to want stomach space to fit in their famous dessert.
Don't miss: The peanut butter parfait ($15). It is known far and wide as Melbourne's most indulgent dessert. Seriously, this dish could run for mayor and win, it's so beloved. And it's no wonder: creamy PB parfait mixed with salted caramel and served with soft chocolate is a winning combo.
ART & DESIGN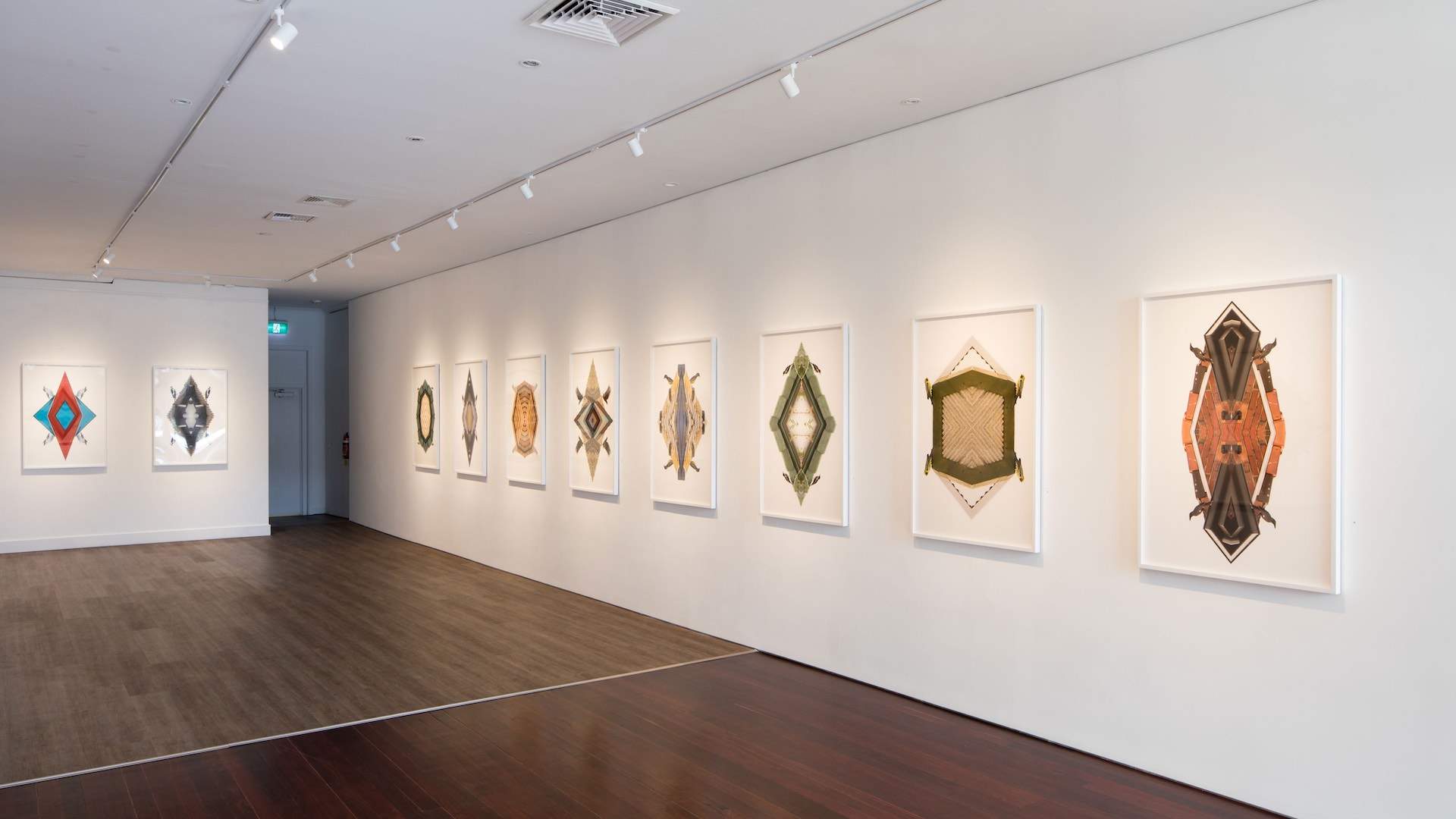 VIVIEN ANDERSON GALLERY
One of St Kilda's less obvious but most important art spaces, the Vivien Anderson Gallery showcases the work of prominent Indigenous artists. Over the last 20 years, the gallery has moved locations several times to accommodate for its growth, but all the while it's been dedicated to displaying and encouraging Indigenous art. It's a small and intimate gallery that lends itself well to introspection and quiet contemplation. They curate thoughtful, small-scale displays of individual works and artefacts or thematic group exhibitions, and the staff are all knowledge and passionate about Indigenous art. A must-do when visiting St Kilda.
Don't miss: Picking the brains of the staff to get more insight into what's on the walls.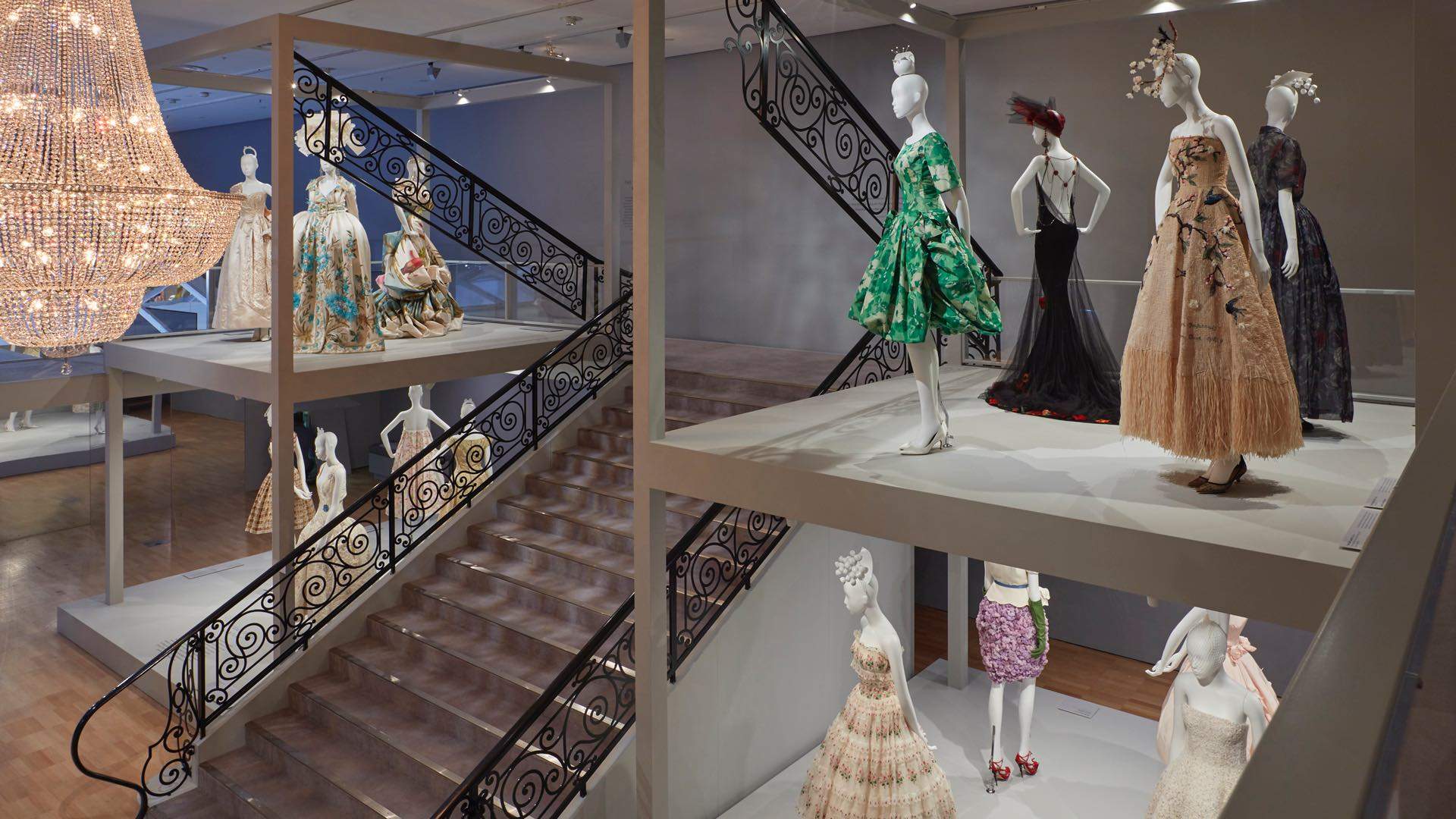 NGV AND ACCA
No trip to Melbourne is complete without a visit to the National Gallery of Victoria, the crowning jewel of Melbourne's art scene. All the big exhibitions that grace our shores can be found there, but the permanent collections are worth your time too. The international collection contains works from big names like Picasso, Monet, Renoir, Degas, Rubens, Manet and a host of Australian artists, so even if you turn up between key exhibits, there's always something pretty to stare at. And just over the way is the Australian Centre for Contemporary Art, which is a work of art in itself. You'll be able to pick it a mile away for the stark, rusty steel facade and awkward angles.
Don't miss: Stop at the Malthouse Theatre's cafe, which shares a courtyard with ACCA, and drink it all in.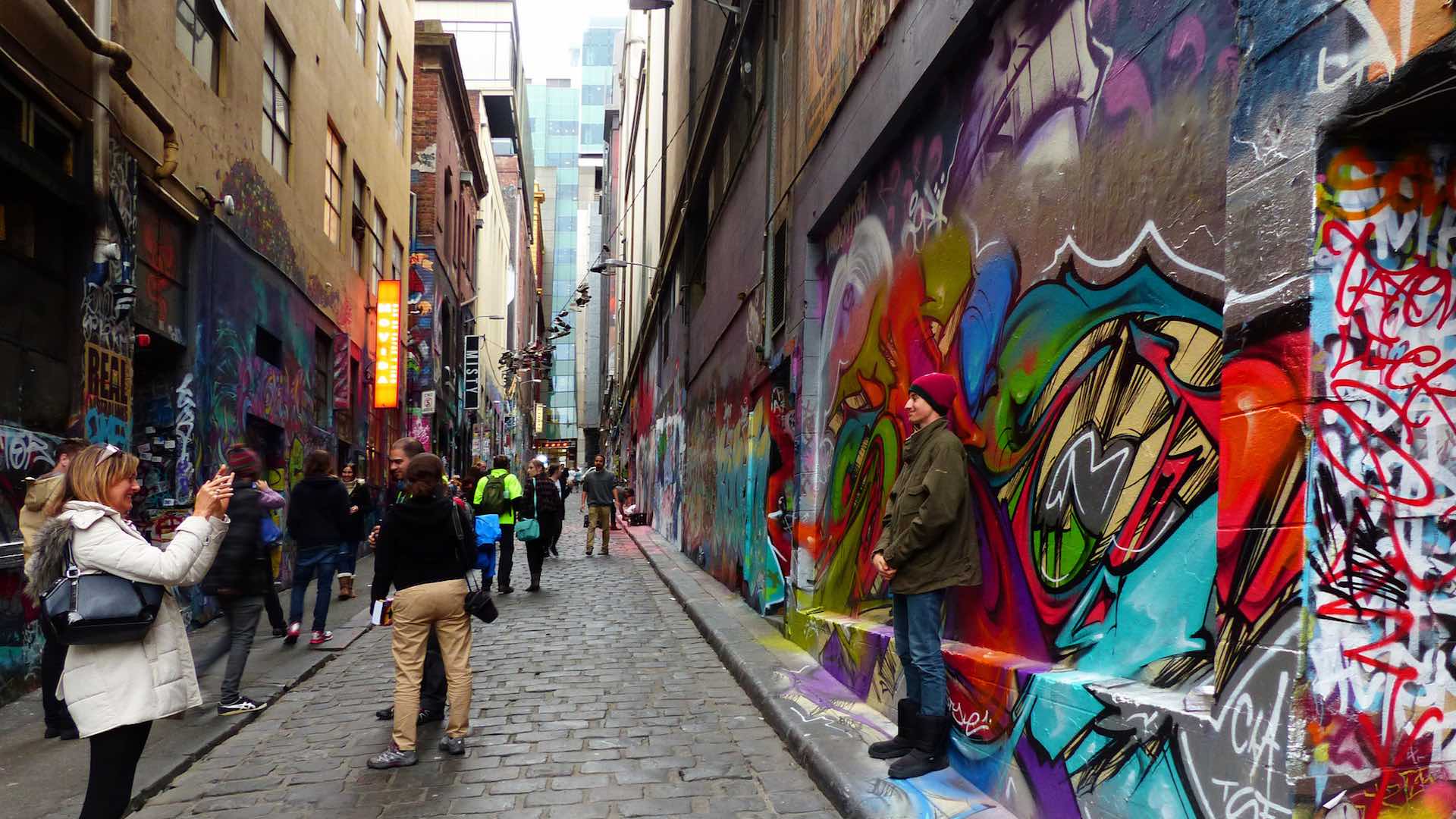 LANEWAYS TOUR (STOPPING OFF AT A FEW KEY COFFEE HOUSES)
Melbourne is known for its street art scene, and nowhere is it more prominent and competitive than in the crowded laneways of the CBD. Start on Bourke Street Mall with Union Lane, a smelly but graf-heavy place. It's usually packed with tourist taking pics, so try to get in early. While you're skulking around the laneways, stop in at Dukes Coffee Roaster on Flinders Lane, one of the city's smallest but best coffee vendors. The City of Melbourne have a recommended route to hit all the best laneways and arcades, which is a good place to start. If you want to venture further afield, head to Fitzroy, where you'll the find the George Costanza mural near George's Bar and the work of renowned artist Ghostpatrol along Napier Street.
Don't miss: Sniders Lane, home of the famous Kim K and Kendall mural.
WELLBEING & LEISURE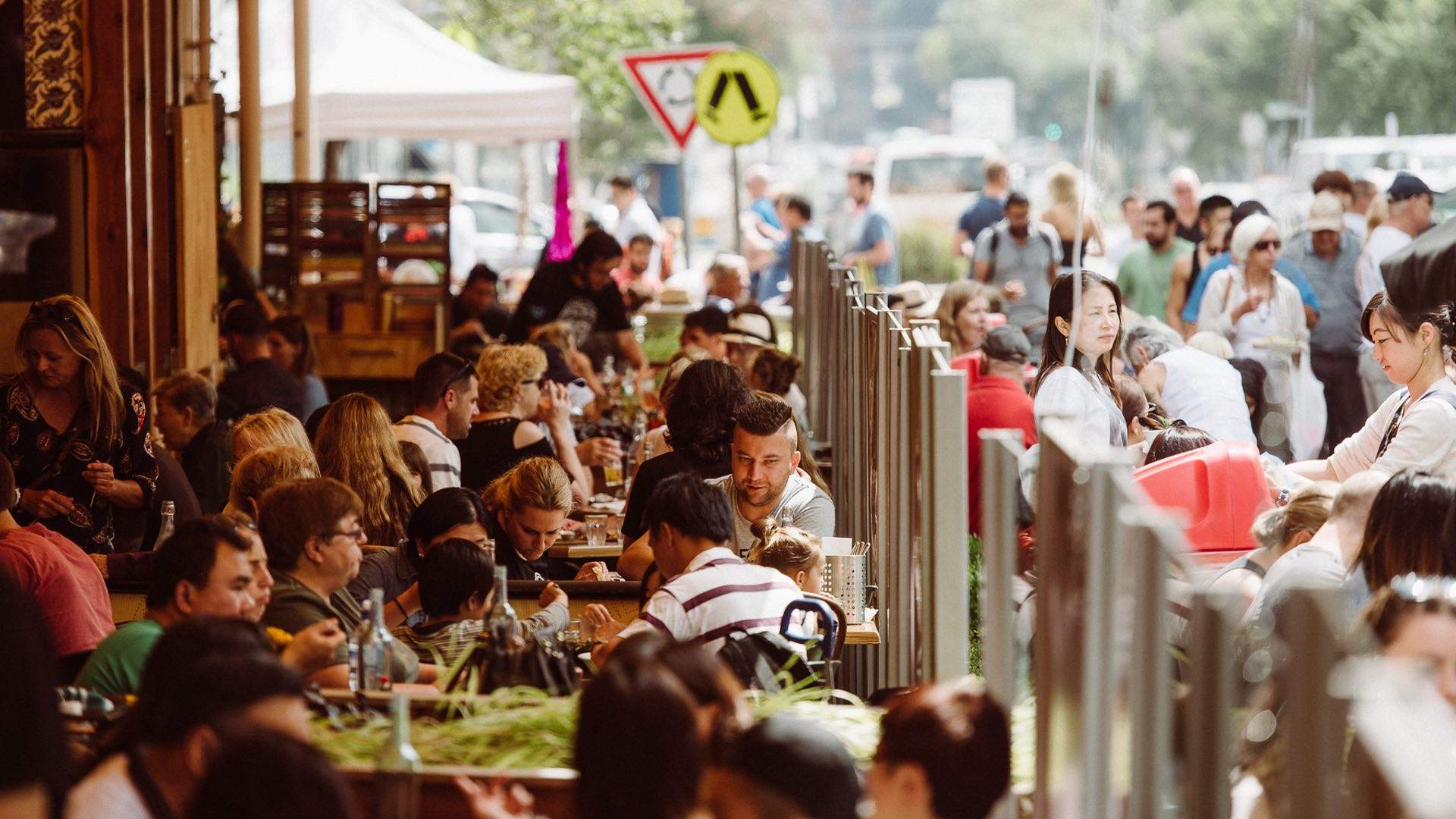 SOUTH MELBOURNE MARKET
There are some incredible permanent markets in Melbourne that create a lot of competition for one another. On the southside, South Melbourne Market is the best of the bunch. It's a huge undertaking, so give yourself a whole morning to wander through the many stalls. Grab a coffee and almond croissant from Padre (Stall 33) to start you off right, then make your way over to Azalea, the florist and nursery in stall 49. It's always bursting with Aussie native blooms, gorgeous smells and reasonably priced plant-babies. Lunch at Proper and Son is always fresh (and realllllly well priced). We recommend the prosciutto, bocconcini and peach salad ($10.50) or field mushroom and haloumi with romesco sauce in a roll ($11.50).
Don't miss: SO:ME Space, the permanent and semi-permanent installation for fashion and design. They rotate between pop-ups regularly, and you'll always find handcrafted, one-off pieces from Melbourne designers.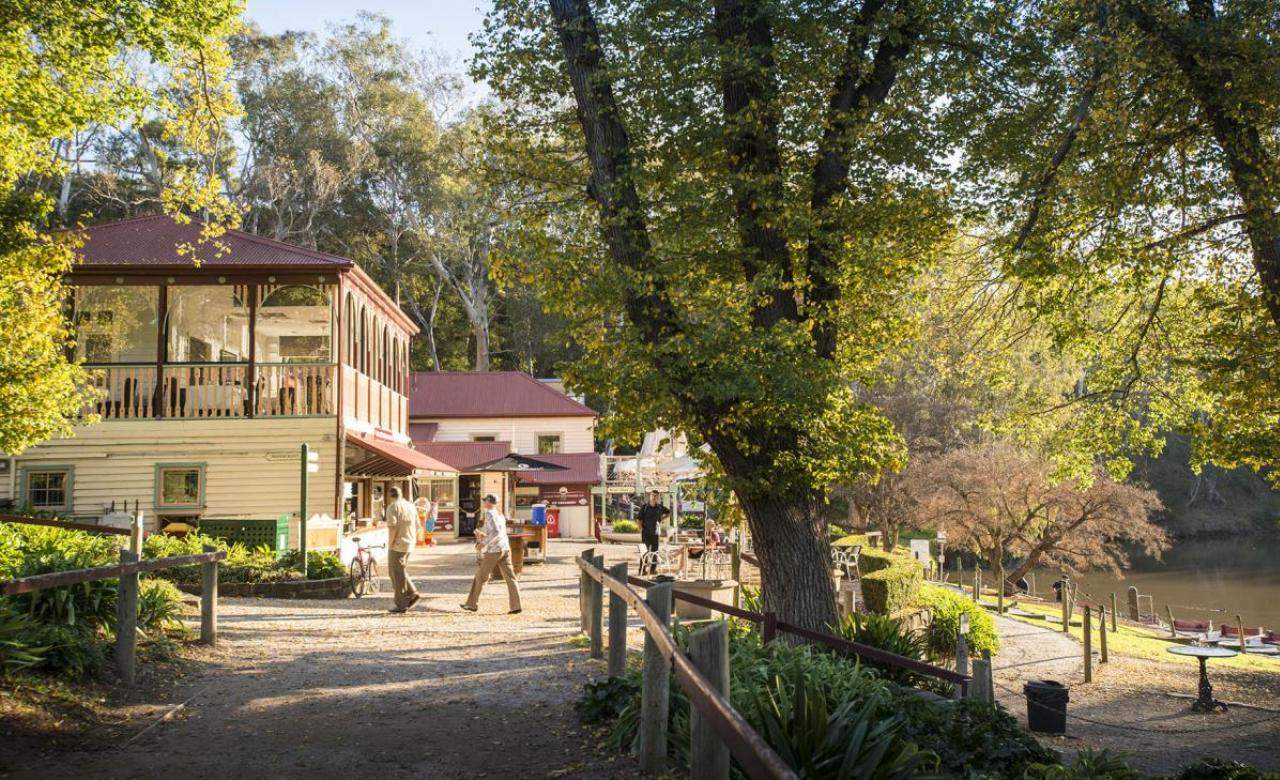 STUDLEY PARK BOATHOUSE
On a fine day, take an Uber to Yarra Bend Park. Follow the rolling hills and winding turns in the Yarra until you come to Studley Park. Over a bridge and alongside the river you'll find the Studley Park Boathouse, an idyllic little wonderland that backs onto the Yarra. At this point you can choose to rent a rowboat and cruise the river trying to look cool in a safety vest, or recline on the bank with a scone and beer and survey the rowboat carnage. Rowboat rental for two people is $40 an hour and you'll need some form of ID. And, word of warning, make sure you play nice with the duck families that cruise the waterway.
Don't miss: You came all this way, so rent a rowboat and enjoy the Notebook-level romance.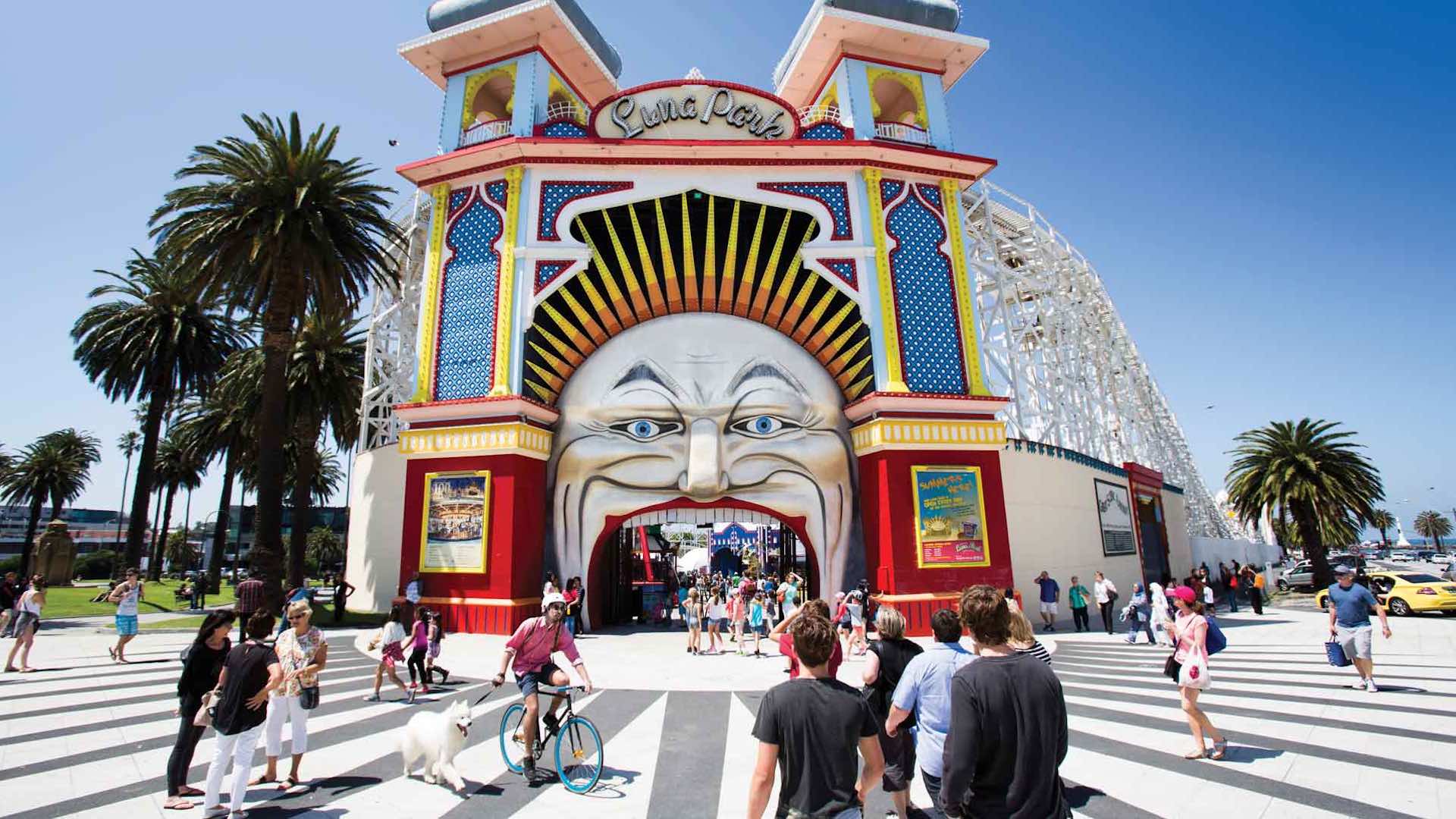 ACLAND STREET TO LUNA PARK WALK IN ST KILDA
Even though it's only a 25-minute tram ride out of the city, St Kilda is like another world. There's a fine layer of sand on everything, people walk around with no shoes on, and everything is totally cowabunga. But the most cowabunga thing (are we using that right?) about St Kilda's main drag, Acland Street, is the bakery shop windows filled with treats. We recommend a cake crawl, stopping in at Le Bon Continental Cake Shop, Europa Cake Shop and Monarch Cakes, if you have the stamina.
Don't miss: A visit to Luna Park and its rickety wooden rollercoaster — preferably before you eat all the cake.
Explore more with Pullman. Book your next hotel stay with Pullman and enjoy a great breakfast for just $1.
Published on November 01, 2017 by Imogen Baker