The Ultimate Summer Bucket List: The Quintessential Experiences to Have This Season with a Beer in Hand
Summer is for picnics, poolside shenanigans and sending out the working week with sky-high vibes.
in partnership with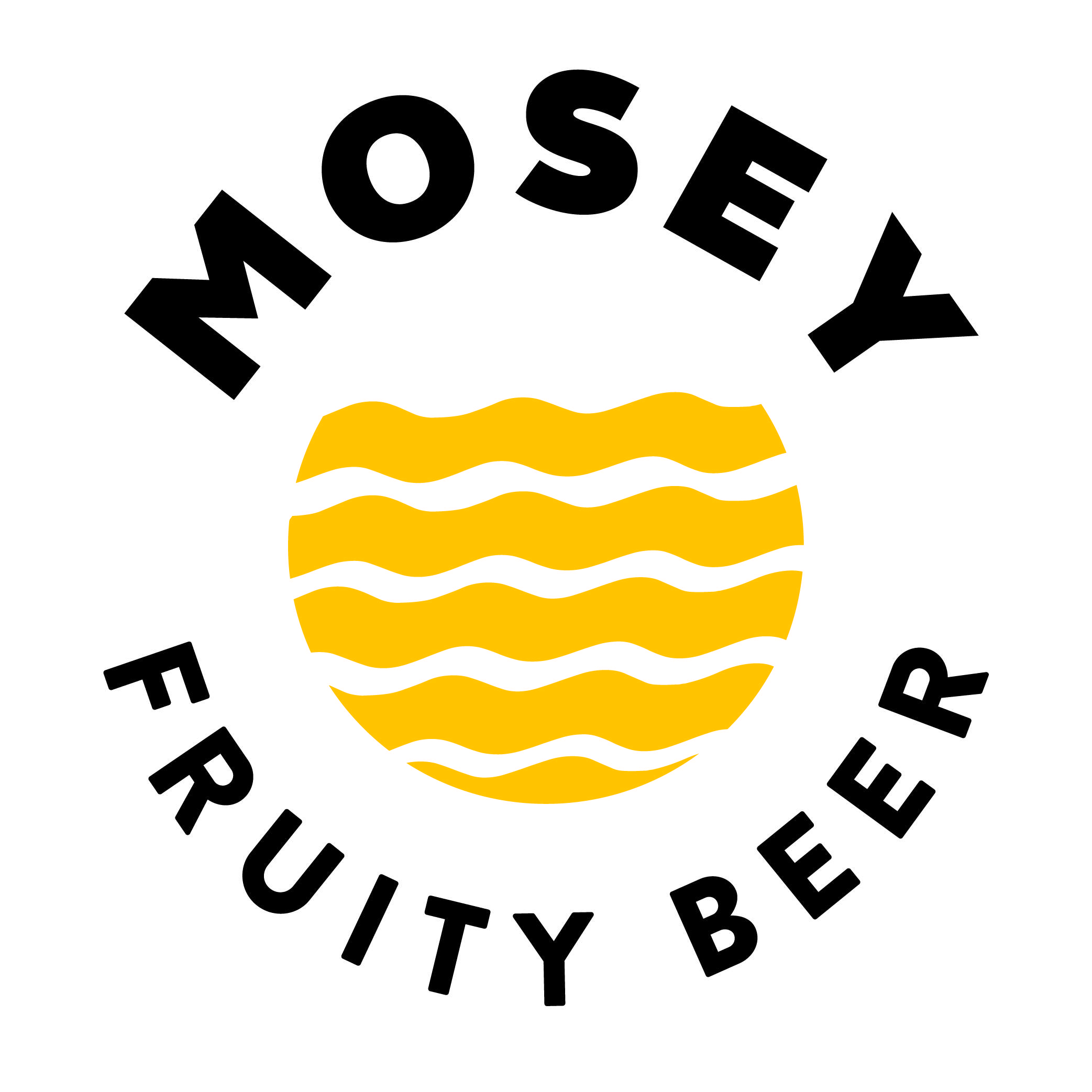 It's time to kick off your boots and relegate cardigans to the back of the cupboard: summer is almost upon us. When it comes to sunshiny good times, we're kind of experts here in the land of Oz. From coastal escapades and balmy starlit parties to adventures through our epic and varied landscapes, we've got plenty of awe-striking experiences to discover when the weather is fine.
Many of these splendid excursions are best enjoyed with a rejuvenating tipple. So, if you're after a fresh beverage to colour your summer, why not check out the flavourful range from new-to-the-scene Mosey Fruity Beer. These zippy brews provide the refreshment of a poolside beer enlivened with fruity, tropical tang. To spruce up these three classic summer experiences, just add a few cans to your bar fridge or moveable feast.

GRAB YOUR MATES FOR A PARK HANG AND CHEESE BOARD
It's safe to say that, after the last few years, we appreciate picnics in the park and group hangs like never before. Whether you're chilling with your best mates every other day or are in dire need of a catch-up, a romp around the park in the sunshine is sure to boost the communal serotonin.
If you want to elevate it to a fancy affair, delegate menu items to construct an epic picnic. Naturally, you'll need cheese — from crumbling fetas to sharp cheddar, nut-based vegan delights and explosive blobs of burrata, a well-appointed cheese board is a luxury that can be enjoyed by the masses.
Make sure each member of the picnic party adds to the spread. You'll want to tick off cured meats, pickled veg, fresh fruits, nuts and every chip and dip imaginable. And of course, there are the drinks. Locate a glorious patch of grass where booze consumption is allowed and load up your portable mini bar — making sure to add a blueberry Mosey Fruity Beer to the collection. It imbues the classic crispness of a lager with the summer-fresh essence of ripe blueberries for a flavour combination that'll sit happily in any picnic mix. If you prefer your picnics with some background beats, Mosey's got you sorted with a bop-heavy playlist ready to go.

GET THE FAM TOGETHER FOR A POOLSIDE BARBECUE
As the days grow longer and the breezes warmer, Aussie families naturally congregate by the barbecue for practice runs before the big Christmas bash. While we aren't all blessed with a sparkling backyard pool, there's surely a distant aunt or pretty-much-family-at-this-point friend with a chlorinated or salty oasis for you to dive bomb. So, don your cossies, dig the noodle out of storage and stock your chilly bins ready for an epic family get together.
Fun is the aim, so be sure to come ready for a few rowdy matches of backyard cricket, an ultimate frisbee sesh and competition-heavy shoulder wars in the pool.
These festive occasions with the cousins you haven't seen in yonks inevitably involve impressive chargrilled feasts. The lime Mosey Fruity Beer is the perfect complement to rich cuts of lamb, stacks of potato bake and the essential pavlova finisher. Any beer bitterness is stripped away, so you can enjoy the citrusy hit of lime alongside the warming palate a crisp lager is known for. The brew is just as well paired with a plate of fresh prawns — what more could you ask of a family feast under the summer sun? And in case you're lacking in the tunes department, Mosey has a premixed playlist that will keep the vibes high.

END THE WORK WEEK WITH BEVVIES AND A VIEW
On struggle street as you limp towards Friday afternoon after a massive week of work? Hold onto the promise of knock-off drinks with the work gang. We all know how demoralising it can be when you're stuck toiling away while the weather is blissful, especially if you take a peek at the 'gram and see folks of leisure surfing waves or soaking up the sunshine in luxe holiday destinations. But, rest assured, your time will come.
Start the weekend early with celebratory Friday arvo drinks and snacks. You'll want to seek out the most scenic spot for your well-deserved session to eke the most out of the fading afternoon light.
If your office has a balcony — or you work somewhere with a slick bar area or cute garden — stake out your chill-out station. Then, pass around a few cans of passionfruit Mosey Fruity Beer to get things started. It's an easy-drinking brew with a summery sweetness that'll delight drinkers of all sorts, regardless of whether you're into sessionable lagers or extravagant cocktails. Match this sweet refreshment with some salty good times in the form of fried chicken or a simple-yet-crowd-pleasing bag of chippies — and an equally punchy playlist. C'mon, you've earned it.
Armed with a four-pack of Mosey Fruity Beers, you'll be ready to make summer yours. To find out more about the juicy bevs, head to the website.
Images: Chester Newling
Concrete Playground Trips
Book unique getaways and adventures dreamed up by our editors