These Handy Interactive Maps Show NSW's COVID-19 Cases by Postcode and Location
The New South Wales Government maps lets Sydneysiders see which areas are hotspots.
In 2020, early in the pandemic, the New South Wales Government released an interactive heat map showing the number of COVID-19 cases by postcode. It has been continuing to update it every day throughout the pandemic, handily. Also on offer on the NSW Government website, and also just as useful: a map that shows case locations in each area.
The first of the two statewide maps delves into the total and active cases in each postcode, as well as the number of people tested and the area's total population. Thanks to colour coding — with areas designated specific hues depending on how many cases they have or how many tests have been completed — it's easy to see which parts of the state are considered hotspots.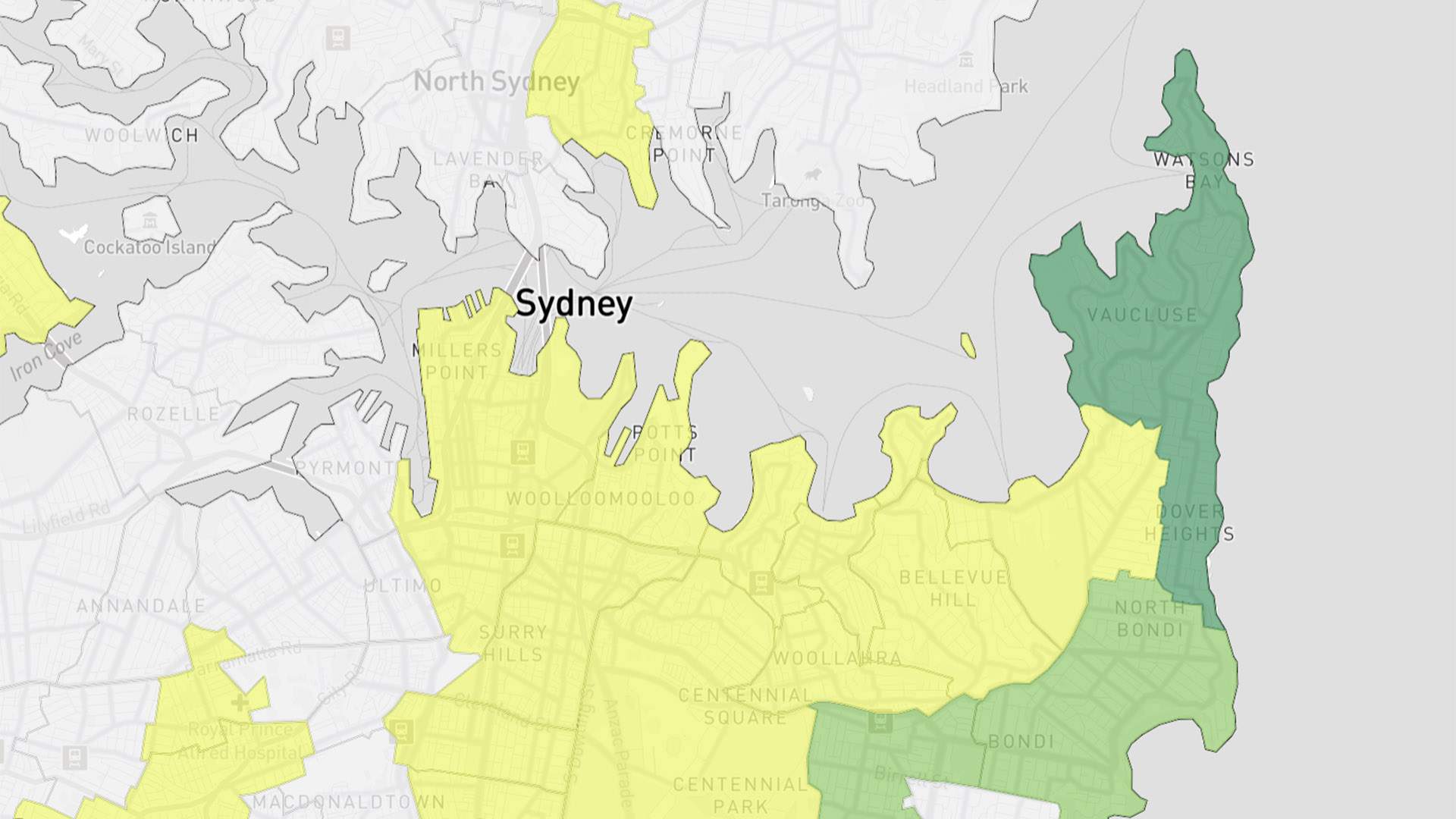 Crucially, for active cases, the postcodes are based on the location of a person's usual residence, not where they were when they contracted the virus — so, not all hotspots are immediately obvious. Not all of the cases linked to a cluster will live in the one area, for instance.
NSW Premier Gladys Berejiklian said at a press conference in May 2020 that highlighting these higher COVID-19 case areas will "give a good picture to people who might live in a hotspot to make sure they're extra cautious and come forward and get tested."
Sydneysiders with even mild cold and flu symptoms are encouraged to come forward and get tested.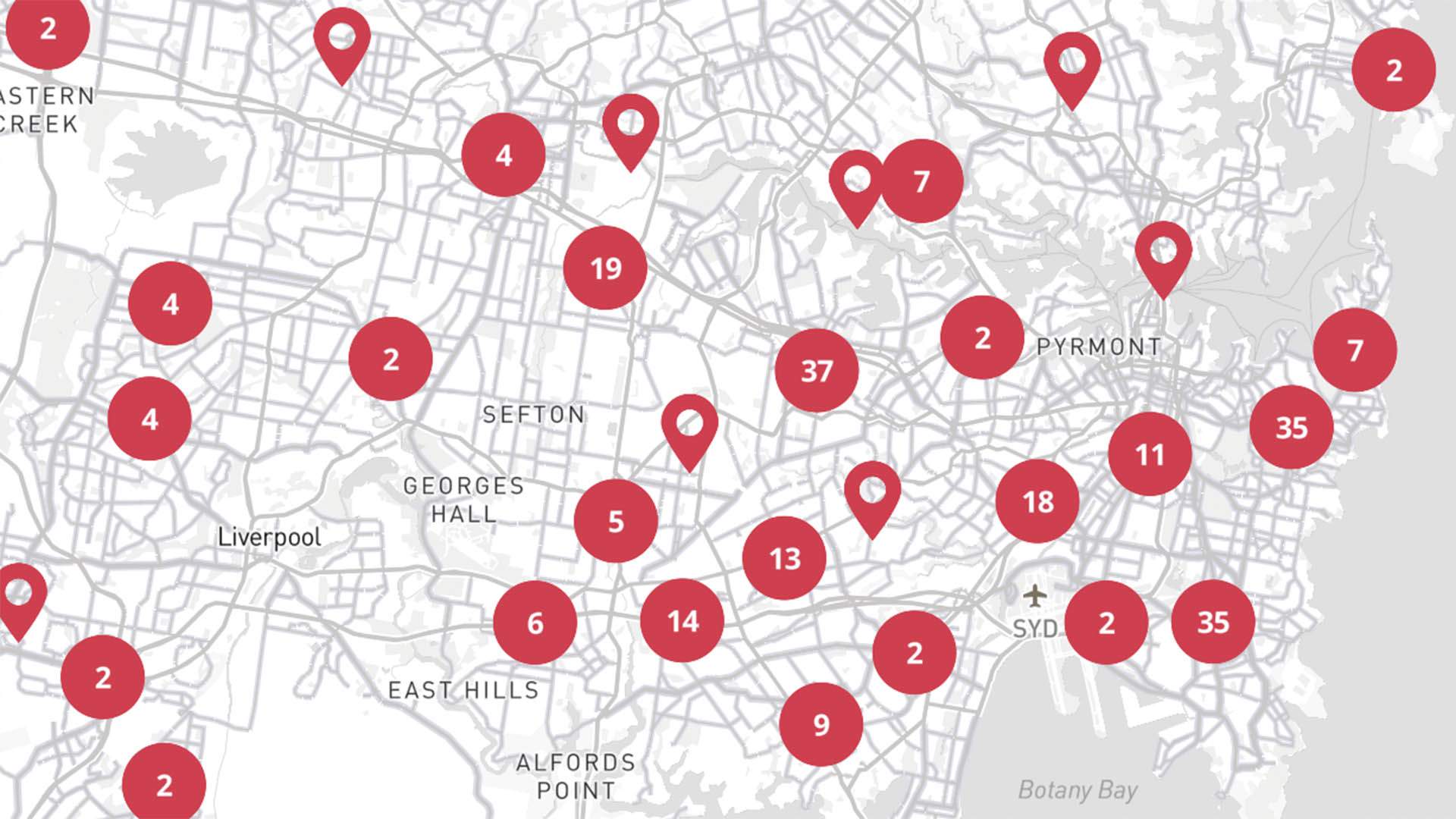 The second map focuses on COVID-19 case locations — so, places that've been identified as exposure sites. It's similar to the popular COVID-19 Near Me website that does the same thing, but includes the number of cases that've been linked to each venue. Also listed: addresses, times and dates of relevance, and the actions you need to take if you've been to any of these locations.
You can also click through from the postcode map to the case locations map, and then through to the list of exposure sites. So, you have multiple ways to find out where COVID-19 cases have been identified — and which suburbs have both exposure sites linked to the coronavirus and residents with the illness.
To find out more about the status of COVID-19 in NSW and have a look at the COVID-19 maps, head to the NSW Government website.
Images: The NSW Government COVID-19 maps as of Thursday, July 8.
Introducing Concrete Playground Trips
Book unique getaways and adventures dreamed up by our editors