TRAVEL & LEISURE
A Winter Escapist's Guide to Port Stephens and Its Surrounds
Don't go into hibernation this year. Follow your wanderlust up the coast instead.
A Winter Escapist's Guide to Port Stephens and Its Surrounds
Don't go into hibernation this year. Follow your wanderlust up the coast instead.
in partnership with

When winter rolls around, it's all too easy to hide away and only catch glimpses of the outside world through your Instagram feed. This year, fight the urge to bundle up on the couch for the next few months and go cure the inevitable wanderlust you'll get from scrolling through social media. You don't even have to go too far. Especially when spots like Port Stephens are an easy 2.5-hour drive away. You might associate the area with sun and surf, but it's packed with spots that are perfect for chilly days, too. Picture yourself kicking back in a comfy couch with a top-shelf tipple while staring out at still water. Or, how about blissing out in a hot tub after an aromatherapy massage? Then there are the whales. Tis the season for watching after all. We've got your itinerary covered below. Now, all you've gotta do is book the trip.
While regional holidays within NSW are now allowed, some of the places mentioned below may be operating differently due to COVID-19 restrictions. Please check websites before making any plans.

SET SAIL TO WATCH FOR WHALES
Between May and October every year, thousands of humpback whales swim along Australia's east coast, and one of the best places to watch them just so happens to be Port Stephens. Climb aboard a tour with Moonshadow – TQC to spend three hours cruising in the deep, looking out for tail slaps, body rolls and breaches. Alternatively, stick to the land — some of the best spots include Tomaree Head, Boat Harbour, Anna Bay and Fisherman's Bay.


INDULGE IN A TREATMENT AT SPA LUCCA
A really good winter escape should involve a long spa treatment, which you'll conveniently find at Spa Lucca. As soon as you step into the peaceful, ocean-inspired surroundings, you'll feel instantly at ease. The extensive menu covers aromatherapy massages, chakra balancing sessions, body polishes and plenty more, including several signature 'rituals'. There's also a blissful private bath, where you can soak your stresses away, as well as a sauna and steam room. To go all-out, book a package, which bundles a bunch of treatments into one ultra-relaxing session.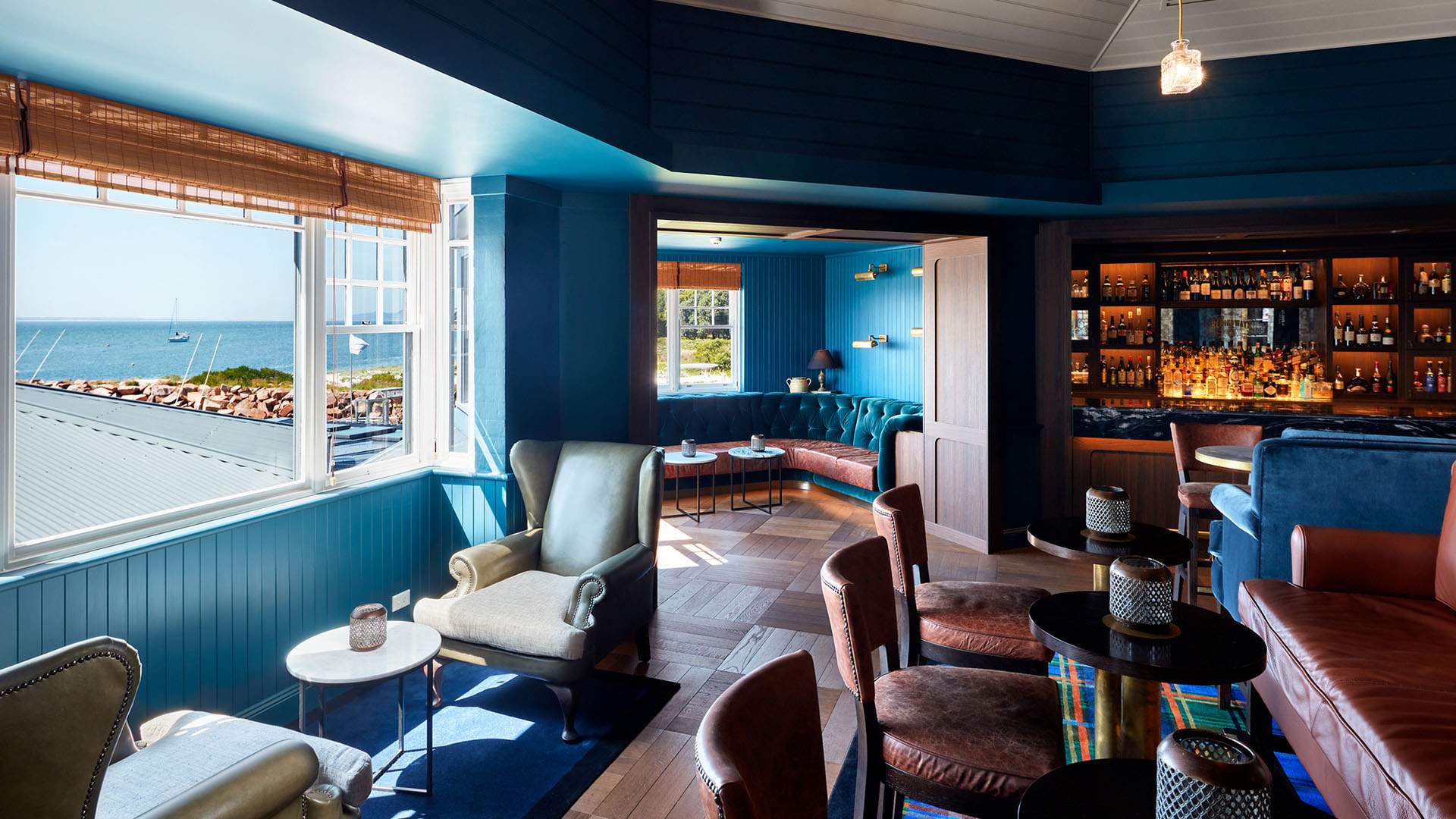 GO TOP SHELF IN A WHISKEY BAR
Your wintry escapades continue at Moby's Bar. Sink into a leather lounge, surrounded by mahogany and stone, and sip your way through whiskies from all over the world. There are even a few bottles from Port Ellen, on the island of Islay, which closed in 1983 and is now considered one of the most coveted drops on the planet. To sample some top whiskies, head there between 4–6pm for happy hour. Afterwards, head to the Wild Herring to feast on local seafood, like spanner crab tortellini with crab bisque and palm hearts.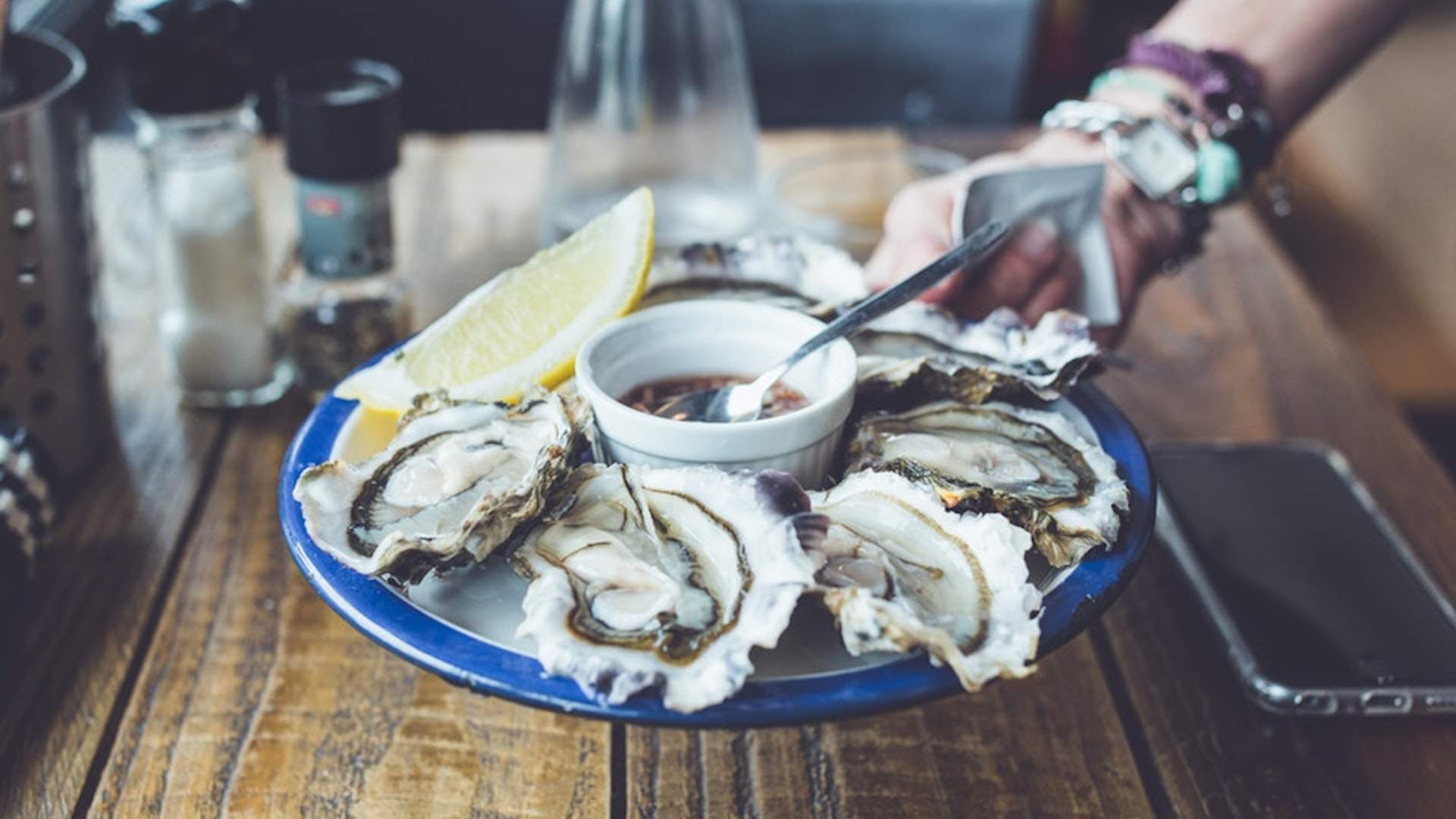 EAT OYSTERS STRAIGHT FROM THE FARM
For some people, loving oysters is in their blood. Take the Holberts, a Port Stephens family who've been farming the tasty little molluscs for five generations. Their business is now one of the biggest oyster producers in New South Wales — even with plenty of fierce competition. The best part of all this is that you're welcome to drop by the farm, chat about what they've learned over the past 100 or so years and taste the results — freshly shucked. Plus, you can do all that while sitting on the waterfront and sipping a beer or wine. And, if you happen to have a bottle of something special in your suitcase, you're welcome to BYO (wine only).

STROLL ALONG WRECK BEACH
There are 26 beaches in Port Stephens, so it's never difficult to find a stretch of sand to call yours for a day. While many are well-known to locals and visitors, others are harder to find — and don't attract as many weekend crowds. One of these is Wreck Beach, a glorious cove tucked away behind Shoal Bay. To get there, and feed your intrepid spirit at the same time, take the Wreck Beach Walk, a one-kilometre trek through coastal angophora forest. Once you're on the sand, keep a lookout for whales and dolphins; Port Stephens is home to a resident dolphin community, which numbers somewhere between 90 and 120.
HAVE HIGH TEA WITH UNLIMITED BUBBLY
If there's one delicious way to while away a winter's afternoon, it has to be at a high tea with bottomless sparkling wine. And the only way you could make it even better is with tranquil, dreamy waterscapes to gaze at — which is exactly what you'll get in The Galley Kitchen. Set in an airy, light-filled space with expansive views over Port Stephens, the tea is available every day from 2–4pm. It'll set you back $65 but that includes unlimited sparkling wine, plus as much Ronnefeldt Tea as you can drink.

SHOP LOCAL DESIGNERS AT SACRED TREE MARKETS
Port Stephens' extraordinary natural beauty is a magnet for artists, makers, designers and craftspeople. And every now and again, they gather on the shores of Nelson Bay for Sacred Tree Markets. With more than 80 stalls, this event gives you a chance to peruse jewellery, artworks, homewares, beautiful objects, local produce and more — all backdropped by the water. You can also count on live performances, from singer-songwriters and bands to dances and cultural displays. The markets are currently on hold due to COVID-19, so check the website for updates on its return.

Top image: Destination NSW
Published on July 14, 2020 by Jasmine Crittenden