A Weekender's Guide to Orange
Find lolly shops, paddock-to-plate dinners and a new respect for Chardonnay in the 'food basket' of NSW.
Cornucopias of cheese, rich roast lamb dinners, creamy Chardonnays — Orange is officially the new black. Grown from a rich mining past, Orange is now known as the 'food basket' of NSW, a title not halfheartedly earned. Wine is the obvious breadwinner, but it's not where the culinary adventure stops. From local produce-focused restaurants in reclaimed police stations to slick B&Bs in former sheep shearing sheds, to cellar doors in 1890s primary schools, Orange has seized its history with two, soil-happy hands and cultivated the modern foodie Mecca it is today.
Just a four-hour drive from Sydney, or eight from Melbourne, Orange is in a prime spot for a seriously food and wine-drenched weekend away. You'll roll back to Sydney with a belly full of wine, cheese and lamb, your boot brimming with new wine variety favourites and your respect for Chardonnay restored.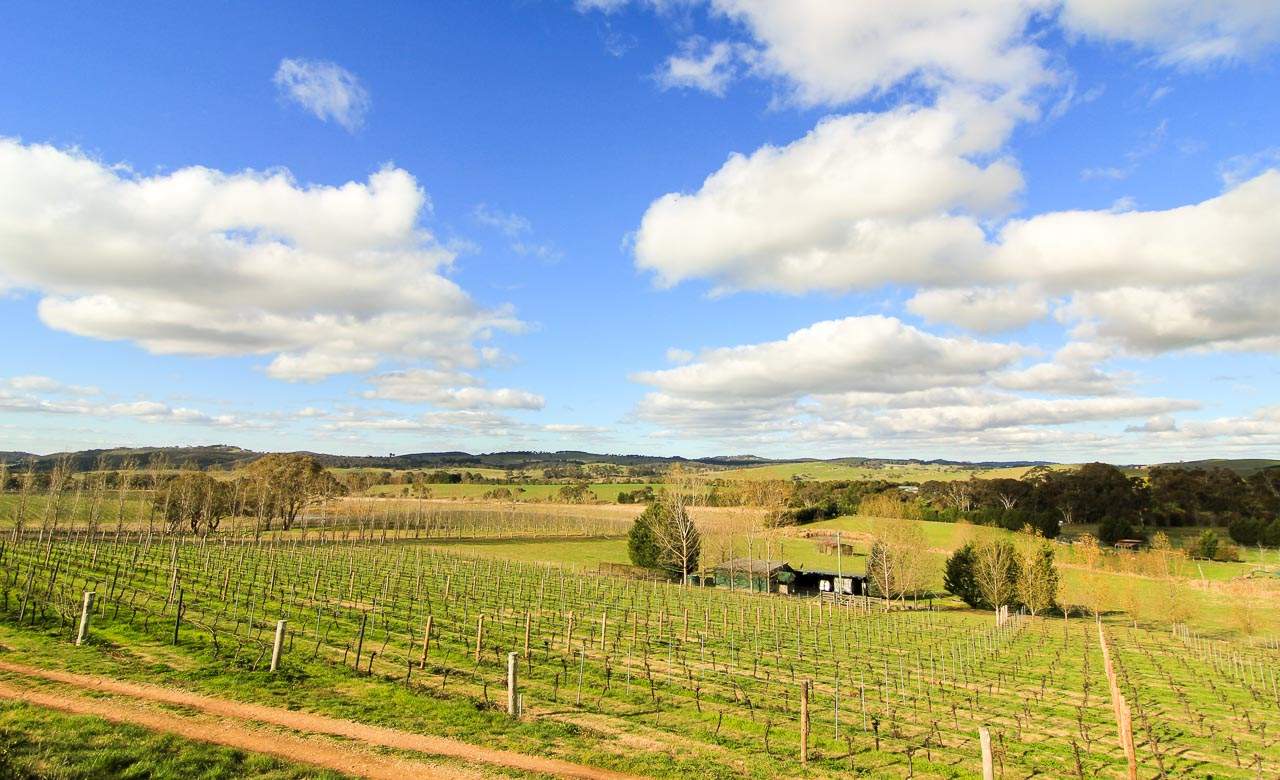 DRINK: WINE, WINE, WINE
First piece of Orange advice: forget everything you know about Chardonnay. Second? You're going to taste some Australia's best, best, best wines in one weekend, so bring some Berocca and start fighting over who's designated driver. Orange is a pretty chilly place and sits over 600 metres above sea level. This means whites, sparkling and Pinot Noir country.
Orange has a great many wineries, so it can be hard to know where to start (tip: just time your visit with the Orange Wine Festival). But most wineries offer free maps of the region, so start with one and take it from there. First up, let's visit Julie and Peter Mortimer, owners of Mortimers of Orange. A former Canterbury Bankstown Bulldog and extremely cheery gent, Peter Mortimer has left his NRL career behind for a life of exceedingly good Sauvignon Blanc with his wife and their five sons — and he can spin quite the yarn during a tasting, accompanied by his golden retriever, Bonnie. After planting their first vineyard in '96, the Mortimers bought the public school next door and turned it into their cellar door. There's nothing like a morning tasting with cheese and crackers where many an assembly has met.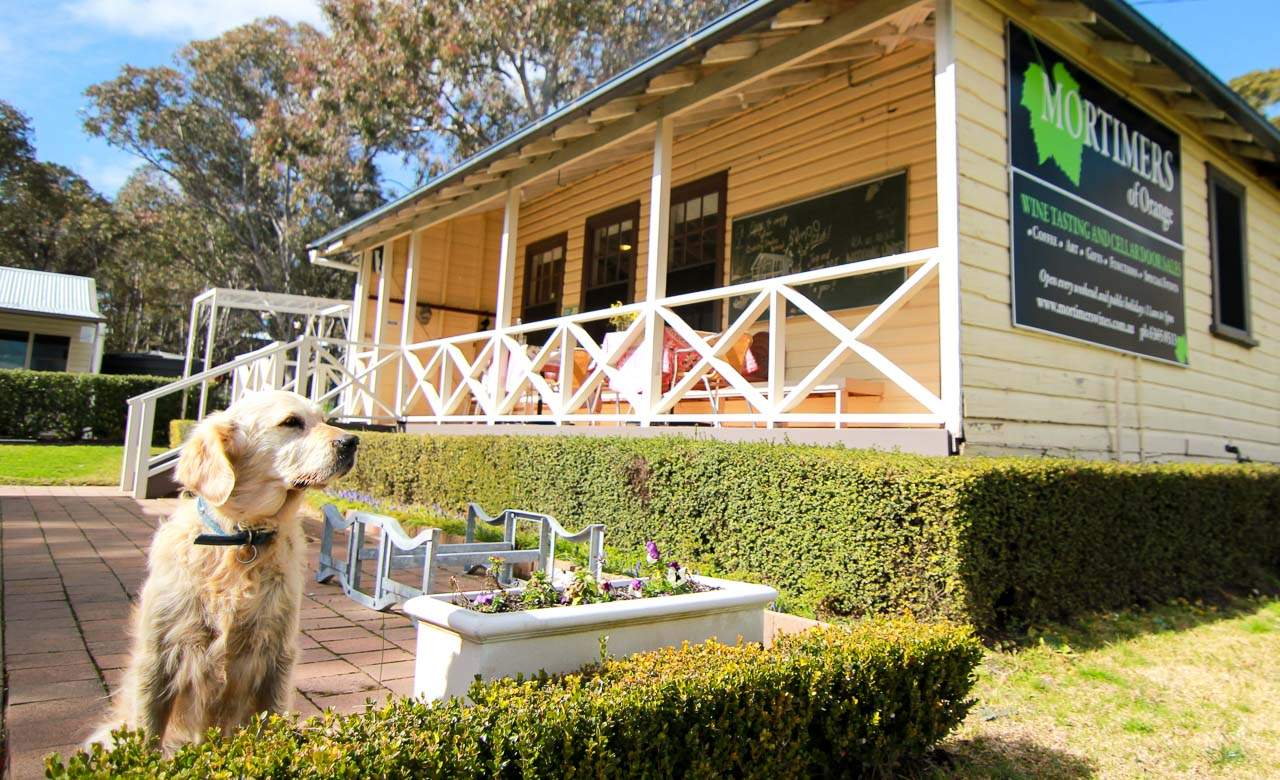 Next, we're off to Colmar Estate, run by Bill and Jane Schrapnel, two of the most knowledgable perfectionists in the game. Moving to Orange from Beecroft in Sydney, the Schrapnels have created one stunning vineyard you can can see most of right from the cellar door. Colmar took out the trophy for the Best Young Sauvignon Blanc at the 2014 NSW Wine Awards, so make sure you try this one. And the rose. And the Pinot Gris.
If you're wanting a meandering drive with your wine tasting, head for Sassy Wines. One of the most picturesque of all wineries in the region, perched on a hilltop on pretty, pretty Icely Road, they've only just opened up one of the more panoramic cellar doors around. Fliss and Rob Coles moved here from their winery in Cowra and like to change things up. Try their delightful and story-fuelled Arneis, a wine variety we had no idea about but took home way too many bottles of.
But if you miss out on hitting Phillip Shaw's superb new Blue Stone Cellar Door, you're doing it wrong. Shaw knows the wine game like the back of his hand, making wine since he was 12 and winning awards left right and centre for the family's celebrated varieties. You've never had Chardonnay like this, let me tell you. One of Shaw's lovely, lovely sons, Daniel, took us through the winery, past the fermenting room and to the barrels, where he gave us a taste of young Shiraz right out of the barrel. Holy. Grapes. But it's really the cellar door that's going to change the game for Orange, with huge landscaping happening right now to make it resemble something like ancient Greece meets Hobart's MONA. Think pickle kiosks, food huts, wine tastings on the lawn, this cellar door is going shake things up for the Orange wine community.
More local wineries to note include the small but mighty Roaring Fork, run by hardworking duo Julie and Craig Maddison, Heifer Station Wines, run by the incredibly lovely Michelle and Philip Stivens (they're working on a cellar door inspired by The Grounds of Alexandria) and the eclectic Bloodwood (appointment only).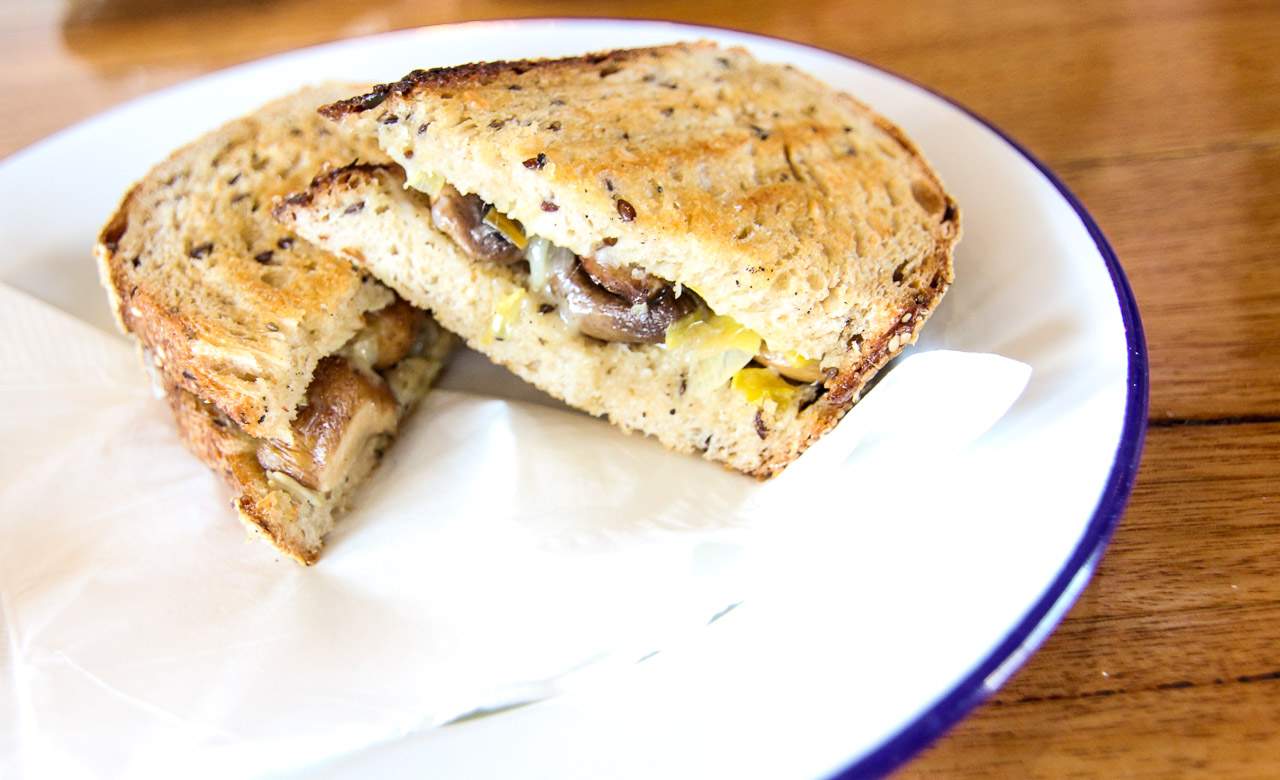 EAT: EVERYTHING YOU CAN CONSUME THAT ISN'T WINE
If you think hitting the all-you-can-eat Pizza Hut is your first port of call in Orange, hold that thought. Orange is home to some of the most genuinely kickass restaurants in the game, and one of the key players is Union Bank, the newest guardians of Orange's historic former police station, school of the arts, bank and then some, owned by Nick and Emma Bacon, chef and sommelier respectively. Pull up a pew in UB's warm-lit, homey space and feast on roast lamb, salt cod croquettes, pork bao and hectic-as-all-blazes cheese plates, all spruced up with produce from the kitchen garden (just 15 metres from the actual kitchen).
If you're serious about your food, you must take a trip to Milthorpe, a wonderfully quaint little town with a population of 650 just 15 minutes outside Orange. For breakfast, make sure you book ahead at The Old Mill Cafe, a beautiful old-fashioned tearoom whose lemon meringue pies need to be seen to be believed (and Instagrammed). But you absolutely cannot leave without visiting Tonic. Established in 2003 by owners Tony and Nicole Worland, one-hatted wonder Tonic brings both locals and foodie pilgrims alike. Tony boasts quite the resume, having worked beside the likes of Matt Moran, Michael Manners and Gordon Ramsay, so expect ambitious food. Showcasing local producers, Tonic serves up everything from delicate pan-fired crab cakes with fondant potato and sauce bouillabaisse to a whimsical dish called 'Strawberry Field', an artful candy store of a dish with lemon shards and a pop rocks-like finish. Plus, the honey and pear soufflé tastes like concentrated, fluffy warm happiness, so... recommended.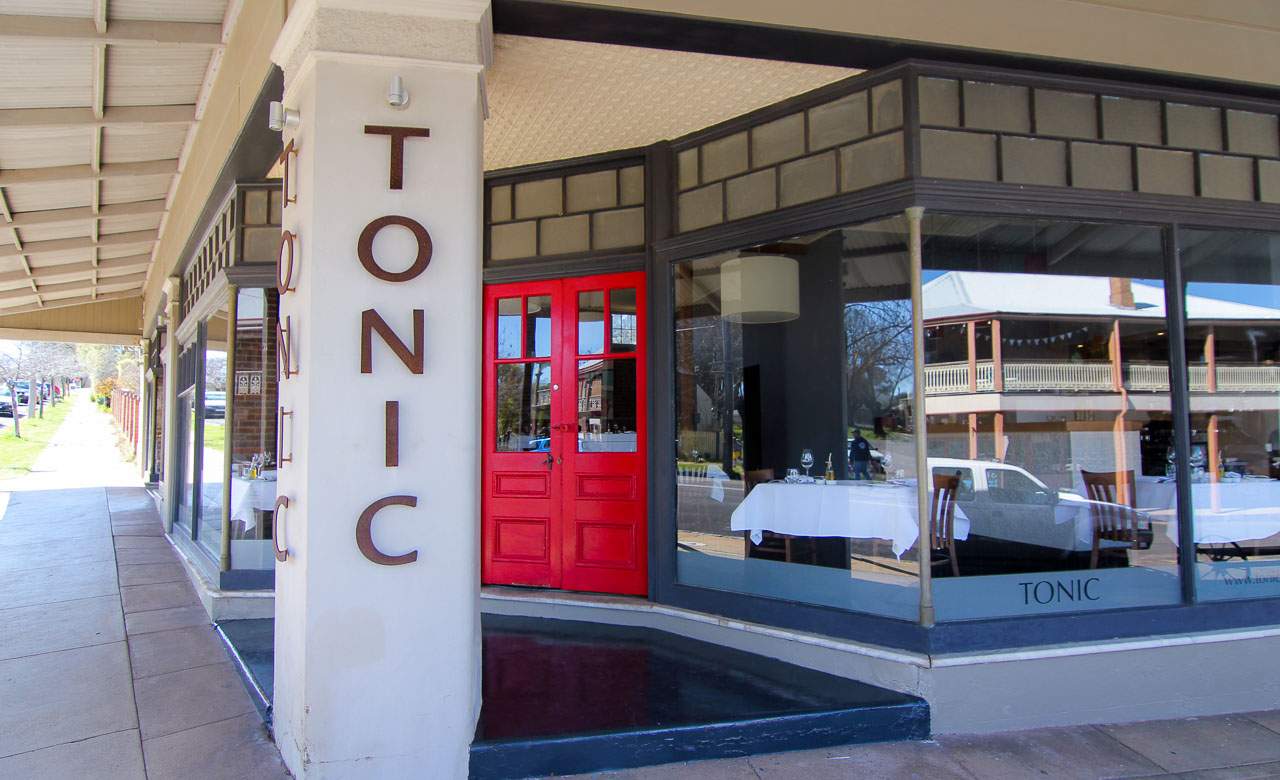 If you're looking for a hit of caffeine between tastings, Orange isn't just letting the coffee scene go unperfected. Head to Bills Beans in east Orange, a former butcher's shop converted into a buzzing cafe owned by young guns Ricky Carver and Carlie Beer. Their lively barista Eric knows everyone's name and sings along to Toploader's 'Dancin' in the Moonlight' while making one of the best coffees you'll have in an age. Feast on freshly-made nosh like juicy, cheesy mushroom toasties, melt-in-your-mouth homemade pumpkin quiches and perfect, perfect scrolls. The original Bills Beans roastery is a bit of an Orange institution, with its own espresso bar, Factory Espresso.  Also recommended, Good Eddy.
For all your take-home local goodies, visit A Slice of Orange or The Agrestic Grocer in town.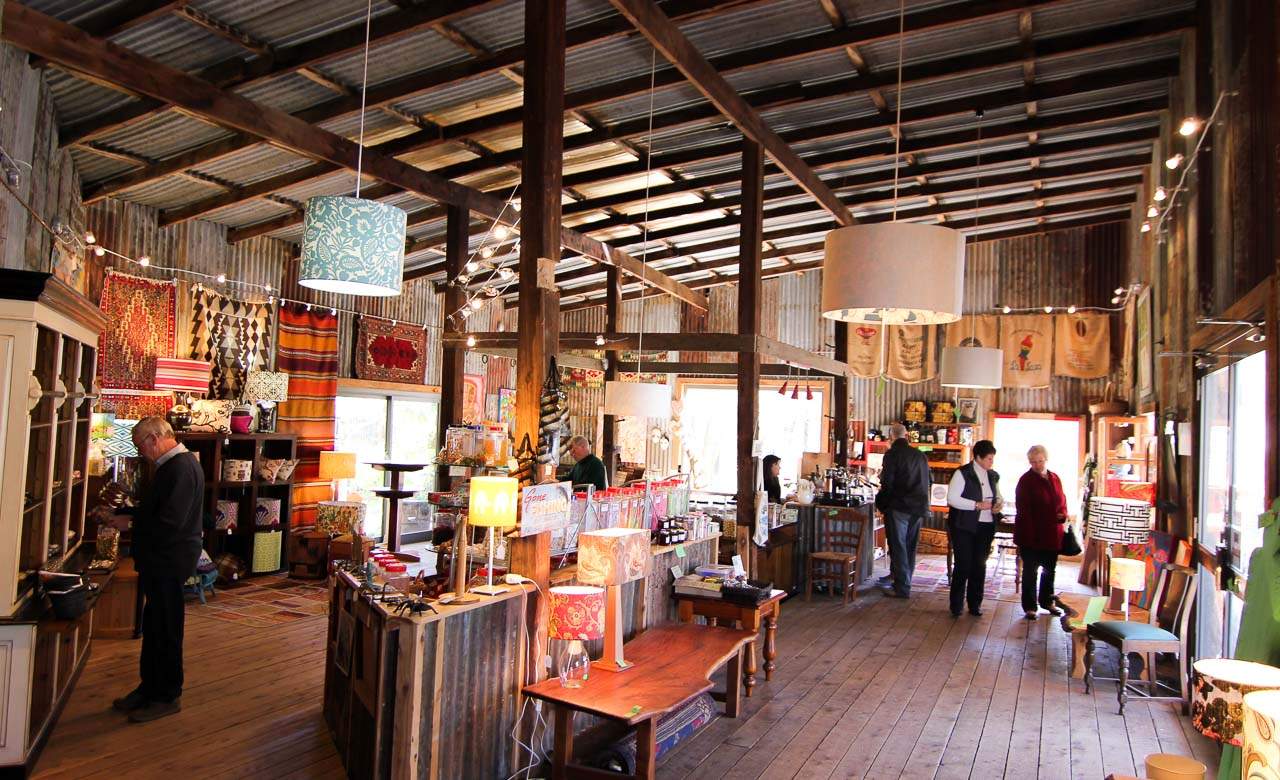 EXPLORE: LOLLY SHOPS TO ABSTRACT EXPRESSIONISM
It's worth inhaling more than edible and drinkable goods on your trip to Orange, especially if you're a history buff, art fan or general lover of all things vintage. Orange has a few great local galleries, including The Corner Store Gallery in east Orange. Exhibitions change every three weeks and range from James Kearns' abstract expressionist landscapes to Isobella Grist's smart collages.
If you're a bit of a history nut, let's start with the fact that you're struttin' around in Banjo Patterson's birthplace (yes, there's a poetry festival, if you're wondering). After you've wandered through Orange's city centre, with many beautiful old buildings (one particularly good example in the middle of Kinross Wolaroi School), head straight for Orange's teeny neighbour, Milthorpe. We're talking antique shops, bunting, a killer lolly shop called Galvanised, adorable design store Tomolly, new providore, bowling club and cellar doors aplenty, like Orange heavyweight Angullong or Bantry Grove. There's even two cellar doors in the old railway station: Coffee Hill and Edgecomb.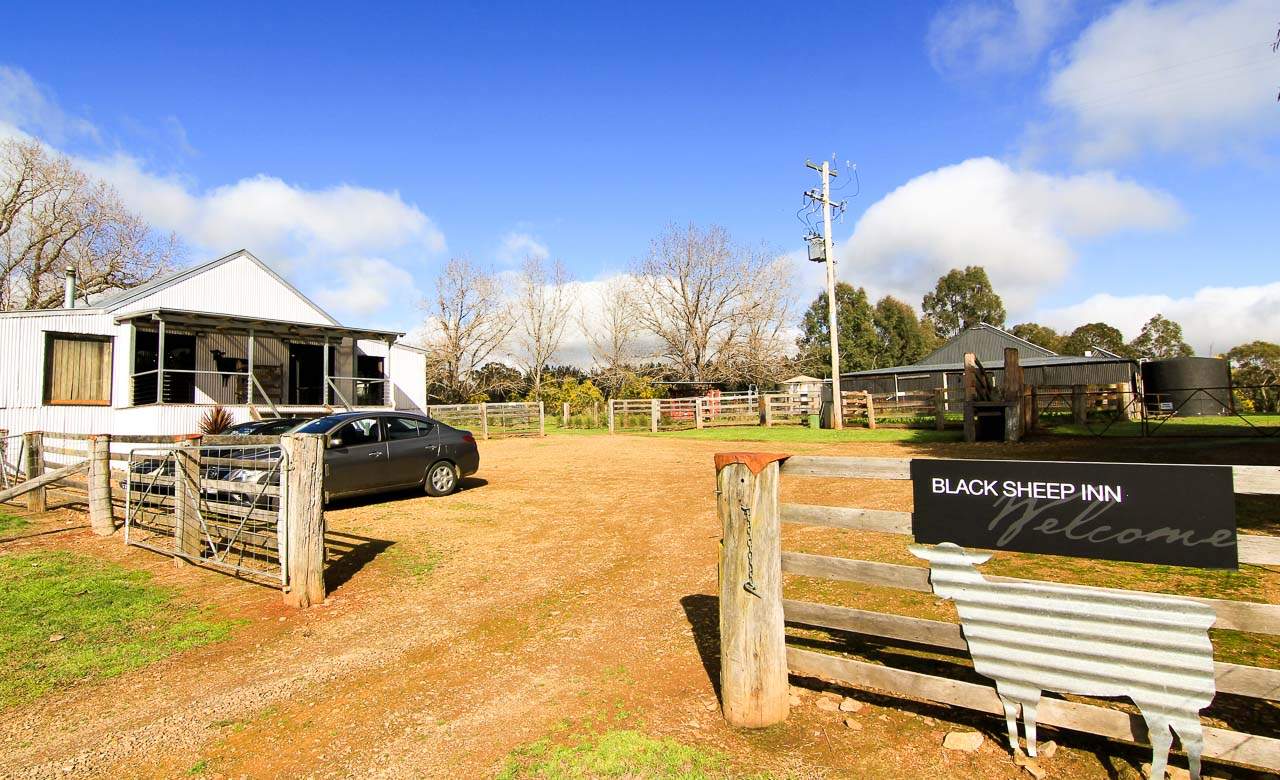 STAY: SHEEP SHEDS TO COUNTRY LOFTS
As far as snuggly country accomodation goes, Orange has some pretty beautiful spots to kip. If you're up for a true country stay with every last modern convenience, head for the award-winning Black Sheep Inn just 9km west of Orange on Heifer Station Lane, owned by the lovely Helen and Andrew Napier. Originally a 1900s sheep shearing shed, most of the original features have been preserved — along with a wrought iron fireplace. The Inn has five snug suites, each boasting original rolling shed doors instead of blinds (a very sweet feature). Corrugated iron runs the interior design, offset with modern steel trimmings and crisp white sheets. Helen served us brekkie in the morning, a three-course feast from poached pears with straight-up insane homemade lemon curd, to freshly-toasted sourdough with unbelievably delicious homemade apricot jam.
If you're headed for the quaint country streets of Milthorpe, there's plenty of boutique accomodation to snuggle into and forget you ever had some kind of job to return to. While you can take over an entire old chemist at Hockey's Accommodation, or the magazine-like Redagape Guesthouse, we made a temporary home of the Milthorpe Motel, a collection of 20 modern, homey rooms, from basic studio rooms to loft apartments that feel like your very own little ski lodge. Think comfy armchairs, luxe white bedding, and an easy stroll to Tonic, to repeat yesterday's belt-busting feast.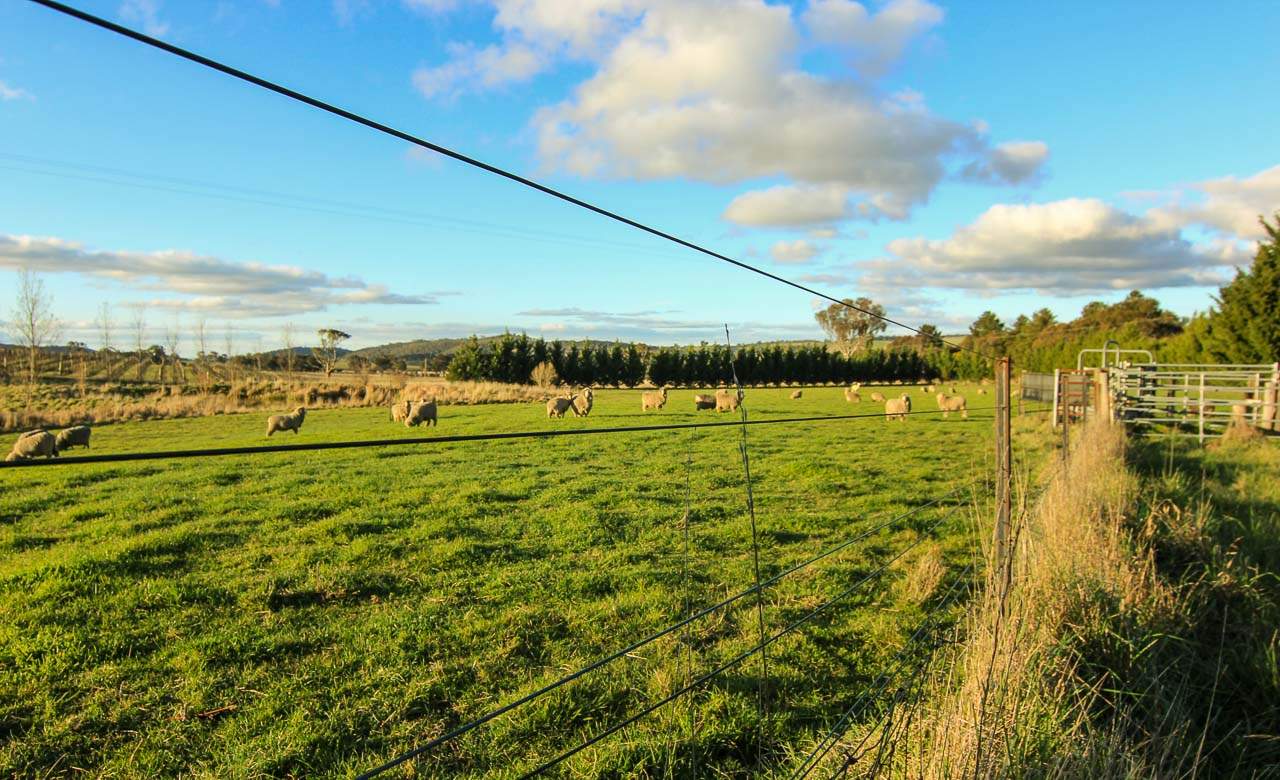 LET'S DO THIS; GIVE ME THE DETAILS
By car: Orange is approximately 260km, or just under four hours' drive along the Great Western Hwy/A32, from Sydney and about 765km, or about eight hours' drive from Melbourne. In both instances, peak hour traffic will probably add an hour.
By bus/train: The Dubbo XPT runs daily from Sydney and stops at Orange. On Mondays only the Broken Hill Explorer runs from Sydney and stops at Orange. In addition, CityRail trains run daily from Sydney to Lithgow with connecting coaches to Orange. A comprehensive bus service operates throughout Orange and buses are available to outlying villages, extending to Mt Canobolas, Spring Hill, Millthorpe, Lucknow and Molong. There is also a taxi service, hire car companies, coach tour operators and bicycle paths. Check timetables here.
For more information about Orange, head over here.

Images: Andy Fraser.
CP stayed, ate and wined as a guest of Brand Orange.
Introducing Concrete Playground Trips
Book unique getaways and adventures dreamed up by our editors