FOOD & DRINK
The Five Best Bars in Christchurch
This 'city of opportunity' mentality has spawned a new wave of small bars.
This article is part of our series on the diverse highlights of NZ's Canterbury region, from city to snow. To book your Lake Tekapo trip, visit the 100% Pure New Zealand website.
While those wanting to open bar in Melbourne or Sydney might have to settle for managing one, in Christchurch having your own place is entirely possible. This 'city of opportunity' mentality has spawned a new wave of small bars, each one taking its place in this new cultural landscape of Christchurch. The burgeoning bar culture has been vital to the reinvention of the city, as it will continue to be as it grows, rebuilds and evolves in the years ahead.
From local wine and craft beer on New Regent Street to margaritas and Mexican on the north side of the city, here are our five favourite bars in Christchurch.
The Last Word
The Last Word is the cosiest whiskey bar in Christchurch. Even if it's the only whiskey bar in Christchurch (which is quite likely), its charm certainly isn't diminished — not in our books, anyway. And it's the first bar you should hit should you find yourself in the CBD, whether it's for a pre-dinner or post-dinner drink, or just because it's after 4pm. Nestled on the cute Spanish-style New Regent Street (which houses quite a few gems; read on), The Last Word is all about you drinking fine whiskey in a fine setting. The bar is precisely the place you want to indulge in some 21-year-old Ardbeg single malt Scotch whiskey. You're welcome to sit up at the bar downstairs, or up in the lounge-like den, complete with low leather chairs and low level lighting.
If you know your whiskey you might be able to tackle the menu, but for all us mere mortals, it's best to ask the staff for recommendations — the list is huge and these guys know what they're talking about. Give them a vague indication and they'll be able to deliver on either a whiskey — Scotch, Irish, Japanese and New Zealand varietals are all on offer — or a cocktail to your liking. If you want a taste of everything though, get them to put together a tasting plate for you. Otherwise, they have a heaps of non-whiskey spirits behind the bar as well as wine and bottled beers. Basically, they have everything. You don't ever need to leave.
31 New Regent Street, Christchurch, +64 3 928 2381, lastword.co.nz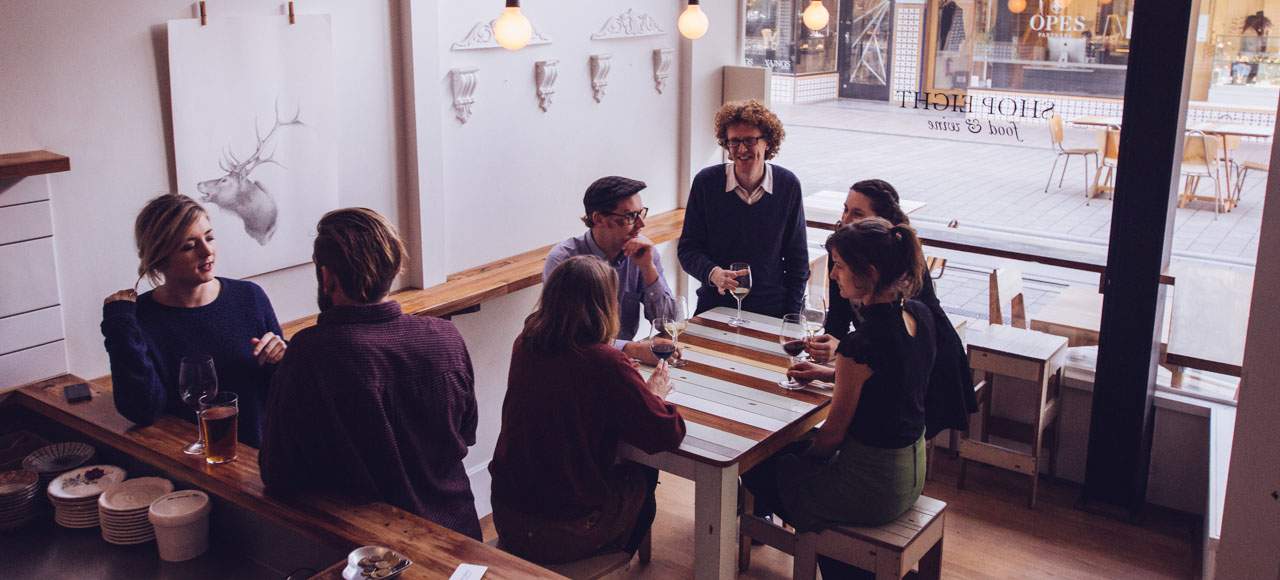 Shop Eight
Just a few doors down also on New Regent Street, you'll find — or be drawn to —Shop Eight. The tiny wine bar emanates a soft, golden glow out onto the quiet pedestrian-only street; sometimes there will be a guitarist riffing away in front of the bar, and even on a cold night there are bound to be one or two patrons sitting outside with a glass of red and a blanket over their knees. This place is special, and it's an absolute must-visit.
The brainchild of Liz Phelan, Shop Eight is just about as Christchurch as it gets. Pretty much all the food is sourced from the Canterbury region that surrounds the city, with chef Alex Davies using what he can get to create a seasonal menu that changes each day. The cheese comes from down the road in Darfield, the olives are picked from the Peninsula and all the meat is sourced from as close by as possible. And same goes for the wine: it all comes from North Canterbury. Even the fit-out is part of the city, with Rekindle — a social enterprise that repurposes wood waste — building the bar, table and chairs out of salvaged materials. Open for lunch or dinner, it's wine time from midday — but we recommend heading in for dinner as well as a drink.
8 New Regent Street, Christchurch, +64 3 390 0199, shopeight.co.nz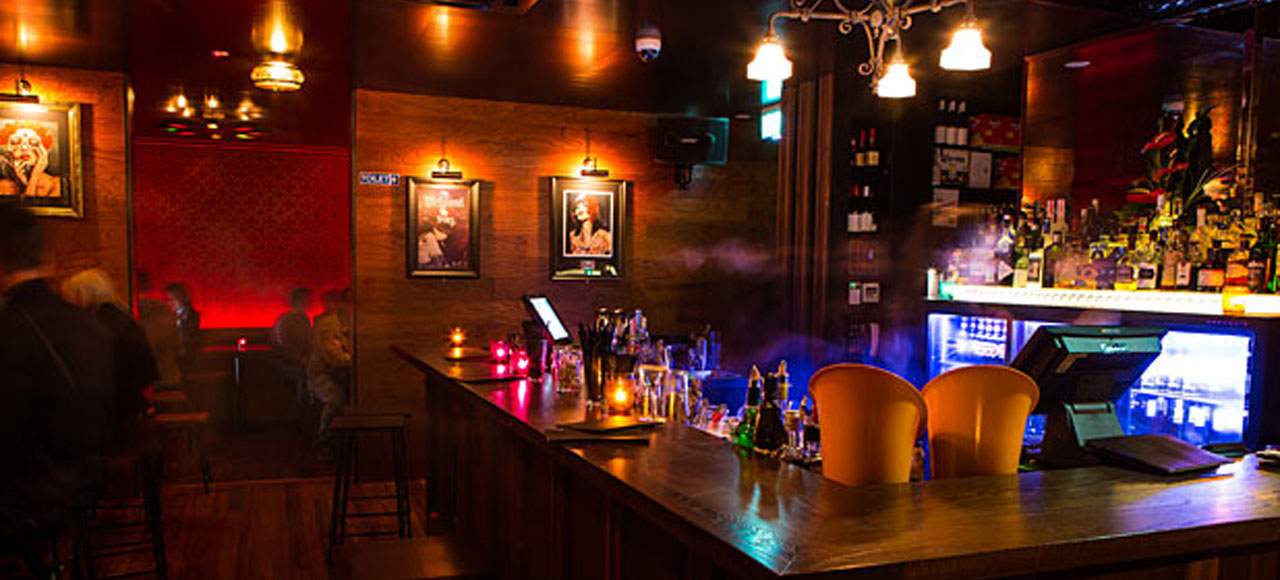 The Dirty Land
If you can get past the name, you might actually find yourself sitting in The Dirty Land eating a taco and downing a margarita. Because, thankfully, that's about as dirty as it gets. Connected to Mexicano's next door — Christchurch's answer to the modern Mexican craze that we're already very familiar with — this bar is a nice reprieve from the adjoining restaurant that seems to be booked out any night of the week. Inside it's moody and a little bit Day of the Dead, with tables for small groups and a bar for those drinking in a duo or solo. Food comes flying in from the kitchen next door, and before you know it you'll be wolfing down an A-grade taco and some fried chicken with a drizzle of lime.
The Dirty Land is one stop on the Victoria Street bar hop — particularly on Friday and Saturday nights — but during the week it's a surefire place to get a seat, a good feed and something in a salt-rimmed glass.
131 Victoria Street, Christchurch, +64 3 365 5340, thedirtyland.co.nz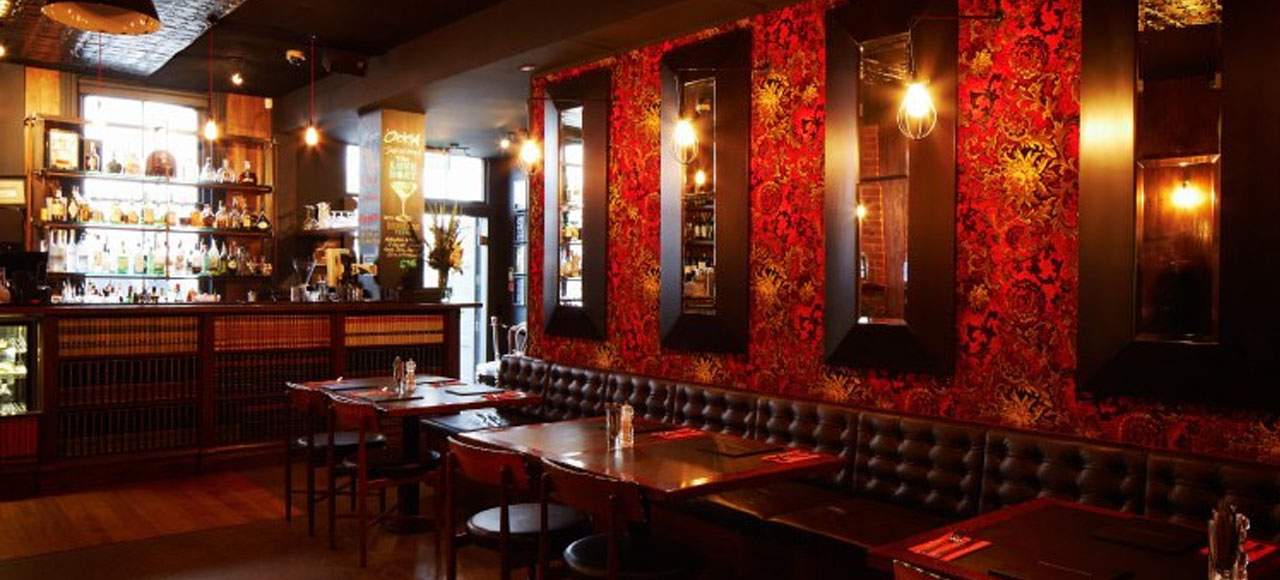 The Monday Room
If there was ever a place to get a cocktail in Christchurch, it's at the The Monday Room. With heavy features like an open fireplace, opulent red wallpapered walls and dark timber throughout, the bar beckons a cocktail order as rich as the space would suggest. That's why you'll order the Marmalade Rum Sour, and later maybe a negroni or whiskey some way or another. You'll barely be able to help it. But drinks aren't the only thing they do well here — their Japanese-style menu covers everything from snacking right through to dessert. Share small plates like the super fresh sashimi (you are in New Zealand, after all), soft shell crab and the fried chicken, or go for it with the whole sake-steamed flounder. Everything's relatively well priced but doesn't fail to feel extra decadent.
Corner Moorhouse Avenue and Madras Street, Christchurch, +64 3 377 5262, themondayroom.co.nz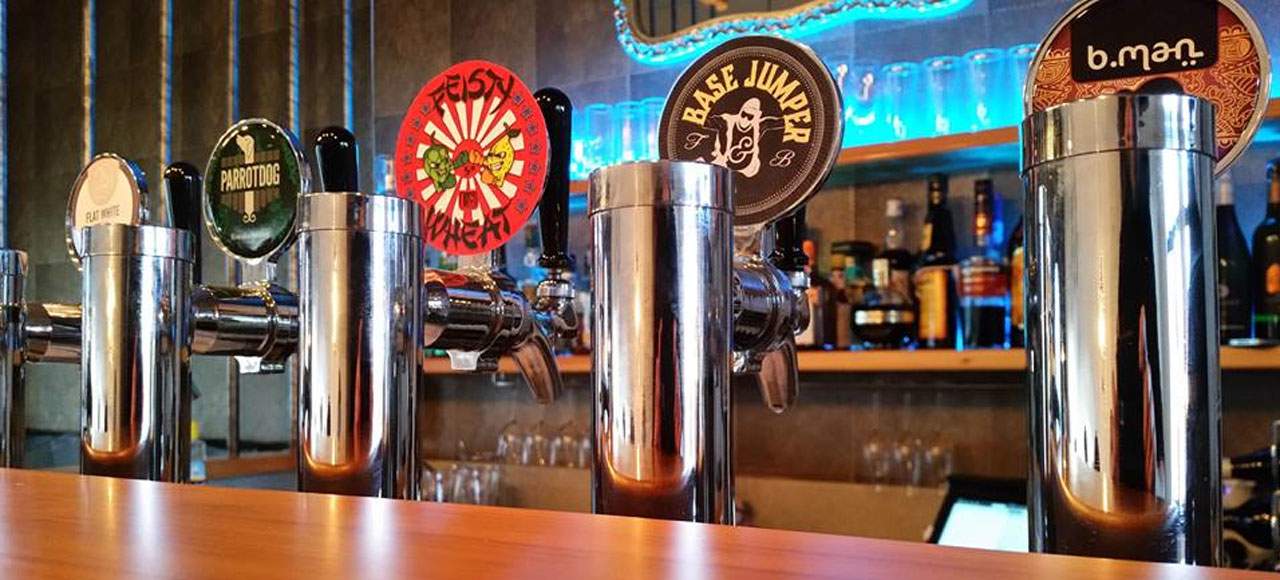 The Institution
Literally the newest bar on the New Regent Street block, The Institution has only just opened the doors to their upstairs craft beer haven little over a month ago. The space is small, but don't be fooled — these guys pack a lot of beer. The five beers on tap are constantly rotating, and at the time of our visit they were pouring a Raindogs Brewing Wee Bairn Bitter and a Four Avenues Amber Ale, both of which are brewed in Christchurch. If you can't choose (the bottled list goes on), the bar staff will be able to make a recommendation. Beer cocktails are also on the cards — just let them know you're game.
28 New Regent Street, Christchurch, theinstitution.co.nz

Getting there
Air New Zealand offers regular flights from Brisbane, Melbourne, Perth and Sydney to several North Island airports. A hop across the Tasman takes a comfortable three hours from Australia's east coast. For more information go to www.airnz.com and www.newzealand.com
The Last Word image thanks to pistolkeith via Instagram.
Published on September 16, 2014 by Lauren Vadnjal