Eerie and Twisted Apple TV+ Horror Series 'Servant' Is One of M Night Shyamalan's Best-Ever Projects
Like a thriller take on 'Mary Poppins', this unsettling series charts the strange events that follow a Philadelphia family when they hire a new nanny.
When M Night Shyamalan earned global attention and two Oscar nominations back in 1999 for The Sixth Sense, it was with a film about a boy who sees dead people. After ten more features that include highs (the trilogy that is Unbreakable, Split and Glass) and lows (Lady in the Water and The Happening), in 2019 he turned his attention to a TV tale of a nanny who revives a dead baby. Or did he? That's how Apple TV+'s Servant commenced its first instantly eerie, anxious and dread-filled season, a storyline it has followed in its second season in 2021, third in 2022, and now fourth and final batch of episodes currently streaming. But as with all Shyamalan works, this meticulously made series bubbles with the clear feeling that all isn't as it seems.
The director's Knock at the Cabin, another highlight to his name, isn't his only project worth spending time with in 2023. It isn't the only intriguing use of former Harry Potter star Rupert Grint on his resume, either, in a part that's the actor's best post-Wizarding World role. With Servant's latest go-around, Shyamalan is in producer mode, after popping in and out as a helmer across past ten-episode seasons. He's also still in his adored thriller territory, still paying homage to Alfred Hitchcock and still playing with twists, this time in a show that resembles a dark take on Mary Poppins. What happens if a caregiver sweeps in exactly when needed and changes a family's life, but she's a teenager rather than a woman, disquieting instead of comforting, and accompanied by strange events, forceful cults and unsettlingly conspiracies rather than sweet songs, breezy winds and spoonfuls of sugar? That's Servant's basic premise.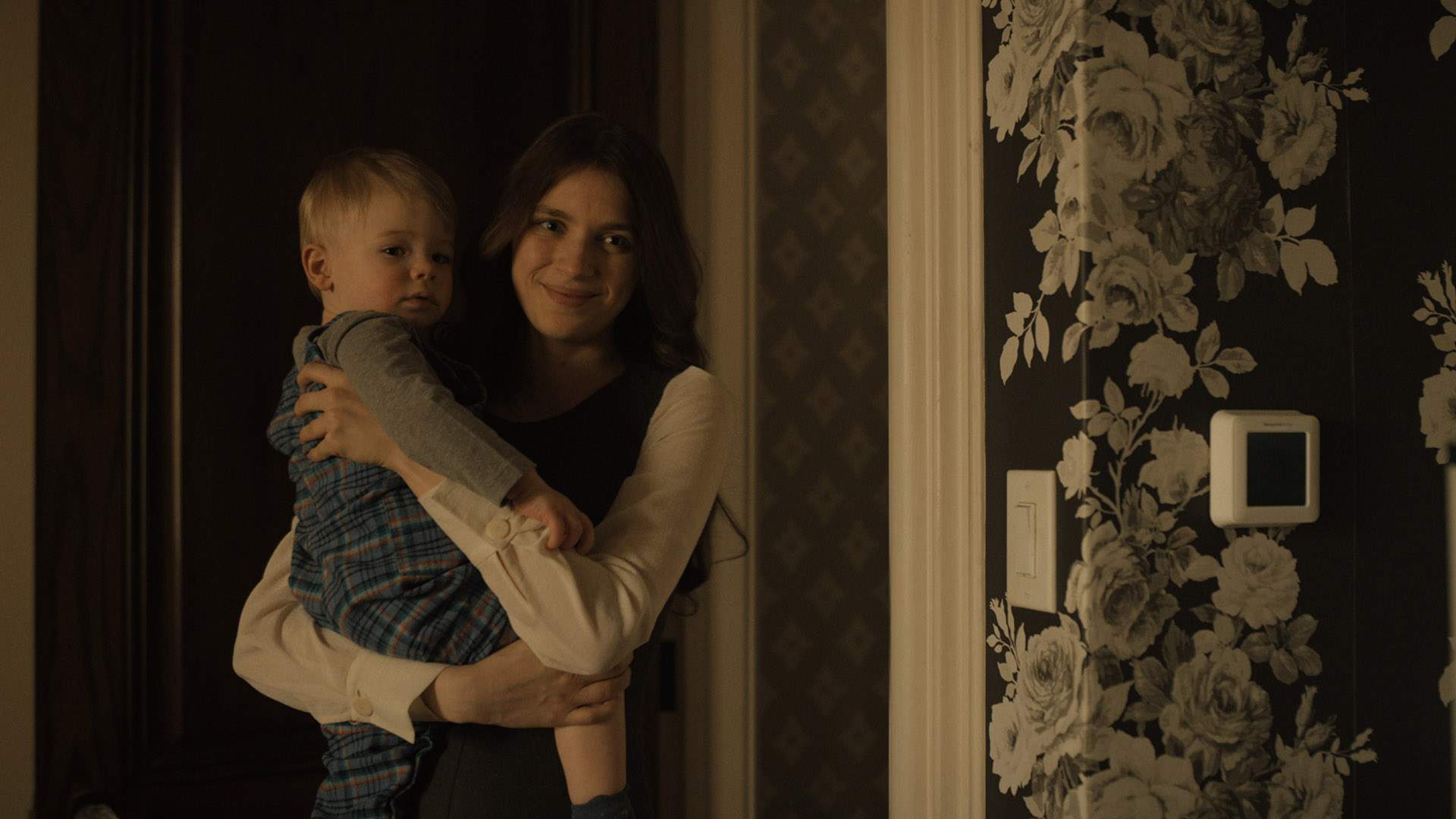 Set in Shyamalan's beloved Philadelphia, the puzzle-box series spends most of its time in a lavish brownstone inhabited by TV news reporter Dorothy Turner (Lauren Ambrose, The X-Files) and her celebrity-chef husband Sean (Toby Kebbell, Bloodshot). Living well-to-do lives, the wealthy pair appear the picture of happiness, complete with a newborn son to fulfil their perfect family portrait. But as 18-year-old nanny Leanne Grayson (Nell Tiger Free, Too Old to Die Young) quickly learned in Servant's first season, there's nothing normal about baby Jericho. After the tot tragically passed away, he's been replaced by a lookalike doll to calm the otherwise-catatonic Dorothy's grief. Leanne's job: selling that well-meaning deception.
Just as Knock at the Cabin unveils its first big twist early, so did Servant when it began. Before its debut episode was over, writer/producer Tony Basgallop (Berlin Station) revealed that the reborn doll filling Jericho's place has come alive after Leanne's arrival. So arises questions that are still being explored and mysteries that keep deepening in season four, including the young nanny's role in it all and the true meaning of her ties to the Turners. As the increasingly suspicious Dorothy, more-accepting Sean and Dorothy's recovering-alcoholic brother Julian (Grint, Guillermo del Toro's Cabinet of Curiosities) start discovering early, Leanne springs from an unconventional background with heavy religious ties — from a disturbing group intent on bringing her back and willing to stop at nothing to do so — and her happiness appears closely linked to the state of affairs in her new household.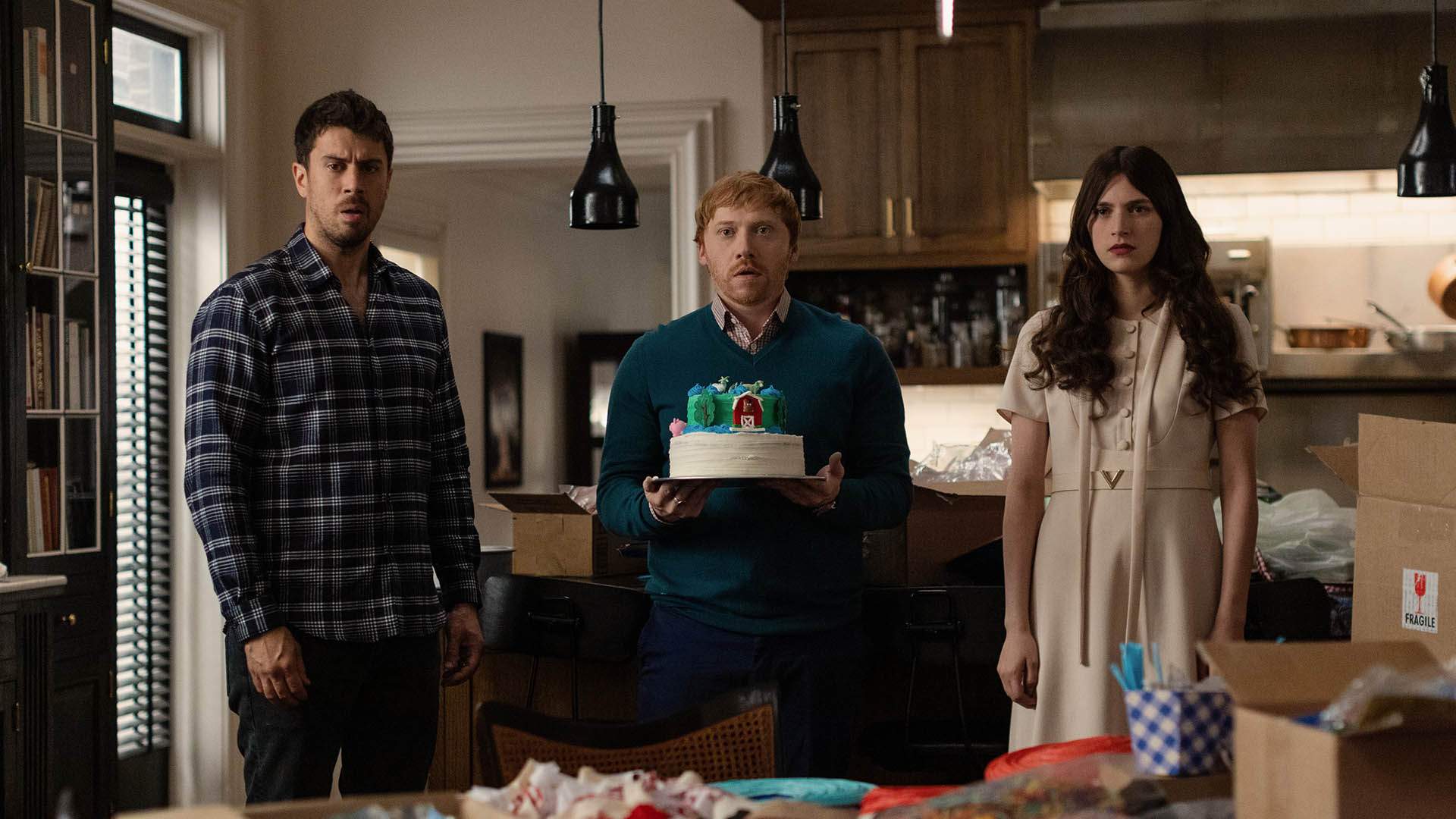 As Servant's seasons have inched by, Basgallop, Shyamalan and an impressive array of filmmakers — Raw and Titane's Julia Ducournau, Casting JonBenét and The Assistant's Kitty Green, Goodnight Mommy and The Lodge's Veronika Franz and Severin Fiala, Holiday's Isabella Eklöf and Predators' Nimród Antal among them, plus Shyamalan's daughter Ishana —  have kept the series focused on grief, belief and how they each feed into each other. Whatever the reason behind Jericho's comeback, having faith in him being back has kept Dorothy and the Turners' townhouse functioning. Sean and Julian are willing to accept the unusual turn of events to maintain a facade of normality, but have the family unwittingly made a bargain with severe consequences? Since Leanne crossed their doorstep, decay has also blighted their home. Jericho returned, but Sean's taste and smell disappeared, splinters started showing up everywhere and that gorgeous home began to crumble. 
Termites, maggots, bed bugs: they've all plagued Servant's covetable abode, which sprawls up and down but also ripples with a claustrophobic air. Cinematographer Mike Gioulakis — a veteran of Shyamalan's Old, Jordan Peele's Us and 2014 horror hit It Follows — winds through its main setting's halls, floors, nooks and crannies like he's creeping through a festering haunted house. His lensing is ghostly in its movements, elegantly but emphatically disrupting the sense of balance visually in every way it can. Sometimes, it pivots suddenly. Sometimes, it peers on from afar when a moment screams for a closeup, and vice versa. Often, it flits from focused to unfocused — and, in telling its off-kilter tale, the show's framing has little use for symmetry.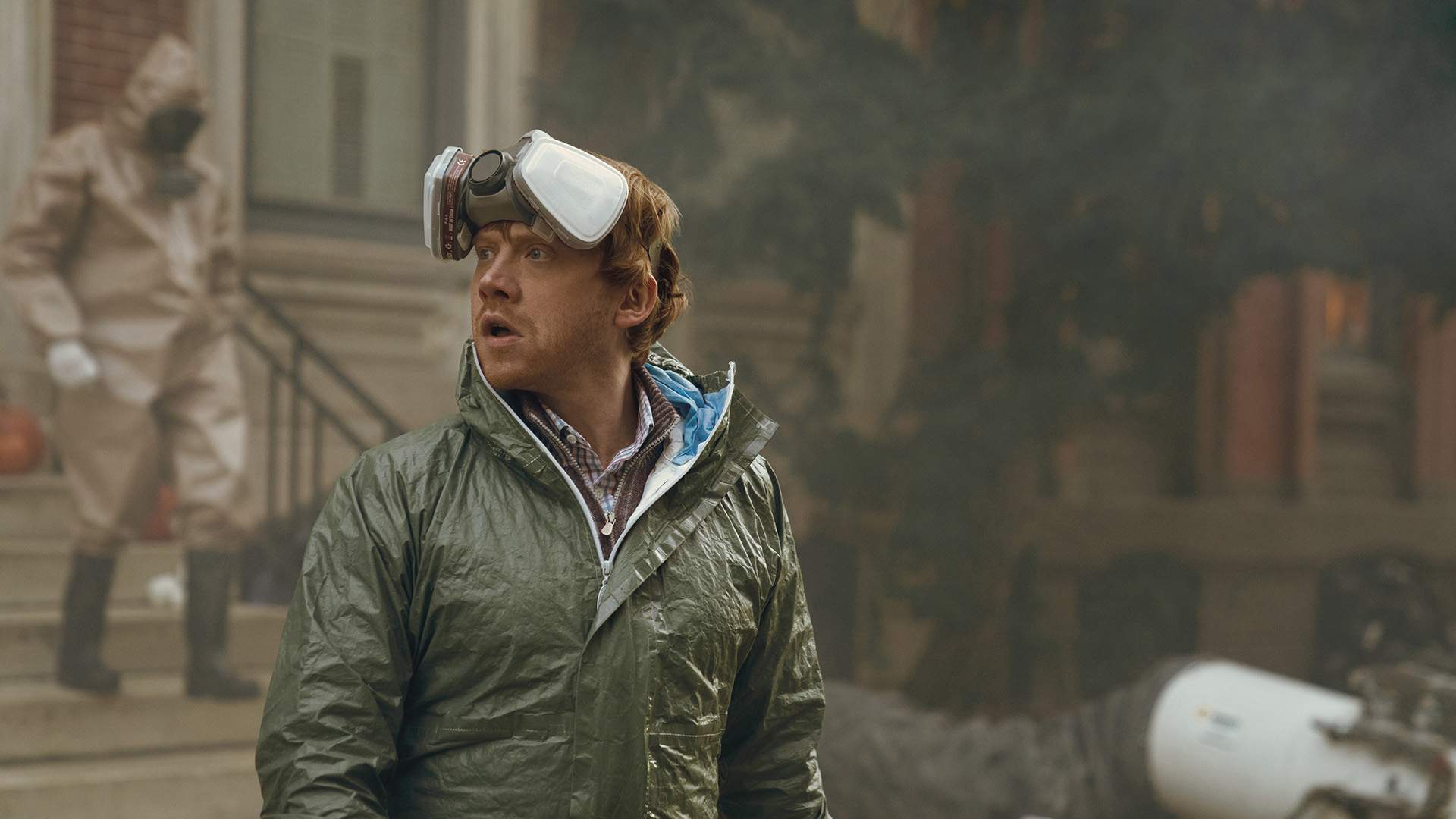 Servant isn't just impeccably shot — see: season four's debut episode, an unease-dripping spin on The Birds that sees Leanne swarmed in the street by cult members — but also unnervingly scored. The childlike plinking of the opening theme, with composer Trevor Gureckis (Voyagers) doing the honours, is unshakeably haunting from the get-go. In its music box-esque notes, bursts of playfulness and innocence echo, and also the feeling of sweetness turned sour. That's the mood lingering in the latest deliberately paced, insidiously atmospheric episodes, as Dorothy returns home after season three's big finale and fall, Sean attempts to balance his TV success with his family commitments, and Leanne and Julian become the de facto parents of the house. Leanne demands domestic bliss, but Dorothy is more certain than ever that the Turners would be far better off without the teen, even hiring nurses Bev (Denny Dillon, The Outsider) and Bobbie (Barbara Kingsley, The Flight Attendant) as a buffer.
In Servant's last hurrah, there's still no such thing as a cosy status quo — and doesn't the series have the spellbinding performances to show it. Alongside a never-better Grint at his most gruff, begrudging and scattered, Kebbell is mesmerising as a man pinballing back and forth between work and home, Dorothy and Leanne, and what he knows and believes. That said, as Dorothy and Leanne keep doing battle as rival matriarchs — including with a Misery-style situation thanks to Dorothy's injuries, with the nanny segueing from Mary Poppins to One Flew Over the Cuckoo's Nest's Nurse Ratched as well — Ambrose and Free are nothing short of phenomenal. However Shyamalan and Basgallop wrap up this discomforting tale, and whether or not they stick the landing, Servant has gifted viewers four seasons of spectacular duelling caregivers and gripping domestic tension, and one of streaming's horror greats.
Check out the trailer for Servant season four below:
Servant streams via Apple TV+.
Concrete Playground Trips
Book unique getaways and adventures dreamed up by our editors