FOOD & DRINK
Seven Days of Cheap Eats in Wellington
A week of affordable eats to keep both your stomach and wallet happy.
Sick of spending a fortune on Uber Eats every night just to get a decent feed? Or spending hours each week at the supermarket, buying ingredients for meals you'll never make? It can be hard to find affordable and delicious food in our city and it can be easy to fall into the habit of eating the same three things every week. It's time to branch out, experience what Wellington's affordable food scene has to offer and indulge in some of the tastiest and cheapest eats in town, every day of the week.

MONDAY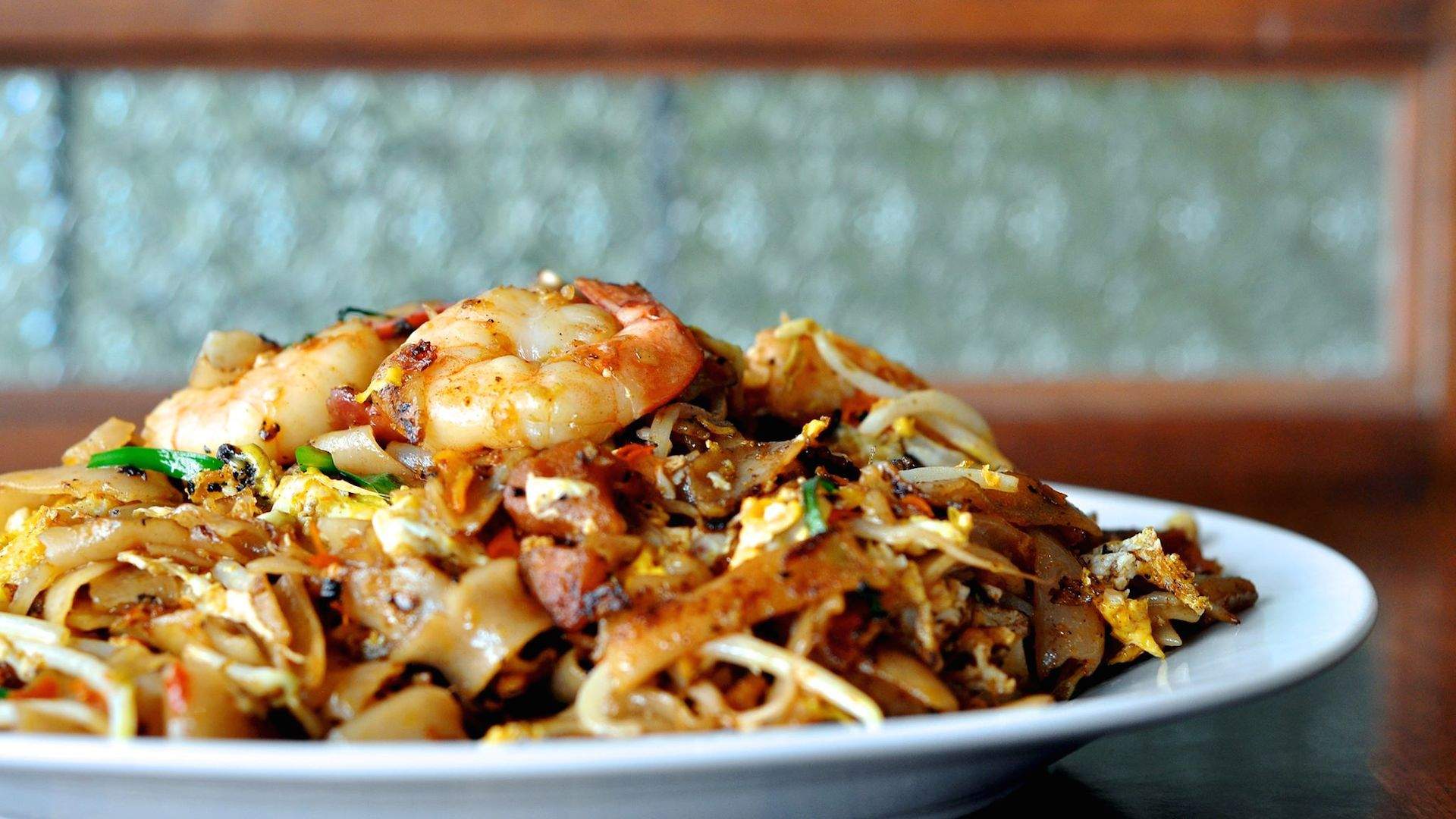 Monday nights can be busy when trying to find a place to eat, the city is often bustling with the start of a new week. Little Penang on Dixon Street is the hub for affordable Monday night eats, with curry and roti for $8.90 and a never-ending pot of Chinese tea for only $4.50. Little Penang was even awarded The Best Cheap Eats by Capital Magazine last year.
BFG, CAPITAL MARKET
The Capital Market is the best one-stop destination for cheap and delicious food from a variety of different cultures. BFG offers a range of Chinese noodle dishes, as well as wonton soups and dumplings. You can choose to include meat in your order or keep it vegan, with a choice of one (or several) of their tasty sauces. The basic salad noodle is enough to feed a very hungry Wellingtonian and only costs $6, or splash out $7.50 for their advanced salad noodle.
Sweet Mother's Kitchen is a fantastic and unexpected blend of New Orleans-style cooking and Mexican snack food. The vegetarian tacos are only $11.50 and they offer a full vegan menu too. With $12 for a mushroom quesadilla and a giant bowl of chunky curly fries for $7.50, you can't go wrong. They also make the best milkshakes in town, often with outrageous flavours.

TUESDAY

Searching for the best New York-style pizza? Tommy Millions is the cheapest and the tastiest. With classic flavours such as pepperoni, porker, margarita and a $5 vegan slice special. They offer a buy one get one free deal for margherita slices from the Courtney Place branch for just $5.
If you're after delicious Asian-style vegan eats without spending a fortune, Aunty Menas is affordable, tasty and quick. With an impressive range of plant-based meat alternatives, any vegan would be drooling at the Aunty Menas menu. Pick up a nasi goreng for only $11.50 and starters such as spring rolls and dumplings for $6.50. Eating plant-based has never been so easy.
One of the trendiest burger spots in town, Ekim is like something straight out of New York, with street art murals and a food truck for a kitchen. The classic Ekim burger is only $6 and big enough to leave you fully satisfied, or indulge in The Beefy Pete or Big John for $10 each. Enjoy your decadent Ekim burger in their urban courtyard. Vegan and vegetarian options are also available.

WEDNESDAY

For possibly the cheapest eats in Welly, Rogue and Vagabond offers a special that will blow you away. How does 77c wings and $2 tacos sound for your Wednesday night? They also offer a range of different craft beers to sample and you can enjoy all of this cosied up on a beanbag in their outdoor seating area in Glover Park.
Hidden down the trendy street of Left Bank, Satay Kingdom is any Malaysian food lovers dream. With their famous satay burger an easy $5.50 or their roti chanai (big enough for two) only $7. Soak up the ambience of Left Bank whilst enjoying the best affordable curry in town.
Recently opened in Cuba Street, crowd favourite Lord of The Fries is the ultimate vegan junk food chain. Typically, tasty vegan food is pretty pricey, but Lord of The Fries offers their mini burgers for $7 or their fully vegan chicken nuggets for only $8.50. In the world of vegan food, that's pretty much unheard of.

THURSDAY

Everyone loves dumplings and they're a classic affordable lunch or dinner item, best served hot with a big pot of Chinese tea. House of Dumplings is simply unbeatable, with each dumpling costing $2. Simply rattle your bag and dig up some loose change and any one of their vegetarian, vegan or meat dumplings could be in your belly within a matter of minutes.
For the most affordable Turkish food in Welly, Abrakebabra has that delicious street food taste with exotic and rich flavours. Grab a kebab on the go for as cheap as $10, peel back the foil and enjoy. Or choose from a range of Turkish pizzas for $12. If you're feeling daring splash out on the super hot Diablo burger served on Turkish bread for only $13.
ZAMBRERO, VARIOUS LOCATIONS
It can be difficult to find fresh and healthy food that doesn't cost a fortune. For those craving a more healthy takeaway option, Zambrero has you covered. With that fresh and spicy Mexican flavour, Zambrero's menu consists of burritos, nachos, quesadillas and more. Vegetarian quesadillas are only $6.50 or the classic taco for an even $6.

FRIDAY

When you're in the mood for a big breakfast feed, Mama Brown has an array of American style treats to indulge in, and they won't break the bank. For $14 enjoy their stack of waffles, made fresh every morning and served with maple syrup. Or their classic crispy bacon and egg fry-up on sourdough toast for just $13. They also create milkshake mayhem with their Crunchie or Flake shake for $10.
What better way to treat yourself after a long week than with a fresh wood-fired pizza? Heaven Pizza on Cuba Street is affordable, tasty and full of vegan-friendly options. With small pizzas starting at just $8.50, you don't need to break the bank to satisfy your craving. They also offer a decadent $9.50 chocolate pizza, topped with Nutella, chocolate and marshmallows — sounds evil but oh-so-delicious.

SATURDAY

If you're after something fresh, vegan-friendly and a little different to your normal Saturday night dinner scene, head on down to Boquita on Kent Terrace. With an array of health and delicious taco options, Boquita is an affordable option for those more health-conscious folk. Tacos start at $6.50 and include ingredients such as scrambled spiced tofu, garlic and truffle oil roasted mushrooms and fresh salsa.
For a classic Saturday brekkie or brunch, Southern Cross has a little something for everyone. With breakfast options ranging from porridge, eggs and burgers to the ultimate vegan fry up. Enjoy eggs done anyway on fresh ciabatta loaf for just $10 or for the sweet tooth option, a vegan smoothie bowl topped with Pic's peanut butter, coconut cream and granola for just $13.
Probably the most affordable burgers you'll come across in Wellington, with most prices being $12 or under. Boom Burger specialises in 100 percent pure beef burgers. You can find anything from the American cheeseburger ($9.90) to the Double Happy Shroom burger for the non-meat eaters ($10.90).

SUNDAY

Start your Sunday with a gourmet bagel brunch or brekkie from Best Ugly Bagels. With delicious and fresh bagels made on the premises, you can try any one of their crazy or classic flavours. Their cheapest bagel being just $5, you can also score a Zany Zeus organic cream cheese bagel for $7 or smeared with their housemade chocolate hazelnut spread.
If you're after a delicious Asian fusion feast, Goldie Milk Bar has you sorted. With a range of bubble tea, dumplings and Korean food for a small price. Grab a Korean fried chook in a spicy sweet sauce for $11 and wash it down with a bubble tea of your choice for just $6.
For a special Sunday treat, take yourself out for the best frozen yoghurt in town. The Frogurt Store on Courtenay Place specialises in sweet treats, indulge in waffles or frogurt with your choice of toppings (or both). For just $6.50 you can enjoy any one of their delicious waffle flavours, Nutella, banoffee, Snickers, chocolicious or even salted caramel.

Feature image: Lesley Wild.
Published on June 25, 2019 by Bella Foster