Netflix and A24 Dramedy 'Beef' Turns Petty Feuds Into Steven Yeun- and Ali Wong-Starring Perfection
If you've ever gotten irrationally angry about a minor exchange with a stranger, then questioned your entire life, this new standout understands.
Beef starts with two strangers meeting, but there's absolutely nothing cute about it. Sparks don't fly and hearts don't flutter; instead, this pair grinds each other's gears. In a case of deep and passionate hate at first sight, Danny Cho (Steven Yeun, Nope) and Amy Lau (Ali Wong, Paper Girls) give their respective vehicles' gearboxes a workout, in fact, after he begins to pull out of a hardware store carpark, she honks behind him, and lewd hand signals and terse words are exchanged. Food is thrown, streets are angrily raced down, gardens are ruined, accidents are barely avoided, and the name of Vin Diesel's famous car franchise springs to mind, aptly describing how bitterly these two strangers feel about each other — and how quickly.
Created by Lee Sung Jin, who has It's Always Sunny in Philadelphia, Dave and Silicon Valley on his resume before this ten-part Netflix and A24 collaboration, Beef also commences with a simple, indisputable and deeply relatable fact. Danny could've just let Amy beep as much as she liked, then waved, apologised and driven away. Amy could've been more courteous about sounding her horn, and afterwards. But each feels immediately slighted by the other, isn't willing to stand for such an indignity and becomes consumed by their trivial spat. Whether you're a struggling contractor hardly making ends meet, as he is, or a store-owning entrepreneur trying to secure a big deal, as she is — or, if you're both, neither or anywhere in-between — pettiness reigning supreme is basic human nature.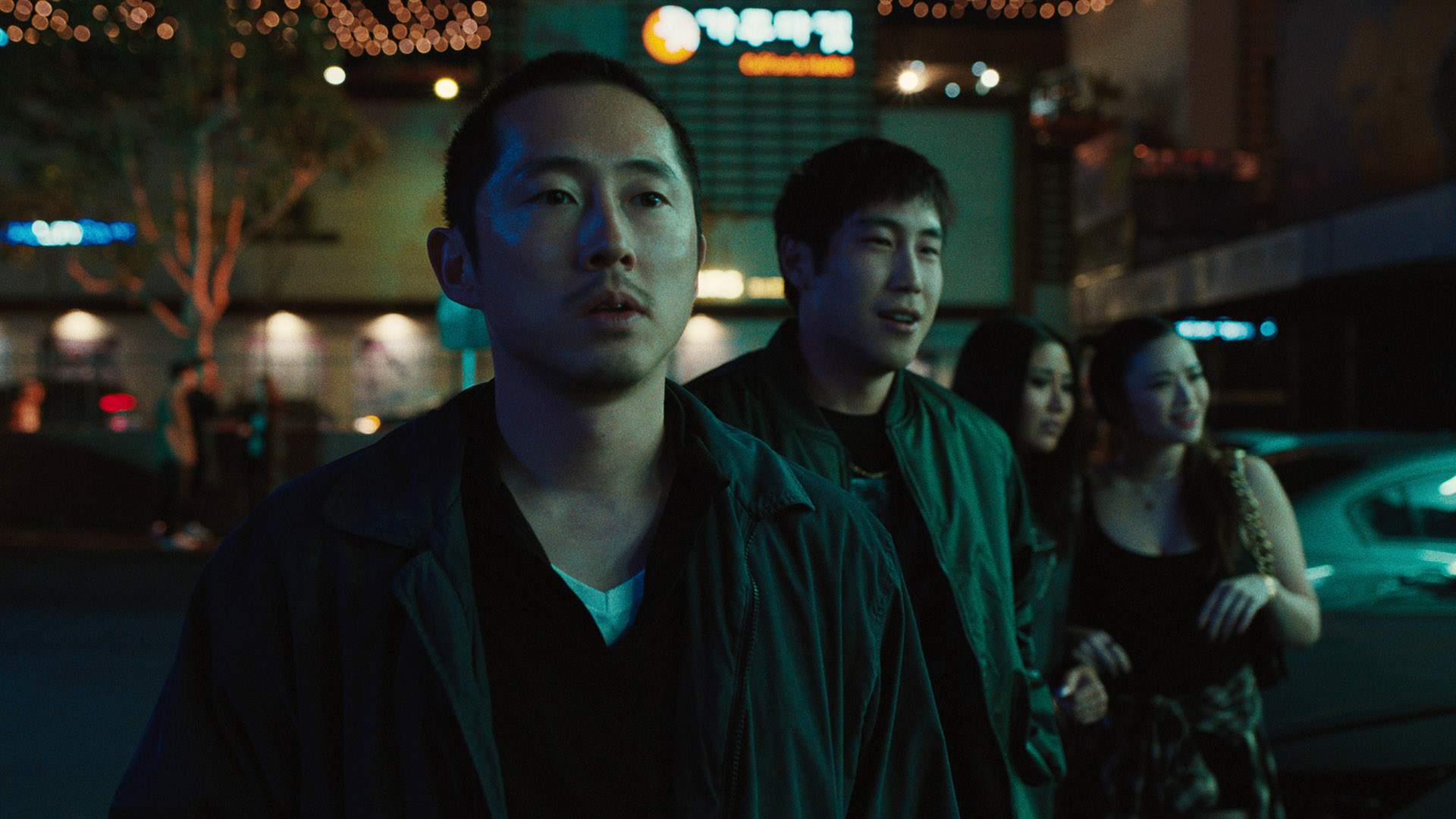 If you've ever gotten irrationally irate about a minor incident, this new standout understands. Episode by episode, it sees that annoyance fester and exasperation grow, too. Streaming in full from Thursday, April 6 just in time for Easter long-weekend binges, Beef spends its run with two people who can't let go of their instant rage, keep trying to get the other back, get even more incensed in response, and just add more fuel to the fire again and again until their whole existence is a blaze of revenge. If you've ever taken a small thing and blown it wildly out of proportion, Beef is also on the same wavelength. And if any of the above has ever made you question your entire life — or just the daily grind of endeavouring to get by, having everything go wrong, feeling unappreciated and constantly working — Beef might just feel like it was made for you.
For Los Angeles resident Danny, Amy's rudeness is just another source of frustration on what seems like an endless list. He was only in her vicinity at all to return a heap of grills, but the shop assistant was snarky, he couldn't find his receipt and ended up taking them home again anyway. He's also exhausted from continuously needing to hustle for work, and from ill-mannered customers — all while getting attitude from his younger brother Paul (Young Mazino, Prodigal Son), who he's doing his best to look out for. Then there's his quest to make enough cash to bring his parents (first-timers Jerry Hanjoo Kim and Gina Lee) back from Korea after the motel they ran fell on hard times, plus the shady get-rich-quick shenanigans that his fresh-out-of-prison cousin Isaac (David Choe, The Mandalorian) is always plunging him into.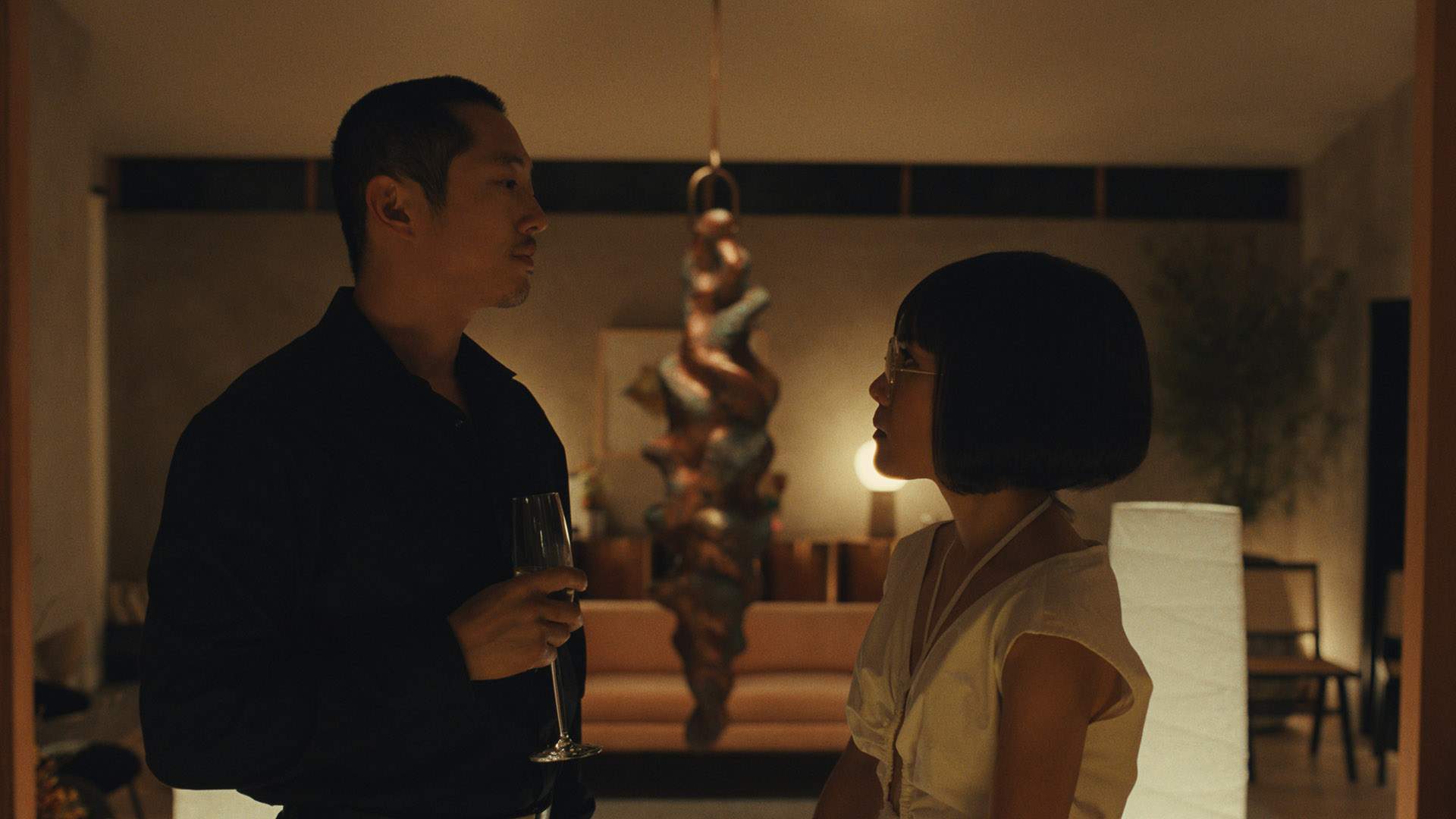 For the Calabasas-dwelling Amy, there's always something to deal with — Danny's ute almost reversing into her SUV is just the latest. Her artist husband George (Joseph Lee, Searching) plays primary parent to their anxious daughter Junie (Remy Holt, The Afterparty), which means that she's the overworked financial provider via her designer plant company (and getting grief from his mother Fumi, played by Pretty Little Liars' Patti Yasutake, for it). That's involved years of toiling hard to establish the business, and make it a success. She's also spent the past two years attracting Jordan Forster (Maria Bello, NCIS), who owns the chain of hardware stores that leads her to Danny, to buy her out. All that she wants is to enjoy time with her family, but finalising the deal requires jumping through the eccentric billionaire's many hoops, even while getting insider tips from her sister-in-law Naomi (Ashley Park, Girls5eva).
There's a chalk-and-cheese air to Danny and Amy's dynamic early, as Beef gets them duelling as seeming opposites. But as their fight escalates — and, from road rage to urine-soaked floors, catfishing, sabotaging careers and more, it escalates to dowright civilian warfare — they're united in their immature pettiness, their many flaws, and their individual despair over where life has taken them and why. Beef is smartly penned as a dual character study of an unhappy pair stuck between quarter-life and midlife crises, striving to move forward but treading water, and terrified of losing what they've worked for. It's a portrait of two people fracturing and fraying well before they set each other off, and it knows and sees how little that truly separates Danny and Amy, especially when they can't spy that themselves.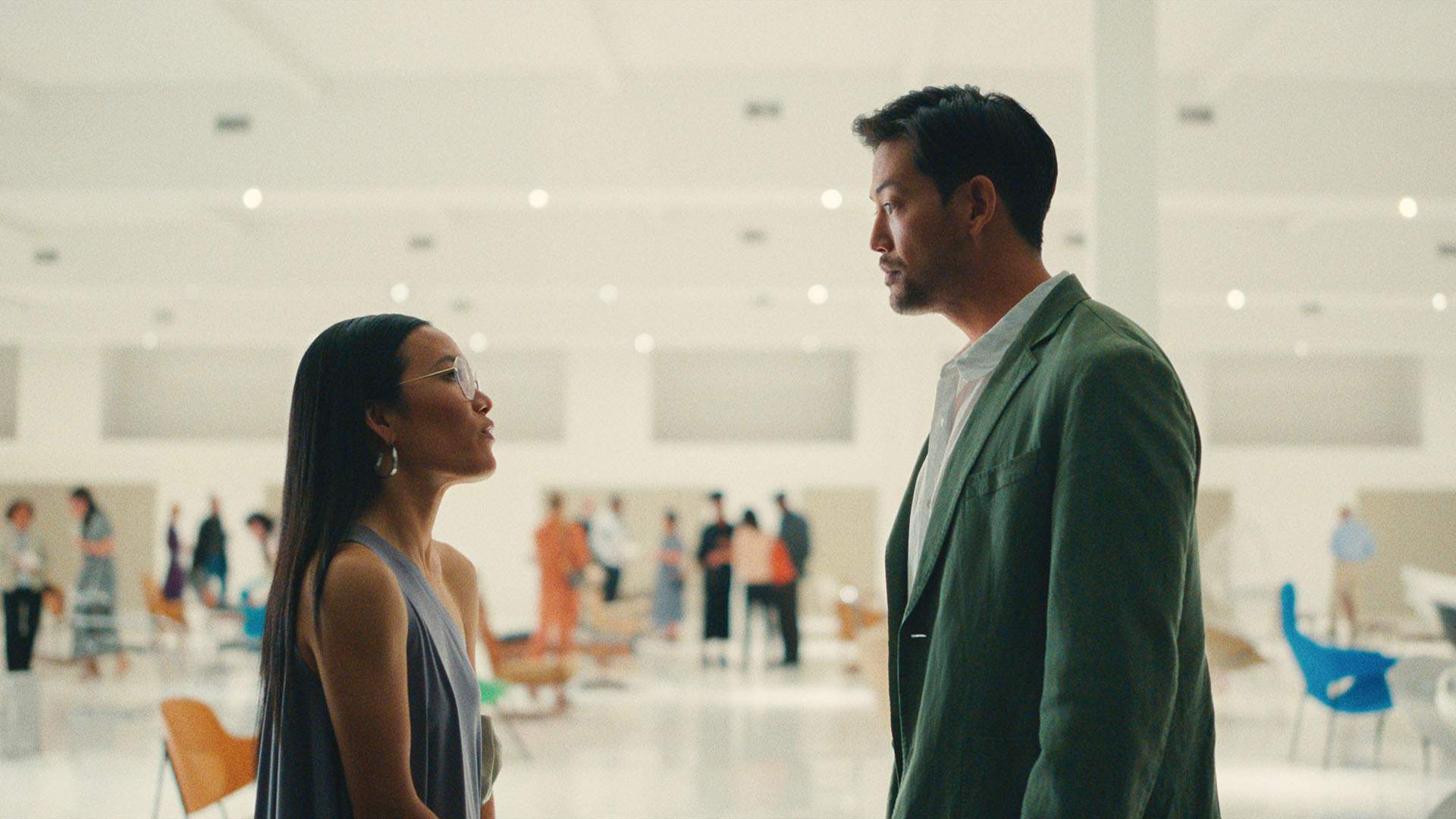 Beef is also smart about the vengeance- and obsession-seasoned stew it splashes across the screen: its Los Angeles setting, its masterful tonal swerves from deep drama to dark comedy and back again, its treasure trove of hostilities, its willingness to get Lynchian, its lived-in characters from its central duo down to its supporting players, and the generosity and sympathy that it shows everyone even at their worst. Its brightest move in a show filled with bright moves is casting Minari Oscar-nominee Yeun and Always Be My Maybe's Wong, however. Each is exceptional. That's a word that keeps being directed Yeun's way, and deservedly — see Minari, Nope, Burning, Okja, his skit on I Think You Should Leave with Tim Robinson — but it demands screaming here as he navigates such a range of scenarios, emotions, squabbles, revelations, sources of inner turmoil, and stints of both physical and witty comedy. As an actor, Wong has never been better, also while taking the same journey. And whether they're shouting at or plotting against each other, they're dynamite together.
At the end of episode one, with Danny and Amy enlivened by their feud — living for it, even — Beef plays out its debut instalment with Hoobstank's 'The Reason'. Its words are fitting; this twosome is feeding off each other, thriving in their meanest ways and only letting themselves truly be themselves in their newfound enemy's company. That's another of the show's strokes of genius. So is the 90s-heavy soundtrack, which also spans Tori Amos, Smashing Pumpkins, Bush and Offspring like it's Yellowjackets. And, equally as shrewd is the inbuilt acknowledgement that Danny and Amy are mad, sad, disappointed and frustrated about everything, not just each other, but so is everyone around them. We all have beef. "It's always fucking something," as Beef's two leads both espouse and we all feel. Recognising that makes for hilarious, grim, tense, savvy, sometimes-surreal and always-irresistible viewing.
Check out the trailer for Beef below:
Beef streams via Netflix from Thursday, April 6.
Images: Netflix.
Concrete Playground Trips
Book unique getaways and adventures dreamed up by our editors