FOOD & DRINK
Thirteen Auckland Comfort Foods to Get You Through the Colder Months
Warm up with slow-roasted prime rib, loaded hotcakes or pizza by the metre.
Thirteen Auckland Comfort Foods to Get You Through the Colder Months
Warm up with slow-roasted prime rib, loaded hotcakes or pizza by the metre.
---
For all its shortcomings, winter deserves its credit where credit is due. It doesn't get much better than cosying up on the couch with a delightfully large glass of red or finding a table next to a foggy window at your local diner. When it's cold outside, finding comfort in a dish to warm you inside-out should be at the top of your priority list. In aid of this, we've compiled a list of Auckland's best comfort foods for you to check out. Head's ups, organic quinoa and kale crisps don't feature.


Adhering to the old-school nature of things is Jervois Steak House. Housed in a breathtaking heritage building, it's best known for providing patrons with a mouthwatering culinary experience you'll long to come back for. We recommend warming up with the slow-roasted prime rib. Baring in mind that it must be ordered 24 hours in advance, the prime rib is selected from the finest 150-day grain fed Black Angus and is then dry aged for succulent results. Available in two sizes, the queen cut (300g) or king cut (450g), Jervois Steak House combines expertise with the highest quality of produce accompanied with a housemade red wine jus.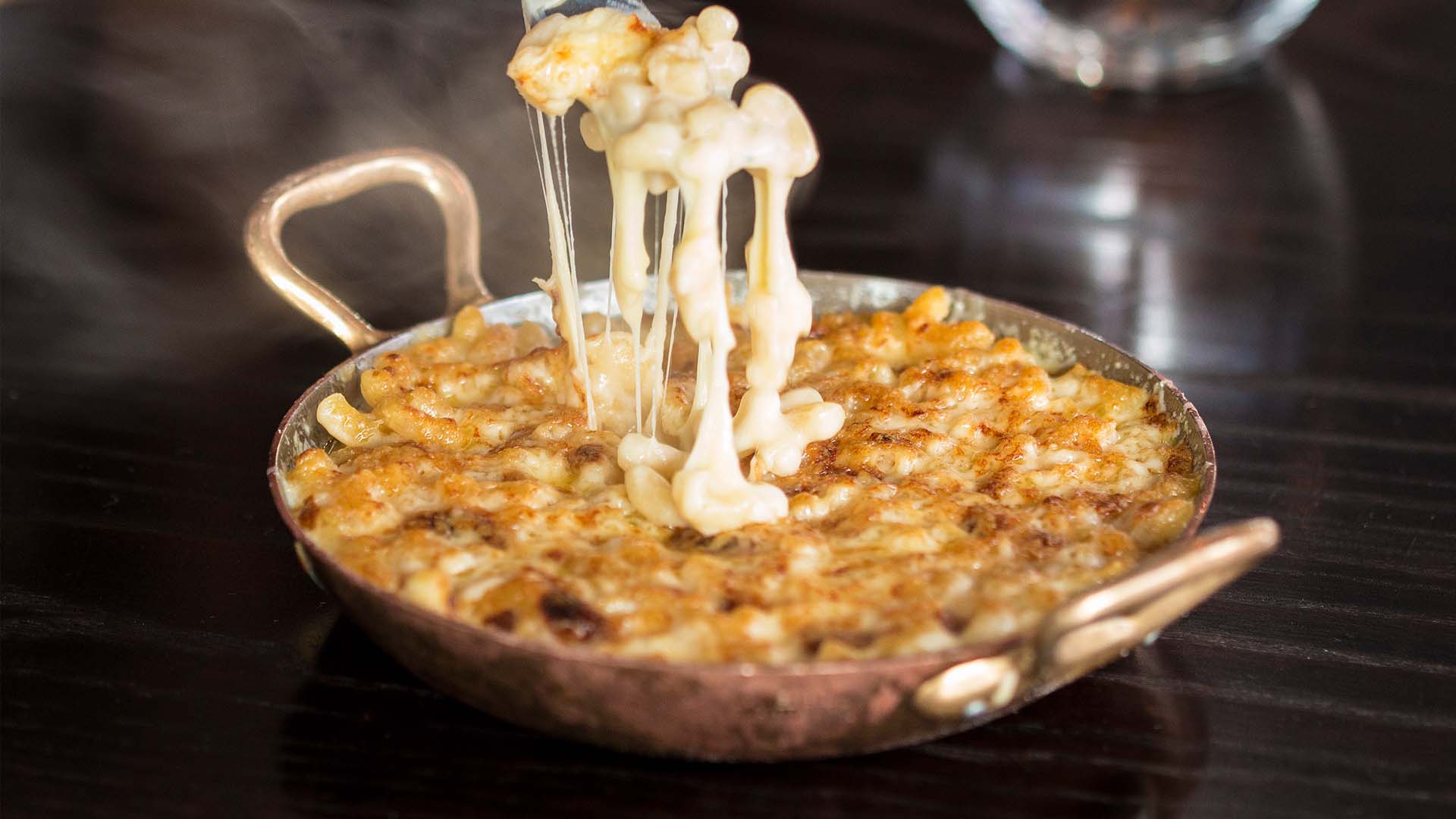 Mac 'n' cheese is a childhood classic that shouldn't be ignored. The Grill has taken it upon themselves to tszuj up the humble comfort dish and make a mac 'n' cheese to beat all others. Consisting of macaroni (of course) alongside pecorino and Barry's Bay cheddar, one dip of your fork into this magical side, leaves the ooziness melting off in stringy, satisfying drops.


Sometimes it isn't so much what you're biting into but where you're doing so. How does perching next to a crackling fire as you bite down on a chewy Montreal-style bagel sound? We've certainly heard of worse things. From crunchy peanut butter to free-range chicken with red pepper pesto, Best Ugly offers something to satisfy most. Located in Newmarket and City Works Depot, we suggest you turn your attention to The Boss Hog. Loaded with bacon, cheddar, an egg and topped with Rocket Sauce, it's breakfast in bagel form. The Boss Hog is sure to wake you and your tastebuds up in the morning.


TONKOTSU RAMEN AT RAMEN DO
Ramen Do specialises in Hokkaido ramen, known for its bolder style of miso broth. While Hokkaido is the signature, the ramen comes in several options and can be chosen depending on your preference of saltiness. The broths take around two days to prepare while the noodles are made everyday and arrive to the bite. The deep, piping hot bowls arrive in no time at all, each glistening and brimming with a generous amount of toppings. Even the most straightforward option is given the utmost care; the chashu pork is grilled on both sides, the boiled egg retains a gooey lava yolk, and the scoop of minced pork and wood ear mushroom sit as they should. They even give you a small mortar and pestle on the side to crush and add sesame seeds to your liking.


Placing authentic pan Asian cuisine at the epicentre of its focus is Big Fish Eatery. Plating bold flavours is what they do best and what they're increasing becoming renowned for. Taking guests on a gastronomic journey around Asia, dishes flying from the kitchen are taken straight from the streets of Korea, Japan, and China, right through to the likes of Vietnam, Thailand and Malaysia. Popular dishes are the sambal prawns and karaage chicken, though one dish that stands out on the menu is the ever-popular Drunken Noodles. Organic egg noodles and fresh king prawns come together with sashimi grade New Zealand squid and Thai basil to create a dish worth coming back for time and time again.


Vietnamese cuisine is one of the healthiest in the world and beef noodle pho is perhaps the healthiest dish of all of Southeast Asia's offerings. The meat is cooked in a water broth instead of oil and seasoned with flavourful herbs, full of antioxidants, like coriander and star anise. Auckland's most delicious bowl of pho might just be found at Spilt Milk in Pt Chevalier. Available from breakfast until mid-afternoon, the eatery's hearty version will warm you to the core. Wash it all down with a traditional Vietnamese coffee — extra strong with a dash of condensed milk.


When comfort food is in question, what we need isn't of concern but rather what we want. Since establishing itself in 2012, Moustache has continued to make waves and has undoubtedly upped the expectation for the country's cookie scene. Focused on providing city dwellers with fresh-baked deliciousness, Moustache cookies make for the perfect comforter when you find yourself on the go. Combining free-range eggs with Dutch cocoa, New Zealand butter and Whittaker's chocolate has proven to hold Moustache in good stead. We recommend the Oreo marshmallow cookie filled with melted marshmallow and topped with crunchy Oreo crumble. For that melt in your mouth moment, a quality dough is paramount — something Moustache knows all too well.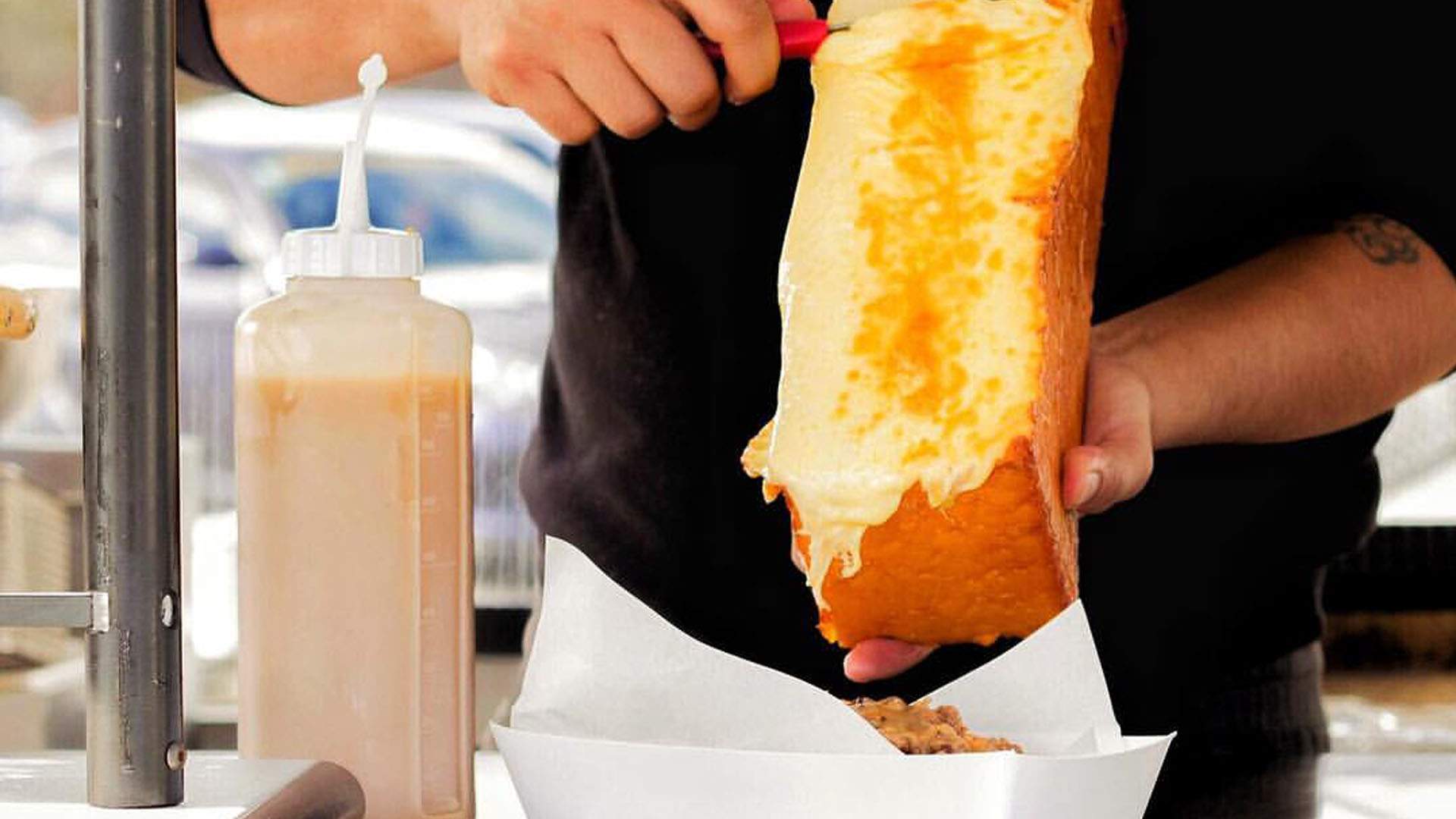 RACLETTE AT MELT
The goods from Auckland's purveyors of raclette, Melt, are a cheese lover's castle in the sky. As well as perfecting the Swiss innovation of pouring loads of gooey cheese on absolutely everything, including meatball subs, steak and chips, the food truck serves a first class parmesan wheel pasta in various flavour combos.


Encompassing the true sense of an Italian pizzeria is Toto' Pizza. Famous for offering its pizza by the metre, you can choose to indulge dining in or in the comfort of your own home. We think Toto' is best enjoyed under the dimmed lighting of the restaurant, in one of the leather booths. Thick chewy crusts are ready to be loaded with 12 different toppings, including parmesan, pine nuts and prosciutto. Recommended is the Boscaiola which comes topped with champaginon mushrooms, mozzarella, pine nuts and truffle oil. It'll transport your mind and soul to the heart of Rome.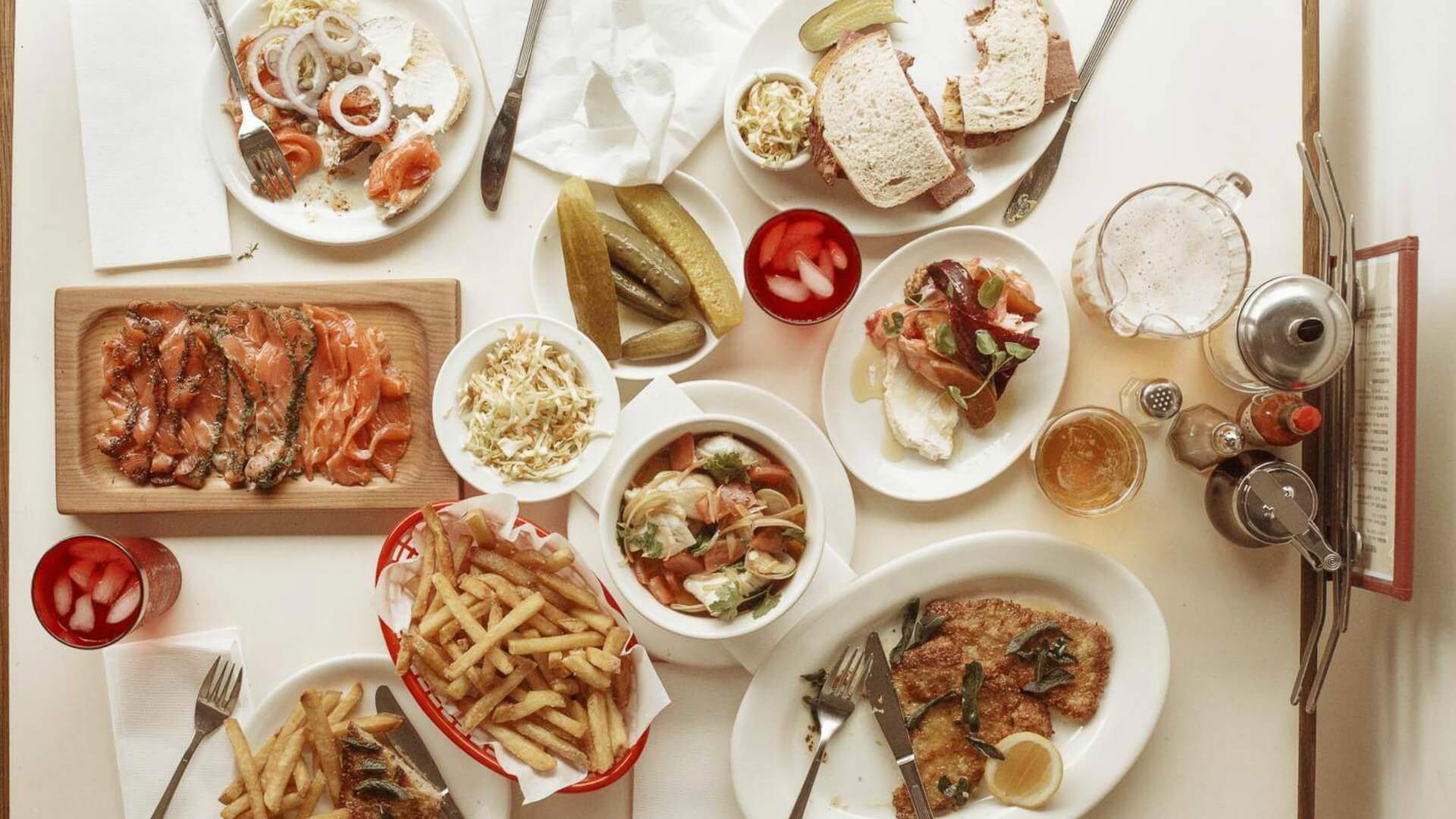 American-Jewish deli cuisine is phenomenal no matter the time of day, but a cold winter's evening may just be the best time for it. No one does it better than Federal Delicatessen, the brainchild of food genius Al Brown and home of the best latkes this side of the world. You can't look past Fed's take on Montreal poutine. The comforting combination of fries with cheese curd and gravy should be ordered large, every time, no matter your appetite. You can also make it the main course by adding pastrami. We prescribe at least five mugs of bottomless filter coffee to wash it all down.


A comfort food craving has the potential to show itself at any point throughout the day. In the case you're in need first thing, we thought to mention a favourite of La Cigale Market. Held on Saturday from 8am to 1.30pm and Sunday from 9am to 1.30pm, attendees can explore stalls of European cuisine at its finest every weekend. You'll spot award-winning Italian-style cheeses, handmade pastas and communal tables to enjoy them from. Making a regular debut is Paella Pan which offers remarkably flavourful European cuisine cooked using traditional methods. We recommend the seafood paella packed with shelled mussels, king prawns and fresh cherry tomatoes.

Coco's is part of the backbone that holds up K' Road and certainly defines it — it's colourful, loud, honest and full of character. Even when you sit outside, you will be toasty, partly because of the heaters, but mainly because of the warmth of the staff (cue cheese). They are friendly, honest and true to their t-shirts which read "Be Kind". The food coming out of Coco's is the other reason you want to be a regular here. Delicious portions of ravioli, spaghetti and a chargrilled scotch steak that you will struggle to finish and then want to order again the next day. The menu is small, changes often but without messing with the classics. A yummy wine list, checkered table cloths and candles complete the experience.


Claiming victory of the outer city brunch scene is Henderson's very own Little Sister Cafe. From housemade raw cacao muesli to classic eggs-your-way offerings, Little Sister ensures that its guests are looked after. Noteworthy are the chocolate PBJ hotcakes, loaded with Whittaker's chocolate and a peanut butter mascarpone. Sure to bring your inner child out to play is the sweet candy floss placed on top. We can't think of anything more comforting than adding a freshly ground brew to your order. What's more, with an all day breakfast menu, you can treat yourself no matter the time of day you decide to roll out of bed.
Published on July 12, 2018 by Tony Collins