Netflix's Full 'Black Mirror' Season Six Trailer Is Here and Dripping with Existential Dread
Satirising streaming, travelling to space, 'Red Mirror' — they're all in store when the series unleashes five new tech nightmares on June 15.
It's an ordinary day. You're sitting on the couch with your other half. The TV is on, and you're ready to escape into whatever your streaming queue holds. Then, you notice something odd yet familiar: a show about someone who looks exactly like you, but is played by Salma Hayek Pinault (Magic Mike's Last Dance). Welcome to one of Black Mirror's new nightmares, with upcoming sixth-season episode Joan Is Awful focusing on a woman (Annie Murphy, Kevin Can F**k Himself) whose life is adapted into a prestige drama without her knowing.
Call them hallucinations. Call them rabbit holes. Call them mind fucks. Whichever fits — and Black Mirror calls itself all three in season six's just-dropped full trailer — there's more technology-fuelled chaos in store when this new whirlwind of existential dread makes a comeback. It properly teasing its audience about new episodes via Black Mirror's Twitter account in April, then dropped an initial trailer the same month, then unveiled its episode descriptions in May. Now, there's bigger sneak peek has arrived, plus confirmation that the show will return on Thursday, June 15.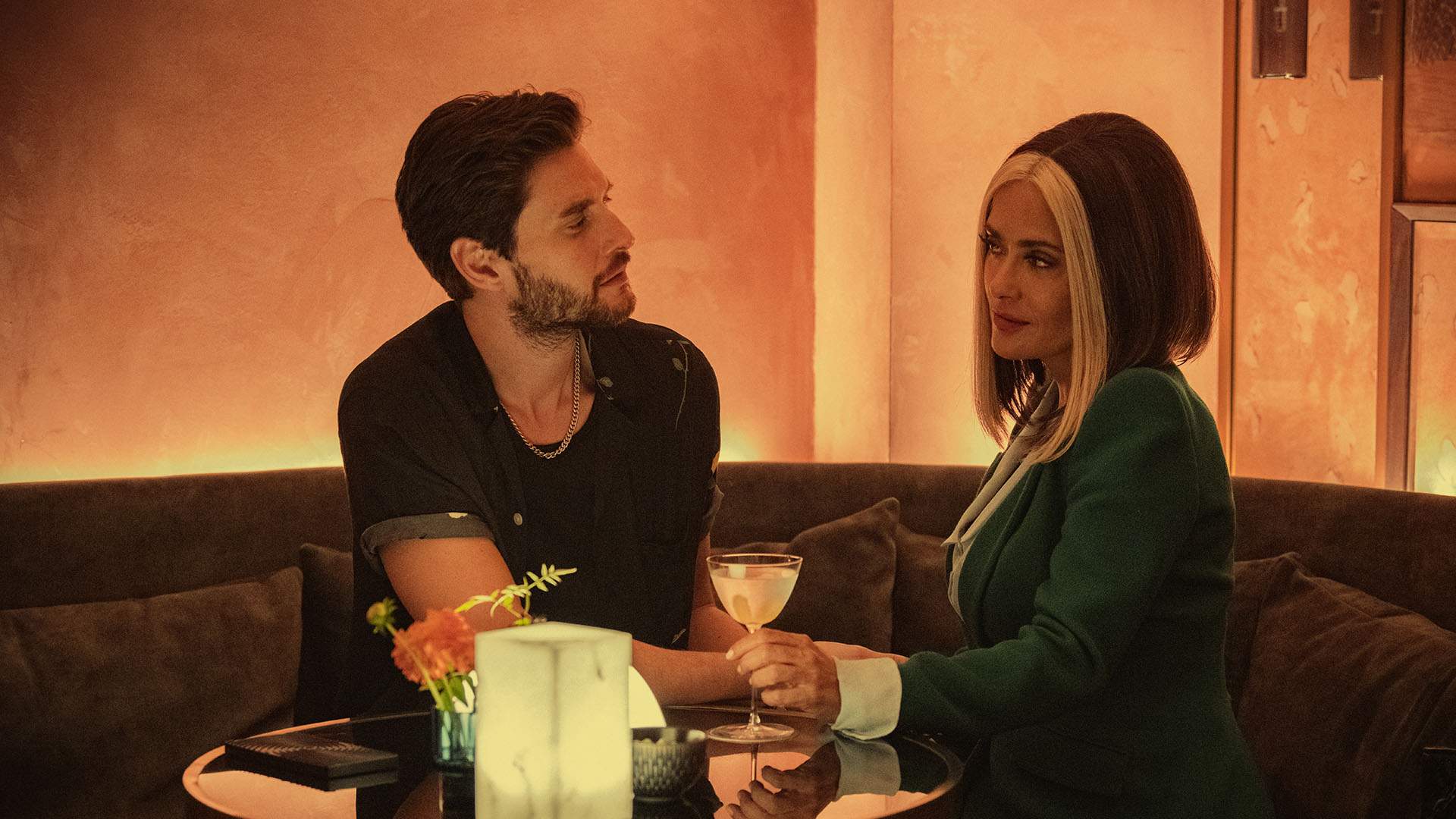 Charlie Brooker's dystopian series will indeed be satirising streaming  — just because it's a streaming smash, that doesn't mean that's off the agenda —  with Joan Is Awful also starring Michael Cera (Life & Beth), Himesh Patel (Station Eleven), Rob Delaney (The Power) and Ben Barnes (Guillermo del Toro's Cabinet of Curiosities).
Also on its way in a five-episode new run: Netflix seeing the darker side of nature documentaries, which, like biographical dramas, it's mighty fond of making itself. In upcoming Black Mirror instalment Loch Henry, a sleepy Scottish town welcomes in a young couple, who are keen to follow in David Attenborough's footsteps. Then they learn of a shocking local story, in an episode with Samuel Blenkin (The Witcher: Blood Origin), Myha'la Herrold (Bodies Bodies Bodies), Daniel Portman (Game of Thrones), John Hannah (The Last of Us) and Monica Dolan (Empire of Light) in its cast.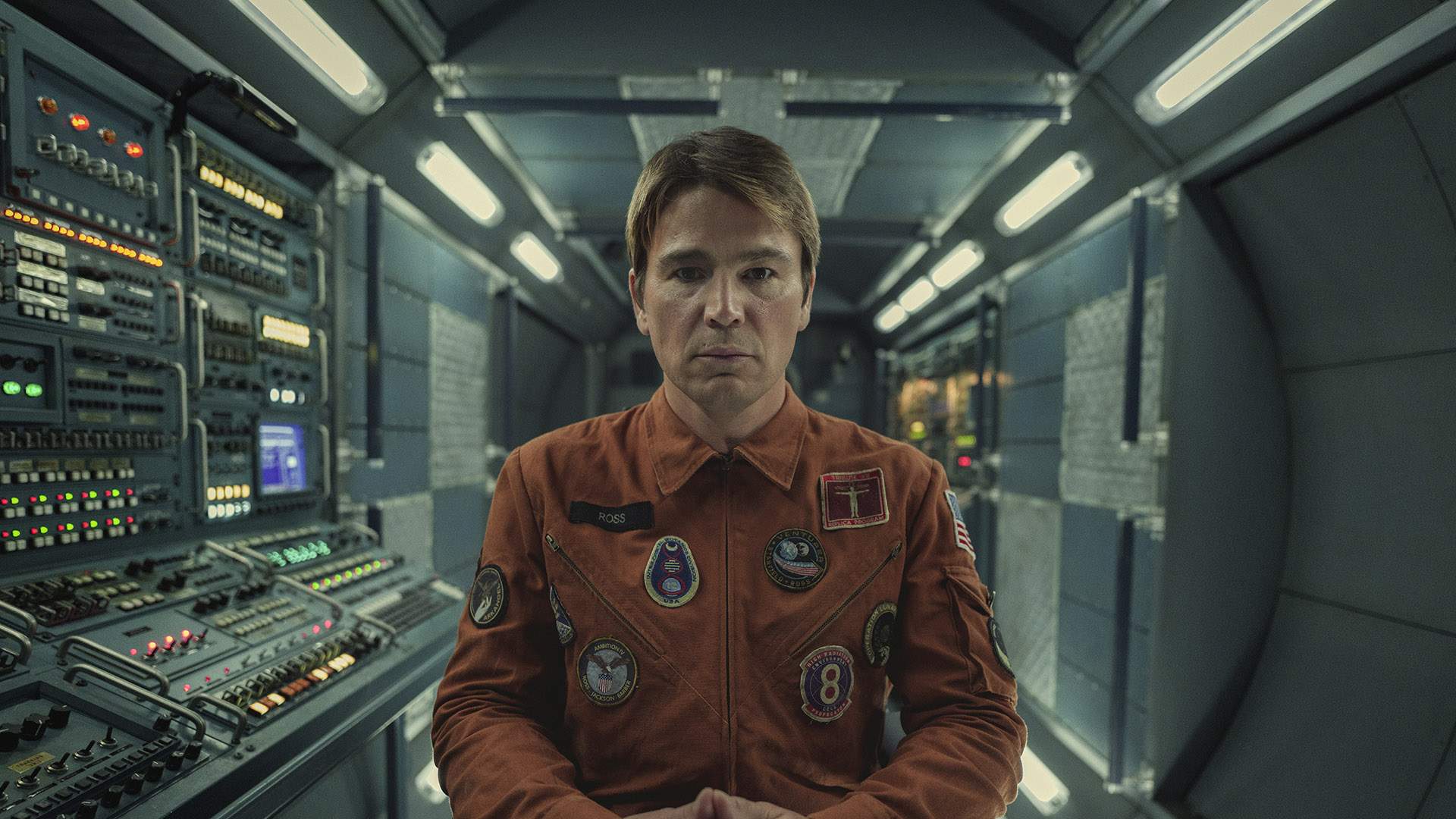 Viewers looking forward to Aaron Paul's (Westworld) return to Black Mirror after first being involved in 2017 will been keen on Beyond the Sea, where it's an alternative 1969, two men are on a high-tech mission and dealing with a tragedy's big consequences, and Josh Hartnett (Operation Fortune: Ruse de Guerre), Kate Mara (Call Jane), Auden Thornton (This Is Us) and Rory Culkin (Swarm) co-star.
In Mazey Day, the paparazzi hounds a troubled starlet who is coping with the aftermath of a hit-and-run, with Zazie Beetz (Atlanta), Clara Rugaard (I Am Mother) and Danny Ramirez (Stars at Noon) featuring. And in Demon 79, it's 1979 and a sales assistant in Northern England is informed that she has to commit terrible acts or a disaster will occur — with Anjana Vasan (Killing Eve), Paapa Essiedu (Men), Katherine Rose Morley (The Syndicate) and David Shields (Benediction) starring. This chapter is co-penned with Bisha K Ali (Ms Marvel), and has been badged Red Mirror in the new trailer.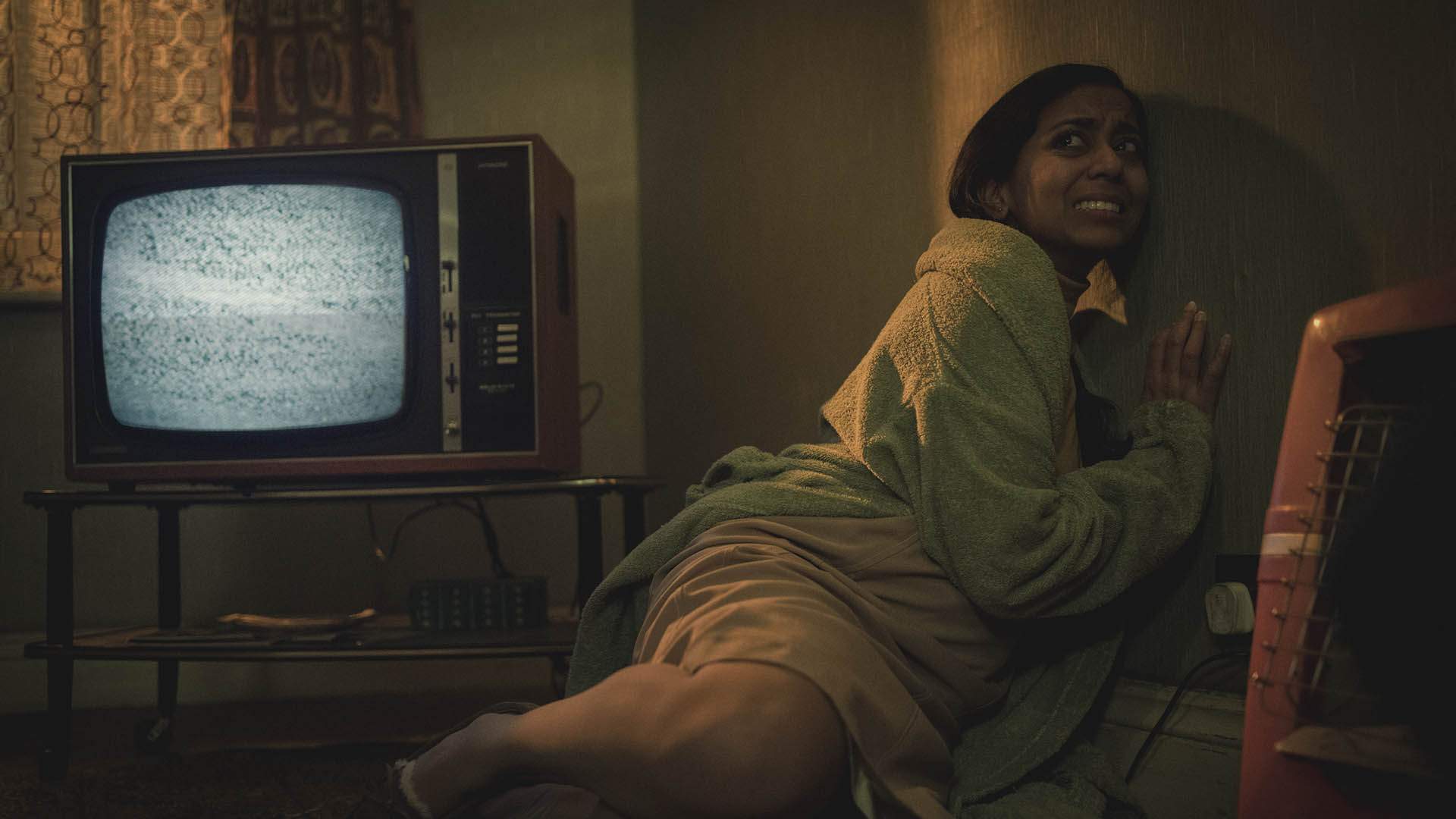 Season six is being teased as "the most unpredictable, unclassifiable and unexpected season yet", which is saying something given everything that Black Mirror has thrown at the screen in past seasons (and in choose-your-own-adventure-style movie Black Mirror: Bandersnatch).
And yes, Brooker does have quite the challenge this time around: making something that manages to be even more dispiriting than reality over the past few years. That's increasingly been one of the show's dilemmas — and noting that something IRL feels just like Black Mirror has become one of the cliches of our times — but this'll be the mind-bending effort's first round of episodes following the pandemic.
Check out the full trailer for Black Mirror's sixth season below:
Black Mirror season six will stream via Netflix some from Thursday, June 15.
Images: Netflix.
Concrete Playground Trips
Book unique getaways and adventures dreamed up by our editors