From RackaRacka's Viral Videos to 2023's Creepiest Horror Movie: Danny Philippou Chats 'Talk to Me'
Since they were nine, Adelaide-born twins Danny and Michael Philippou wanted to make movies. Now they've directed the A24-distributed horror sensation of the year.
This chat about Talk to Me was meant to be with both of Australia's now world-famous filmmaking twins. But amid a whirlwind past year that's taken Adelaide-born pair Danny and Michael Philippou from a hometown premiere to an international debut at Sundance, then saw their first-ever feature part of a bidding war won by A24, Michael might've accidentally slumbered through our planned rendezvous. The energetic, eager-to-natter Danny is apologetic, and also notes that Michael was a week late to Talk to Me's pre-production, after "he got COVID in Hawaii or something, so he was held back and he couldn't get on the plane".
When it comes to getting some shuteye, Michael obviously hasn't watched his own movie lately. There's little snoozing done after seeing this deliciously creepy new Aussie horror standout that's rightly getting the globe's genre lovers buzzing. Now helming 2023's eeriest flick, the Philippous cross over from making viral YouTube videos like Harry Potter VS Star Wars and Driving the World's First Underwater Car as RackaRacka, achieving a dream they've had since they were nine and getting filming in the backyard with their mates. Initially, those aspirations were fed by Goosebumps books, then by getting taken to MA-rated horror flicks. "I remember Michael being really terrified and scared of the remake of Texas Chain Saw Massacre — like he ran out of the cinema, he was so scared," Danny shares.
Talk to Me spins its terrors around a helluva concept: an embalmed hand passing dead-and-hating-it spirits into the living's bodies as long as they're giving each other some skin. The film's Aussie teens oblige, including 17-year-old Mia (Sophie Wilde, The Portable Door), her best friend Jade (Alexandra Jensen, Joe vs Carole) and the latter's 14-year-old brother Riley (Joe Bird, First Day). More than that, they get high on the experience, turning it into a party game. And, they're as savvy about internet eyeballs as their directors, also turning their possession party footage into social-media content.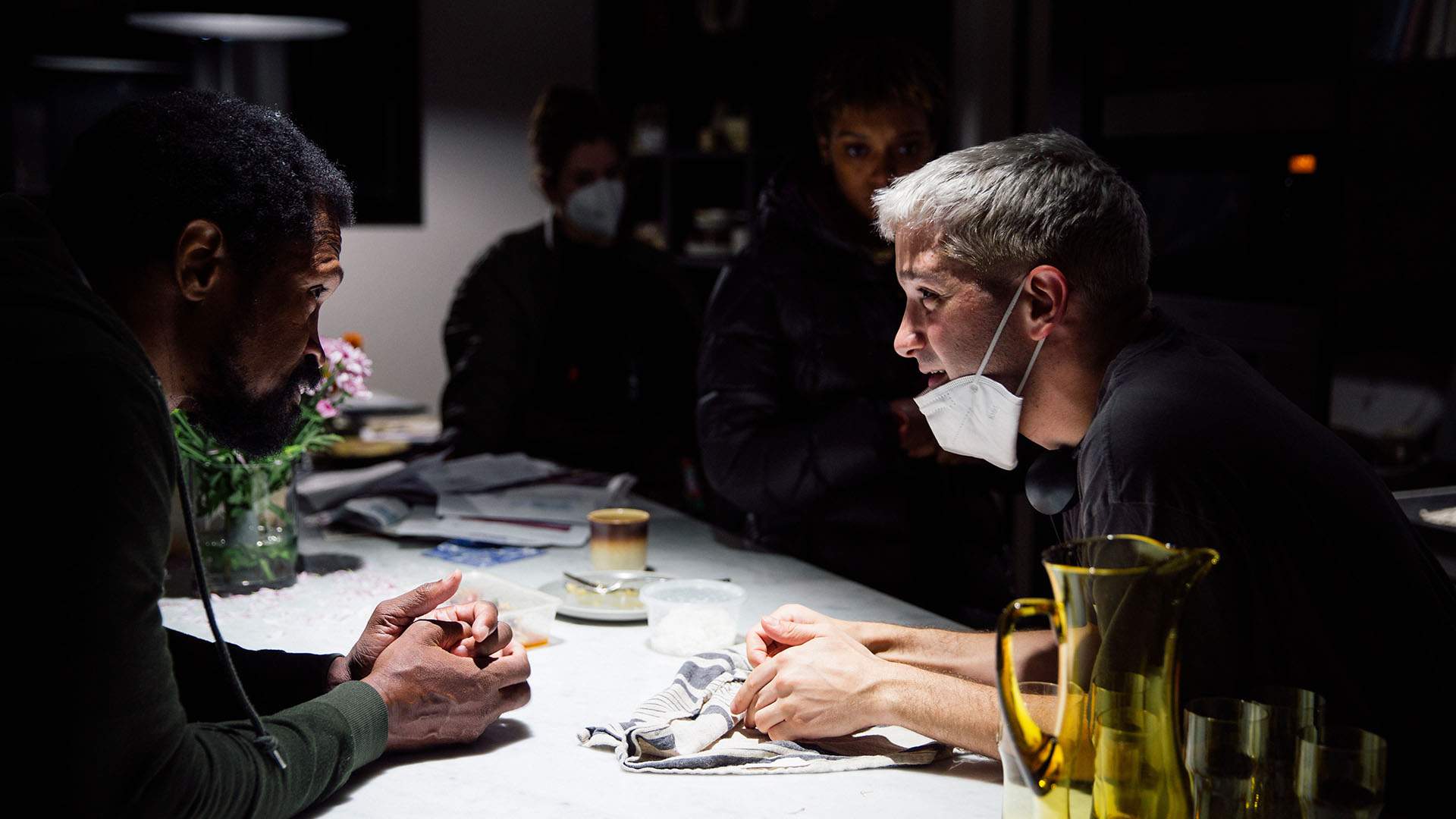 The movie's irresistible underlying idea initially came from a short film script by Daley Pearson, executive producer of Bluey and Content, although the hand wasn't initially a part of the story. Danny, who co-wrote the feature script with fellow first-timer Bill Hinzman, grasped onto the disturbing limb as a symbol of connection — and it's now impossible to imagine Talk to Me without its cursed appendage.
As the film has hopped around the globe leading up to its theatrical release — the Berlin International Film Festival and fellow Germany festival Fantasy FilmFest also screened it, as did South by Southwest in Austin — the response has been anything but damned. Sitting in A24's catalogue alongside The Witch, Hereditary, Midsommar and In Fabric, plus X, Bodies Bodies Bodies, Pearl and Beau Is Afraid as well, is no minor feat, either. "The whole thing has just been so crazy and overwhelming, and feels so unbelievable. It's so odd. It just still feels like we're dreaming. It feels so surreal," Danny advises.
With Talk to Me opening in cinemas Down Under on Thursday, July 27, Danny also chatted with Concrete Playground about wanting to direct movies since the twins were kids, crafting a film about connection, the concept of getting possessed to get high, making the leap from YouTube and crew gigs on The Babadook to the big screen, and whether there's more of Talk to Me's nightmares in horror fans' futures.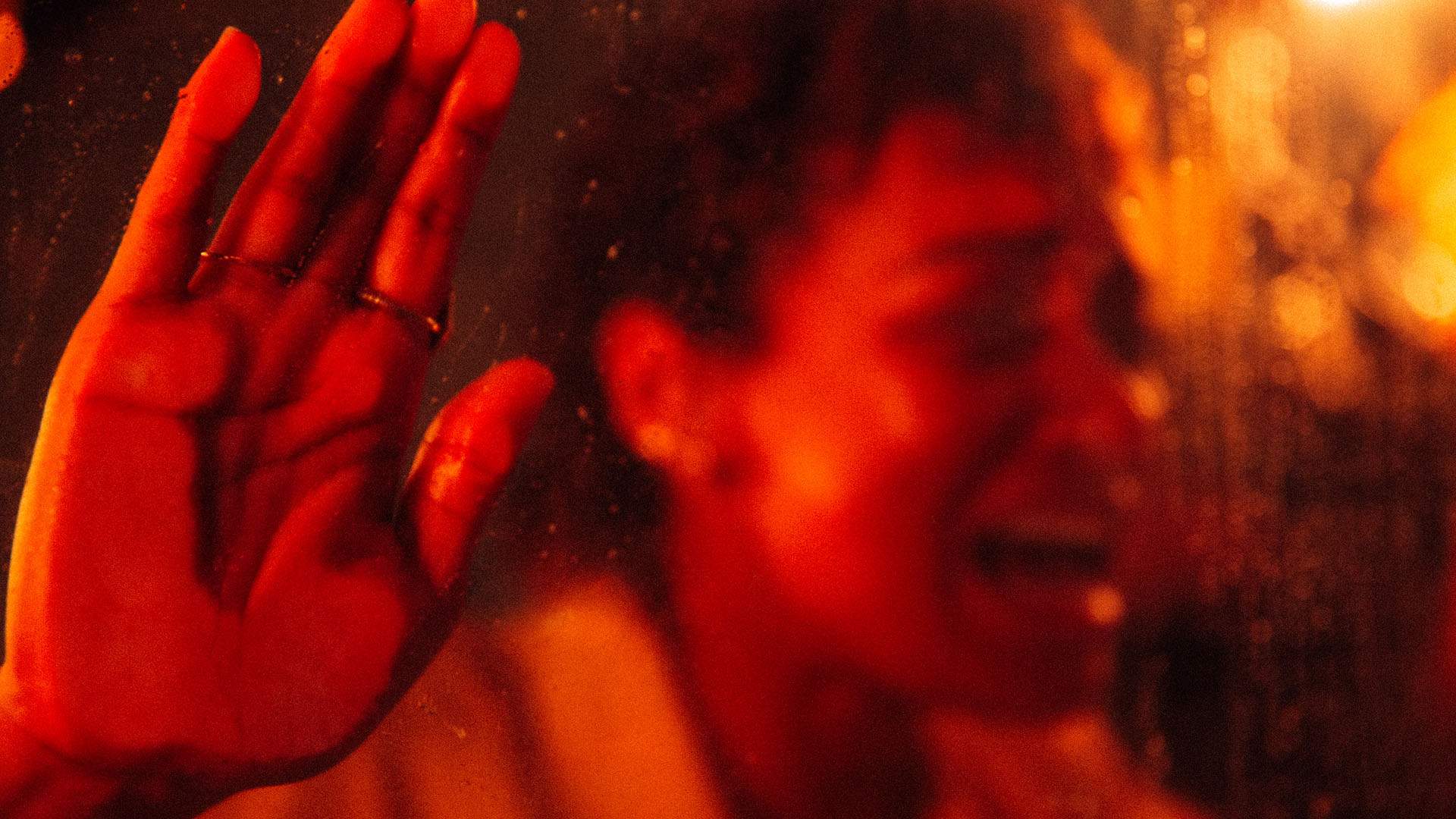 ON THE ORIGINAL FILMMAKING DREAM — AND MAKING IT HAPPEN
"It was always our goal from from nine years old, ever since we started making stuff — we always wanted to make films and television. That's always been our dream and our goal and, yeah, you always just picture it and envision it. But it's just happening on such a massive scale now that it still feels unbelievable.
I remember we were making stuff all the way through our childhood, and we had this series that we were doing with our best friends. We just did that all the way through high school, like 13 to 18 years old, about ten seasons of this show — and we ended the last couple of seasons with these big movies. 
On the sixth and final film of this series that we're doing, everyone was losing interest and growing up, everyone was getting jobs, getting girlfriends, doing this, doing that. And then we were just still wanting to do this stuff, and we could only get together on the weekends — and everyone's like 'hey, we don't really want to do this anymore'.
So we still needed to find a way to express ourselves creatively, and then we started the internet stuff. Within the first year of RackaRacka, we somehow we we got a million subscribers in the first year, and it just became our careers. 
But we got carried away doing that. It was so much fun because there's instant gratification of shooting, uploading, shooting, uploading. But we always wanted to return back to the film stuff, and it just happened. In 2018 or 19, we decided to sit down and actually focus on trying to get a film made."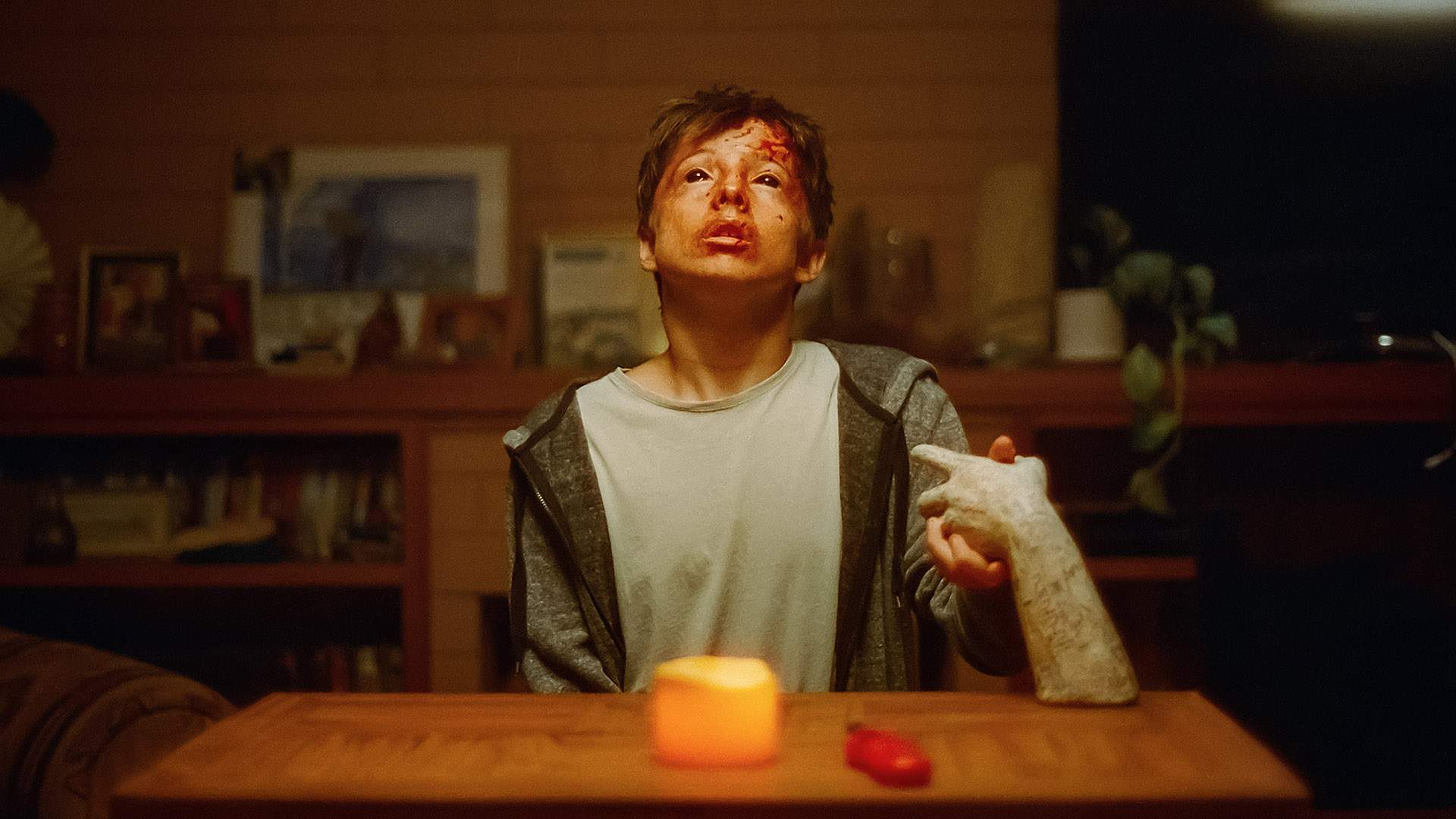 ON RECEIVING DALEY PEARSON'S SCRIPT, THEN COMING UP WITH THE HAND
"He gave us a short film. It was a comedy-horror about these kids that were having fun with possession, and it was so cool. So I did a pass and made it a bit more serious, and then I inserted the characters that I really loved that I was working on for another project, which was Mia and Riley and Jade.
Once I started writing, I couldn't stop — and it was like 80 pages within five days. I sent it over to my co-writer Bill Hinzman. He went through, we started like bouncing back and forth. Probably around the second draft, we found the hand as the device that they're using.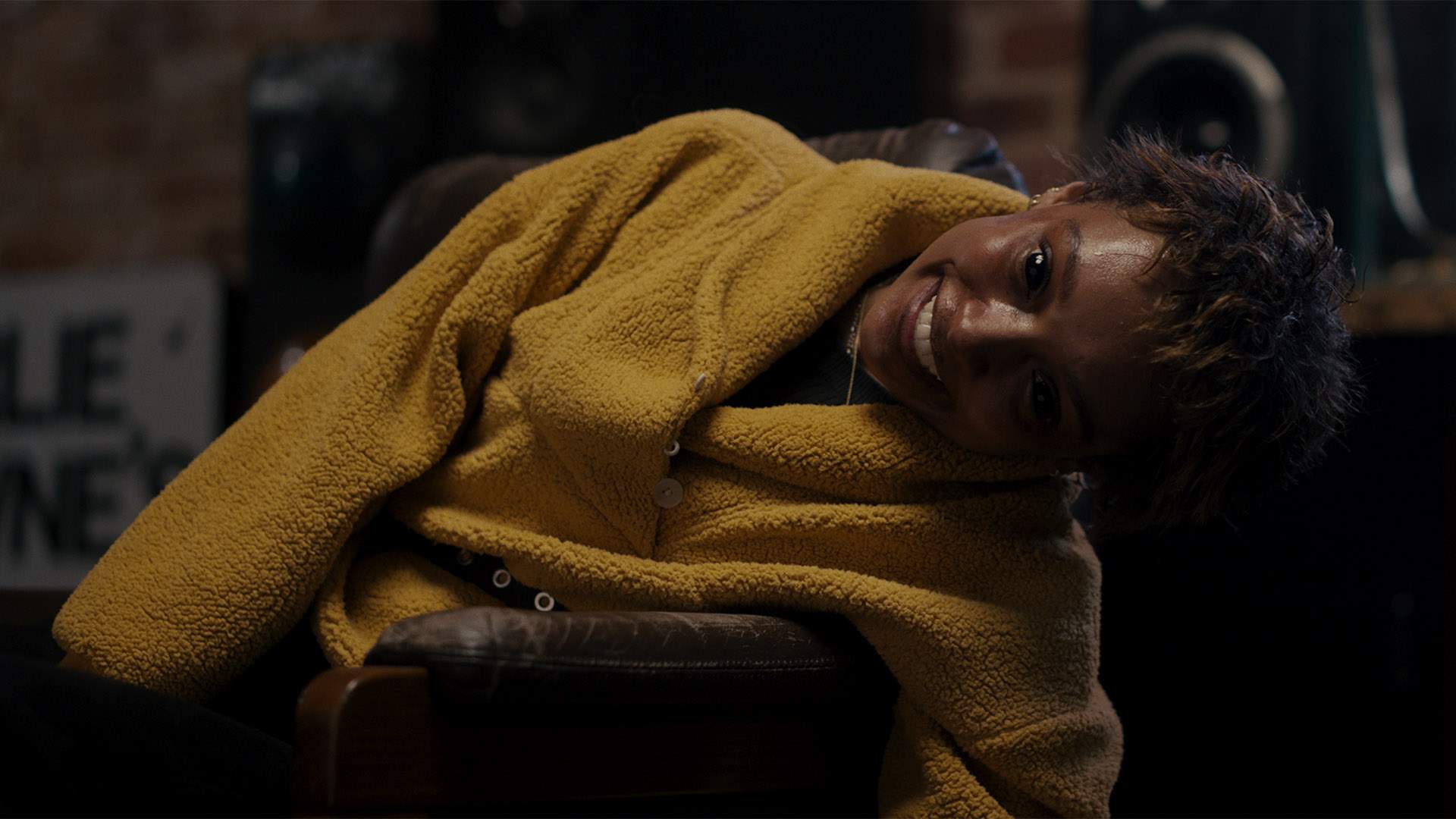 Hands and the connections between people was always such a strong motif in the film already, and it fits thematically. 
I remember this story from when I was 16, and I was in a really bad car accident, and they thought I might have broken my spine. And I had this big cut on my face, I was bleeding everywhere — and I was in hospital, and I was shaking and shaking, and I couldn't stop shaking. And they're putting the heaters on. They're giving me all these blankets. But I just couldn't stop shaking. Then my sister came in to visit me, and she held my hand and the shaking just stopped. 
It wasn't because I was cold, with the shaking. It was because I was in shock and the touch of someone I loved brought me out of it. And so that always stuck with me, that experience — there was just something powerful to me about human connection. So that was just all the way through the script already, like I'd written so much of it in there. Then we just found that device, in that second pass. It just felt strong."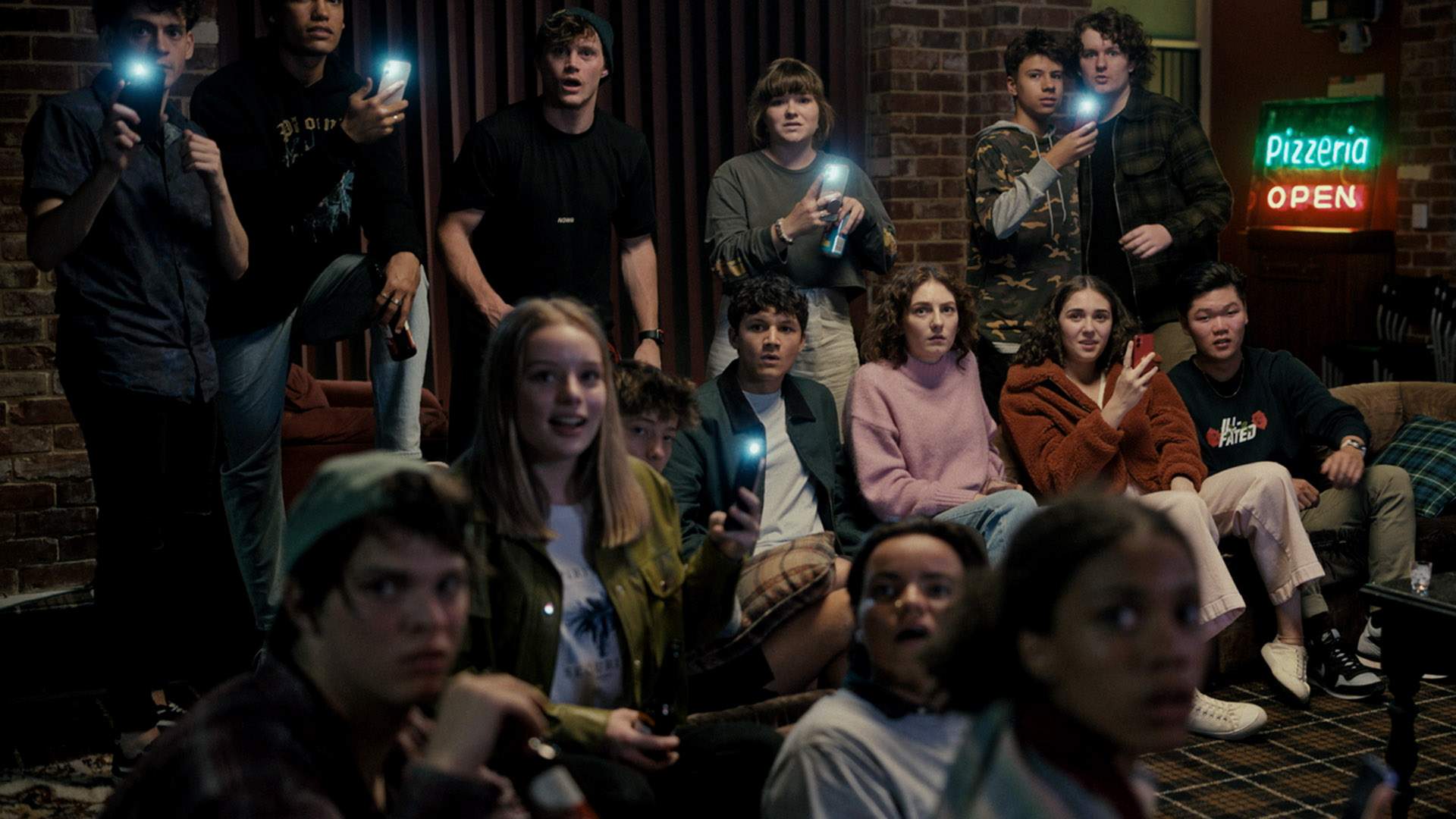 ON THE CONCEPT OF GETTING POSSESSED TO GET HIGH, AND FILMING IT
"Another big inspiring point for me was these neighbours we watched grow up. Then one of them, as he was getting older, was experimenting with drugs — and he was on the floor convulsing and having a really negative reaction. And the kids he was with were filming him and laughing at him. 
I remember seeing that footage, and it really freaking me out. I just tapped into that when I was writing — like, when I saw that footage, that was all the way through this film. And it just feels like what would actually happen. 
Everyone has such a morbid curiosity and obsession with true crime and the paranormal. People want haunted experiences. They want to do the Ouija board and film it — everything's recorded now. So it just makes sense to me."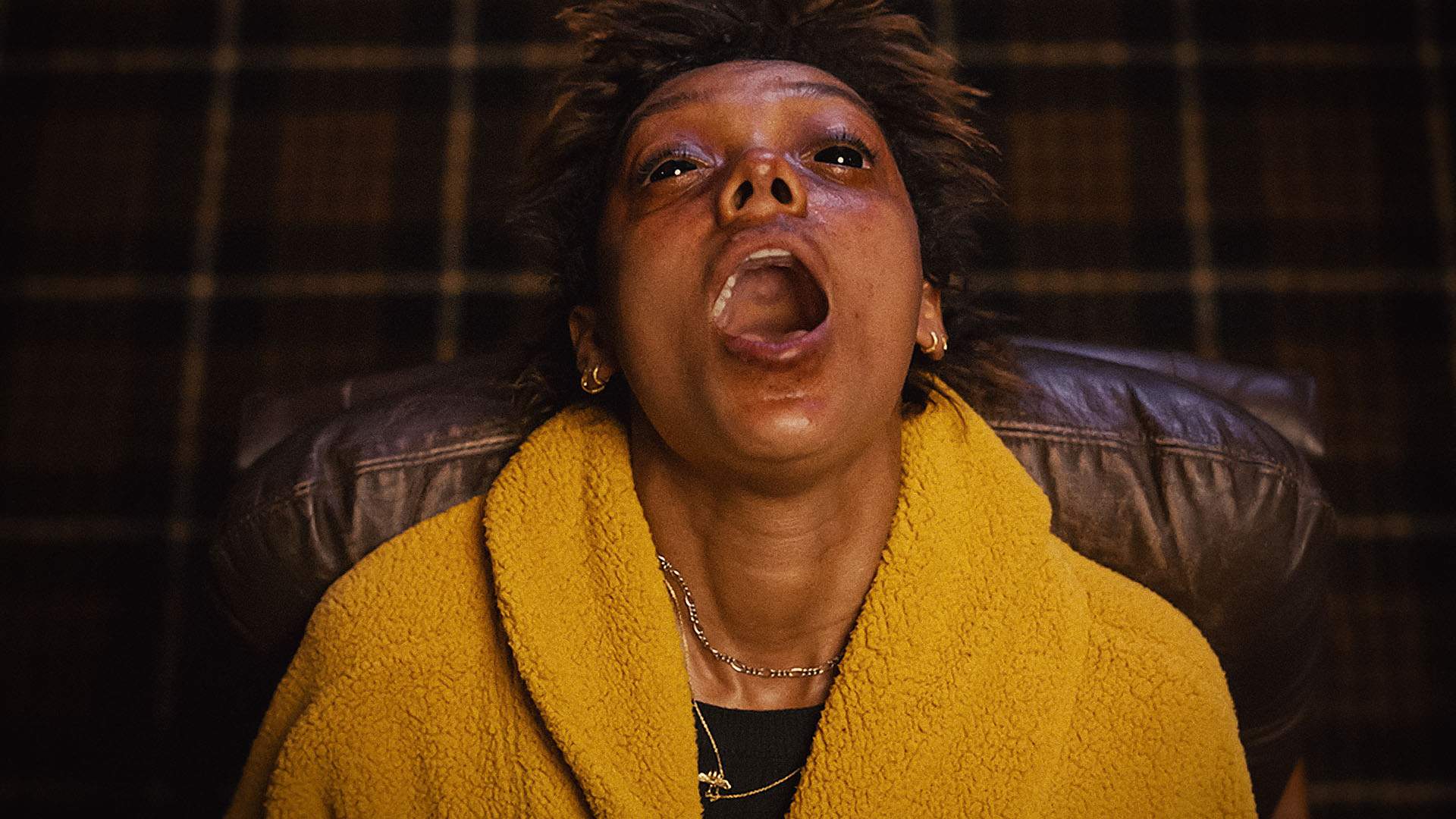 ON DIVING INTO BUSY HORROR TERRITORY, YET MAKING A MOVIE THAT STANDS OUT
"I think that not being scared of the tropes is one thing. And not being ashamed that we're making a horror film — like embracing the horror of it, and embracing the tropes of certain elements and scenes. But also just writing a story that wasn't trying to be a big Hollywood movie, or trying to be like other films.
It's writing something that's just personal to me, and to my experience, and my friends' experiences or family's experiences. It's tapping into stuff like my family's history of mental illness, and then exploring that.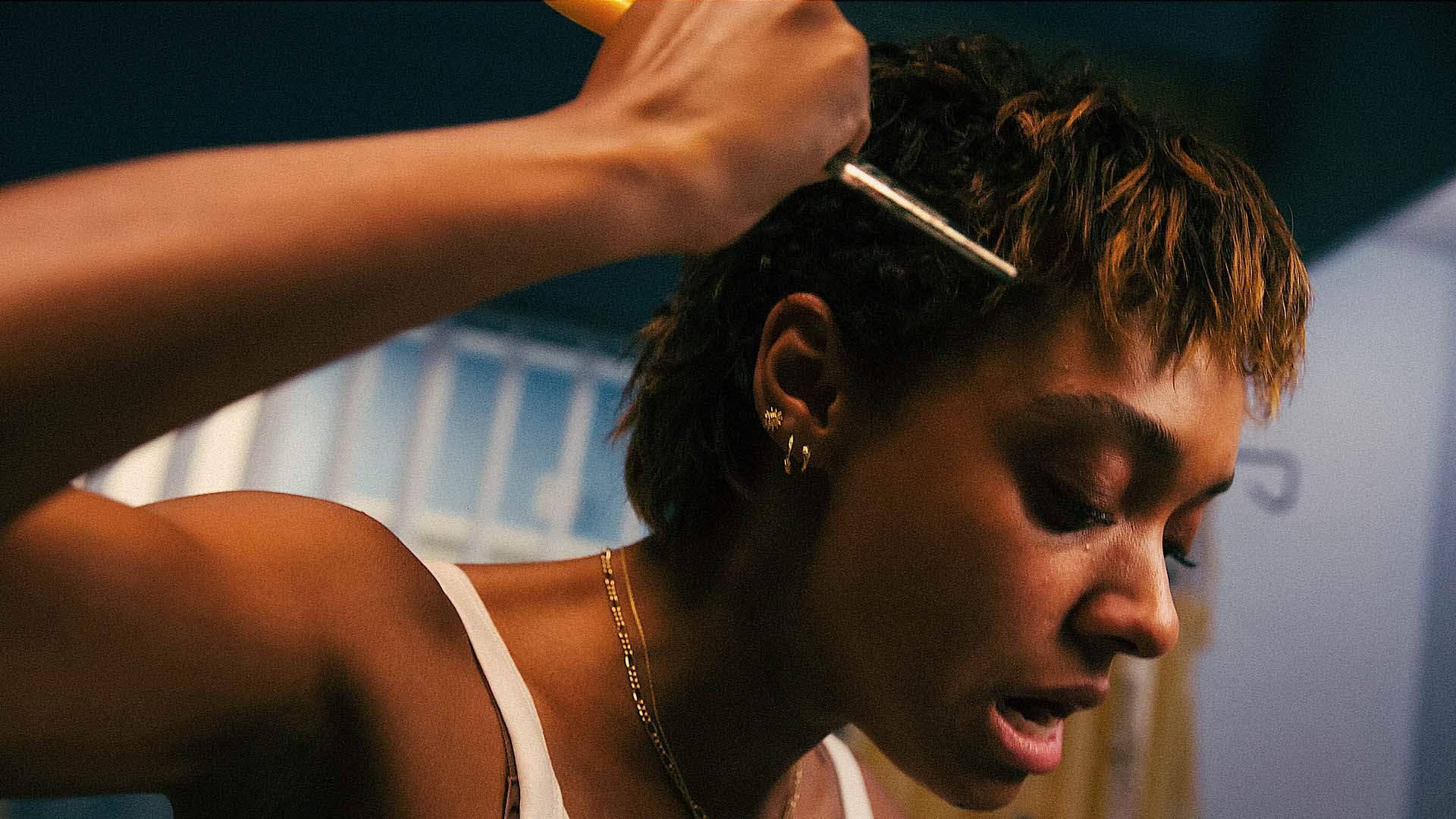 It was always about writing things that scared me personally. And so that was the way of expressing it, at the table with co-writer Bill Hinzman, it was just tapping at the things that scared us personally. 
It has to feel unique because it's your own story. And then it has to feel unique with the actors that we got because they were able to put themselves into their characters and completely embody it. It can't feel like anything else, because it's unlike anything else, because it's so personal."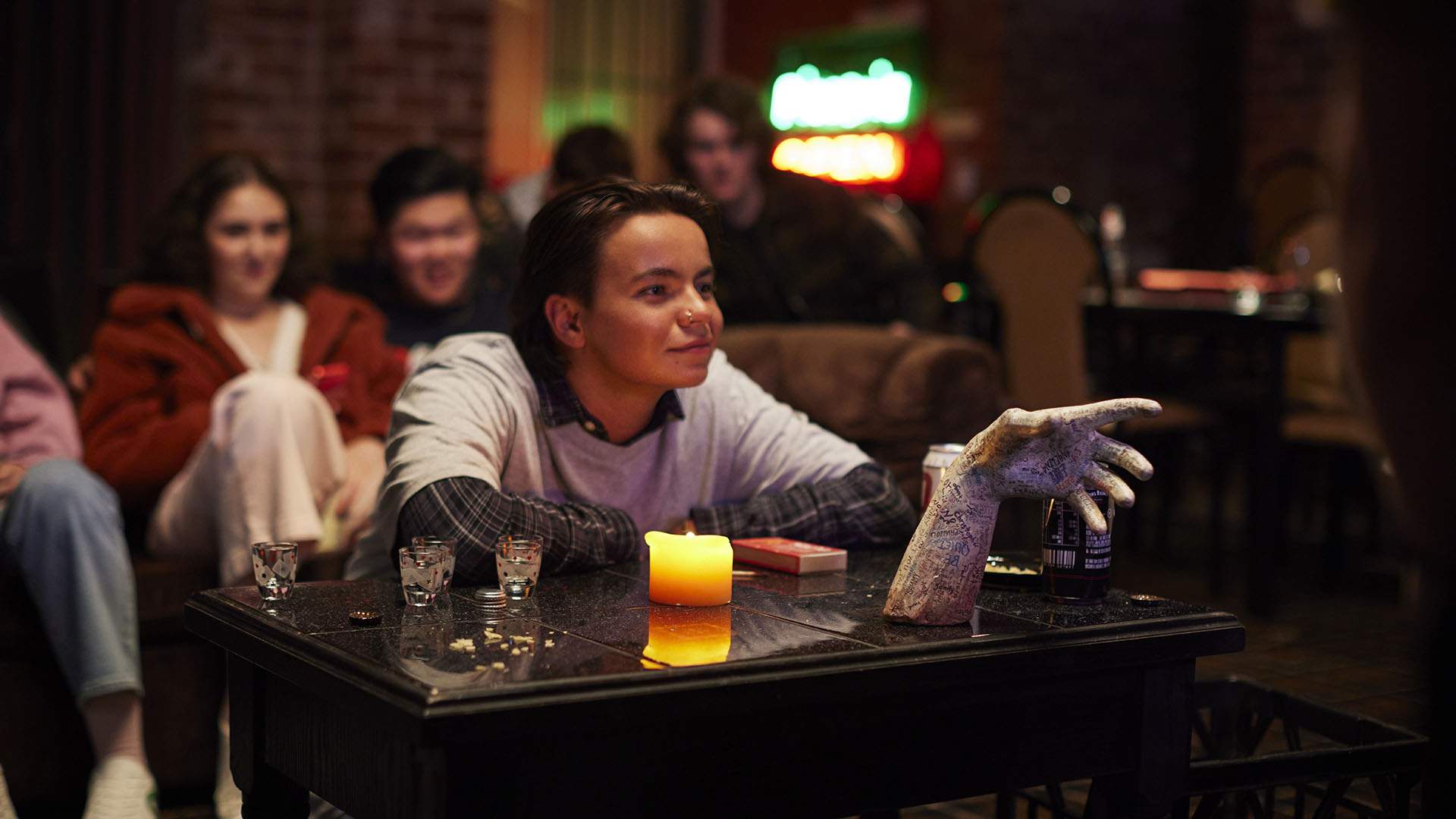 ON LEANING INTO SOME HORROR TROPES BUT AVOIDING OTHERS
"Even things like their voices changing and and being in a body with someone else, I really love that in in horror. 
It's even small things like the animal — there's like a trope in horror of the dead animal on the side of the road, and I liked doing our Australian spin on it. And I also like that it just tied so well into the things that we're playing with already. So that's an example of a trope that we embraced.
And a trope that we avoided — I didn't want it to get too big and crazy. I didn't want all the lights to go too crazy, be flashing and stuff, be flying around the room, and everyone's hair be blowing everywhere. I wanted the possessions to still be grounded in some sort of reality."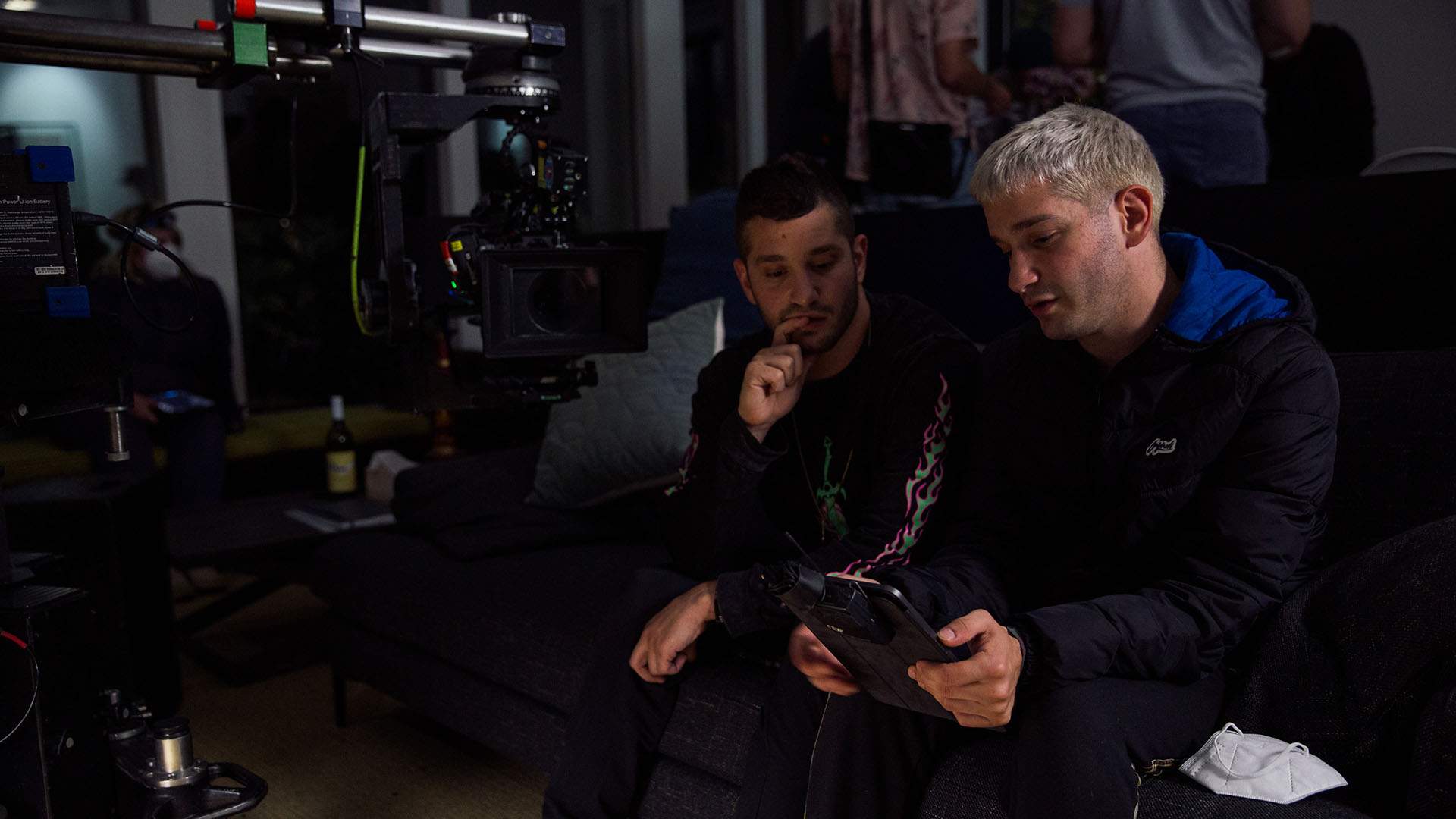 ON RACKARACKA AND THE BABADOOK AS PREPARATION FOR MAKING A FEATURE
"We had so much experience with so many things, even the makeup effects. Bec Buratto, who would help us with all of our Racka stuff for free, we got on to be the head of department in the film. So it was bringing those people with us as well. 
But each of those videos, and every project that you do, your experience grows and you learn from everything. So we just learned so much that when it was time to do the film, we'd done VFX before, we'd done special effects makeup, we'd worked with actors, we'd built sets. We know how to communicate what we want to do, and we'd developed our own style. So we weren't going in there not really knowing what we're doing — we'd worked on film sets before, and we'd worked on so many Racka productions that we had a clear voice.
We used to do so much work experience and volunteer work on a bunch of different films just to be on set, because we were so obsessed with it. And so when Mike was 19, he'd done a whole bunch of jobs for free, and the producer, one of the line producers, was like 'I'm going to get you a paid job — you can't keep doing this for free'. So he got him his first paid job, which was The Babadook.
It was the runner on there, so he drove around Essie Davis and Jennifer Kent. And he was able really able to be on set, and listen and learn, and just to see how sets are navigated and run.
Then I was on set just helping out the lighting department. We both, Michael and I, could see how passionate Jen was. And it was one of the first directors, I think the first director that we saw, that cared so much. This wasn't just like a job or just making something to make something. She was making art. And she was putting her soul into it. 
So that was so inspiring to see someone so passionate, and to live and breathe their project. That rubbed off on us for sure."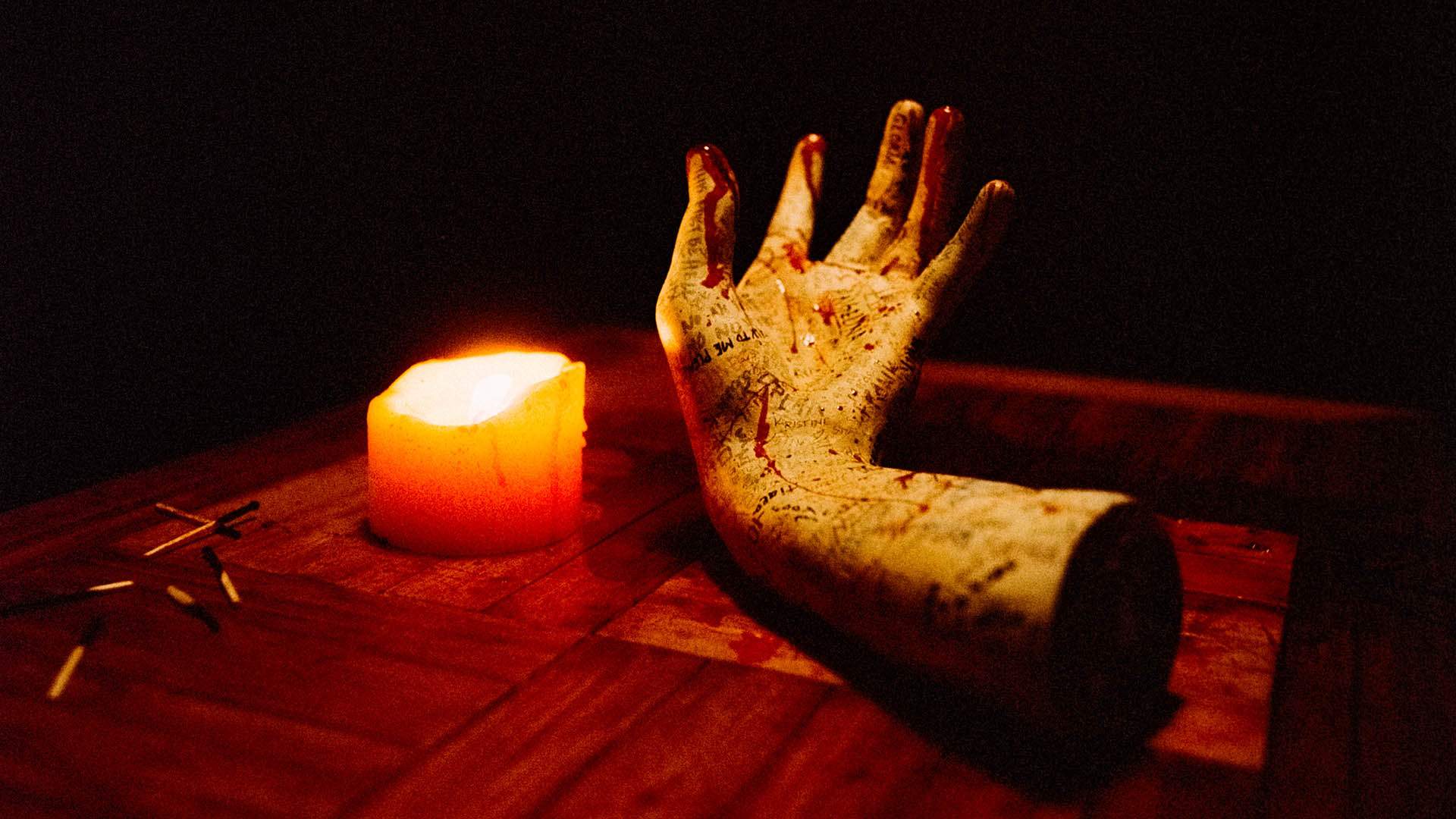 ON SPENDING MORE TIME IN TALK TO ME'S WORLD
"It's so funny — we've written such an in-depth mythology bible about the backstory of the hand, the spirits that are possessing the kids, and there's just so many seeds that we planted.
Even when we're writing the first film, I was writing scenes for a second film — and me and the other writer were always discussing it and talking about it. The idea of franchising or doing a sequel is so exciting to us. 
I'd love the opportunity to do that — that be so, so cool."
Talk to Me opens in Australian and New Zealand cinemas on July 27. Read our review.
Concrete Playground Trips
Book unique getaways and adventures dreamed up by our editors