Gripping Murder-Mystery 'Black Snow' Is Streaming's First Must-See New Australian Series of 2023
Travis Fimmel leads this North Queensland-set thriller, which jumps between 1994 and 2019 to investigate a shock murder of an Australian South Sea Islander teenager.
Fans of weighty Australian fare that reckons with the country's past are fans of the Mystery Road franchise, spanning both the big and small screens. They're fans, then, of the way that the outback-set saga surveys the nation's distinctive ochre-hued landscape from above in picturesque drone shots, all while contemplating the racist ills waged to live and work upon it. Stan's new six-part series Black Snow borrows much that's made Mystery Road such a hit, including a shock murder in a small town, a cop riding in to solve the mystery it heralds, a grim look at Aussie history and a bird's-eye view of its setting. But when this instantly compelling show peers down, it spies fields of green sugar cane fields far and wide. And, when it explores the country's traumas, it focuses on the treatment of the Australian South Sea Islander community.
Seventeen-year-old Isabel Baker (talented debutant Talijah Blackman-Corowa) is the first person seen in Black Snow's opening moments, riding her bike hurriedly through the cane in the thick of night, making a frantic call from a remote phone booth and getting spooked by a music-blaring car's sudden appearance. The year is 1994, and the evening is the high schooler's Year 12 formal, as well as her last alive. Black Snow's second face belongs to James Cormack (Travis Fimmel, Raised by Wolves), a Brisbane-based Cold Case Unit police officer trying his luck in 2019 at a claw machine in a pub. He's troubled in a different way, haunted by emotional pain he attempts to deaden by paying for a Fight Club-style beating in the bar's back alley, and he'll swiftly be on Isabel's trail.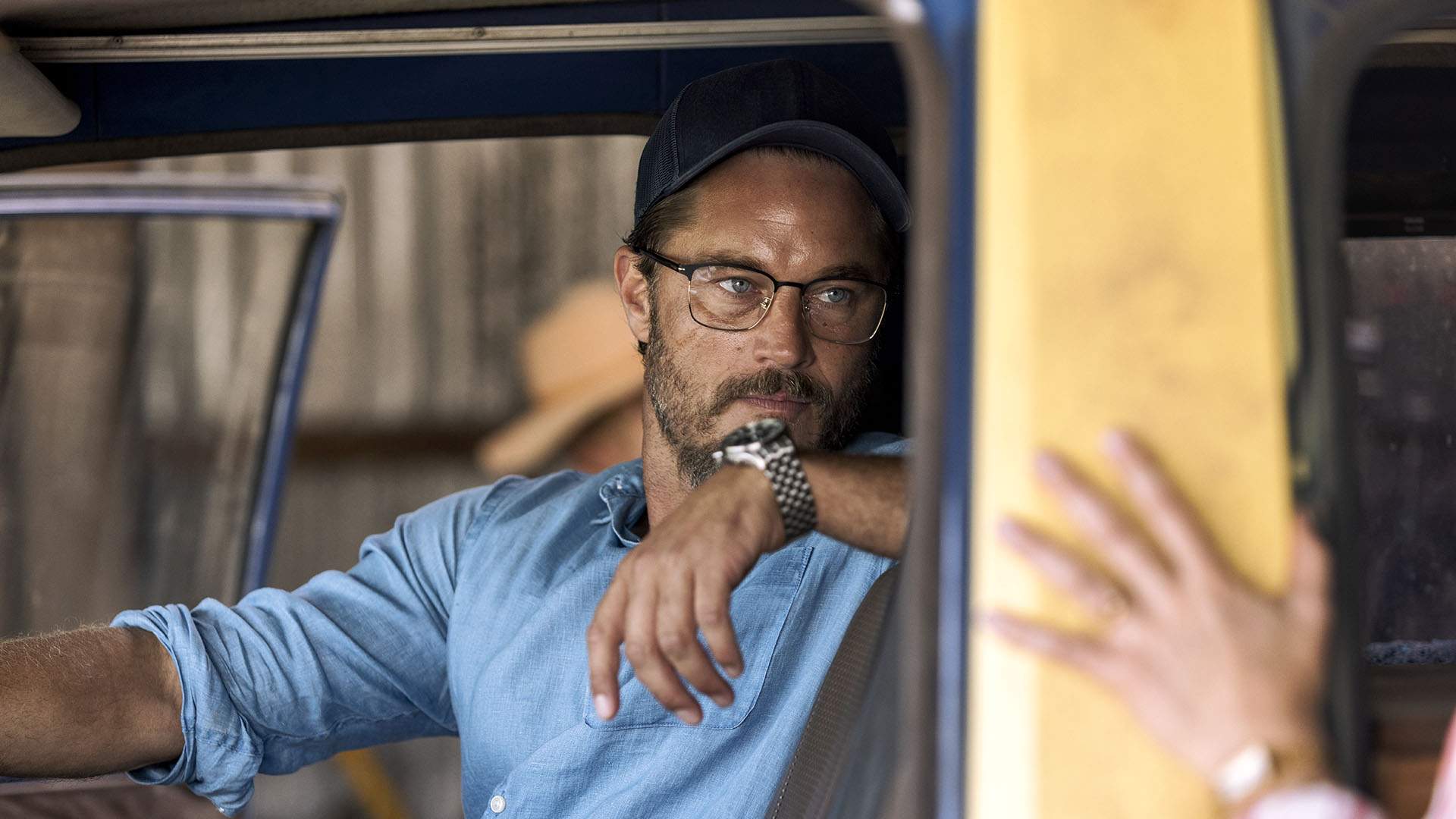 Flitting between the two timeframes — hopping back and forth so heartily that Isabel is as much Black Snow's protagonist as Cormack, meaningfully so — this series isn't short on 90s touchstones. VHS stores, mix tapes, camcorders, Smashing Pumpkins and You Am I on the soundtrack, a Thelma & Louise video, teen chat about piking and being cut, a mention of The Adventures of Priscilla, Queen of the Desert: they're all covered. The best TV show of that decade, Twin Peaks, doesn't get an overt shoutout; however, David Lynch's influential masterpiece springs to mind while watching as clearly as Mystery Road does. Ashford, Black Snow's setting, is indeed a quaint locale centred around a mill and populated by inhabitants who all know each other. And, due to the murder of its most promising daughter, the town's secrets start to spill.
As simple maths makes plain, Ashford's 90s tragedy bubbles up again a quarter-century later, in one of creator Lucas Taylor (Harrow) and co-writers Beatrix Christian (Hearts and Bones) and Boyd Quakawoot's (Black Comedy) sharpest moves. In what's supposed to be a moment of celebration to mark the local school's centenary, the town gathers to unearth a time capsule buried by Isabel and her classmates, with the blasts from the pasts that result spanning far beyond nostalgia. In addition to providing the series with an immediate point of difference — outsider detectives dropping by to solve dead-girl crimes is a well-worn on-screen trope — the excavated box also signals Black Snow's devotion to looking backwards. Fields like the fictional Ashford's have been blighted by blackbirding, the exploitation of South Sea Islanders involving forced relocation, severe underpayment and brutal working conditions, a grim form of slavery that isn't forgotten here.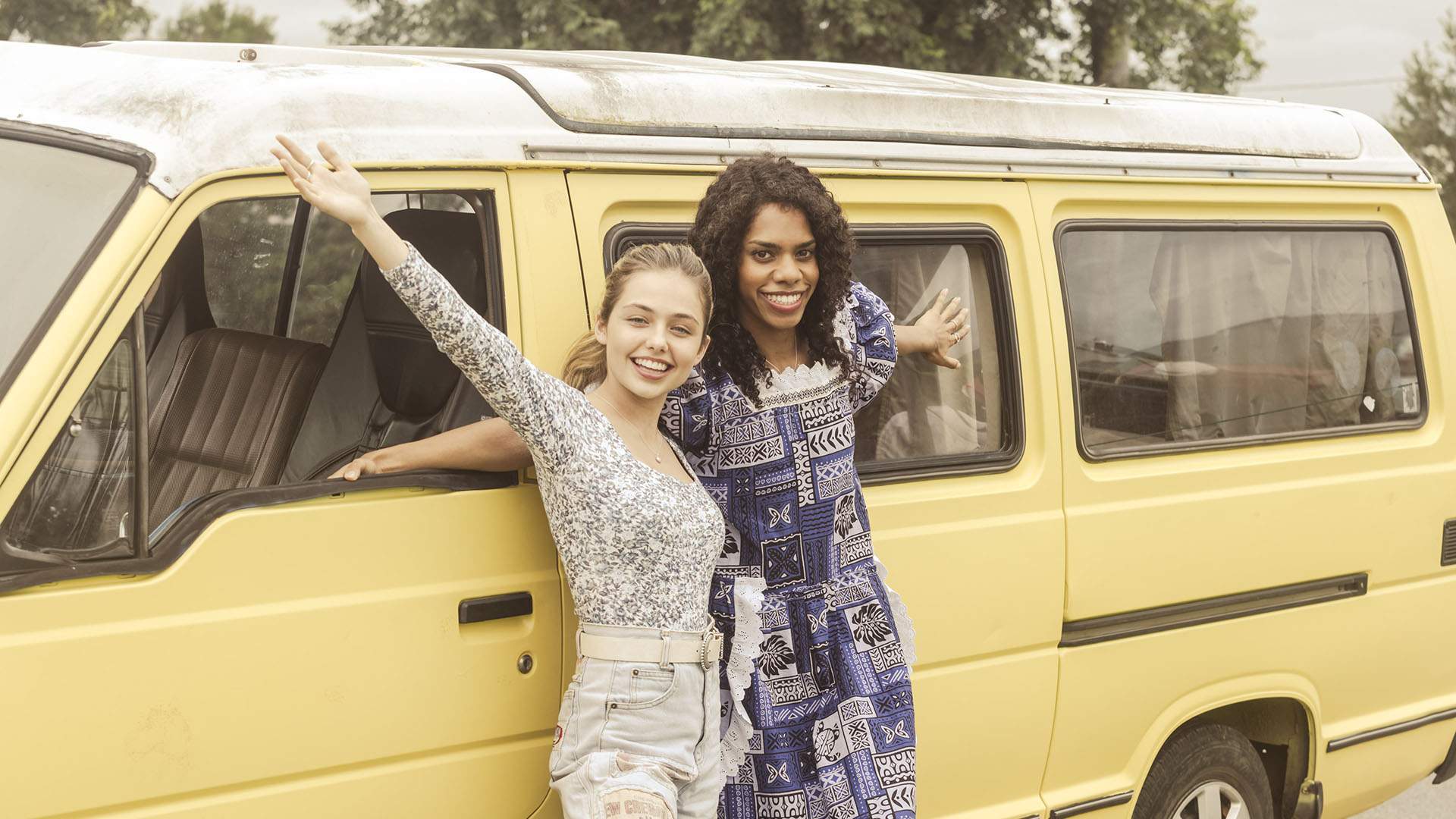 In the show's 2019 timeline, Cormack heads north to sweaty heat, an unwelcoming Senior Sergeant Turner (Kim Gyngell, Wakefield) — who originally led the case, and is adamant a passerby was responsible — and a mixed reaction from Isabel's sister Hazel (potent first-timer Jemmason Power), mother Glenda (Seini Willett), aunt Rosa (Lisa Blackman) and pastor father Joe (Jimi Bani, Mabo). His job: to find the murderer by "finding out who people really were back then", he notes, with his enquiries also involving Isabel's boyfriend Anton Bianchi (Alexander England, How to Please a Woman) and best friend Chloe Walcott (Brooke Satchwell, The Twelve), the former a farmer's (Rob Carlton, Bali 2002) son and the latter gifted every advantage courtesy of her mill-owning father (Erik Thomson, Blueback).
Back in 1994, Isabel wades through her own chaos, with the younger Hazel (Molly Fatnowna) watching on. Her parents are strict, so much so that she's scared to tell her dad about plans for a pre-university road trip to Sydney with Chloe (played by The Unlisted's Annabel Wolfe as a teen). Anton (Josh Macqueen, Significant Others) is hardly reliable, but he is jealous of the time she's spending with the picked-on Hector Ford (Fraser Anderson, Rock Island Mysteries). Plus, Isabel soon has her own investigation causing waves around town, tied to fresh-faced Vanuatu newcomer Ezekiel Iesul (musician Ziggy Ramo), absent visas, hellish abuse and missing people.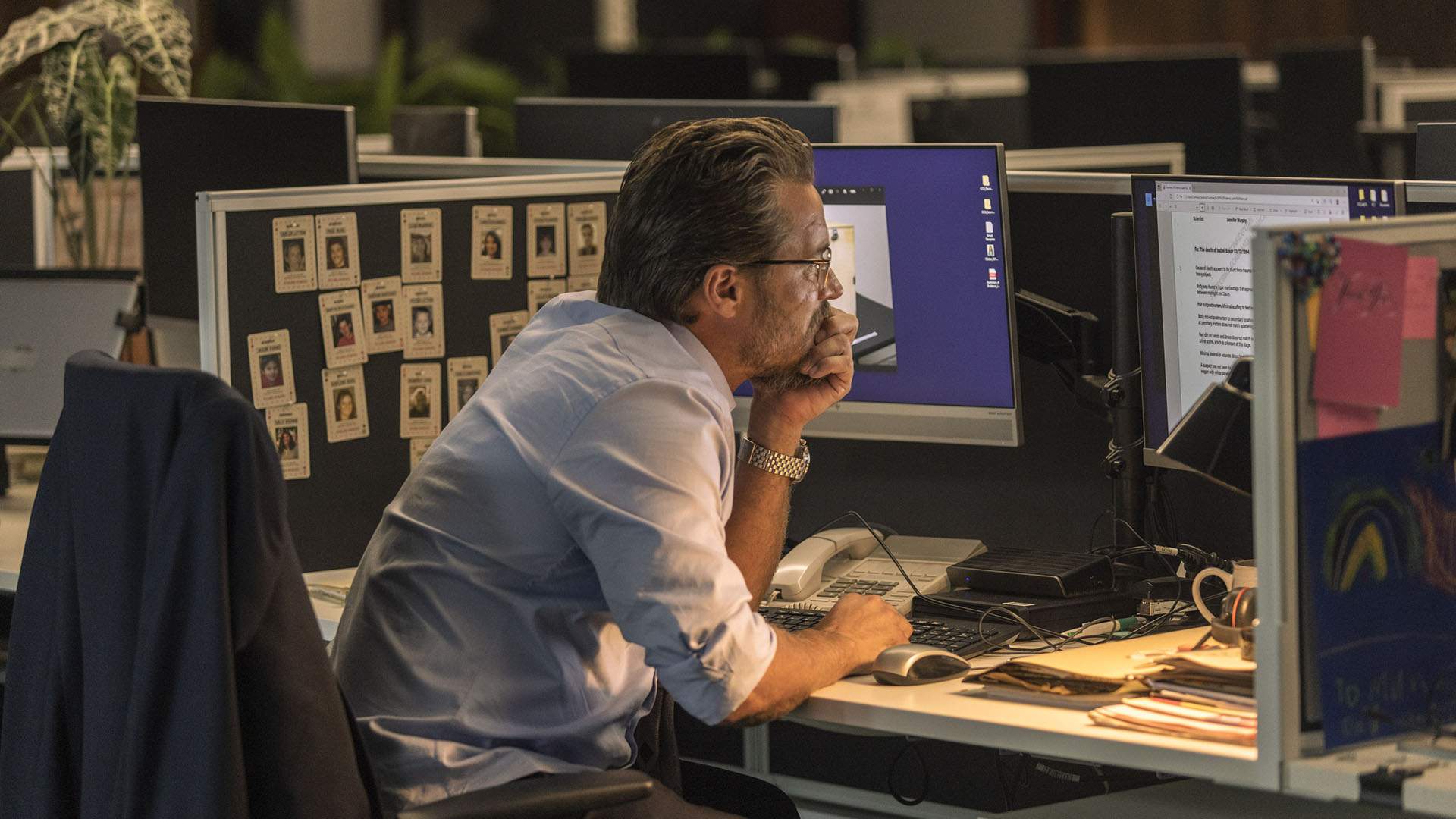 Without its leaps backwards, Black Snow would still be gripping and well-acted, with Fimmel giving the series an expectedly dogged but quietly magnetic cop — one so breezily spoken that he stands out from every other detective that's ever chased comparable cases — and Power living up to her name as a woman that's spent more than half her life in a tragedy's shadow. Still, it can't be overstated how essential the 1994 segments prove. They gift Isabel a voice and presence past being a mere victim; showcase Blackman-Corowa's luminous performance in the process; and inescapably anchor Black Snow's narrative in colonial crimes, horrors waged for centuries since, the deep-seated intergenerational traumas they've caused, Australian South Sea Islander culture and telling class clashes. 
Come for Australia's latest must-stream crime drama, and the first of 2023, then, but stay for a show that embraces and interrogates much more than its recognisable basic setup typically indicates. Stay, too, for taught and tense direction from helmers Sian Davies (Spreadsheet) and Matthew Saville (A Month of Sundays), an emotive score by Ramo with Jed Palmer (Animals), and eye-catching cinematography from Eric Murray Lui (We Are Still Here) — scenic sights lush with greenery but as stained with hurt, woe and sorrow as Australia's reddest soil.
Check out the trailer for Black Snow below:
Black Snow streams via Stan.
Concrete Playground Trips
Book unique getaways and adventures dreamed up by our editors