ARTS & ENTERTAINMENT
Five Brisbane Date Ideas for This Week That Aren't Dinner and a Movie
Just think of us as your cultural wingman.
Five Brisbane Date Ideas for This Week That Aren't Dinner and a Movie
Just think of us as your cultural wingman.
---
Tired of the classic movie and dinner date night combo? Us too. That's why we're always on the hunt for new things to do, scouring the city for not-boring Brisbane activities — ones that are guaranteed to take your next date way beyond done-before beers at the pub. Whether you're taking someone on a second date or doing your 100th with your significant other, we've got some killer (and, yes, cute) ideas for dates to go on this week, no matter how much money you've got to spend. Just think of us as your cultural wingman. You're welcome.


FREE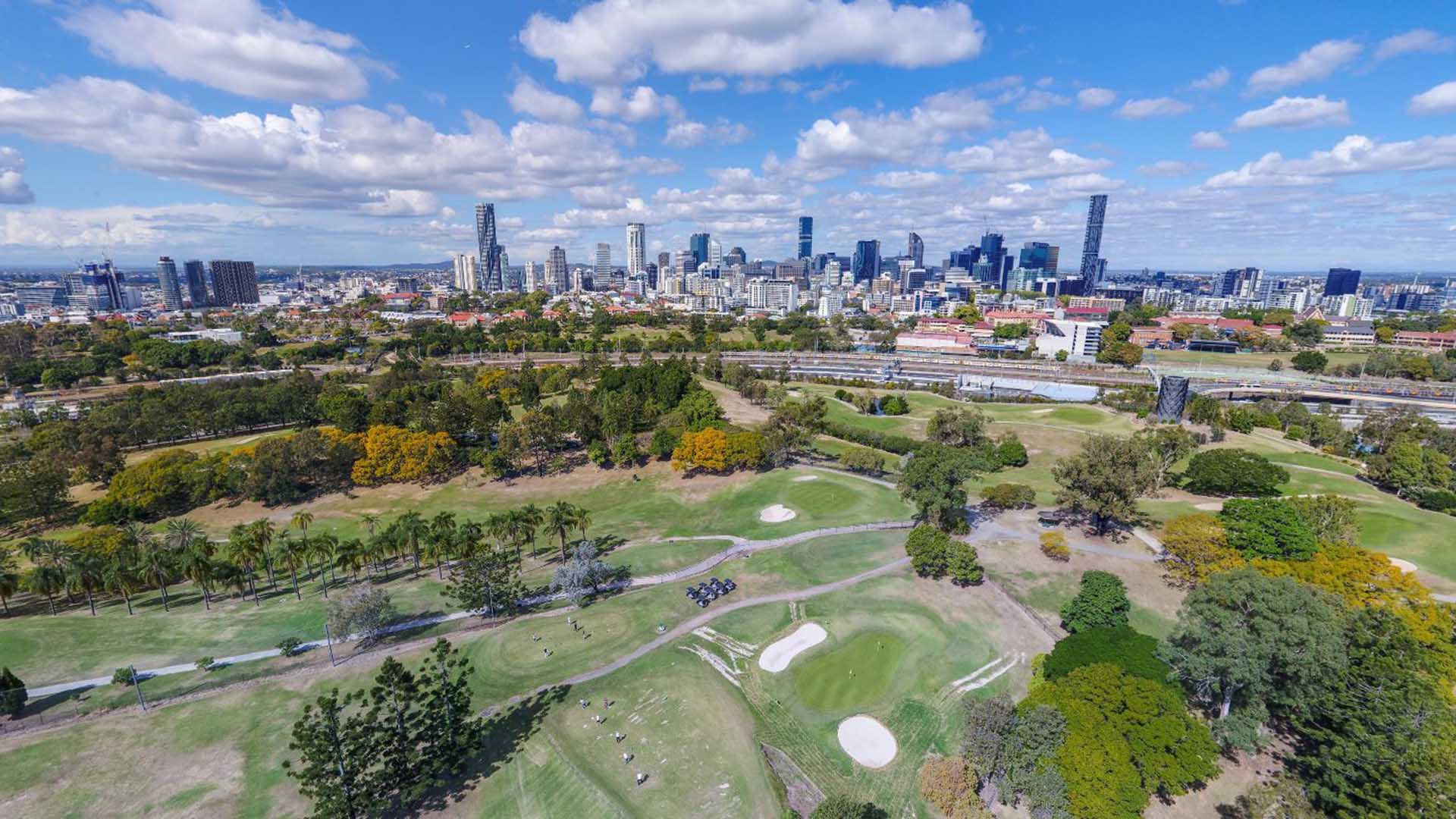 SOAK UP THE SPRING WEATHER IN AN INNER-CITY PARK
In the next few years, Brisbane will score its own sprawling 45-hectare park in the middle of the city — something that, according to the Brisbane City Council, will become our own version of New York's Central Park and London's Hyde Park. But there's a bit of work to be done before that's the case, including a public consultation period. As part of the latter, there's also a party.
You and your partner can offer your thoughts on the revamp of Victoria Park any time you like by heading online before Sunday, September 29 — or, you can both mosey along to the Victoria Park Party on Sunday, September 22 to find out more. And, you can take the occasion as an excuse to spend a day in the park as it currently stands. 'Tis the season for it, after all.
The free shindig runs from 10am–3pm. Also on the agenda: the chance to explore the entire site, plus live tunes, talks, food trucks and activities for kids.

UNDER $20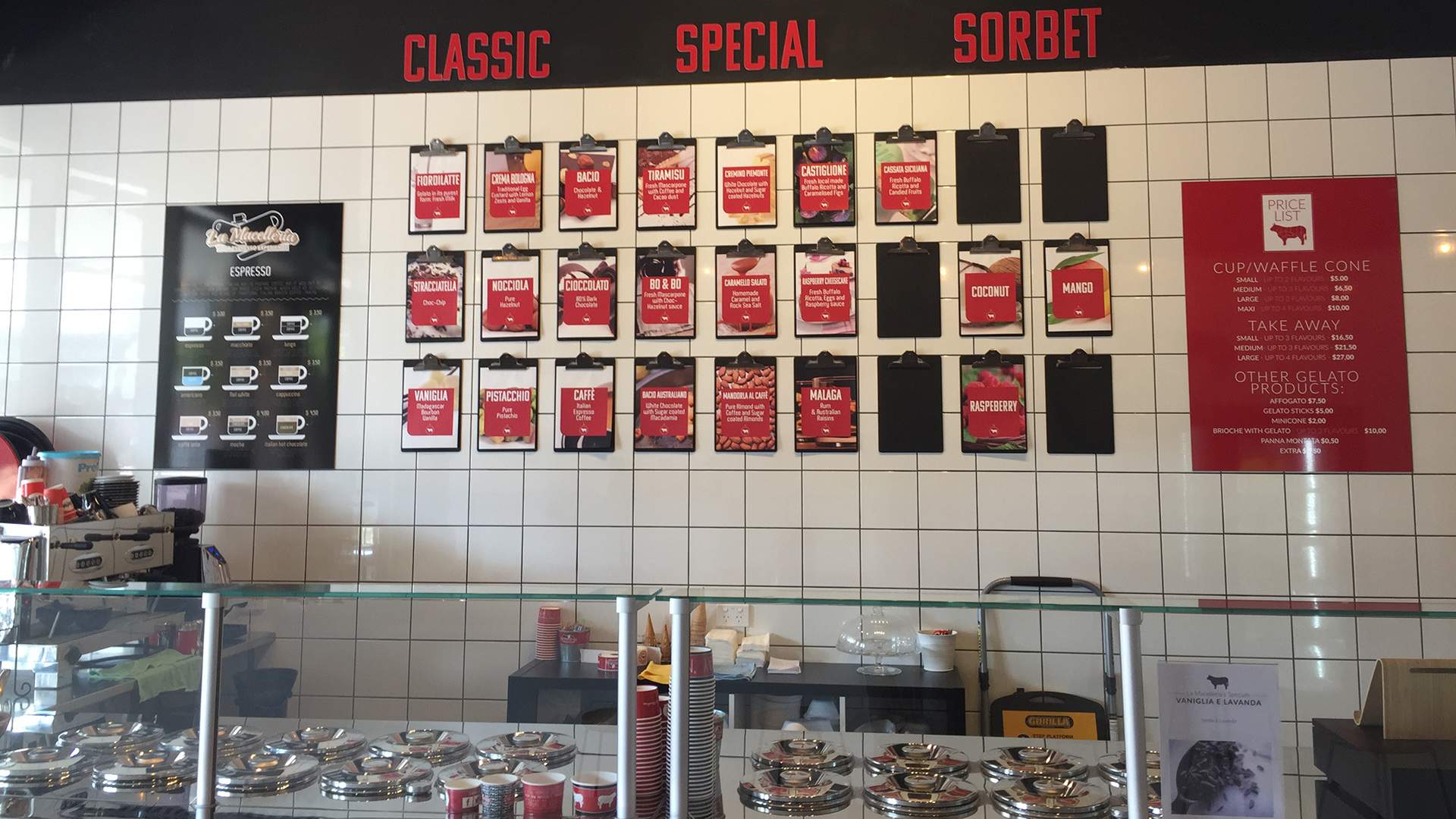 LICK YOUR WAY THROUGH $2 GELATO SCOOPS
It's been two years since the folks at La Macelleria came to a very sensible conclusion: the more gelaterias, the better. And if it feels like the frozen dairy joint has been on Montague Road forever, we have a simple explanation — time flies when you're eating all of the ice cream, naturally.
To celebrate scooping up its frozen dairy wares in West End for the past 24 months, La Macelleria is giving everyone a gift. That gift is $2 gelato. You and your other half just need to drop by between 12–6pm on Saturday, September 21.
There'll also be a special flavour available on the day — that's yet to be announced — but you won't have any trouble finding something that tempts your tastebuds. This is a place that serves up Italian-style choc chip, rum and raisin, ricotta with caramelised figs and roasted almonds with roasted coffee beans gelato regularly, after all.

UNDER $50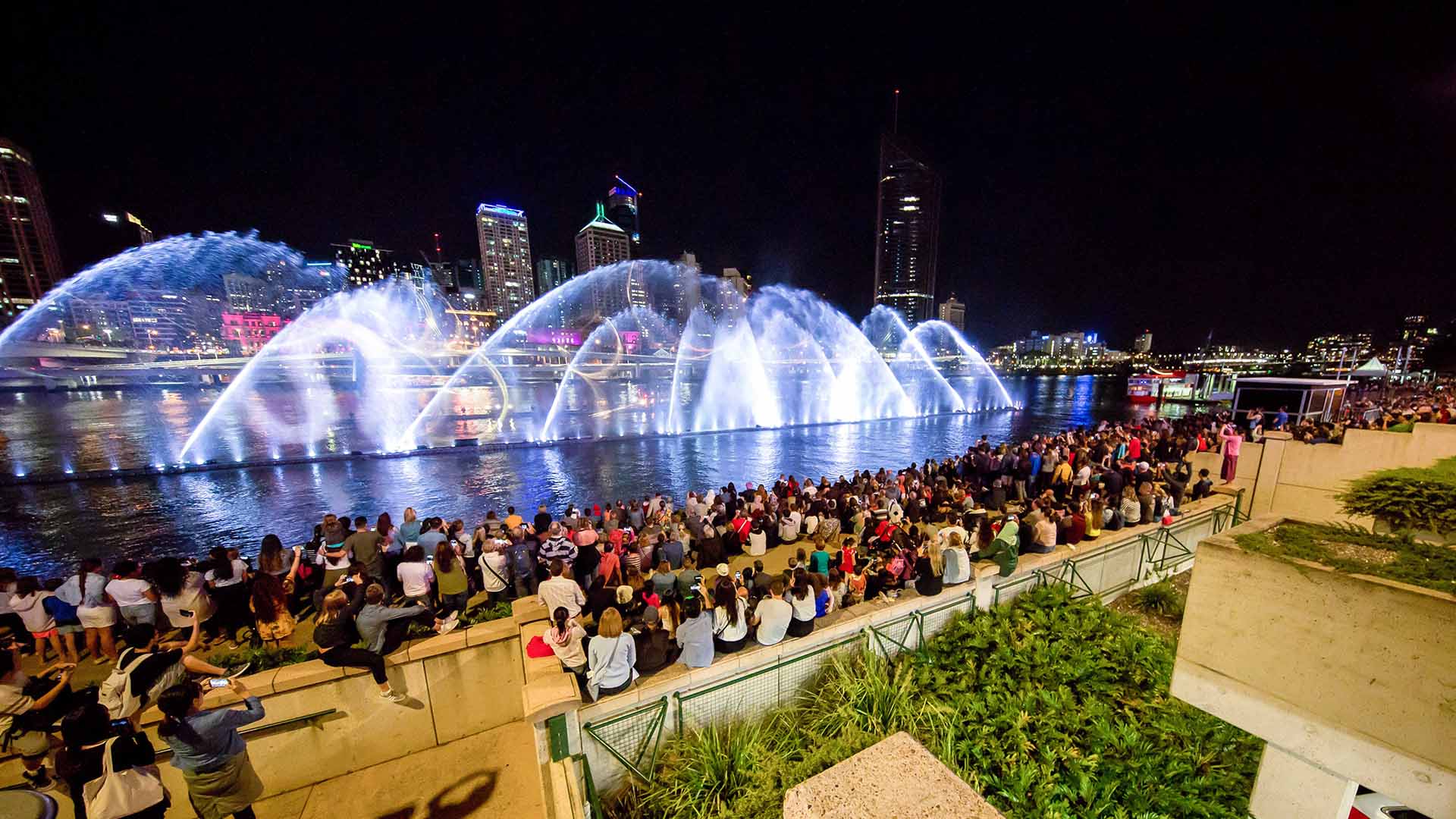 PARTY BY THE RIVER WHILE WATCHING A LUMINOUS LIGHT SHOW
Taking over the city during September, Brisbane Festival does many things. It gives everyone an excuse to devour entertaining cultural delights — and it serves up a new hangout.
Actually, make that hangouts. Yes, Brisbane Festival's central hub offers multiple spaces in one. Revamping South Bank's Cultural Forecourt, Treasury Brisbane Arcadia boasts everything from pop-up food stalls to the spiegeltent to everything in between.
Indeed, as well as offering a place to go when you and your special someone need a wine, craft beer or food between shows, there's two places you'll want to check out. Stop by Divine for 20s, 30s and 40s-style revelry, vintage glamour and late-night DJs — or head to Voodoo for outdoor cocktails, jazz and piano music.
Running from Tuesday–Sunday during the festival, Arcadia is free to enter all day and night.
Other events in the vicinity include 1000 Doors and River of Light, plus the feast of performances at The Courier-Mail Spiegeltent. That's where you'll catch many of the fest's highlights, including Girlpool, Bruno Major, Mzaza and Blanc de Blanc Encore.

UNDER $100
DRINK AND DANCE AT A MUSIC AND BEER FESTIVAL
Drinking a beverage and watching a band ranks among life's simplest pleasures. Enjoying one of hundreds of craft beers and ciders from around 50 independent brewers and cideries, while being entertained by Thundamentals, Briggs, Jesswar, Hockey Dad, Ruby Fields, Dear Seattle, Charlie Collins, BRIS182 and VOIID — now that's how you take something great and make it even better.
Ensuring a good time is had by all is part of the aim of the Beer InCider Experience, which is returning for a second time in 2019. After holding a one-day fest in March, it's back for the full two-day deal on Friday, September 20 and Saturday, September 21 — and it's a same place, same ace fun kind of situation. As always, the event will showcase the best in brews and music, and throw in some delicious food and entertainment options. And, like previous fests, the tasting festival is taking over the Brisbane Showgrounds.
Felons, Gage Roads, Stone and Wood, Young Henrys, Range Brewing, Burleigh Brewing, Soapbox Beer, Slipstream and Kaiju are among the breweries that'll be quenching you and your beer-loving paramour's thirst for lagers, ales and more, plus Golden Axe, Sunshine Coast Cider and others on the cider front. Expect collaborative beverages and exclusive brews made just for the day, plus local food-slinging folks helping to line your stomach, and even a ping pong arena, a handball court, art installations and games. Yes, this truly is the ultimate in drinks-focused festivals.
Tickets start from $35 and are on sale now.

ONE BIG BLOWOUT

RUN AROUND BRISBANE DRESSED AS BATMAN
Do bats haunt your dreams? Is your favourite person's mother called Martha? Do either of you have a secret identity? Maybe you've both just always wanted to don a cape and run around Brisbane, starting — where else? — at the very Gotham-looking State Law Building.
It's not the most expected way to mark Batman's 80th anniversary; however all of the above is on the agenda at the DC Batman Run Experience. With the iconic character becoming an octogenarian this year, this is your bat-loving chance to celebrate and get active all at once.
Yes, it's exactly what it sounds like. The five-kilometre race will start at George Street, send costumed participants jogging through the streets, and then end with an after-party at the Maritime Museum at South Park. Entry costs $59 per person, which includes a limited-edition shirt, a Batman medal if you finish, and a chance to scope out the Batmobile. No, you can hop in it and speed your way through the track.
The race kicks off at 5pm, with the party getting into gear from 8pm — with themed food with names such as 'Batwings', 'Holy Hamburgers Batman' and 'The Pork Belly Knight Bao' available to purchase.
Published on September 17, 2019 by Concrete Playground