FOOD & DRINK
The Best Places in Brisbane to Treat Your Mum on Mother's Day (Or Any Day)
Try slightly harder than your favourite sticky dive bar.
Loving your mum might be an all-year-round affair, but that doesn't make Mother's Day any less special. Sure, you shouldn't need an official occasion to celebrate the woman who brought you into this world — but you shouldn't pass up the chance to treat her to a tasty feast, either.
Of course, trying to find the right place to head to is where things get tricky. Where do you take the lovely lady responsible for making you many a meal over the course of your lifetime? And can anywhere live up to her delicious home cooking? Any old burger or doughnut place just won't do, which is why we're here to help. We'd take our mums to these top Brisbane eateries, and we think you should as well.



When it comes to spending quality time with your mum and eating quality food at the same time, we can't recommend Donna Chang's Mother's Day yum cha offering highly enough. For $85 each, you'll get to dive into a menu of pork xiao long bao, scallop and prawn har gow, baby abalone tarts and mango pancakes. Well, that's just the start. The vibrant restaurant is located in a heritage-listed sandstone building and was awarded our Best New Restaurant of 2018, too — so, you know it'll be good enough for mum.

SONO, HAMILTON
Ace Japanese food and a killer view: that's how to really wow your mum this Mother's Day. It's easy to wander around Portside and forget that Sono is there — but every trip inside will reward both your eyes and your tastebuds. The usual menu is on offer for both lunch and dinner, which means choosing your way through everything from sushi and sashimi to chicken karaage and duck teriyaki orange. Or, opt for one of the tasting options, which start at $99 per person for six courses, and can also included matched mocktails, wine or sake. Drinks-wise, Sono is doing two special beverages just for the day, too, including both a boozy yuzu number and another sans-alcohol.



If you wanted to spend all of Mother's Day at Salt Meats Cheese, you could. Its usual breakfast menu applies, but lunch or dinner at the chain's South Bank and Newstead eateries is certain to go down a treat with its $39 Mother's Day menu. You'll get a spread of antipasto (including cheese and salumi to share), you'll choose between pizza and pasta, and, of course, you'll sip a glass of bubbles. Dessert isn't included — but tiramisu, cannoli, affogatos, and Nutella and peanut butter calzones are always on offer.


Maybe you and your mum share fond memories of a Greek getaway. Maybe she's always wanted to visit the Mediterranean, but just hasn't gotten around to it — and those plans have obviously been put on hold of late. Either way, you can help her pretend that she's on holidays by taking her to lunch or dinner at Greca. Howard Smith Wharves' riverside eatery just has that feel to it, and that's before you even get to the food and drink portion of the meal. Spend the afternoon sipping away on spritzes and espresso martinis while snacking on giant slices of hot, honey-topped saganaki, spanakopita and grilled octopus. Or, skip the decision making and order the 'Full Greek' — a $60 set menu with all the restaurant's best dishes.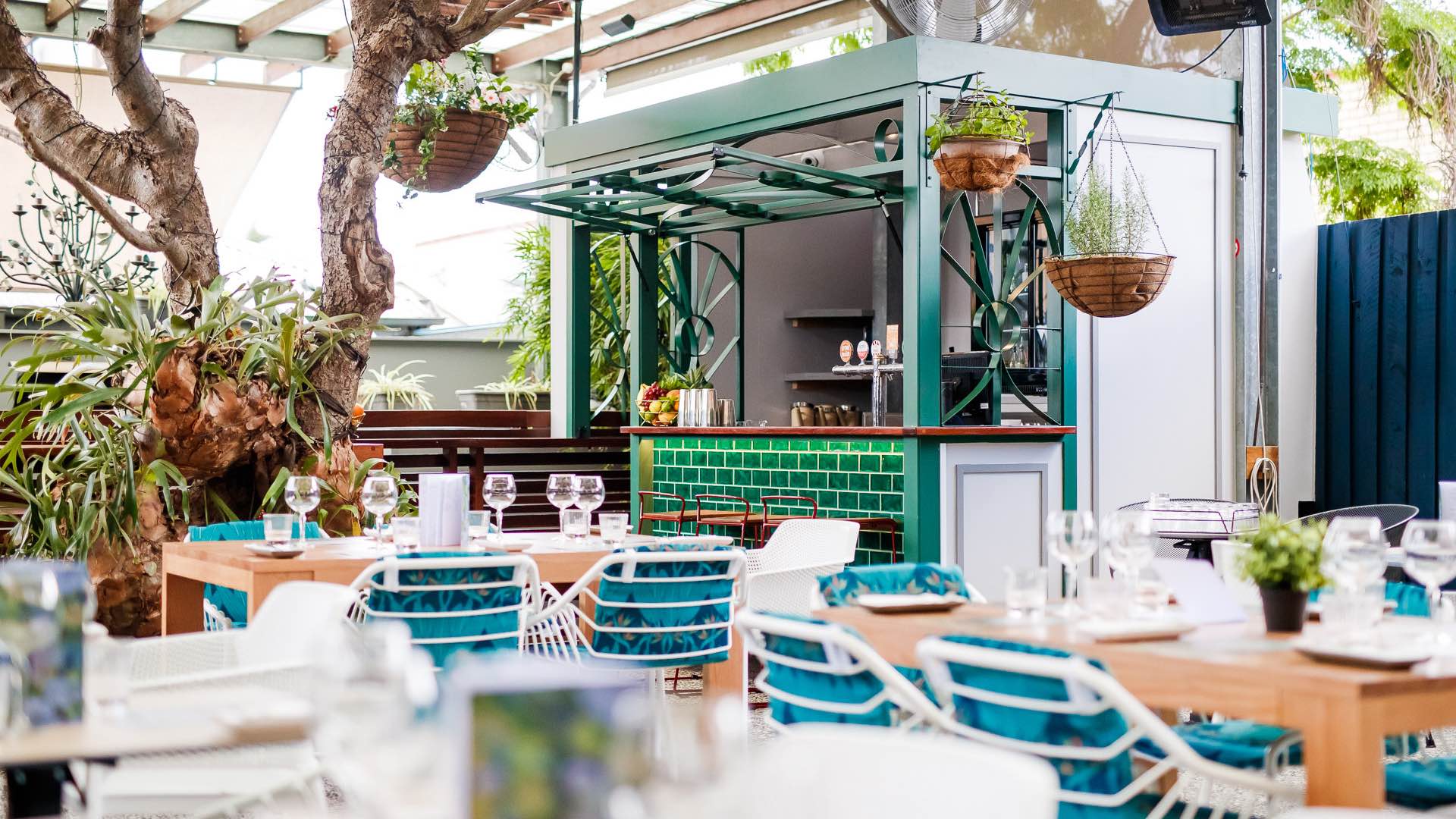 If sampling gins from around the world is something that appeals to you — we mean, your mum — we suggest you book a Mother's Day table at Covent Garden. It's doing its usual gin-fuelled brunch from 11am–3pm, which'll set you back $49 complete with two hours of unlimited cocktails. Also on the menu: red or white wine sangria, and a shareboard spread — choosing between charcuterie, remoulade, chutney and mustard, or feta, pickled vegetables, hummus and olives. Our advice: don't plan a big afternoon afterwards, so that you and you mum can kick back and make the most of your boozy meal.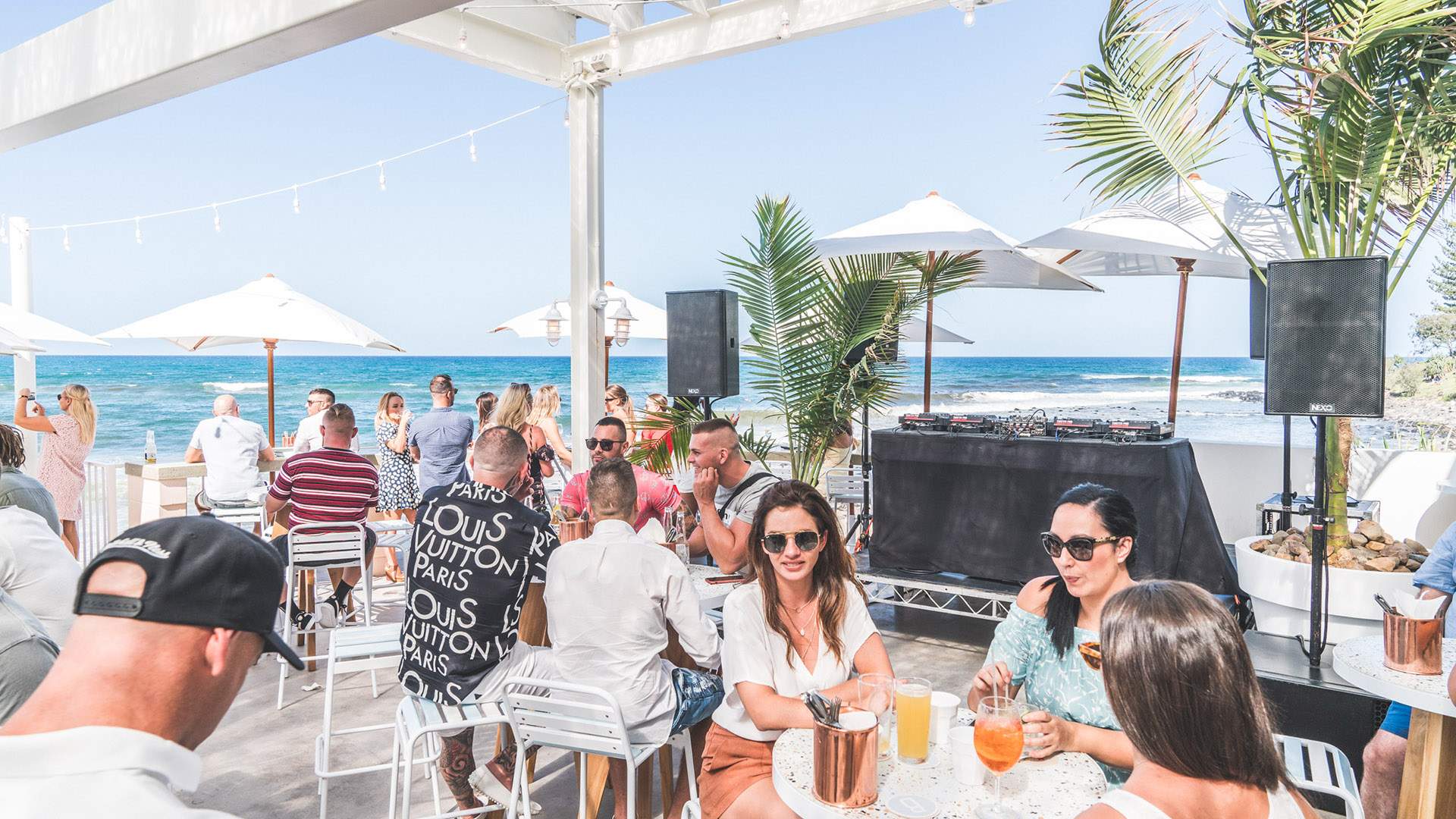 When was the last time that you took your mum on a road trip? If ever there was an occasion to hit the road with your mother in tow, it's this — and we have the perfect destination. With seats basically on the sand, Burleigh Heads' Burleigh Pavilion serves up seafood and cocktails to held you make the most of that beachside view. Sure, it's no longer summer, but you're also surrounded by Queensland's usually warm weather. You'll be ordering off the main menu in the Pavilion or at The Tropic, but you won't be short on options. The latter's sharing menu spans sourdough, kingfish tartare, burrata, rainbow trout, braised lamb shoulder and more.
If your mama is meat-free, this is the place to take her. Grown is a vegan oasis in the West End and is open from 8am–2pm on Mother's Day. Start with a lush looking matcha latte, move on to brioche french toast or brunch pasta, then end with a ginger shrub (a fermented cordial that tastes similar to kombucha). Does mum prefer going out for dinner? Head in for a pre-Mother's Day feast the night before and order a bottle (or three) off the lengthy natural wine list.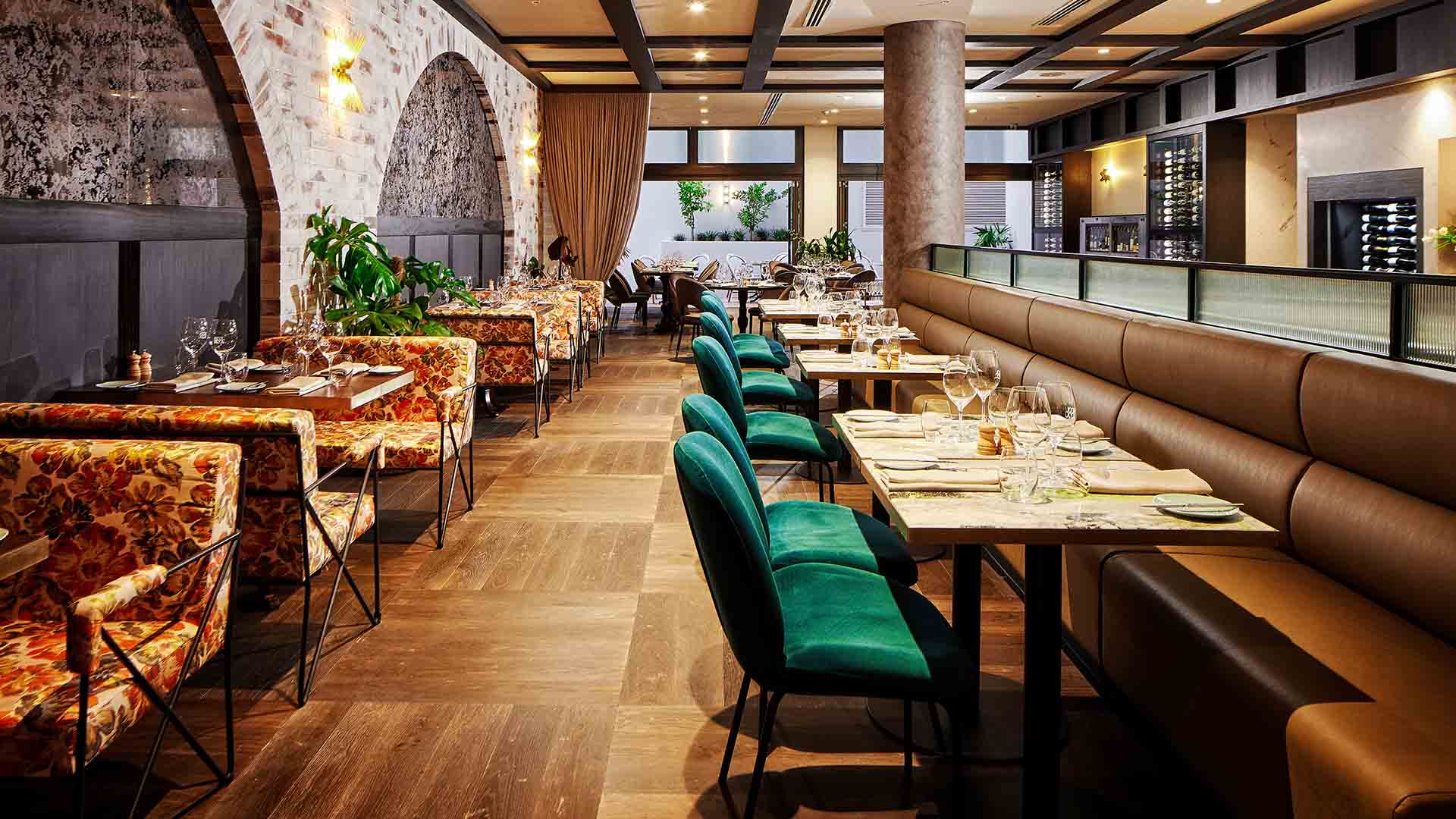 This year, take your mum to France — well, take her tastebuds there, at least. Bisou Bisou is one of Brisbane's newcomers, with the luxe-looking French fine diner setting up shop on the ground level of Fortitude Valley's new Hotel X. And, for Mother's Day, it's doing a Parisian-style high tea. To wash down all of those snack-sized bites, you'll be drinking bottomless mimosas, tea and coffee, too. You can choose from 10am and 1.30pm sittings for $65 per person, which is much, much more affordable than the plane ticket to Europe that you keep saving up for (for when borders reopen, obviously).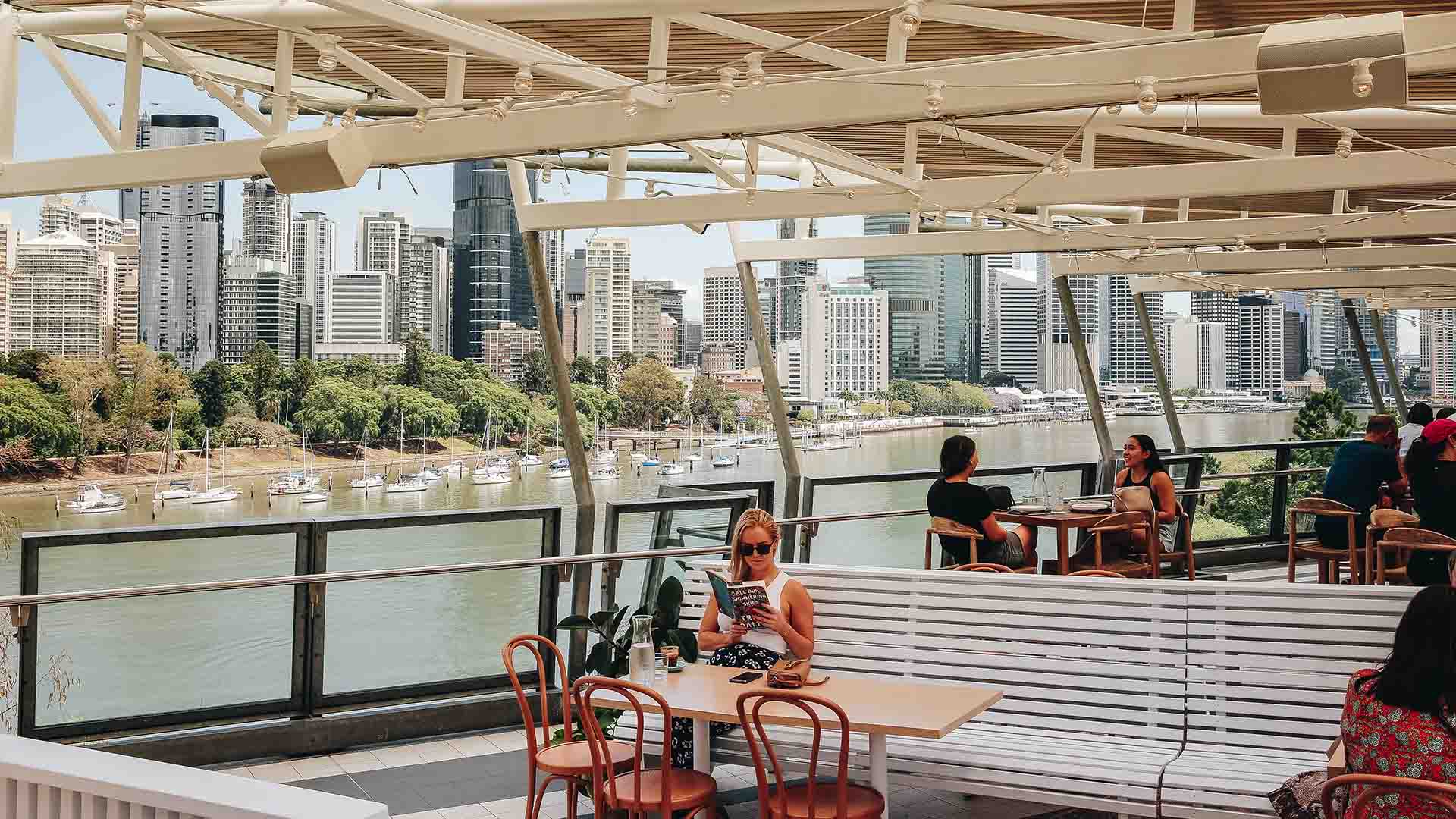 JOEY'S, KANGAROO POINT
Unlike many other cities, Brisbane doesn't boast a huge tower or skyscraper with a lofty observation deck. Instead, if you want to see this town of ours from a great height, it's best to scale a natural landmark. The top of the Kangaroo Point Cliffs is one such place, and the cafe that's found at that exact spot has long been a local go-to — so taking your mum to its latest iteration on Mother's Day is one of those classic Brissie activities. Given that Joey's is open from 6am–midnight daily, its menu covers plenty of bases. Breakfast, brunch, lunch, dinner — take your pick And, drinks-wise, expect both boozy and non-alcoholic beverages, including four types of spritzes and three different margaritas.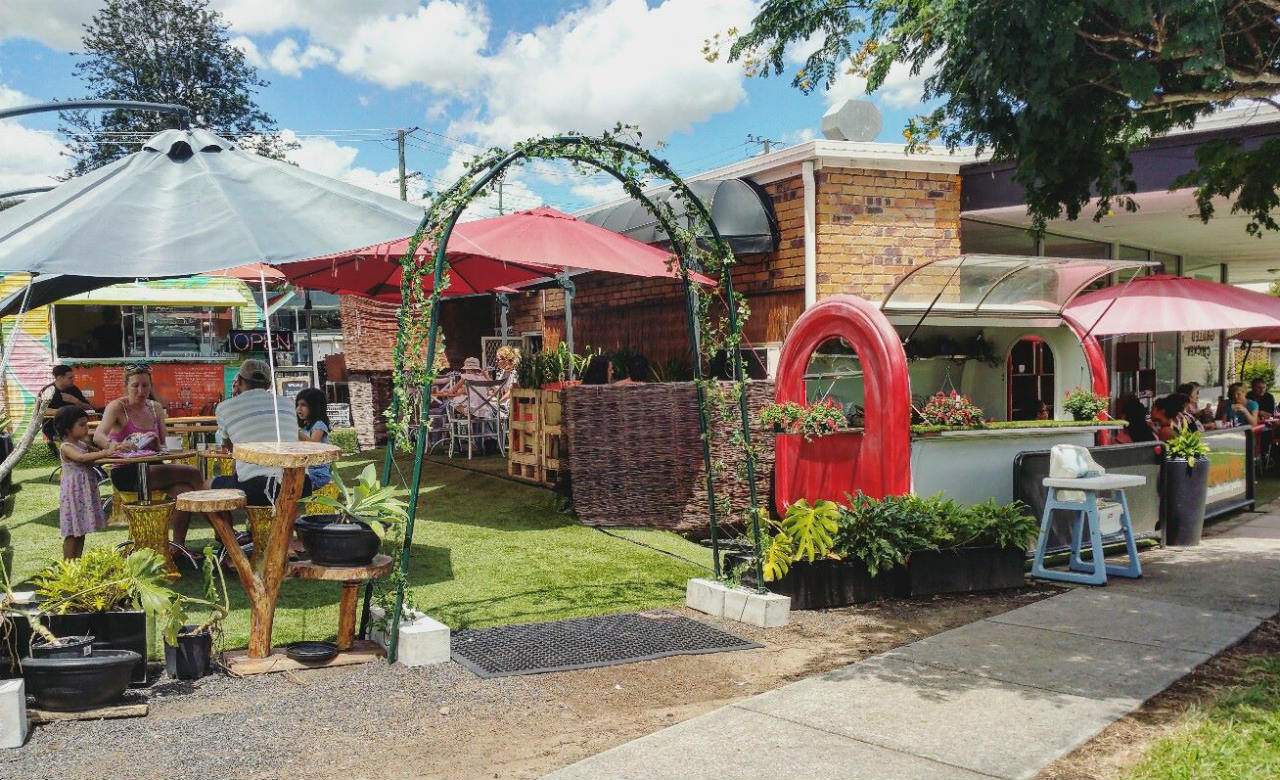 The early bird doesn't just get the worm, it gets the tastiest breakfast selections as well. You'll want to interrupt your mum's sleep-in for this scrumptious option — because when $36 brekkie platters for two are on offer, it really is worth it. If you're lucky and looking for something different, buttermilk pancakes might be the special of the day, with the cafe known to layer its version with Nutella and espresso maple syrup, or smooth peanut butter and strawberry jam. And while the vibe might seem rather laidback and low key, sometimes that's exactly what this kind of date calls for.

Top image: Greca, Nikki To.
Published on April 28, 2021 by Sarah Ward