'Imaginaria' Has Extended Its Brisbane Stay Again If You Haven't Hit Up the Multi-Sensory Playground Yet
Fancy wandering through light-filled mazes, inflatable spaces and an electronic hall of mirrors? Find them all at South Bank.
With its pools, gardens, restaurants, bars, array of events and riverside views, calling South Bank a multi-sensory playground isn't a stretch. But since September 2021, the inner-city precinct has been home to Imaginaria, an immersive series of installations that firmly earns that term. Bringing light-filled mazes, inflatable spaces, electronic hall of mirrors and more to town will do that.
Haven't had a chance to head by yet? Keep meaning to make a date with the pop-up underneath the Goodwill Bridge next to Queensland Maritime Museum? Brisbanites, you now have another chance. Because it proving so popular, Imaginaria has extended its Brisbane stay yet again, ditching its plans to wrap up at the end of January and sticking around until Sunday, April 30 instead.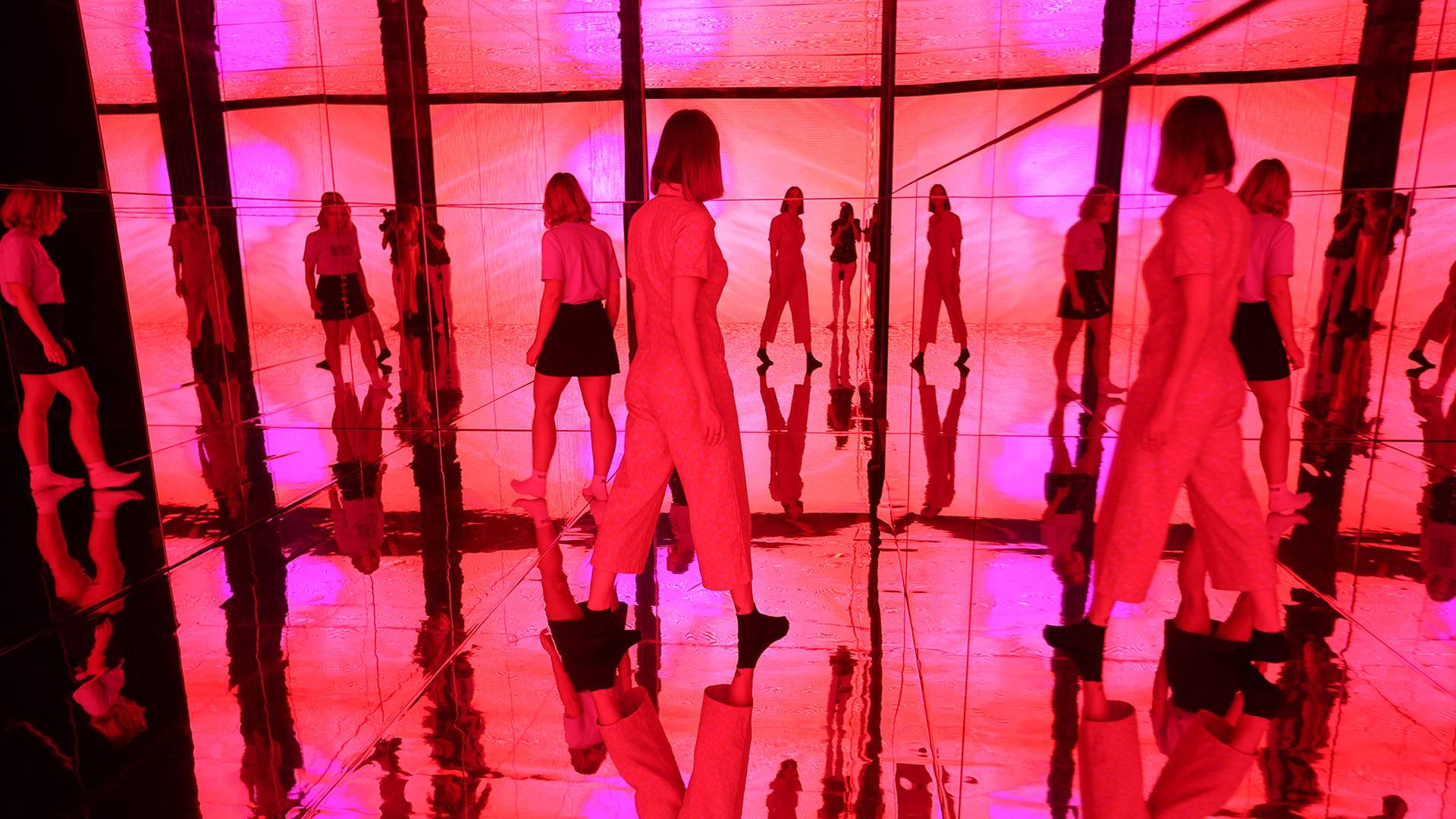 Wondering why it's been proving such a hit? The installation is made up of different structures, each filled with lights, sounds and smells. First, you take your shoes off — and then you wander through a space filled with artificial intelligence projections, sensor-triggered LED waves and giant silk parachute canopies.
Also included: cosmic gardens, an anti-gravity sunset, an electronic hall of mirrors and a digital wishing well that whispers your greatest desires.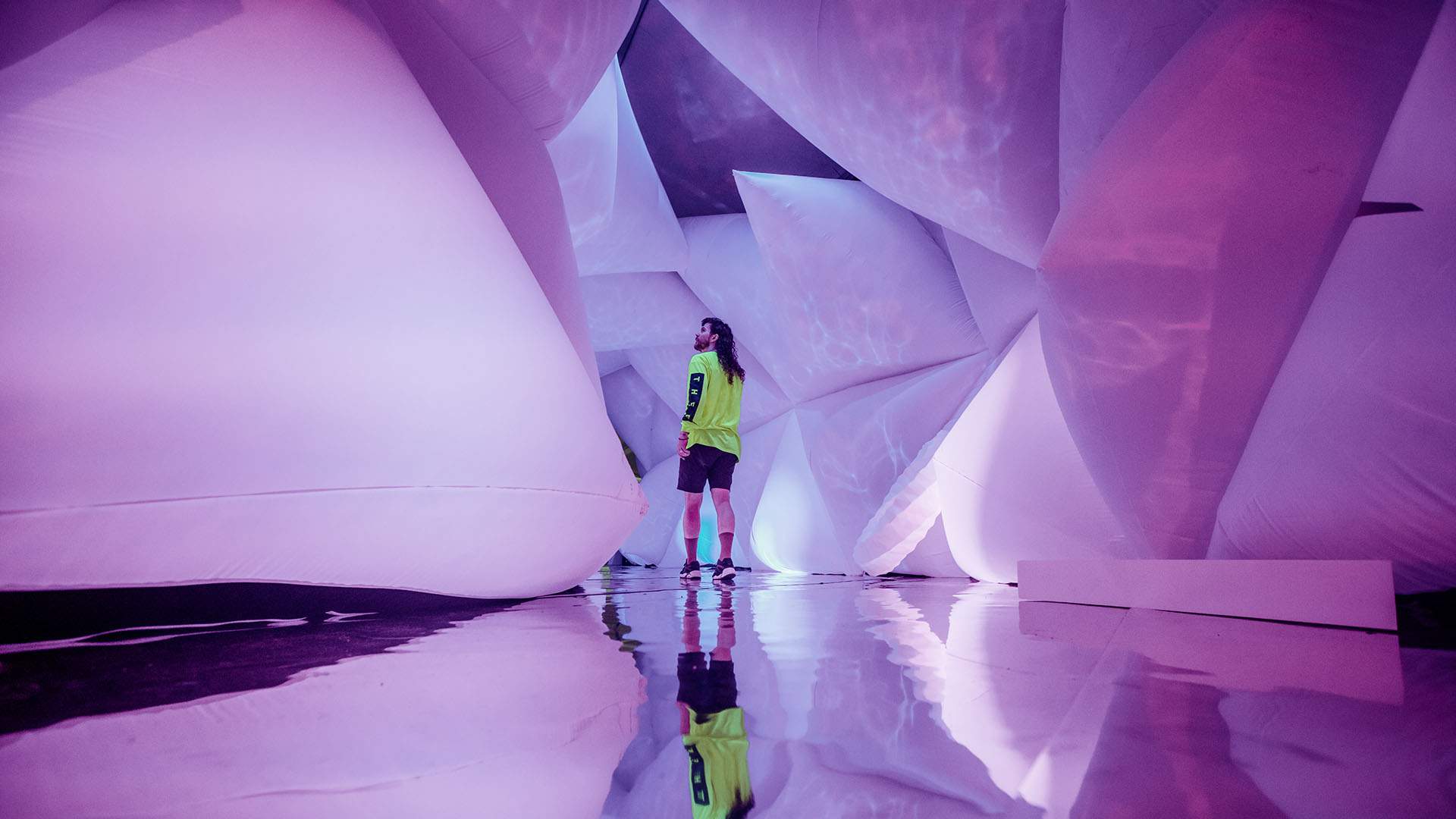 Entering a serene white bubble, touching a digital eclipse, engaging with an interactive constellation — they're all featured, in an event that was always going to prove popular in Brisbane. When Imaginaria first set up in Melbourne before making its way north, more than 100,000 people went along.
Open for patrons to wander through at their own pace, and filled with chairs and lounges so you can stop wherever you want to linger, Imaginaria spans ten rooms in total — and the choose-your-own-adventure setup means you can spend 15 minutes skipping through or take your time.
An all-ages-friendly event, it still has capacity limits and strict hygiene measures — and tickets start at $23.95 a pop for adults.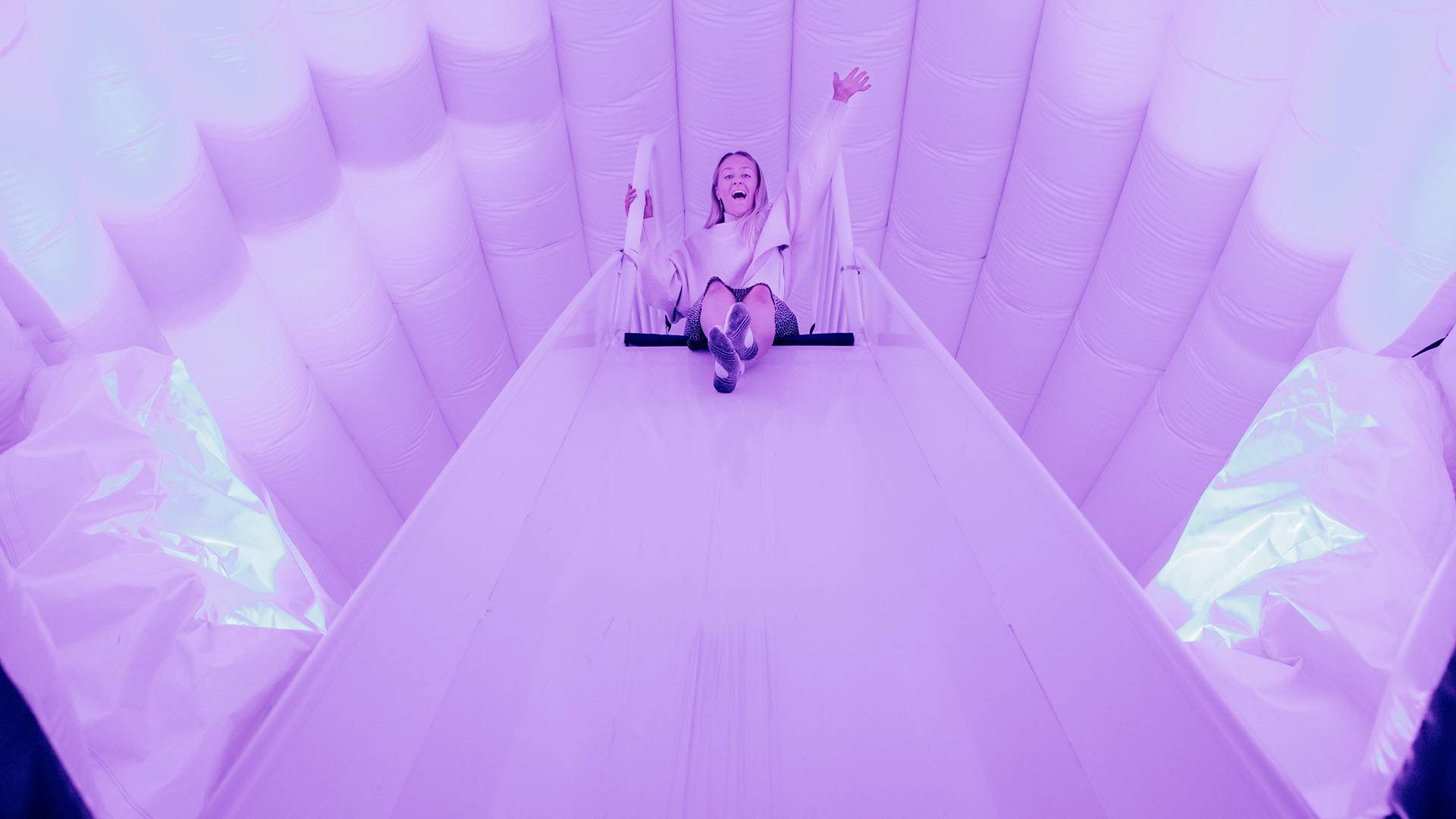 Imaginaria will remain underneath the Goodwill Bridge, next to Queensland Maritime Museum at South Bank, until Sunday, April 30 — with tickets on sale now for all dates until then.
Images: Annette Dew / William Hamilton-Coates.
Concrete Playground Trips
Book unique getaways and adventures dreamed up by our editors