ARTS & ENTERTAINMENT
Brisbane is Trialling a New Texting App to Get You Talking on the Train
It's like Chatroulette, but on a crowded train. What could go wrong?
Everyone knows the protocol. You walk into the carriage, give everyone a passing acknowledgement as you look for a seat, then promptly settle in with your iPhone for the journey ahead. It doesn't matter if you don't have anyone to text. Your number one priority here is avoiding eye contact and blocking out the obnoxious, stinking presence of your fellow passengers. Now researchers in Queensland are seeking to undo all these social codes we've carefully put in place. Prepare yourself — they want us to actually talk to each other.
Currently in its initial trials Train Yarn is a texting app developed by Tiago Camacho from the Queensland University of Technology. Using your phone's GPS data, the app only works on Brisbane's train network, and seeks to randomly connect you with your fellow passengers. With each user staying relatively anonymous, the app works in a similar way to Chatroulette: the infamous go-to platform for strangers' genitals on demand.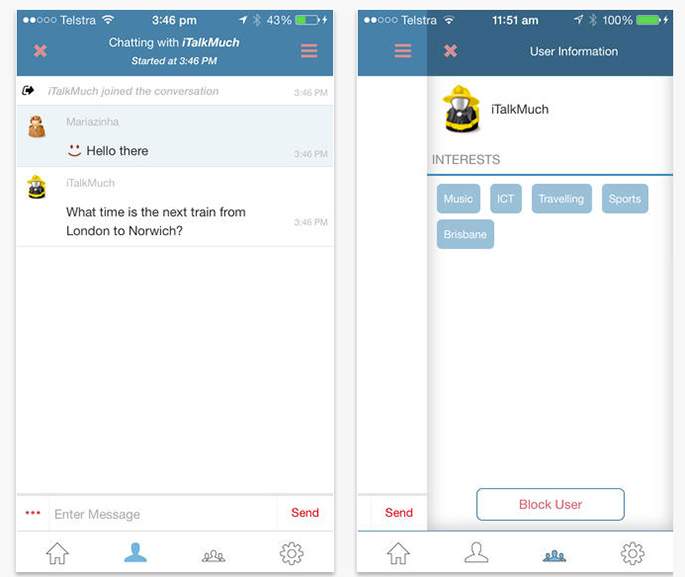 Admittedly, the app developers have thought of these possible downfalls and maintain faith that the anonymity of the service will keep the messages clean (for some reason we can't totally figure out). However, it does help that the platform only supports text. At the very least we'll be saved from the dick pic the teenage boy vandalising the back of your seat was invariably going to send.
Similar projects have been carried out around the world with mixed success. Last year, Virgin America implemented an online chat system for use on its domestic flights. Identified by seat number, passengers could chat to each other or send out messages to the whole plane. According to the Daily Mail it had some pretty amazing outcomes.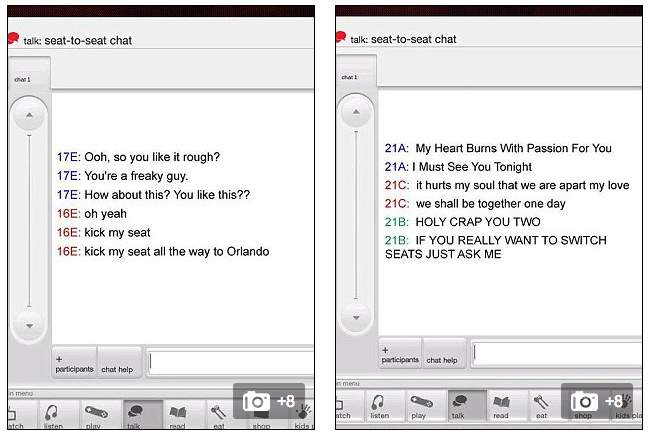 It's hard to say if the same technology will take off on trains. After all, planes are the only mode of transport where we're cut off from our smartphones — in a way we're forced to interact with each other.
Nonetheless the makers of Train Yarn stay optimistic. "Research has shown that while most people think they would rather sit in solitary than talk with a stranger, when tested, people who conversed with someone had a more positive experience than those who kept to themselves," said lead researcher Tiago Camacho.
It's a nice, if not somewhat utopian vision that's definitely worth a go either way. The app is available for free download now, but beware — QUT will be watching your conversations for research purposes from July 3-16. We know it's hard, but try to fill it with something other than sexts and complaints.
Via Brisbane Times.
Published on June 29, 2014 by Meg Watson