Portside Wharf Vegan Markets
Queensland Vegan Markets is bringing its cruelty-free wares back to Portside, with 30-plus stalls to browse.
Heading to a waterside dining and entertainment precinct and only buying vegan goods mightn't always go hand in hand, but they do now at Portside Wharf. After a successful debut in 2022, 2023 marks the second year that the Hamilton venue is playing host to the Queensland Vegan Markets.
Hitting up its northside location from 9am–2pm on Saturday, January 28, this event will let you browse more than 30 stalls, all selling cruelty-free, animal-friendly wares. The plant-based spread will include everything from burgers, bao, tacos, miso-glazed fries and katsu to custard-filled croissants, cupcakes, brown sugar boba sundaes and other sweet treats. Yes, you know the motto here: all of the taste, absolutely none of the animal products.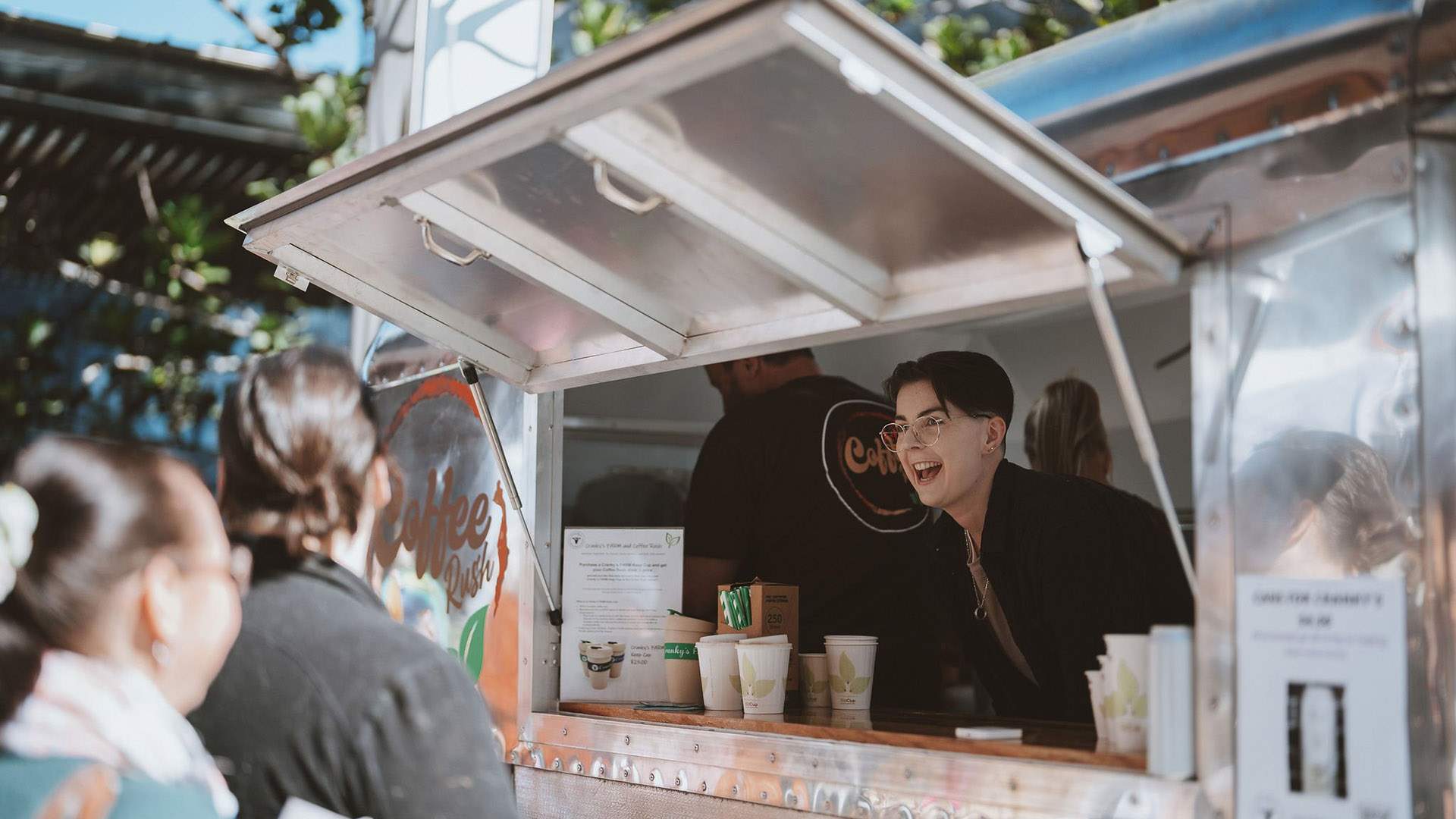 You'll have plenty of option, food-wise, as well as other cruelty-free wares to scope out. Also, the markets are pet-friendly, so you can bring your pooch along.
Entry is free, and so is the live music that'll soundtrack your vegan shopping.