Victoria Park Halloween Putt Putt
Because you can tap, tap, tap your way around a themed mini golf course at Halloween, too.
Putt putt fans of Brisbane — so, everyone in Brisbane — it's time to do the monster mash while you're tap, tap, tapping your way around a mini golf course. This city of ours is home to more than a few places to unleash your short game, but only one of them keeps busting out seasonal theming and giving you a reason to celebrate special occasions with a putter in your hand.
For the past two Christmases, the Victoria Park Putt Putt Course has given itself a festive revamp. Mini golf is more fun with reindeer, obviously. Earlier in 2021, the venue celebrated Easter as well, courtesy of a candy-themed course. Now, it's getting into the Halloween spirit by giving its greens a spooky makeover. No, missing a hole in one won't be the most terrifying thing about your next stint on the course.
From Friday, September 17–Sunday, October 31 (naturally), the site will become home to all things frightening. If a haunted house was to meet up with a mini golf course, this is what it'd look like. So, you'll be putting around greens with names like Pumpkin Patch, Witch's Way, The Freaky Forest and Skeleton's Graveyard. Obviously pumpkins will feature heavily — plus skeletons, spiderwebs, grave headstones, ghosts and all the usual scary paraphernalia.
Bookings are essential, with the course open from 6am–10pm daily. Fancy a few holes before work? Want to add some fun to your lunch break? Need something to look forward to come quitting time? They're all options. Just remember that it's a family-friendly affair, so you'll likely have plenty of company. Tickets cost $22 per adult.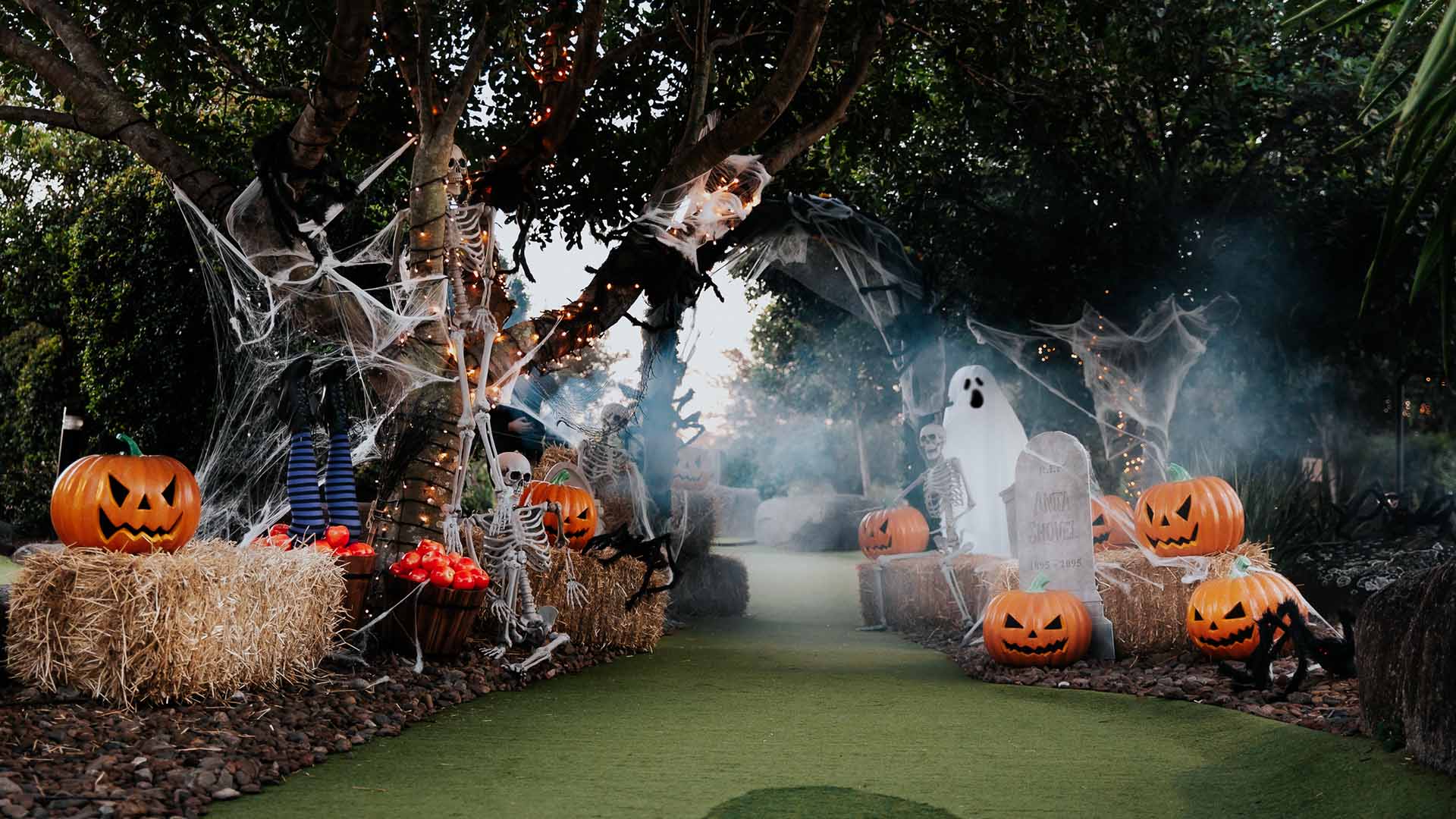 Images: Pandora Photography.