FOOD & DRINK
Brisbane Distillery Is Serving Tastings and Cocktail Flights On This New Double-Decker Gin Bus
Stop by Riverside Markets this Sunday for free sips — or book the bar-on-wheels for your next party.
Next time you sip gin, you could be hanging out in a double-decker bus in scenic surroundings — and either enjoying free tastings of strawberry eucalyptus-flavoured gin on the vehicle's bottom level, or heading upstairs to work your way through a three-drink cocktail flight. Thanks to Brisbane Distillery, this very experience is now on the menu, with the West End-based spirits company launching its new True Spirit of Brisbane bus.
Debuting at the Riverside Markets in the City Botanic Gardens on Sunday, May 9, the True Spirit bus sports a blue exterior, serves samples out of the window and features booth seating under the pop-up roof on the top deck. For those happy with a tasting (or several), you'll be able to choose from Brisbane Distillery's Game of Eucalyptus Gin, Queensland Dry Gin and Brown Snake Rhum. You'll also be able to buy bottles to take home with you, too. Fancy hanging for a bit longer? The cocktail flights cost $24.99, and feature three beverages, each coming in at half a standard drink.
Two different flight menus are available — both starting with a G&T, of course. From there, you can opt for a tomato-flavoured tipple and a citrusy drink called Parks and Recreation. Or, you can channel your inner Paddington with a marmalade cocktail, then follow it with a pink concoction.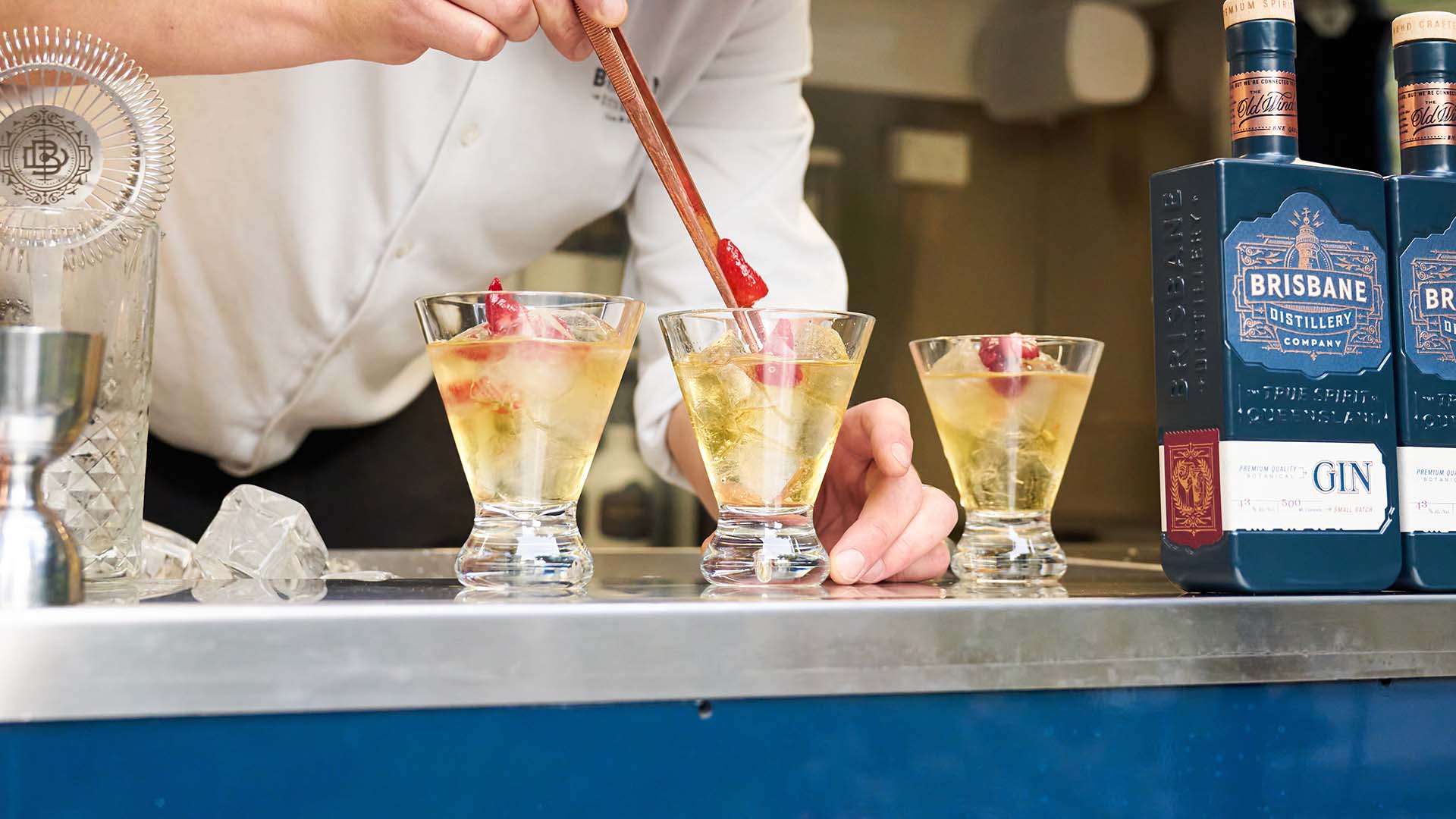 Brisbane Distillery will be taking the True Spirit Bus on the road, so expect future market pop-ups. If drinking on a stationary bus sounds like your kind of party activity, the vehicle can also be booked for weddings, birthdays, markets, promotions and other events.
When it makes its first appearance, it's doing so on Mother's Day — so if you still haven't nabbed your mum a last-minute gift, or made a restaurant booking for a nice meal, you now have another option.
Brisbane Distillery's True Spirit bus will debut at the Riverside Markets in the City Botanic Gardens on Sunday, May 9, and then host sessions every Sunday. For further details and to book tickets, head to the distillery's website.
Published on May 08, 2021 by Sarah Ward