Brisbane's Night Noodle Markets Have Been Cancelled for 2021 and Will Return Next Year Instead
After being rescheduled once already, the popular food event has decided to sit out this year and make a comeback in 2022 instead.
There's something so simple and yet so appealing about foods on sticks — and about bowls of noodles, too — which Brisbane's Night Noodle Markets have always understood. But if you've been waiting to get your fix of both this year, we have bad news, with the popular food market no longer taking place in 2021.
It's been a tumultuous year for the event. Initially, it was due to kick off on Wednesday, July 21 — and move to the Brisbane City Botanic Gardens — but, after announcing its full vendor and food lineup, it scrapped its winter plans due to Greater Sydney's ongoing lockdown and the border and quarantine restrictions stemming from it, because many of its vendors are based in New South Wales. Then, the markets announced new spring dates from Wednesday, September 22–Sunday, October 3; however, they're no longer going ahead either.
"We're sad to announce that the Brisbane Night Noodle Markets, scheduled for September 2021, are unable to go ahead due to the current COVID-19 outbreak and related government restrictions," said organisers in a statement on the event's website.
"We're busy planning for the event to return in 2022 and are hopeful that we will be able to bring everyone together to safely celebrate food, culture and community. The health and safety of our community and stakeholders is always our highest priority, which is why we're encouraging everyone to get vaccinated so we can get back to enjoying COVID-safe events again soon," the statement continued.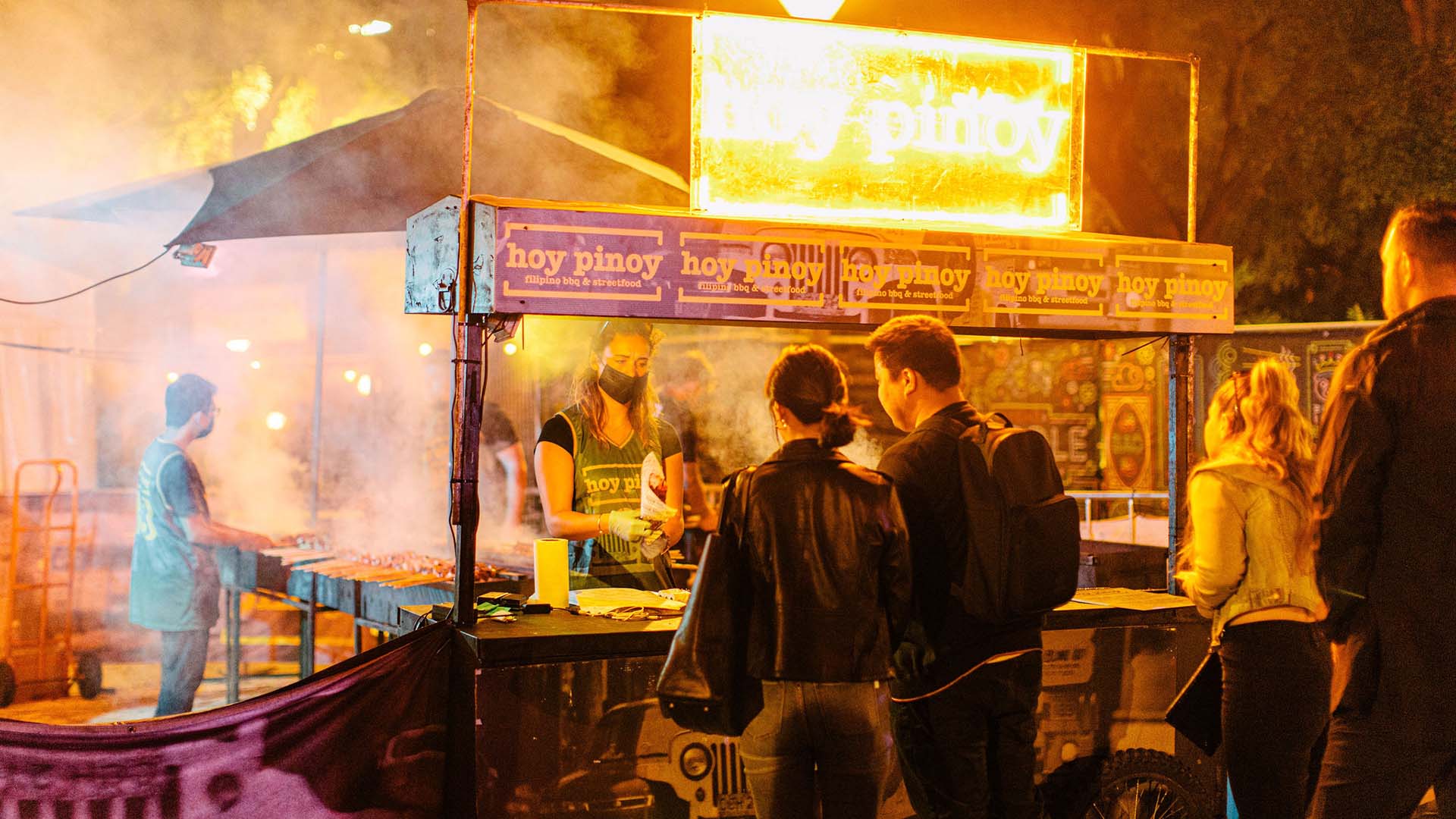 In total, 17 stallholders were due to head our way, including returning favourites such as Hoy Pinoy, Bao Brothers, Bangkok Street Food, Donburi Station and Gelato Messina.
If you've ever been to the Night Noodle Markets, you'll know that waiting can be an inescapable part of the experience. You usually need to wait in line to pick up your food, and to find somewhere to sit and eat. All that hawker-style food attracts plenty of Brisbanites, after all — and yes, the wait is always worth it. This time, you'll be waiting much longer, give that the event hasn't been held locally since 2019.
The 2021 Brisbane Night Noodle Markets will no longer take place from Wednesday, September 22–Sunday, October 3 at the Brisbane City Botanic Gardens. Instead, they'll return in 2022, with dates to be announced next year. For further details, head to the event's website.