FOOD & DRINK
Australia Is Getting Its First Ever Festival Dedicated to Nutella
Spoons at the ready.
Just when you thought we'd eaten the country dry of Nutella with our Tella Ball milkshakes and Nutella doughnuts (not to mention just plain eating it out of the jar with a spoon), comes the pinnacle of our obsession with the magical hazelnut spread: a whole festival dedicated to Nutella. Dubbed Nutella-Palooza, the one-day festival will celebrate all things 'Tella, and will most probably see people smearing the stuff over their bodies and pa-losing their shit in the process.
So you better get those spoons poised and clear some room in your stomach and schedule for Saturday, April 9. The one-day free event will be held Adelaide's Bonython Park (sorry, east coasters), and will feature bakery stall with all the Nutella-stuffed pastries you can image, cooking demonstrations so you can make the magic happen at home, and, of course, a buttload of Nutella. If you're wondering how you're going to handle all this hazelnut sugary goodness, there will be non-Nutella food trucks on-site too — so you can cleanse your palate with some savoury snacks before heading back for round two.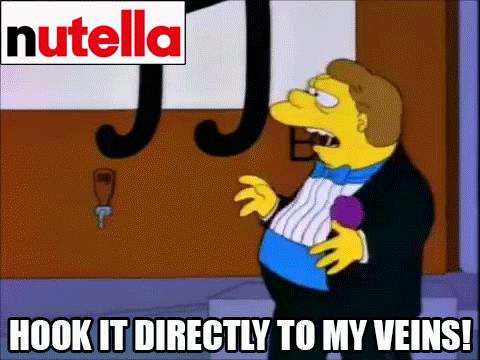 The festival has been put together by "a group of Adelaide Nutella fans" who, aside from being deadset legends, are total geniuses. Last September saw Melbourne host a Nutella pop-up, but this just takes things to the next level. It looks like 2016 will be the year of the niche specialty food festival. We just home peanut butter is next.
Nutella-Palooza is a free event and will take place at Bonython Park, Adelaide on Saturday, April 9 from 11am - 5pm. For more information, visit nutella-palooza.com.
Published on January 07, 2016 by Lauren Vadnjal