Five Romantic Brisbane Date Ideas for This Week From Budget to Blowout
Just think of us as your cultural wingman.
Tired of the classic movie and dinner date night combo? Us too. That's why we're always on the hunt for new things to do, scouring the city for not-boring Brisbane activities — ones that are guaranteed to take your next date way beyond done-before beers at the pub. Whether you're taking someone on a second date or doing your 100th with your significant other, we've got some killer (and, yes, cute) ideas for dates to go on this week, no matter how much money you've got to spend. Just think of us as your cultural wingman. You're welcome.

UNDER $20

BROWSE FOR RECORDS AT A VINYL LISTENING PARTY
Every Brisbanite couple with a vinyl collection — combined or individual — has bought something from Rocking Horse Records. Fancy trawling through the Brissie icon's wares, but in the huge surroundings of South Bank Piazza? That's about to become a reality for one day only. From 12pm on Friday, August 12, Vinyl Village will take over the South Brisbane venue — and bring Rocking Horse across the river.
Browsing for and buying all the records you can dream of — thousands of them, in fact — is only part of the fun, however. The record market will run until 8pm, but there'll be DJ sets from 4.30pm, as hosted by fellow Brisbane legends Ben Ely (from Regurgitator) and Patience Hodgson (from The Grates). Ely will also hit the decks, as will DJ Elnorto. If you have a favourite track, you'll be able to request it, too.
And, from 6pm, Ely and Hodgson will chair a Vinyl Listening Party, complete with a panel discussion after each song featuring Lissie Turner (aka former Triple J presenter Mel Bampton), the Brisbane Jazz Club's Malcolm Wood, Luke Henery from Violent Soho, hop hop artist Sachem and singer-songwriter Andrea Kirwin.
All of the above is free — other than the records you'll be stocking up on, of course, and any food you nab from Bill's Burgers and El Corazon, plus drinks from Hop and Pickle.

UNDER $50
HIT UP A BIG BEACHSIDE ARTS FEST
What starts with a 6am First Nations ceremony on the beach, sending smoke spiralling into the sky as the sun rises? What fills 11 days from there with everything from free opera in the Gold Coast Regional Botanic Gardens and thousands of cardboard boxes on North Burleigh's Esplanade to Kate Miller-Heidke singing while you picnic and eavesdropping on phone calls? That'd be the Gold Coast's Bleach* Festival, which is returning from Thursday, August 11–Sunday, August 21 after a pandemic-affected couple of years — with a huge lineup, naturally — and is the perfect excuse for you and your plus one to take a trip down south.
In 2022, this arts fest will feature 233 artists, 94 performances and 36 events — which is plenty of reasons to head along. Bleach* focuses its program around four hubs: North Burleigh, for events by the beach; the Gold Coast Regional Botanic Gardens, which means that grassy shows await; Miami, with its hefty lineup of hospitality venues, including Miami Marketta; and Mudgeeraba, bringing the hinterland into the fun. But they're not the only places that the festival is headed, with HOTA, Home of the Arts and Burleigh Brewing also welcoming in the the event's program.
Among the highlights: interactive virtual reality experience VOLO: Dreams of Flight, which is inspired by Leonardo da Vinci's flying machines; all the cardboard thanks to the aforementioned We Built This City; and The Nightline, which seats you at an old telephone to listen to switchboard calls.
Or, Opera Queensland's Home Grown Opera will echo among the greenery for three nights, while Miller-Heidke will do the honours on one afternoon.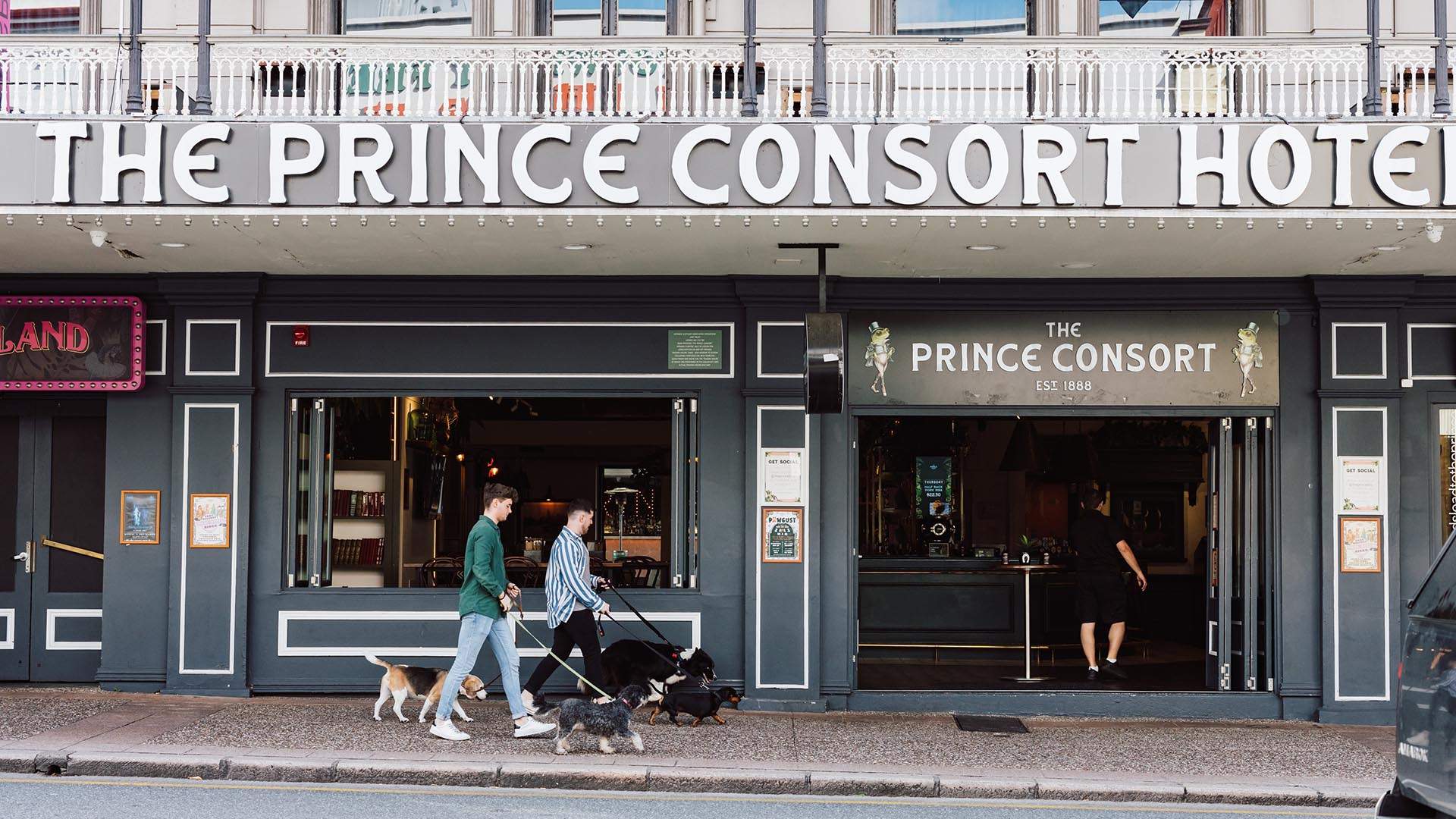 TAKE YOUR PUP FOR A PINT
Keeping track of the pooch-friendly events around Brisbane almost requires a separate calendar — a doggo diary if you like. If taking a pet pupper to all the places you can is you and your other half's idea of a great time, here's the latest thing to add to your schedules: The Prince Consort's Paws and Pints session.
All throughout August, the venue is celebrating Pawgust — and this Sunday session, taking place from 11.30am on Sunday, August 14, is one of the star attractions. Yes, it's a chance to take your furry best friend for a few brews. Plus, if Max or Frankie is judged the cutest canine there, you'll also get some time in the pupper photo booth.
Entry is free and, to get your dog's tail wagging, treats and bowls will be available for the barking attendees — and the usual bar menu will be on offer for two-legged patrons. Sip Stone & Wood pints and you'll be helping a great cause, too, with proceeds being donated to the Animal Welfare League Queensland.
As for the soundtrack, you can expect 'Who Let the Dogs Out?', 'Hound Dog', 'Black Dog' and more appropriately themed tracks to get a whirl.

UNDER $100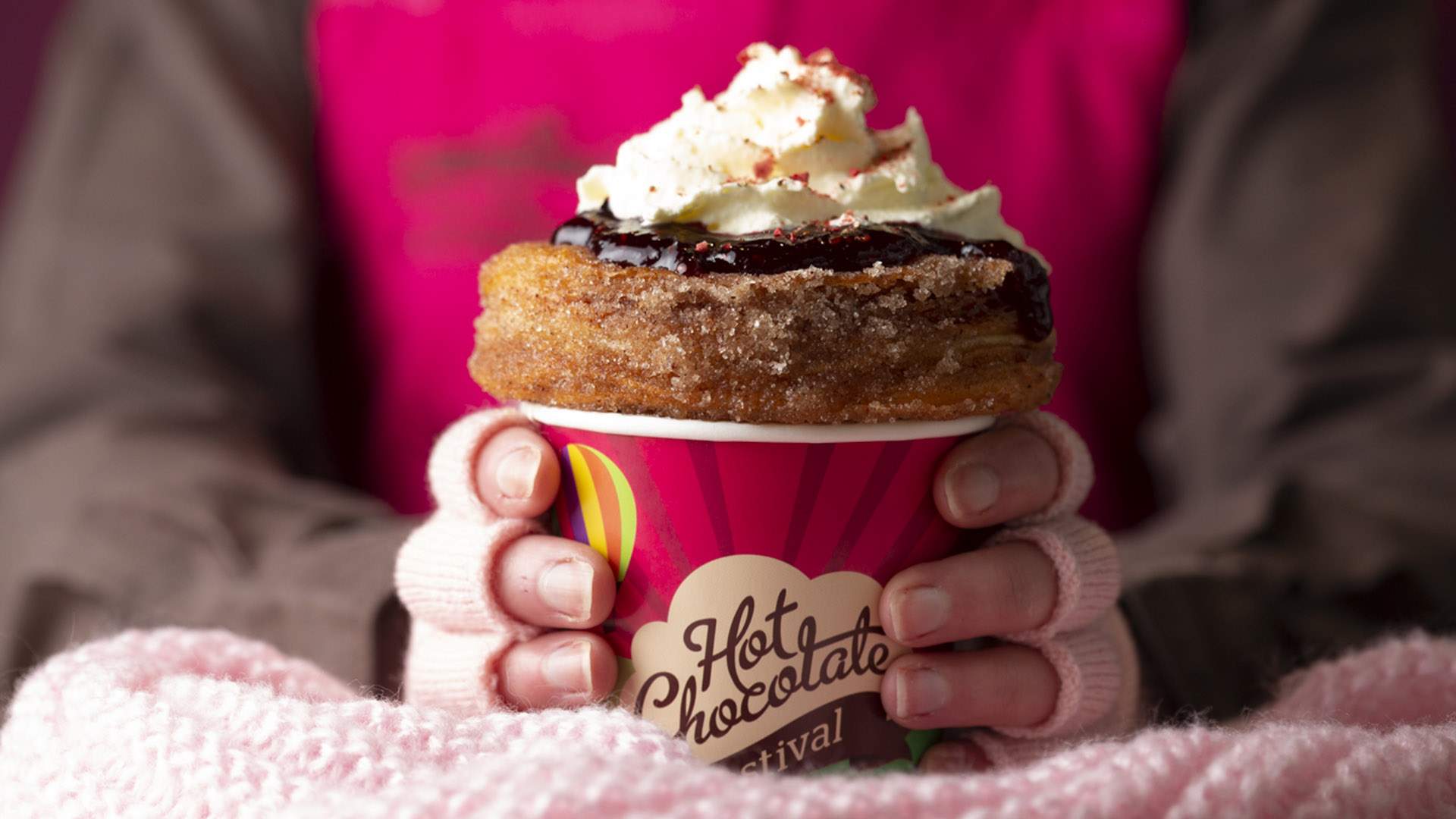 ORDER IN YOUR OWN HOT CHOCOLATE FESTIVAL TO WARM UP AT HOME
Victoria's Hot Chocolate Festival is back again this August. And, like last year, it's also bringing the decadence to you and your special someone. So, for Brisbanites who really love hot chocolate, the Yarra Valley Chocolaterie, the Great Ocean Road Chocolaterie in Bellbrae and the Mornington Peninsula Chocolaterie are churning out at-home kits filled with creative hot choccie flavours.
Like this year's physical fest, there's a wild range of flavours — and whichever you choose, you'll receive couverture flavour-infused melts, a giant marshmallow and interactive elements to add to your choice of hot milk at home.
Wondering which inventive flavours will tempt your tastebuds? The 2022 lineup is as OTT and indulgent as ever — and as tasty. Kicking things off: the Top Gun, which comes with red, white and blue marshmallow, as well as a jam-filled donut and dark choc moustache. Keeping things movie-themed, there's also a Hocus Pocus hot choc as well.
Or, you can pick from salted caramel pretzel, honeycomb macadamia kronut, Iced Vovo and Milky Way hot chocolates — and vegan caramel surprise as well. The kits are available to order throughout August, and there's a flat-rate shipping fee of $15 to anywhere in Australia.

UNDER $150

SLEUTH YOUR WAY THROUGH A WEDDING
Whodunnits — everyone's watching them, including everything from Death on the Nile and Only Murders in the Building to The Resort. But you and your significant other don't just have to get sleuthing while sitting in a cinema, or on your couch. Fancy putting your skills to the test IRL? That's where Murder Mystery: Wedding Murder comes in.
As the name makes plain, this murder-mystery game takes place at a wedding, when someone's happy day doesn't quite go as planned. And, it's all happening in the right setting — in High Church in Fortitude Valley, which dates back to the 1870s.
Here's the story: an influential family is throwing a huge ceremony, because their sole heir is getting hitched. But then a body is found while guests are waiting for the bride to walk down the aisle. That's where you pop up to help work out what's happening and who's behind it — and ideally save the wedding in the process.
Murder Mystery: Wedding Murder is taking over its Brunswick Street setting every Thursday and Friday night until Friday, October 28. You have two times to choose from, too, with the 90-minute experience kicking off at 5.30pm and 8pm. Tickets cost $58, or $53 each if you gather a gang with at least nine mates.