FOOD & DRINK
Brisbane's Best Degustations Under $100
Sample a large chunk of the menu without breaking the bank.
Sometimes dinner is a pared-back affair, a simple but deeply comforting meal — maybe a bowl of pho from your local or a big ol' plate of cheesy pasta. But when you have something to celebrate you want to be able to go large. And by large, we mean an all-out degustation.
While you can easily kiss a few hundred of your hard-earned dollars goodbye with a big-ticket degustation dinner, we don't think you should have to — not when there are a surprising number of restaurants with suitably delicious options available for far less. So we've rounded up Brisbane's best degustations, and they all come in under $100. They're perfect for when you want to celebrate something special, but don't want the financial remorse that can accompany such festivities.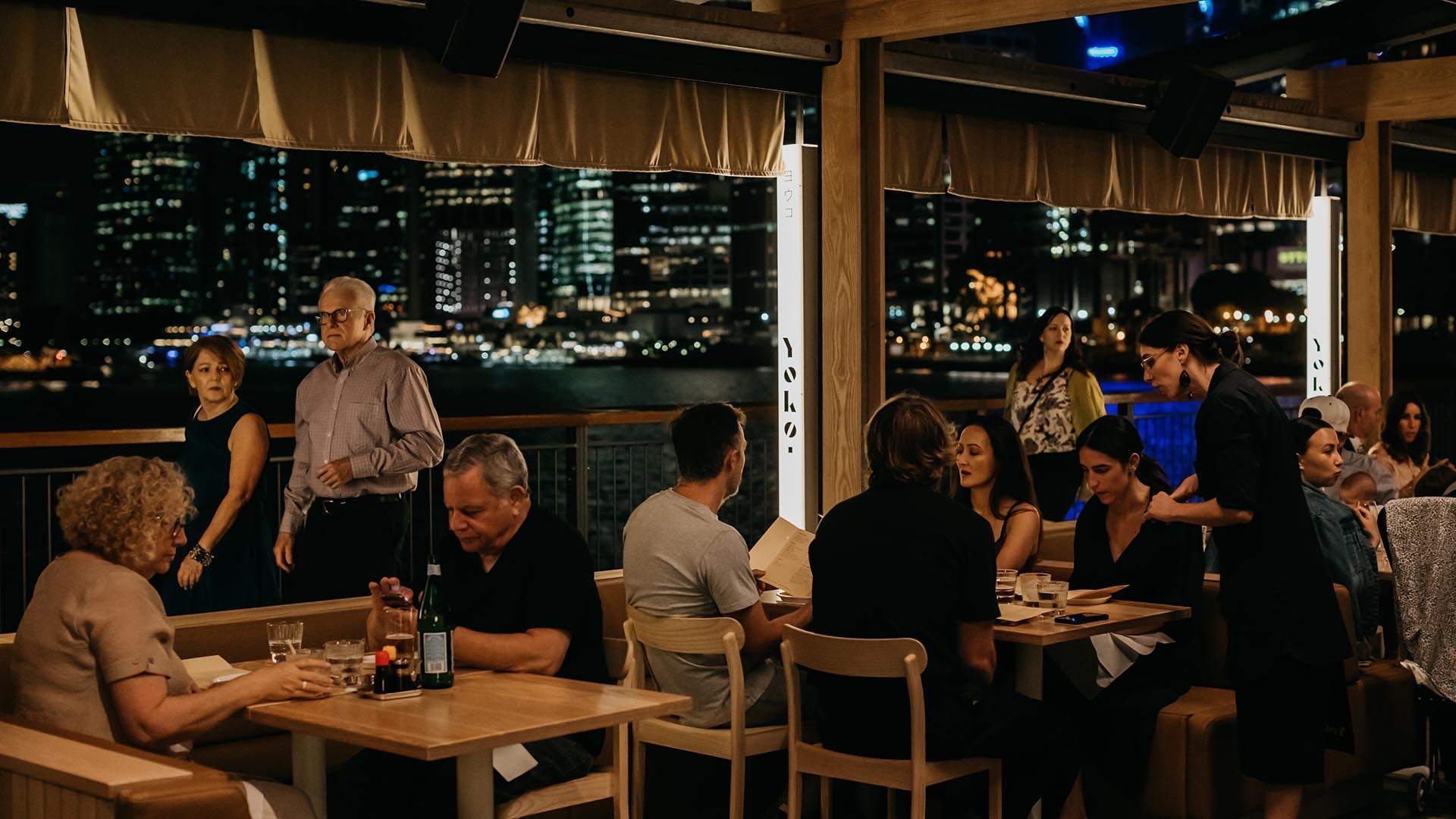 If you've ever visited Tokyo's izakaya and music bars, you'll be well prepared for Yoko Dining. Think tunes spun on vinyl, an upbeat vibe and a retro-yet-futuristic feel both in the downstairs restaurant and on Yoko's mezzanine level. The upper space also features a hidden bar and a dining space. In the kitchen, a hibachi (a Japanese charcoal grill) sits pride of place, the seafood-heavy menu heroes smoky flavours and there's a raw bar serving up fresh sashimi. You'll get to try all of the above as part of the Yoko Feast, too. Starting with edamame and pickled fennel, you'll then work your way through ocean trout, karaage and wagyu — and end with a delightful mochi ice cream sando. It's like heading on a quick trip to Japan, without the hassle of a long flight.
Cost: Yoko Feast $80

It's all about the produce at Brisbane's E'cco Bistro. In fact, it aims to "do as little as possible with the best ingredients available" and it's this kind of unpretentious cooking from chef Philip Johnson's kitchen that has kept E'cco's strong following loyal for more than two decades — including after a move from the CBD to Newstead. The tasting menu comes in at a very reasonable $89 per person for five courses, and sees you dining on the likes of cured barramundi, comté gnocchi with rosemary and buckwheat, and  dark chocolate with candied beetroot and cherries to finish. Yes, it's perfect for a special date night.
Cost: E'cco five-course tasting menu $89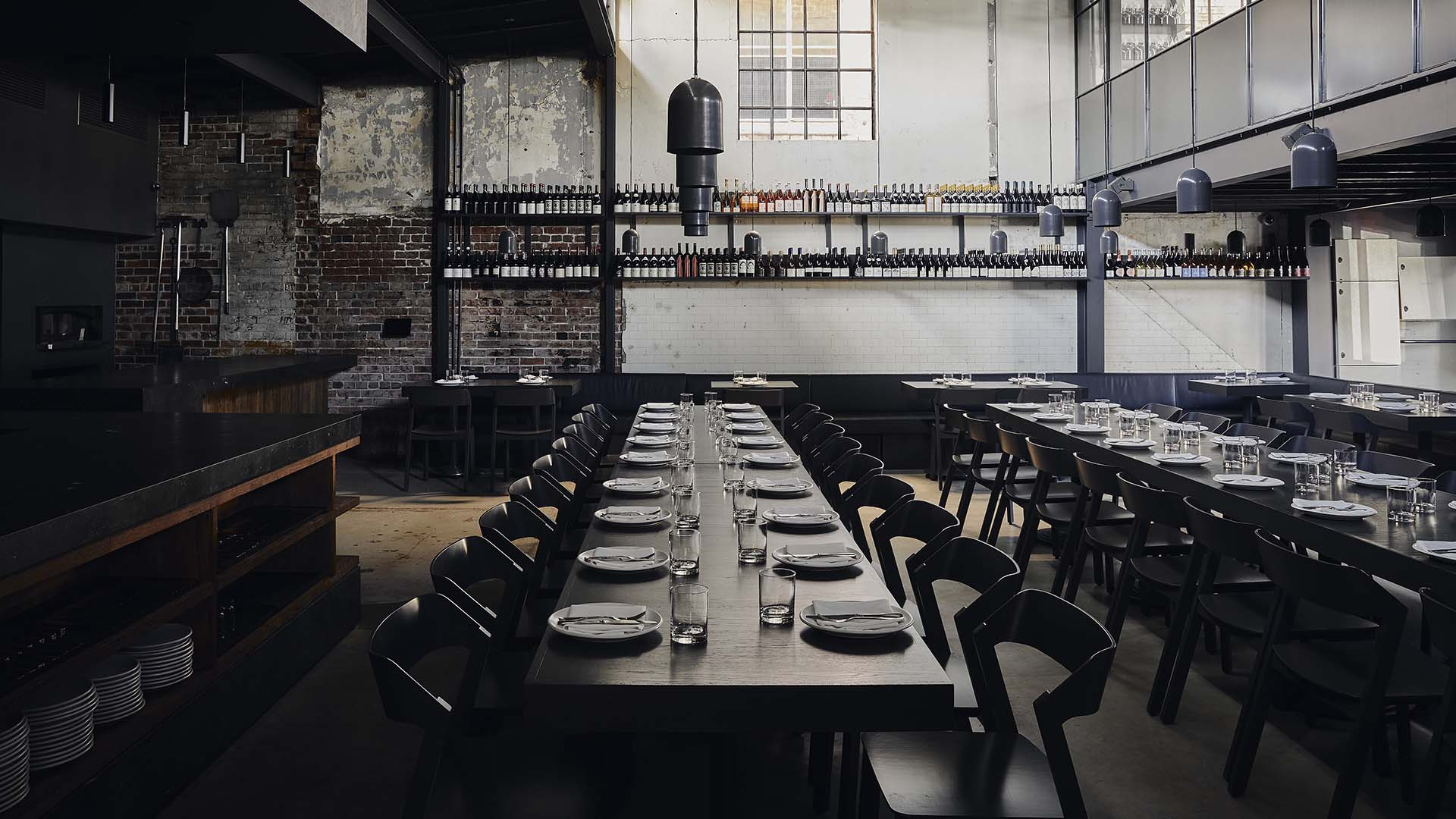 AGNES, FORTITUDE VALLEY
From the outside, 22 Agnes Street mightn't particularly stand out. But this old brick warehouse in Fortitude Valley is home to a top-notch culinary combo. It's the latest venture from the crew behind Same Same and Honto, as well as the newest restaurant to boast the talents of acclaimed chef Ben Williamson (ex-Gerard's Bistro, The Apo) — and both of those factors make it one of Brisbane's must-visit eateries. To try all the best dishes, order the $75 set menu, which gets you eight courses plus some malted sourdough and smoked butter to start. You'll eat your way through a blue mackeral and 'nduja sandwich with pickled salsa, beef tartare with peppercorn emulsion and roasted local prawns with fermented chilli — and end on a sweet note of charred mango and sheep's yoghurt with pops of finger lime.
Cost: Eight-course set menu $75


NOTA, PADDINGTON
Add a bit of surprise to your dinner with Sebastian de Kort and Kevin Docherty's NOTA and its chef's feasts. While you sit in the old Montrachet digs on Given Terrace in Paddington, surrounded by exposed brick walls and rustic decor, you'll be served up the best the kitchen has on offer that day — and, if you have dietary requirements, they'll be catered for. Depending on how hungry you are, there's two options available for either $65 (six dishes) or $90 (nine dishes). As for what they'll be, well, discovering them is part of the fun. That said, the current menu includes the likes of tempura fish sandwiches, Fraser Isle spanner crab pasta and Brisbane Valley quail with sweet corn polenta.
Cost: Chef's feasts $65/90


Formerly Brent's, this Toowong restaurant is located in a particularly charming suburban residence, which has been converted to house the restaurant now known as 85 Miskin Street. Their degustation is a pleasing seven courses (eight if you count a cheeky palate cleanser between entrees and mains) and comes in at $99 per person. You'll feast on plates including soy-glazed lamb shoulder, citrus-cured ocean trout and fried haloumi with watermelon, before moving on to cheese and sweets. Mango cheesecake rounds out the meal nicely, served with a honey and oat wafer and vanilla bean ice cream.
Cost: Seven-course degustation $99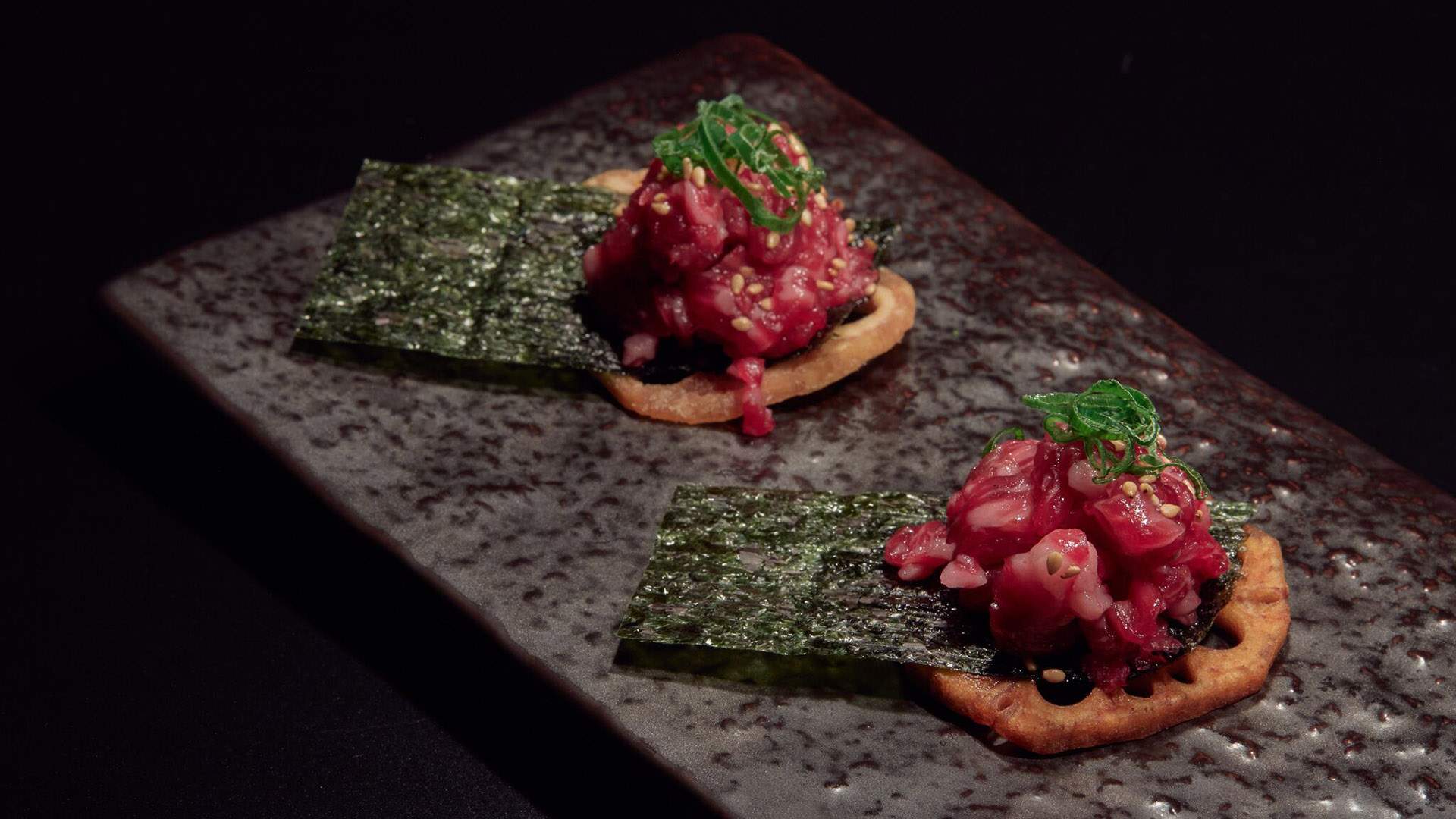 HONTO, FORTITUDE VALLEY
Opening on Alden Street in 2018, Hôntô serves up one of the most creative Japanese menus in town. Ice cream-style drumstick cones filled with tuna, edamame and avocado dip and potato crisp with whipped bonito — they're just some of the inventive dishes on offer, including on the very affordable $75 ten-dish banquet menu. It's the best way to try a little of everything, whether you're keen on salmon on taro chips with wasabi mayo, fancy a bit of kingfish with pickled fennel, or just can't go past some pork gyoza. And, given the price, you'll still have some cash left over to add on a couple of oysters or to pair your meal with something from Hôntô range of rare Japanese whiskeys and sake.
Cost: Ten-dish banquet $75


GRECA, HOWARD SMITH WHARVES
In a light, breezy spot by the river, all as part of Brisbane's Howard Smith Wharves precinct, Greca heroes traditional yet modern Greek cuisine. And if you're going to go Greek, then you'll want to go full Greek — that's the name of the restaurant's $60 sharing menu. Start with olives, naturally. Then comes a dish of pink-hued taramasalata, aka a fish roe dip that restaurateur Jonathan Barthelmess has brought to Brisbane from his Sydney eatery, The Apollo. You'll also tuck into a hefty oven-baked lamb shoulder with garlic and herb roast potatoes, fried calamari and a salad of tomato, cucumber, olives and feta. The topper: katoumari, which is a smashed filo with walnuts and semolina cream. If all of that doesn't sound like enough for you, you can go bigger with the $90 Aphrodite Almighty, which features ten dishes and a spritz.
Cost: Full Greek menu $60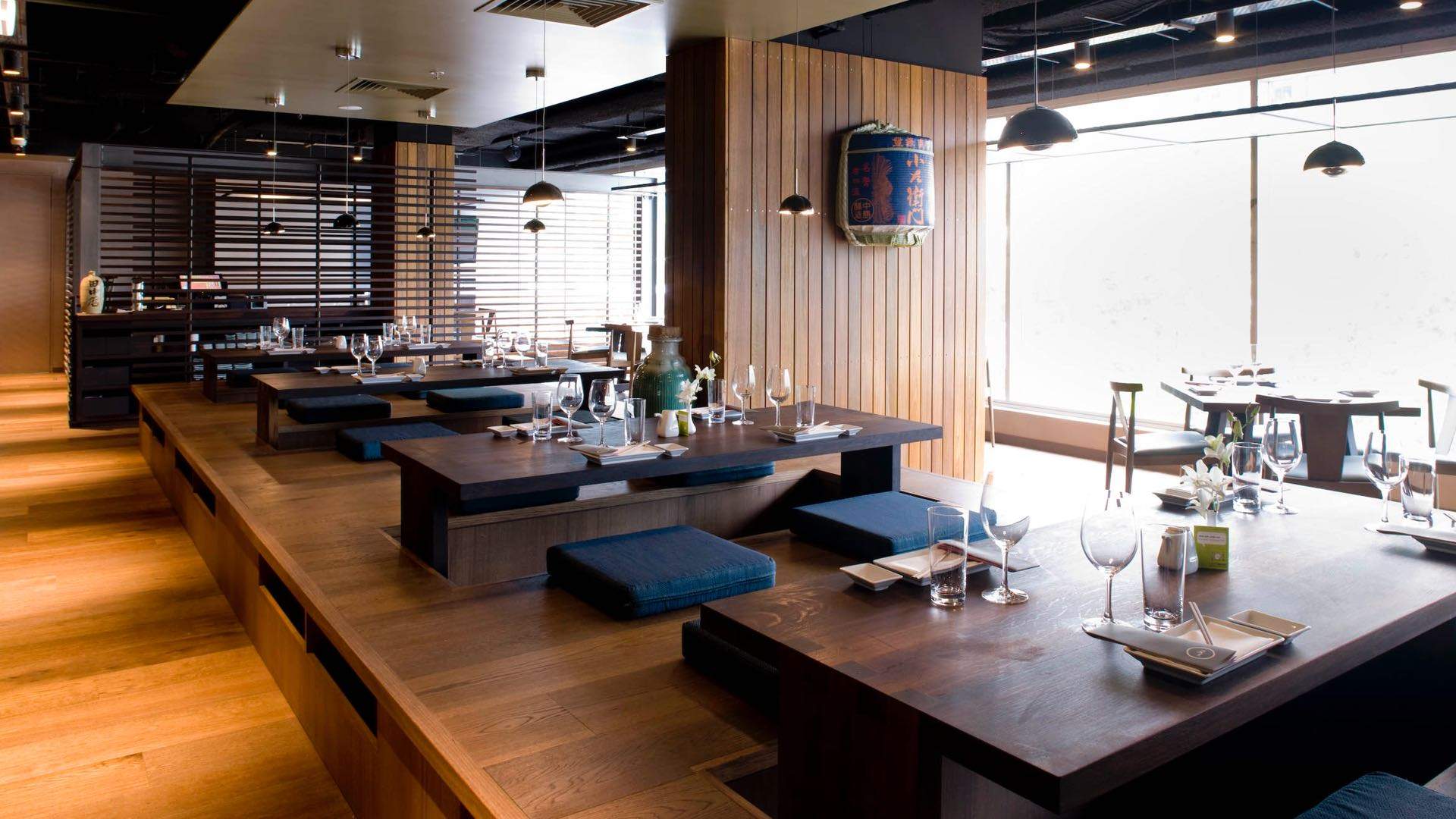 There are lots of ways to celebrate someone special. You can buy them flowers, you can say "I think you're great!" — or you can slay and take them to Sake for a degustation dinner. Located on Eagle Street Pier, this award-winning Japanese venue serves sake and sashimi with the best of 'em. Book a window table for a killer river view, then wow your dining companion with the Bites Banquet, which lets you nibble on salmon ceviche tacos, tuck into sashimi, nom on popcorn shrimp and enjoy charred chicken thigh. We won't spoil it for the rest for you, but suffice to say you'll leave happy and satiated.
Cost: Bites Banquet $75

By Laura Dawson and Sarah Ward
Top image: Greca by Nikki To
Published on March 02, 2021 by Laura Dawson