Coming Soon: OTT Challenge Room Bar Hijinx Hotel Is Opening Its First Brisbane Venue in March
After Holey Moley set up shop at Chermside in 2022, the northside shopping centre will now welcome this New York hotel-themed games bar.
The top level of Chermside shopping centre is undergoing quite the revamp, with Event Cinemas sporting a hefty makeover (complete with a glam new bar) and boozy mini golf venue Holey Moley opening its doors onsite. Come March, they'll also have company thanks to the first Brisbane Hijinx Hotel — the OTT challenge room bar concept that's been winning fans in Sydney and, since December 2022, in Surfers Paradise.
If you're new to Hijinx Hotel, which hails from Funlab — the company behind Strike, Holey Moley, Archie Brothers Cirque Electriq, and B Lucky and Sons — we have a few questions that explain the idea. What looks like it takes its design cues from The Grand Budapest Hotel, The Shining's Overlook Hotel and Willy Wonka's chocolate factory? What gives the escape-room concept a game-fuelled twist and drips with nostalgia as well? What also combines all of the above with cocktails for the ultimate in kidulting fun?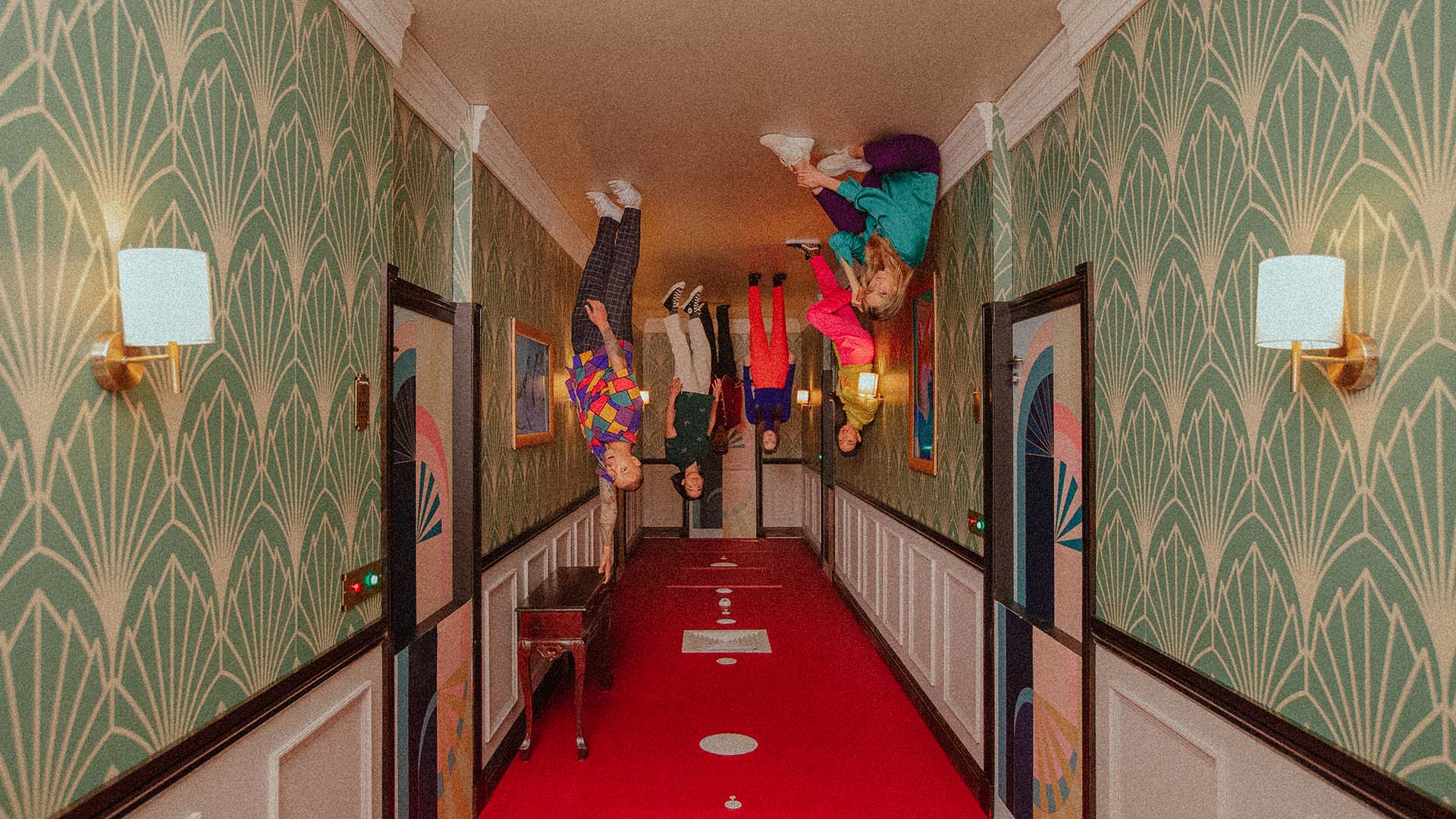 This is Funlab's adult-focused twist on sleuthing your way through various spaces with a beverage or several in your hand, inviting patrons to play and sip your way through it. It'll open its doors at Chermside on Friday, March 31, forming a mini game-fuelled — and 350-person-capacity — precinct alongside Holey Moley.
Instead of escaping at Hijinx Hotel, patrons hit up challenges. So, the Chermside venue will spans ten game rooms filled with entertaining things to do. That'll include two brand-new spaces that haven't been seen at other sites: Battleship, based on the submarine-themed game, which'll involve trying to sink ships for points; and Cute as a Button, a new version of its Who Meme game, where you'll solve cartoon puzzles that feature characters from your childhood.
Chermside will also get the Big-style piano room with a giant keyboard across the floor, ball pits and a giant version of Scrabble.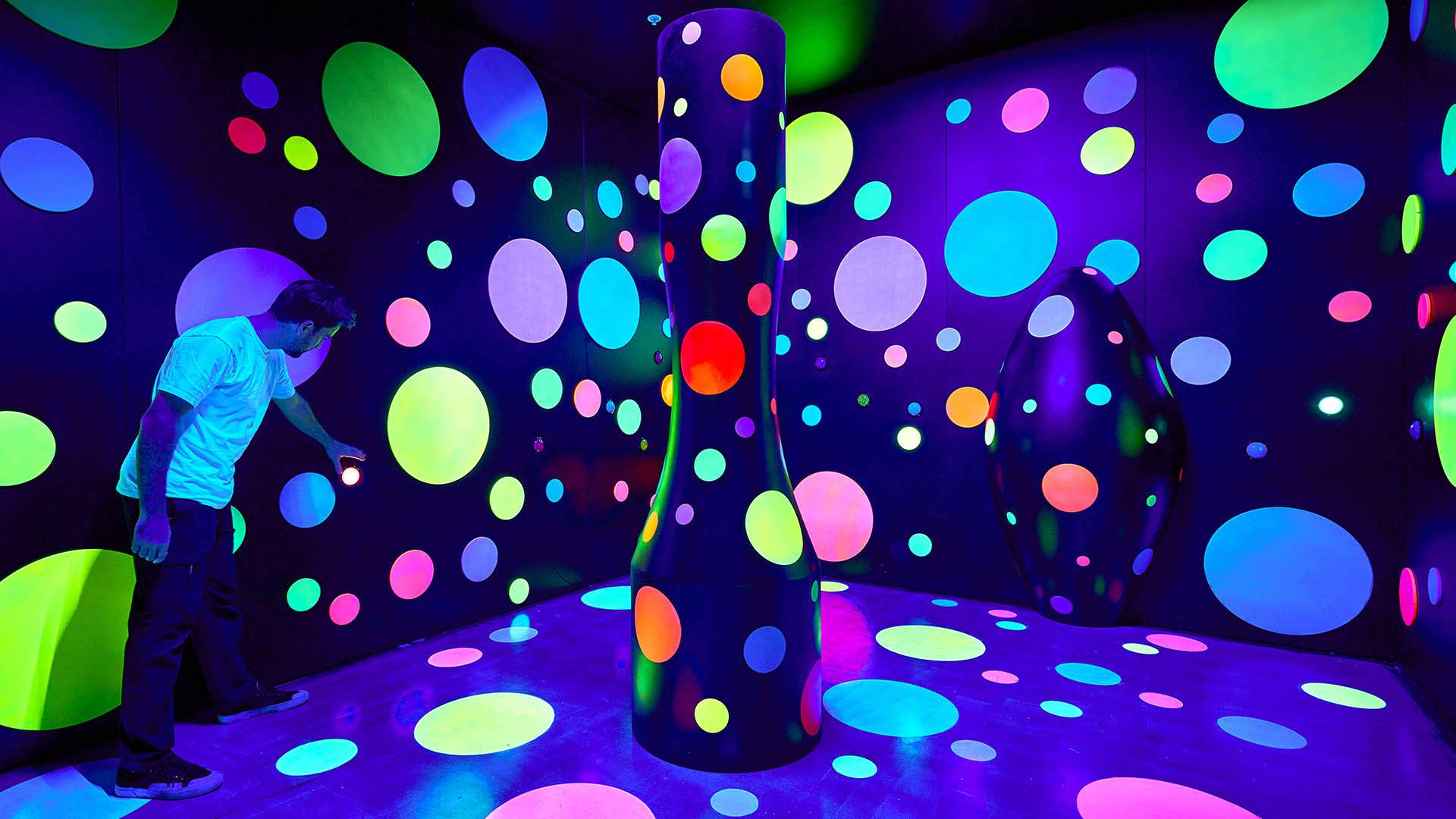 Basically, the whole concept is a bar decked out like a hotel, but getting attendees to complete challenges rather than get a-slumbering in its various spaces. It also gleans inspiration from all those supremely Instagrammable pop-up installations that include ball pits, but this one is sticking around Brissie permanently. And, it boasts bars for cocktail-drinking opportunities, nods to New York hotels in its facade, and just generally overflows with homages to movies and board games from the 80s and 90s.
Shaking off your regular routine is clearly the name of the game here, and partying like you would've before you were old enough to drink alcohol — but with the hard stuff definitely on offer. That all starts when you enter via the faux hotel lobby bar, which is full of colour and surrealist touches. Instead of merely checking in, though, that's where you'll find cocktails.
As for the not-quite-hotel rooms themselves, you gain access by heading to reception t0 pick up a swipe card.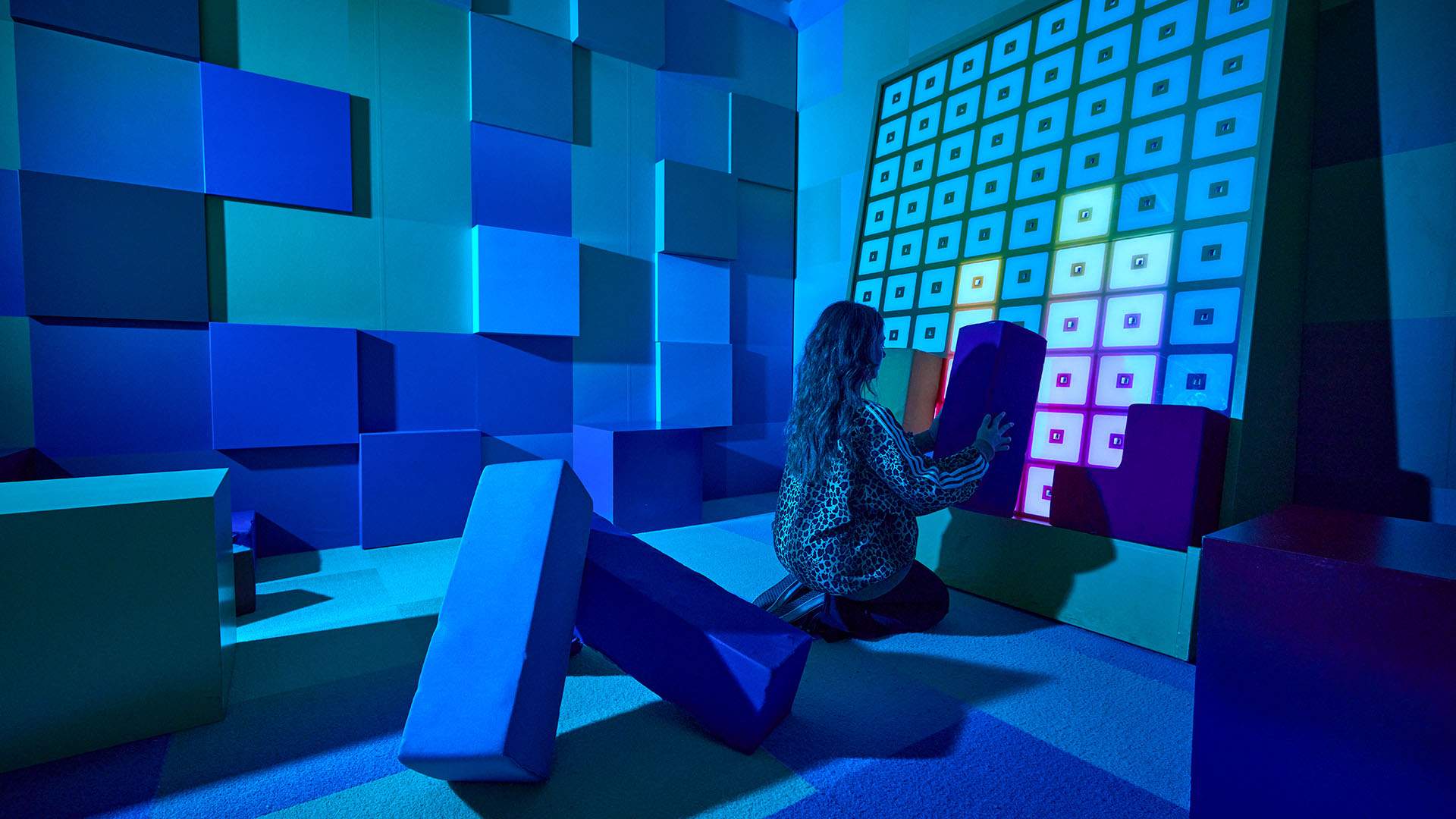 Also a highlight: those creative cocktails, breaking up all that kidulting with drinks like the Bubble and Pop and the Penthouse Party. Some of the venue's tipples are designed to share, most of them look ace on your Instagram feed, and there's also a range of non-alcoholic drinks — and food to line your stomach.
When Hijinx Hotel opens at Chermside, it'll see Funlab boast 14 venues across Queensland, all aiming to make you forget your age.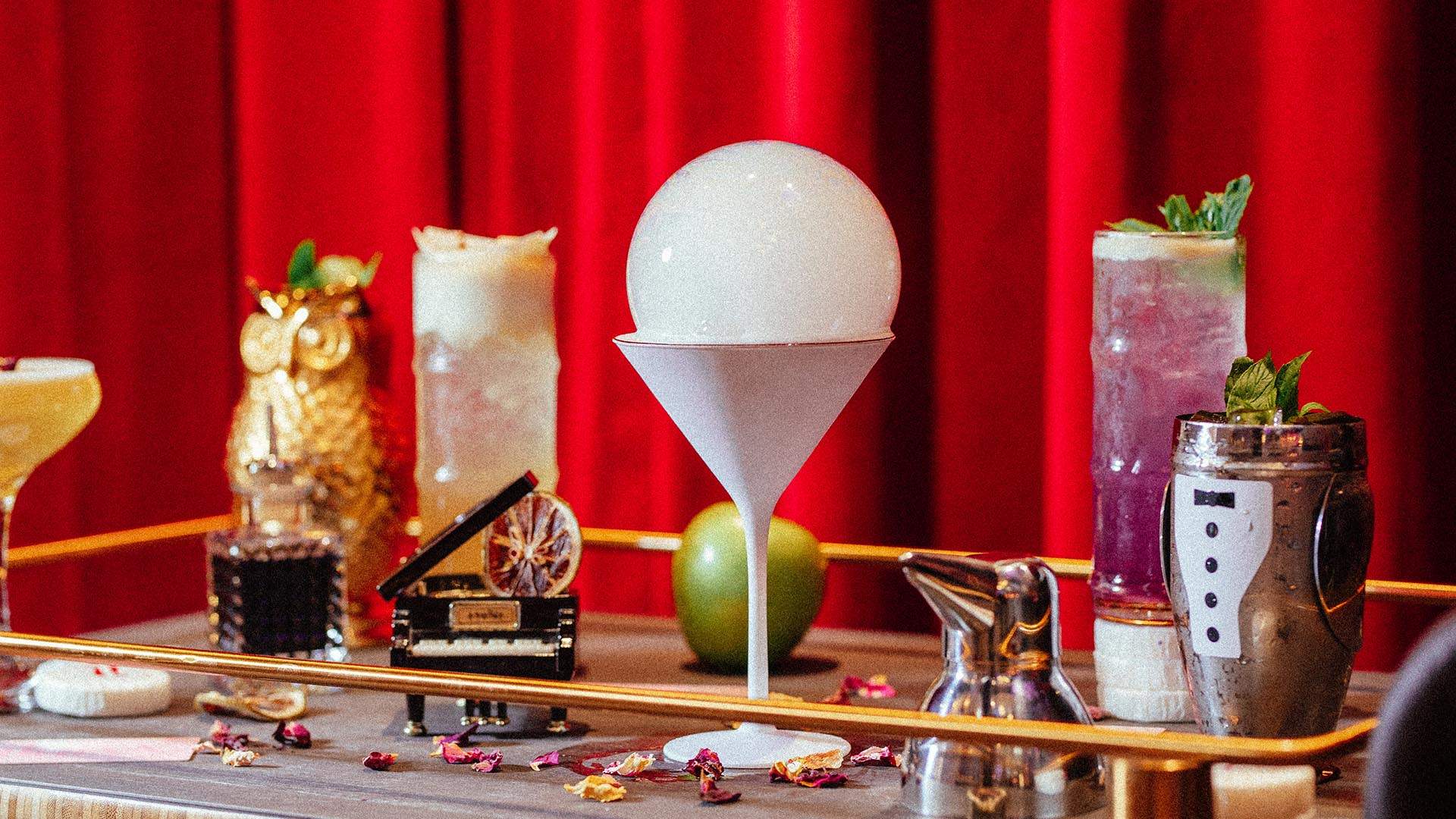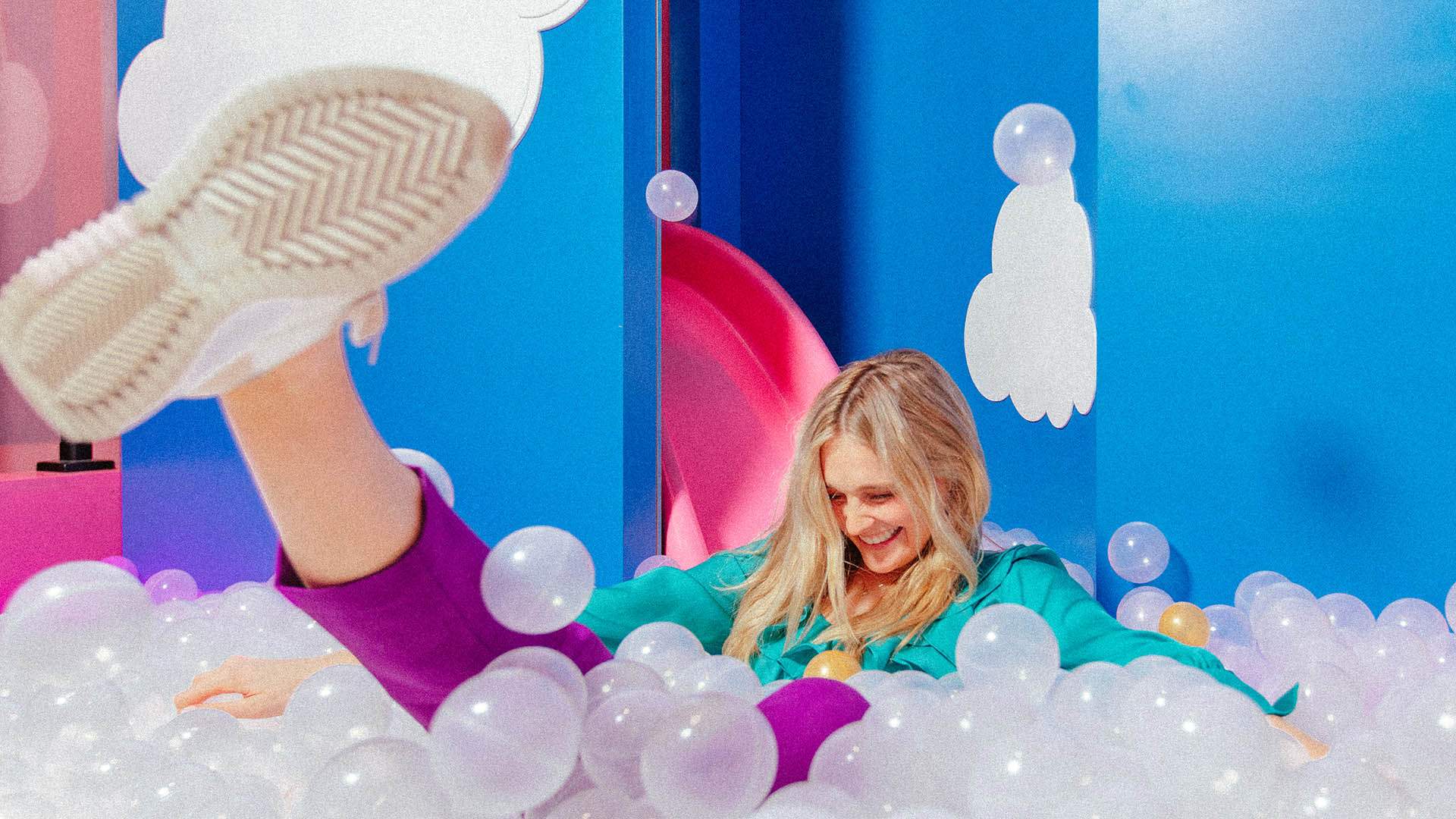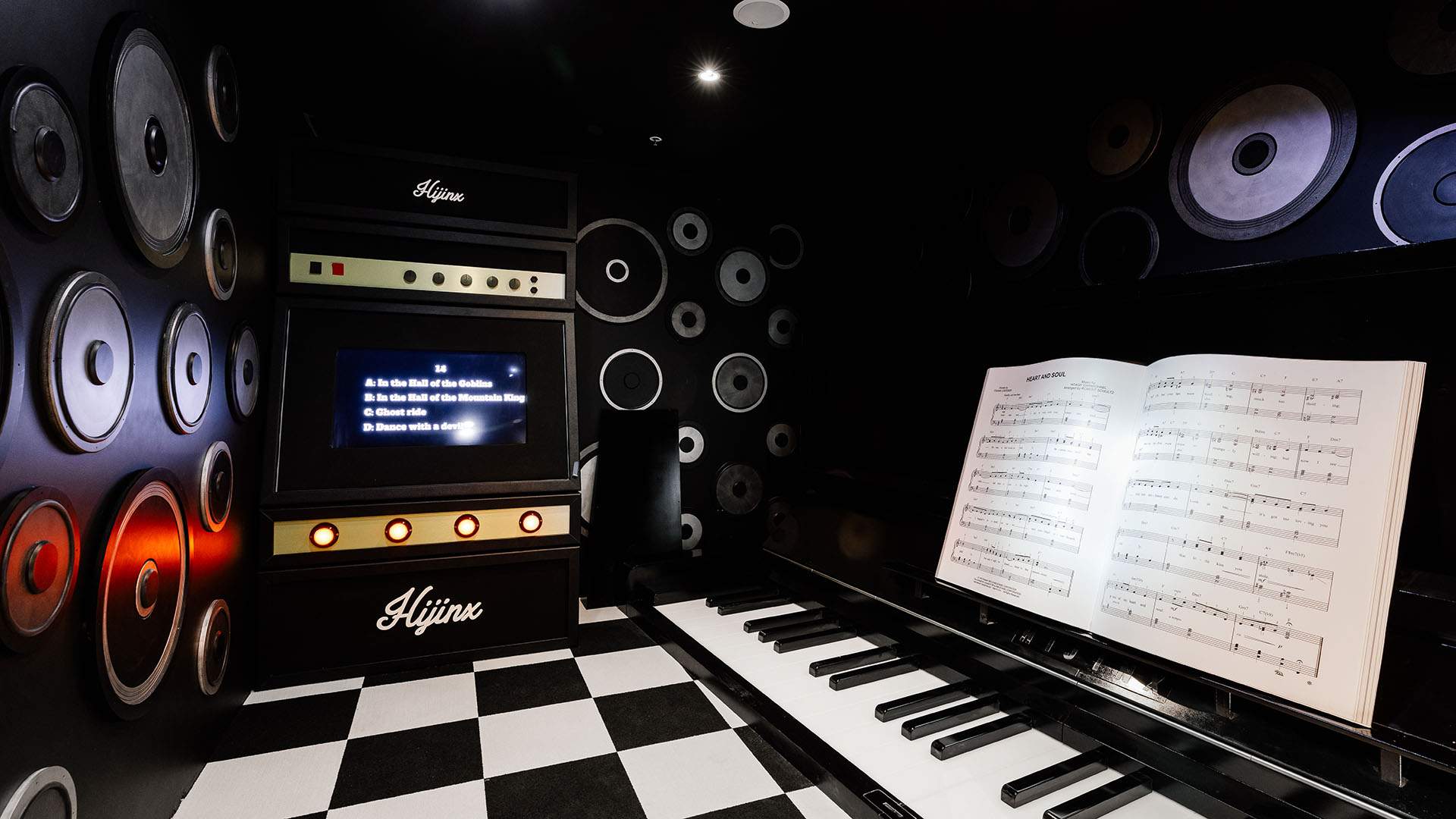 Find Hijinx Hotel at Chermside shopping centre, on the corner Gympie and Hamilton roads, Chermside, from Friday, March 31. For further information in the interim, keep an eye on the Hijinx Hotel website.
Images: Mitch Lowe / Zenniesha Butts / Funlab.
Concrete Playground Trips
Book unique getaways and adventures dreamed up by our editors