KFC Is Opening a One-Night-Only Sydney Nightclub That's Pairing Free Zinger Sliders with Luude's Beats
Hit the dance floor with fried chicken pieces in hand — after entering through the secret fridge door.
The Colonel's finest chook pieces have helped line many a stomach before a big night out. They've proven tasty in the boozy early hours of the morning, too, and also when a hangover strike the next day. KFC isn't usually eaten at a nightclub, however, but the fast-food chain itself is changing that for one night only in Sydney.
From the brand that's done 11-course fine-dining degustations, Peking Duk-led festivals, weddings, cocktails, ugly Christmas sweaters for humans and pets alike, and a soothing playlist of chicken frying and gravy simmering — which is genuinely relaxing — of course a place to hit the dance floor with KFC in hand is next on the list. Dubbed The Fried Side Club, it's popping up from 8pm–3am on Saturday, October 21 at a secret venue in central Sydney. And yes, it comes with free chicken.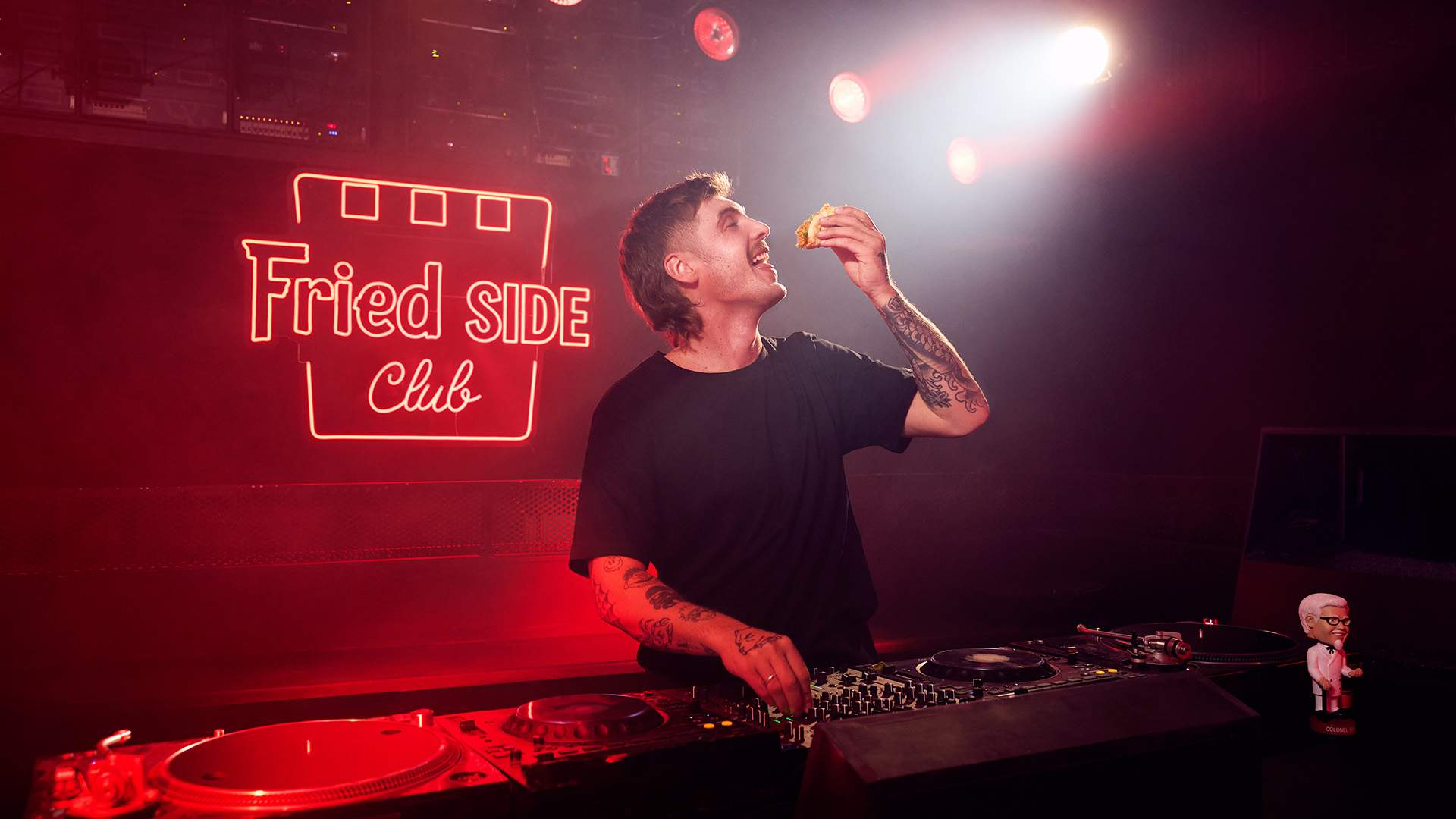 There'll be tunes, too, courtesy of Luude — which means hearing 'TMO (Turn Me On)' as well as his 'Down Under' remix — plus Kinder and Foura. So, you'll make shapes and eat chicken. If someone decides to give the 'Chicken Dance' a spin, it'd be mighty fitting.
The Fried Side Club will also be selling KFC x Luude t-shirts and KFC footwear (yes, sliders will come in there, too) both at the club and online, with proceeds going to the Black Dog Institute, ReachOut Australia and Whitelion.
The reason for KFC setting up a temporary nightclub is to launch Luude's Zinger sliders, a new menu item that's served in pairs featuring two varieties. One uses chilli relish, the other KFC's Supercharged sauce — and both include half a Zinger fillet. They'll be given out free all night at The Fried Side Club, so no need to grab dinner before showing up.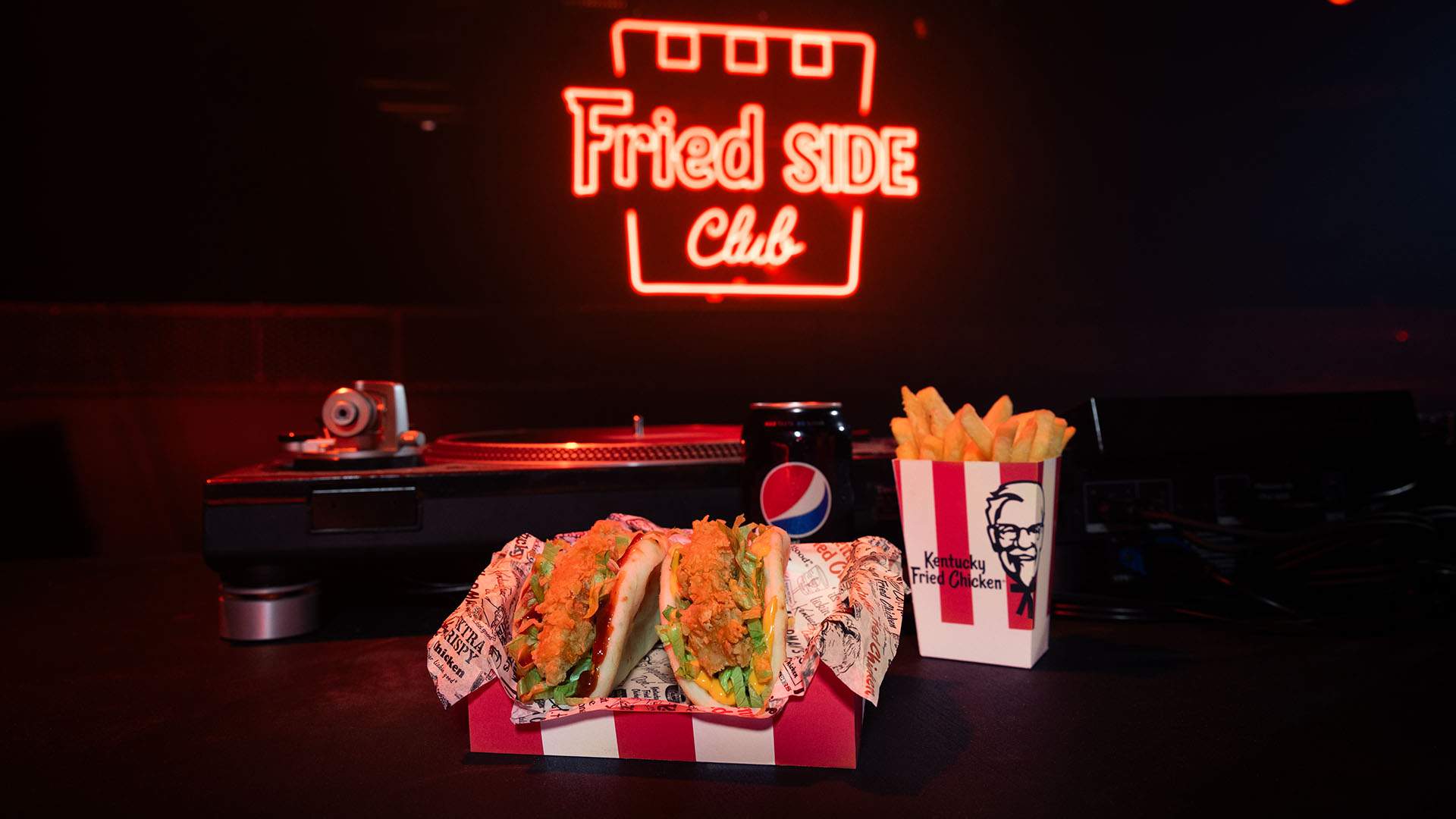 "KFC has been a staple on the diet forever — so when they reached out to partner on a project, I was 100-percent keen," said Luude.
"We're setting up a secret club that is a replica KFC store, you've even got to go through the fridge to get in — it's sounding wicked. They've also let me create a secret menu item too, so you'll be able to ask for Luude Zinger sliders all over Australia. A childhood dream collab."
If you're eager to head along, you'll need to grab a ticket, which are available from 9am AEDT on Wednesday, October 4. Everyone who nabs a spot will be told the secret location 48 hours out.
And if you just want to try Luude's Zinger sliders without experiencing a KFC nightclub, they're available from now until Monday, October 30 via the secret menu on the KFC app.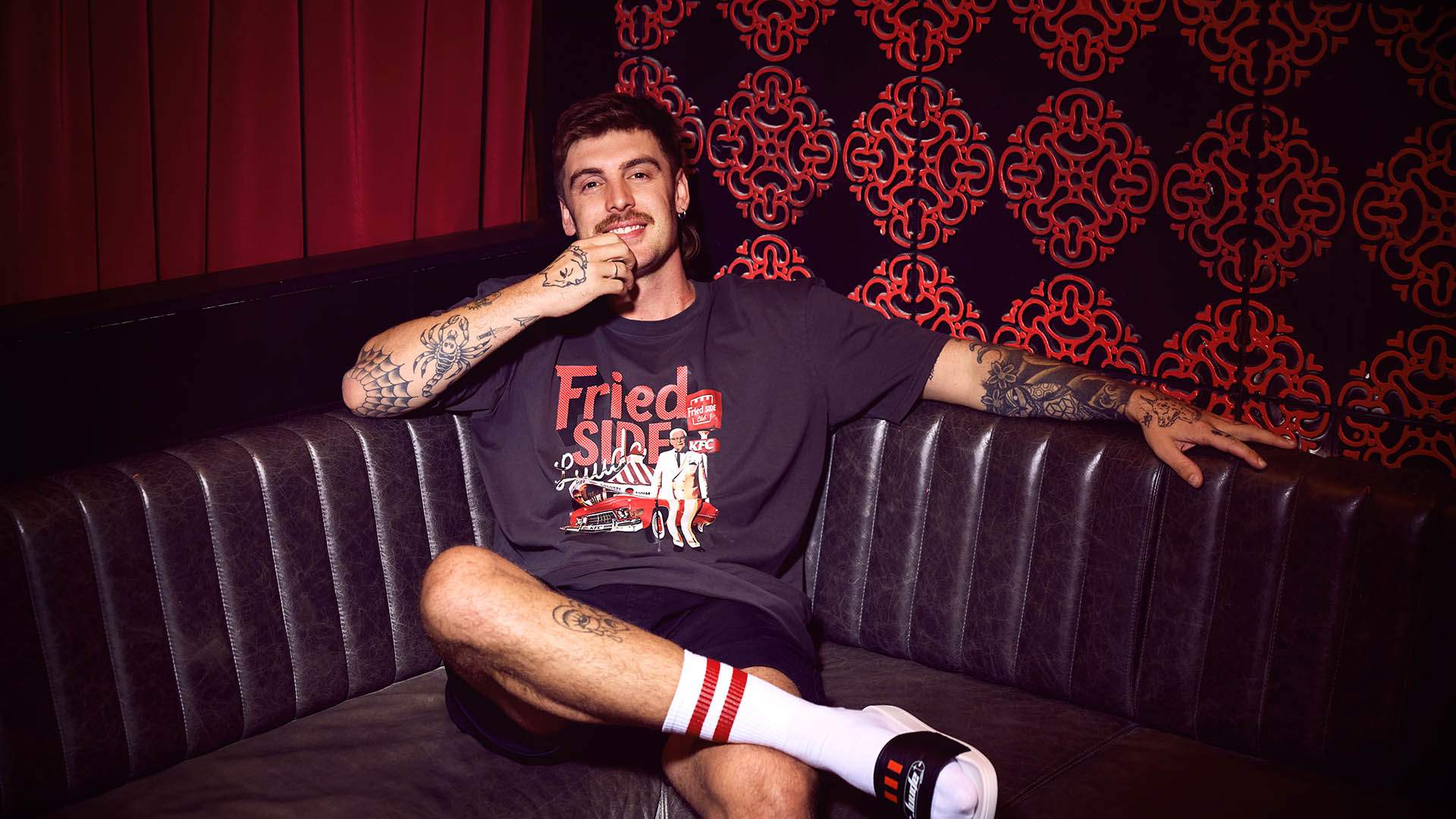 The Fried Side Club will pop up from 8pm–3am on Saturday, October 21 at a secret venue in central Sydney — get tickets from 9am AEDT on Wednesday, October 4.
Concrete Playground Trips
Book unique getaways and adventures dreamed up by our editors