FOOD & DRINK
Messina Is Bringing Back Its Limited-Edition Tubs of Basque Cheesecake-Topped Gelato
Can't choose between gelato and cheesecake? Why not have both.
Another week, another Gelato Messina special. That's been the dessert chain's contribution to making lockdown a little more bearable over the past year and a half, and it isn't changing that tactic now. So, if you're under stay-at-home conditions in Sydney and Melbourne, you now have another indulgent sweet treat to look forward to. And for folks in southeast Queensland, you've got an excuse to treat yo'self to a decadent dessert anyway.
On the menu this time: the return of the brand's Basque cheesecake gelato, but without the sticky Cinnabon-style scrolls it came paired with when it made its debut back in August. You'll be able to buy a one-litre tub of the stuff, which comes filled with exactly what it says on the label — that'd be Basque cheesecake gelato — and is topped with a slice of toasted Basque cheesecake.
The special can only be ordered online on Monday, September 27. It will set you back $35 — and, because Messina's specials always prove popular, the brand is staggering the on-sale times. Accordingly, folks in Queensland and the ACT are able to purchase at 9am, Victorians at 9.30am, and New South Wales customers split across three times depending on the store (with pies from Circular Quay, Surry Hills, Bondi, Randwick and Miranda on sale at 10am; Brighton Le Sands, Tramsheds, Parramatta and Darlinghurst at 10.30am; and Darling Square, Newtown, Rosebery and Penrith at 11am).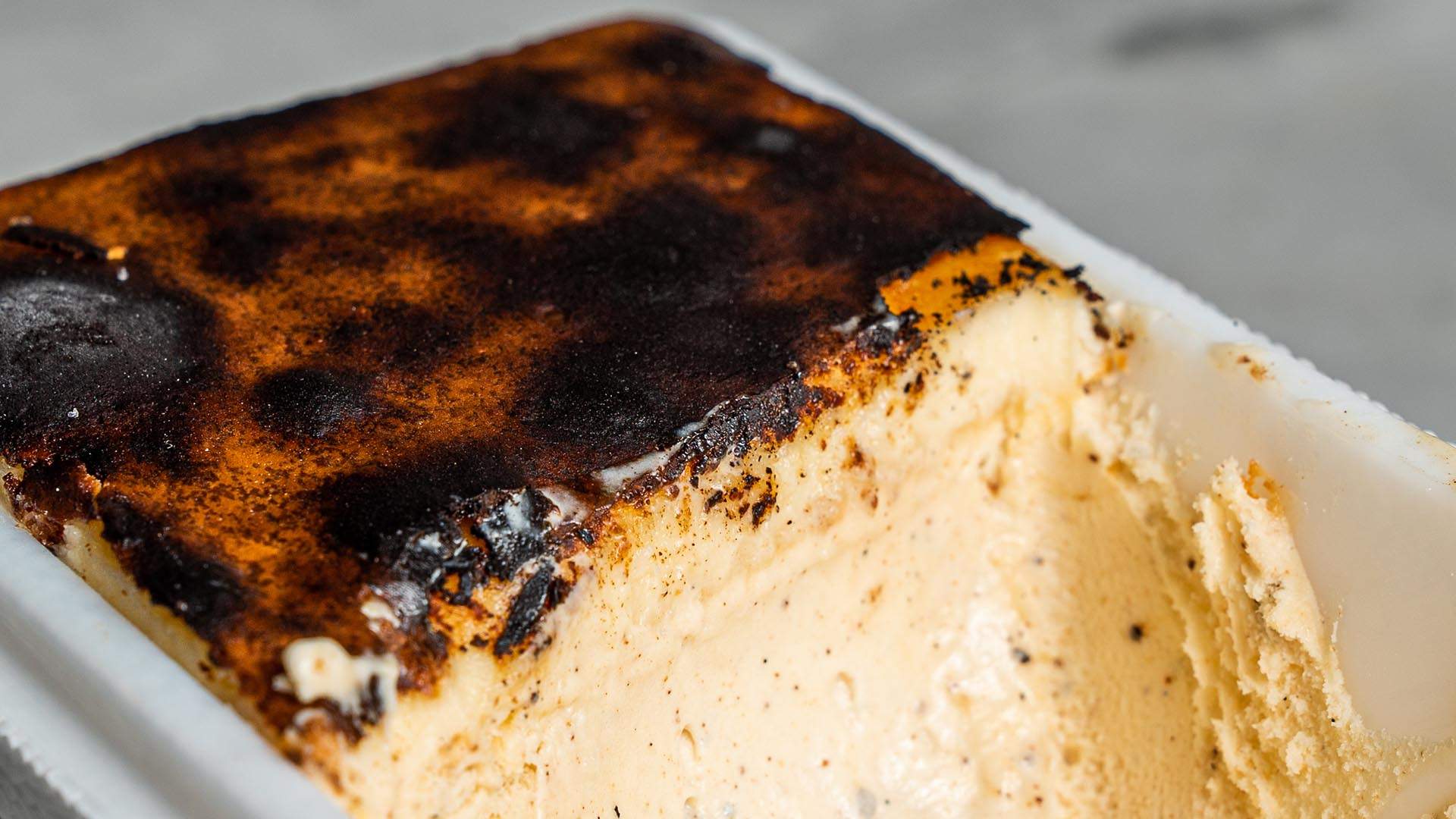 The catch? You'll have to peel yourself off the couch and head to your local Messina store to pick up your order. They'll be available for collection between Friday, October 1–Sunday, October 3.
Sydneysiders, remember to abide by lockdown restrictions when it comes to picking up your bavarian — which means sticking to your Local Government Area, or within five-kilometres from home.
Melburnians, under new eased lockdown rules that come into effect in mid-September, you're permitted to travel within a ten-kilometre radius to pick up food.
You can preorder a Messina Basque cheesecake gelato tub from Monday, September 27, to pick up from Friday, October 1–Sunday, October 3.
Published on September 24, 2021 by Concrete Playground